Humble beginnings can only ever lead to great success. The GOAT status of Levi's 501 is a testament to that, stamped and sealed by everyone from presidents, builders, and biker gangs to beatniks, popstars, and supermodels. To celebrate this, Levi's Vintage Clothing has decided to release its most popular 501 iterations dating all the way back to its inception in 1873. But before we dive into the first release, the 1937 Japan Katanaka 501, let's look at how the Blue Jean became such an icon.
A lot has changed in 150 years. Technological advances soared through the roof with the invention of the internet, global cultural shifts gave rise to new ways of thinking and individual independence, MP3s started musical autonomy, and the fashion world has been flipped on its head. With all that change having taken place, the recipe for Levi's 501 jeans has stayed the same, albeit with slight adjustments and upgrades to match the demands of the shifting zeitgeist.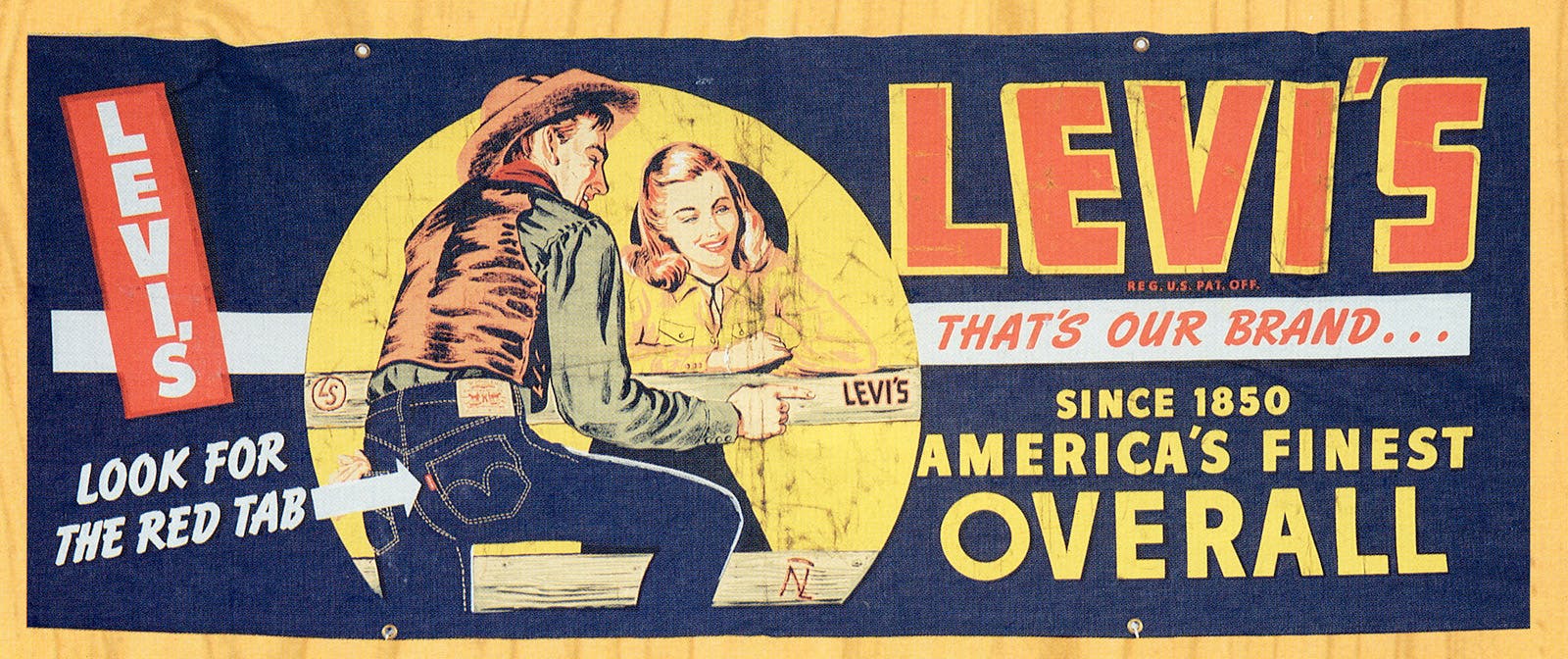 The legend of Levi's started in 1872 when Bavarian dry goods merchant Levi Strauss and tailor Jacob Davis joined forces. Davis used to buy thread and fabric from Strauss, which he turned into a uniform for workers (also known as 'waist overalls' till 1960), but one day a woman came to David to complain that her husband's work pants weren't durable enough, stressing that the stitching didn't hold up. Davis, in turn, took the metal rivets used as fasteners from a saddle to reinforce the pants, which gave rise to the iconic blue jeans we know today. One year later, May 20th, 1873, marked the 'official' beginning of the 501s, with Davis and Levi Strauss & Co receiving the patent on an 'Improvement in Fastening Pocket-Openings', for what was to become one of the world's most popular pairs of blue jeans.
As a symbol of cultural hegemony worldwide over the decades, the 501 has managed to seep into all facets of society. Post Great Depression and WW2, denim Levi's garnered popularity like no other as they shifted from working class attire to everyday wear. The 1950s saw the fastest growing demographic, teenage rebels, adopt the 501s as their pant of choice, thanks to Hollywood icons like Marlon Brando, James Dean, and Marilyn Monroe.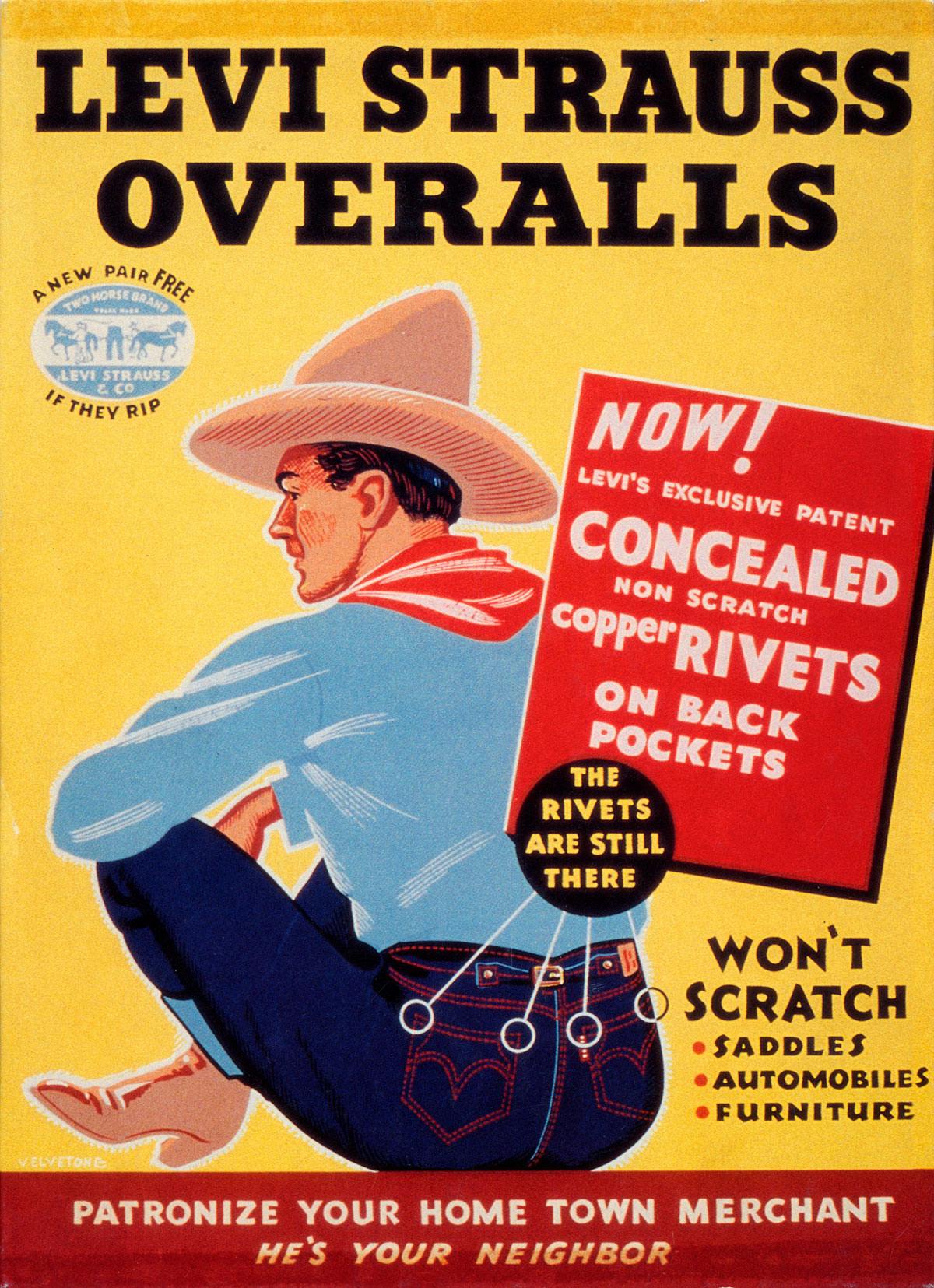 It wasn't just pop-culture consciousness that reinforced the 501 name, there were the anti-establishment communities in the '60s, like rock 'n' roll musicians and Beat poets, who gave the 501 a new side to their identity while the Summer of Love movement of the late '60s saw new audiences flock to the Blue Jean. The late '70s saw the Punk and Hip-hop movements following in tow, with loved artists like Run DMC using the 501 as a canvas on which to speak their truth whilst maintaining that rebellious streak that the jeans were known for, and the oversized look of the NWA kept that living on in the '80s.
To put it bluntly, everyone needed a pair of reliable jeans with a good design and good history, and that is exactly what the 501 offered — built to last and truly immortal. The stylish and timeless fit of the 501 is pretty much trend-defying. From flared and baggy to skinny and totally oversized, the silhouette and structure of the 501 has remained constant outliving other jean silhouettes and brands over the decades.
With this all in mind, it makes sense why Levi's Vintage Clothing decided to release one of its most popular 501 models again, the 1937. "The 1937 501 is such a beautiful jean and one that represents the transition from the old world to the new. It has belt loops and a cinch buckle but has begun to shed the suspender buttons, which were optional at this period. It also includes the red tab for the first time, and the old exposed rivets on the back pockets are replaced by new hidden ones. So on the countdown back to our first Blue Jean, the 1937 is the perfect way to start," said Paul O'Neill, Design Director of Levi's Collections at Levi Strauss & Co. The addition of the belt loops in 1922 put Levi's ahead of its competitors when it was introduced. Previously, the jeans had to be worn with braces to keep them up, hence their old title of 'waist overalls'. This detailed upgrade allowed the jeans to become not only more adaptable to different consumers, but also for different types of wear.
Reissuing the 1937 501 is a way to reconfirm the jeans' status as the go-to denim fit for the cultural changemakers of now. As O'Neill said, 'it represents the transition from the old world to the new', so with this in mind, who better to talk to about creativity than the very people who understand and align with the ethos of the 501 themselves?
We sat down with Berlin-based Caribbean artist and dancer Thomias Radin in his studio. Radin incorporates his rich heritage into his practice, using his body and canvas to investigate themes of self-reflection, memory, and identity. "Painting and dance were my first languages — even before being able to talk," he explains. Born in Guadeloupe, having grown up in Nanterres in what he calls a "rough area in the early 2000s", and now having settled in the German capital, Radin says things like hip-hop culture, post-colonialism, and Italian art history heavily influenced his upbringing. A juxtaposition, some might say, but for the young creative, every theme linked to his own identity and childhood, whatever time period it may have come from, inspires the work he makes today. "Archeology, spiritual practices, the art of movement, the human psyche," are all things that drive him most.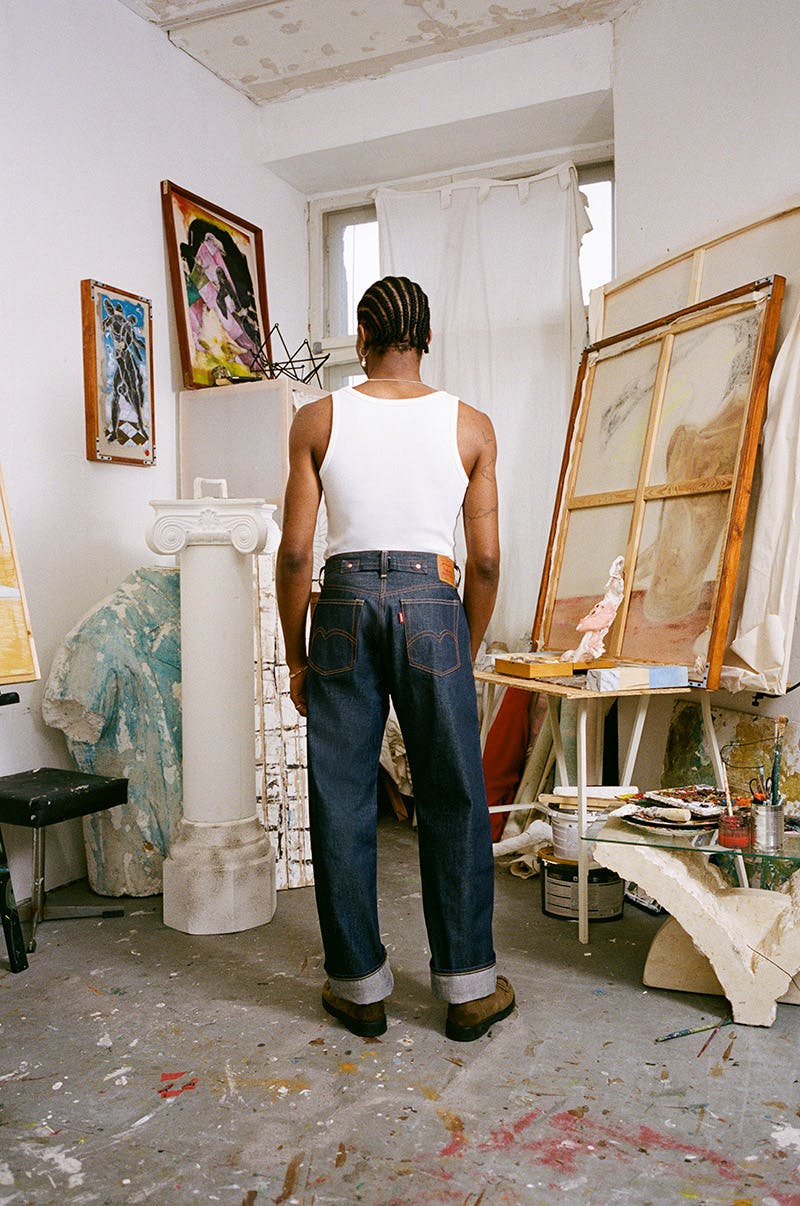 The 501s symbolize timelessness, and Radin comments on how his practice aligns with this. "I try to give my work this timeless quality by building structures like the wooden frames for my paintings myself so that I go back to the roots of how this practice has thrived all these years; it gives the work an old artifact feeling. I also learned woodwork from my dad as a teenager. He's an amazing carpenter, and this tradition has been in my family for three generations, so I'm trying to keep it alive."
"Freedom and movement are big parts of my craft and the first things that come to mind in these jeans," he says. As a dancer, Radin needs flexibility, adaptability, and a sturdy pair of trousers, something the 501s encapsulate.
The signature Japanese selvedge denim that makes up this reissue of the 501 is a marker of its trustiness and heritage. Before Levi's Selvedge denim came from the Kaihara mill in Japan, the brand worked with Cone Mills in North Carolina to source their material which is where the famous red stitching was born. Used to help differentiate between other qualities of fabrics, the now sought-after red stitch signified extra durable selvedge denim of the highest quality.
However, it is actually the texture of Japanese denim, once washed (used in these 501 remakes), that has become a coveted element of Levi's Vintage Clothing collections (all Levi's Vintage Clothing shrink-to-fit denim is now made in Japan). Shrink-to-fit is another distinguishing factor that puts Levi's ahead of the curve. If tension is applied to the denim fibers during the jeans' creation, this is released in the first wash, meaning you control how the denim snugly fits your unique body.
The 150th Anniversary 1937 Katanaka 501 comes complete with a full set of Japanese features, from the red tab and back patch, right down to the metal rivets, shank buttons, and pocket flasher. The Japanese approach to jean-making involves premium construction, and it's seen as a skilled artisanal craft, selvedge denim, for example, is woven on old looms that require a certain level of adeptness.
The connection with Japan and Levi's goes deeper than its much-coveted denim manufacturing techniques and materials. The Japanese market has an affinity for denim in general, with denim having a strong cultural impact on how they dress. Japanese society first came in contact with denim after WW2 when American soldiers who were leaving Japan left behind some of their belongings. This military style, scattered with denim jeans, ended up being sold in street markets which caught the attention of Japanese consumers at the time. Of course, pop culture and the assimilation of American vintage seeped into the Japanese psyche resulting in many importing jeans to then resell at top dollar.
Therefore it's no surprise that the largest population of Levi's collectors and connoisseurs are Japanese — the jeans became symbols of not only heritage and history but longevity and enduring style (which is why Levi's Vintage wants to celebrate this special relationship). Levi's Vintage is all about bringing back the fits, fabrics, and details of bygone eras, sifting through their rare archives with white-gloved hands uncovering secrets of the past — and the 1937 501 is one of those very treasures that is as valued now as it was back then.
Shop the 1937 Levi's 501 jeans and become part of the history at levi.com, and in other retailers such as END Clothing, CULTIZM and SLAMJAM.