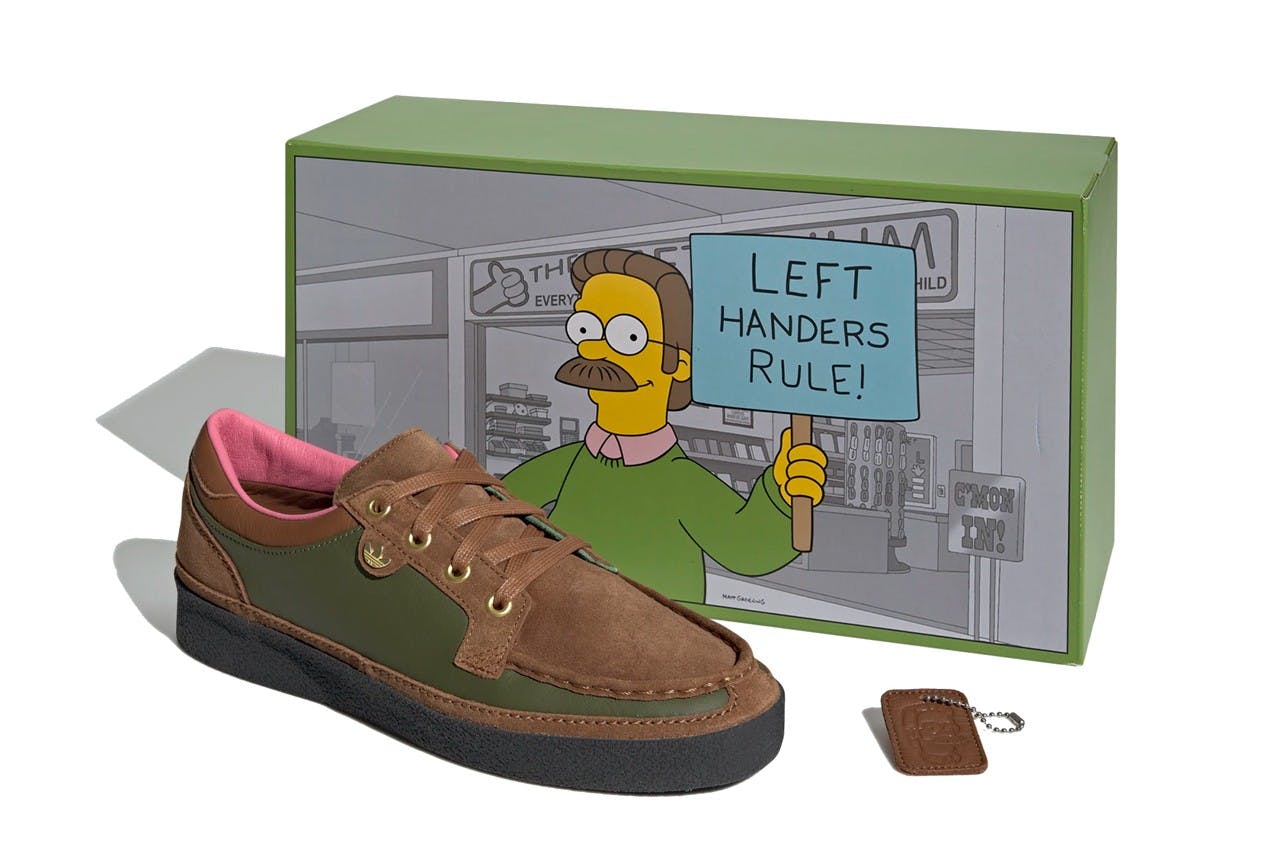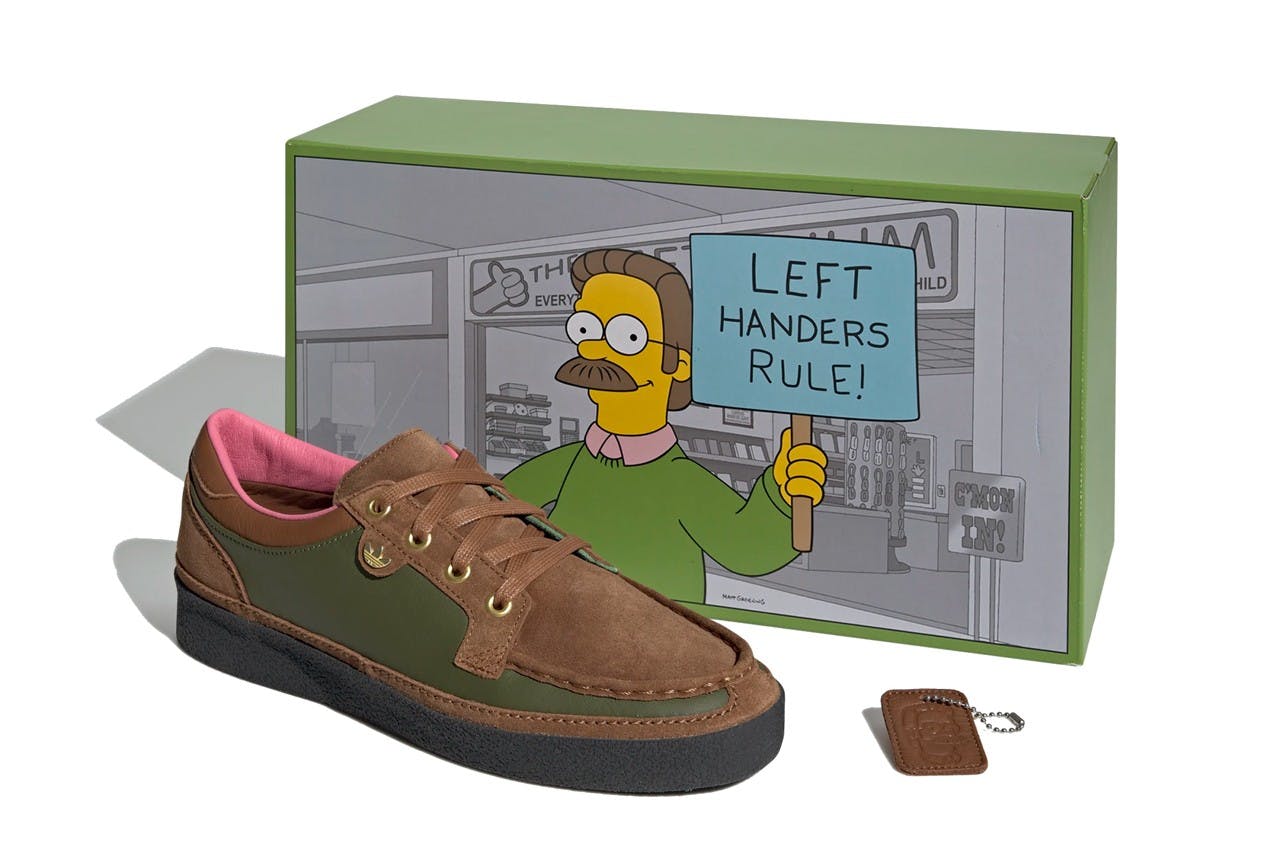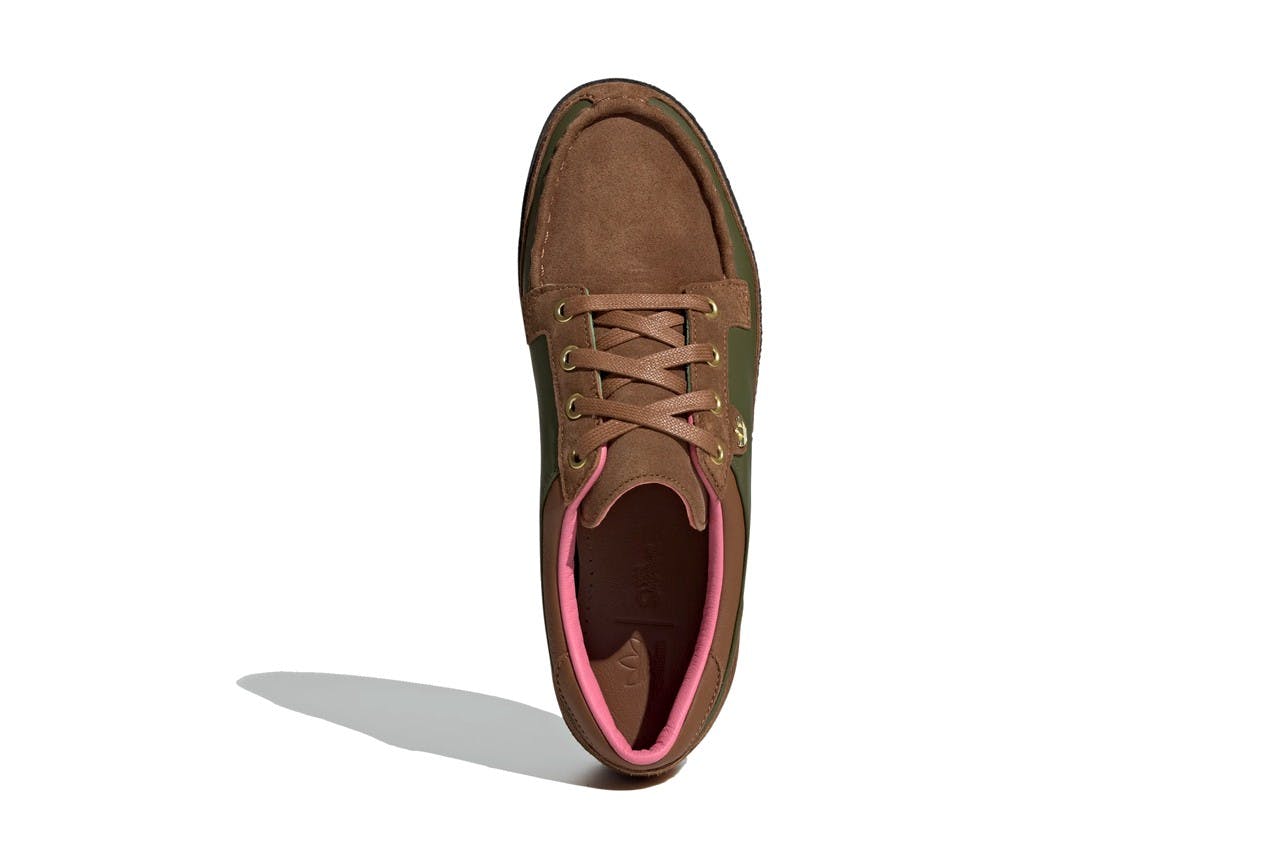 On first thought, The Simpsons' favorite neighboreeno Ned Flanders is hardly the type you'd peg as a sneakerhead, but let's remember, this is the same cat who once had Springfield in thrall when he stepped out in a pair of Assassins. Some 30 years on, and Flanders has his own adidas collab. Our verdict? Whisper it, but these kicks are scrumdiddlyumptious!
Looking back into the archive, adidas have riffed off the McCarten, a Spezial model first introduced by Gary Aspden in 2017. Taking that into account, it's actually way more football casual than bible school. Not quite a loafer yet hardly a sneaker, the silhouette is the ideal two-in-one choice for an upstanding citizen and man about town such as Flanders.
The kick has plenty of cool easter eggs and little details — my favorite is the pink trim on the inner collar which has been included as a nod to the polo shirt that peeks out of Neddy's sweater. The rest of the design takes similar cues, with a green leather panel (the same color as the aforementioned jawn) and hits of brown suede throughout. It's super low-key — there's barely any branding throughout bar a few brass Trefoils — meaning you don't have to be familiar with The Simpsons to appreciate the design.
It would be a shame to not wear such a neat shoe, but given the voraciousness of both The Simpsons and indeed sneaker collectors, it stands to reason that these will probably wind up on shelves than they will on the streets. Aware of this, adidas produced a special left-handed theme box in honor of Flanders' Leftorium store, which includes a poster.
Find out more about Flanders' adidas collab here.