At Paris Fashion Week last week, adidas set up a hub for all activity related to the Brand With the Three Stripes. Located in a parking lot in the French captial's 11th arrondissement, the Amelot Garage housed amenities for adidas and Y-3, including showrooms, a MakerLab customization studio, a cafe, and a runway. The runway hosted adidas and Yohji Yamamoto's FW19 Y-3 show as well as presentations by three young designers handpicked by the German sportswear titan.
adidas maintains ongoing collaborations with some of the biggest names in the business, from Raf Simons to Kanye West and a gamut of others spanning skateboarding, fashion, and hip-hop. But the brand has also been tapping lesser-known brands of late, too, including Tokyo label have a good time and Amsterdam-based designer Daniëlle Cathari.
Now, Nicholas Daley, Paolina Russo, and Priya Ahluwalia are the latest up-and-comers to garner the attention of adidas, in partnership with adidas ambassador David Beckham and the British Fashion Council.
Highsnobiety sat down with global senior VP of design for adidas Originals and style Nic Galway and global creative director Paul Gaudio to dig into the Three Stripes' approach to working with emerging fashion designers.
"Each of these young designers we've picked because we believe they really speak to who we are as a brand," says Galway. "It's really about giving an opportunity and handing over our catwalk to give them the voice and see how things develop. That's how we like to work — if the fit feels right and we see something together, then we would absolutely go after it together."
If you're a young designer who harbors ambitions of collaborating with adidas or another global brand, Galway says you need to be single-minded. "Do whatever it takes," he says. "The three designers we have with us this week, they're all really proactive, they really believe in what they're doing, and they have the energy for it.
"That's the key to success for any young designer: to have a really clear point of view, which is yours, something you would stand for, that you could take further rather than chasing a trend."
Other fashion entrepreneurs will likely agree that hopping on trends is often a sure-fire way to kill your brand. With Originals as a platform for creative partnerships across categories, adidas has been leading a wave of cross-pollinating collaborations with a wide variety of names.
"If I look at Paulina [Russo], for example, one of the young designers, she makes amazing clothes out of sneakers and it's something very, very unique to her and visually very striking," says Galway.
Gaudio notes that the brand's approach is more expansive than might be imagined. "We look at collaborations with a pretty broad lens," he says. "So on one level, you talk about Daniëlle [Cathari] or you talk about doing something with Raf [Simons], but at the same time we look at industrial partners as collaborators, and in some ways we look at retailers as collaborators.
"I think kind of at the source or core of who we are, it's this idea that we are kind of an unfinished project, so to speak, and by reaching out to connect with different types of people that have different things to offer us, it can help sort of complete who we are, or help shape who we become. We have to ask ourselves, 'What couldn't we do on our own?'"
Check out a full selection of the looks from the three designers' shows below.
Paolina Russo
Canadian-born, London-based designer Paolina Russo is a student at esteemed arts university Central Saint Martins in London and the recipient of the 2018 L'Oréal Professionnel Young Talent Award. It doesn't necessarily demand a keen eye to appreciate her colorful, deconstructed designs, which incorporated components from different adidas sneakers during her Paris presentation. Russo is set to complete her MA in fashion in the fall.
Priya Ahluwalia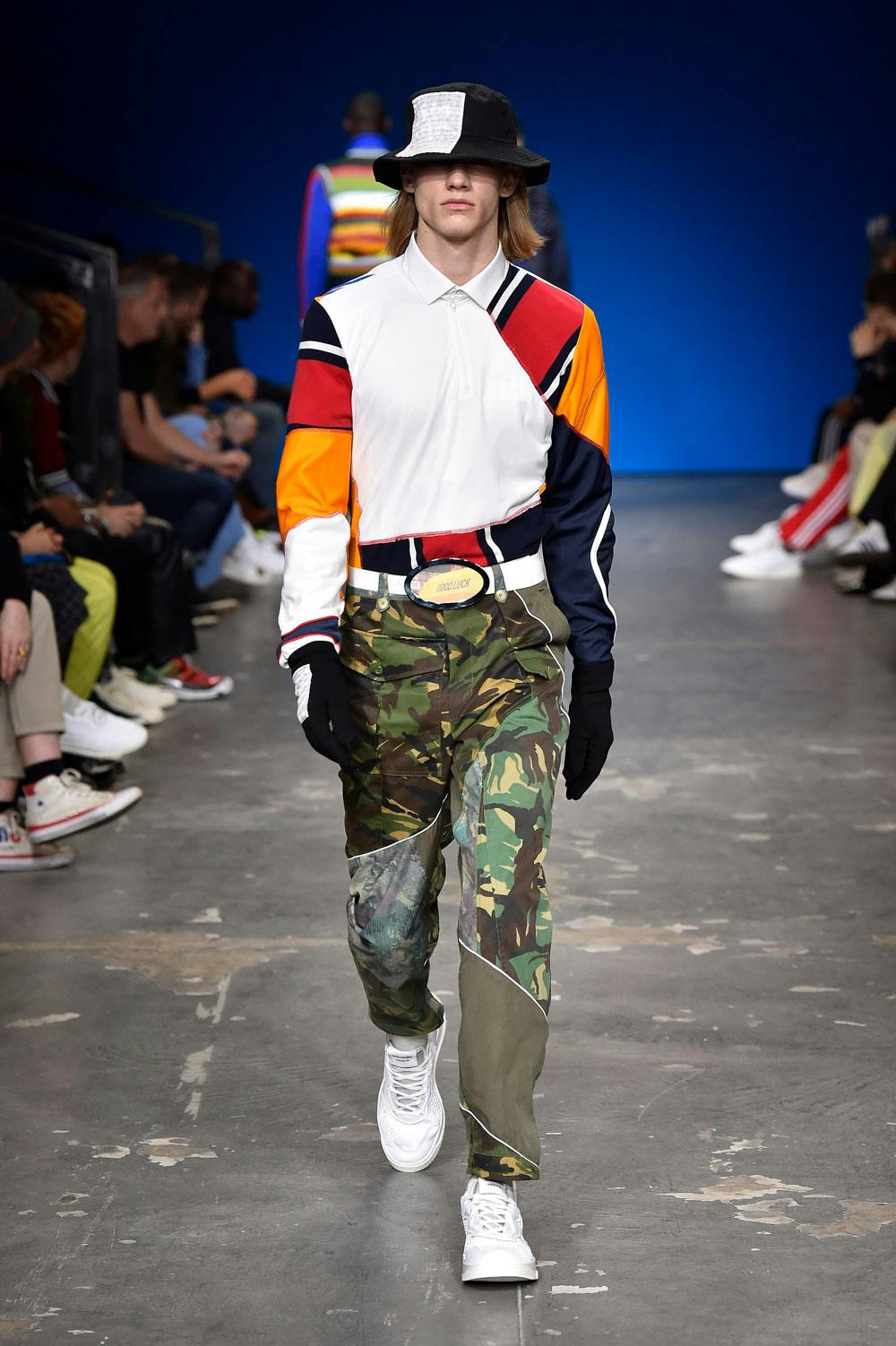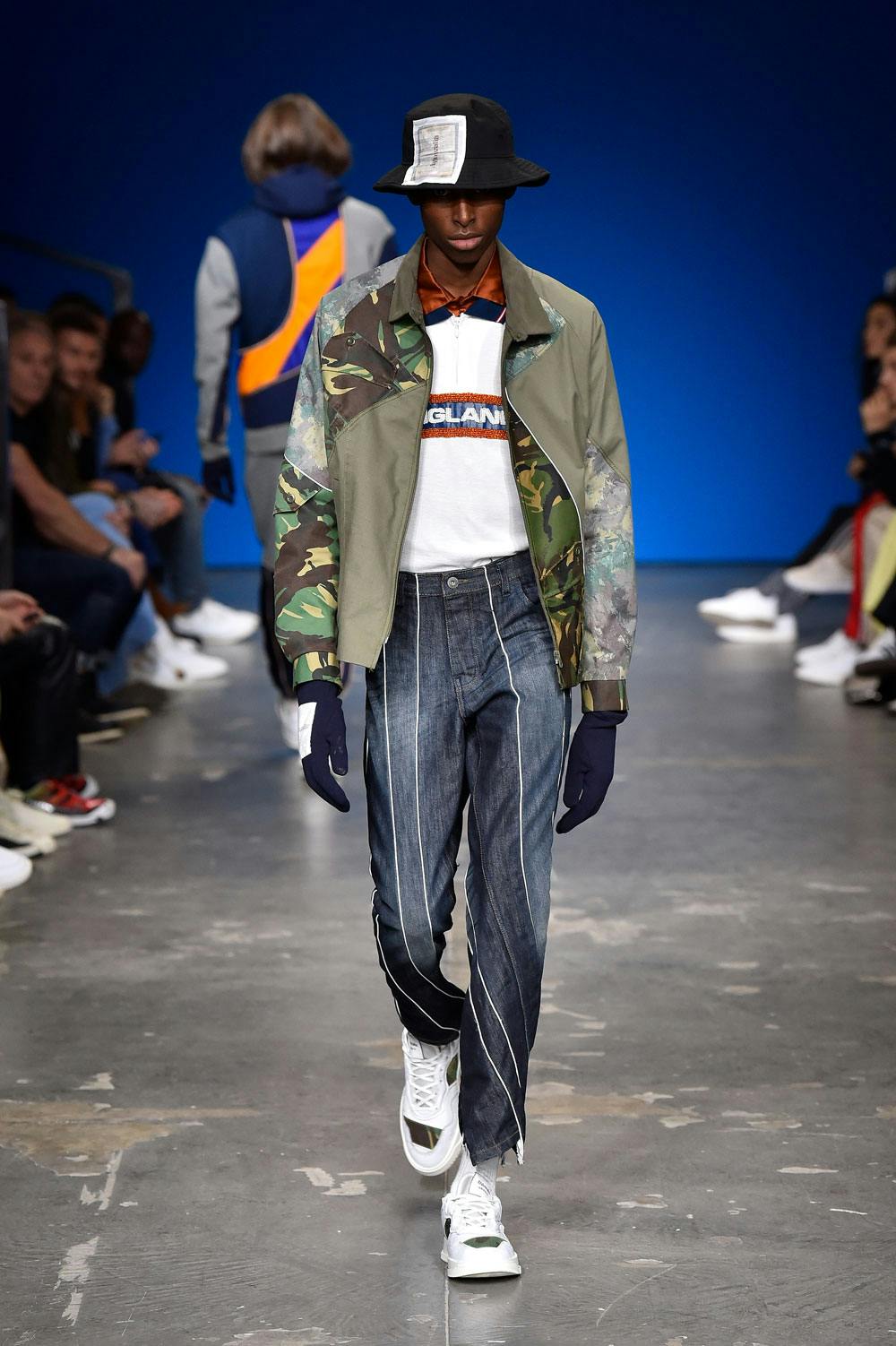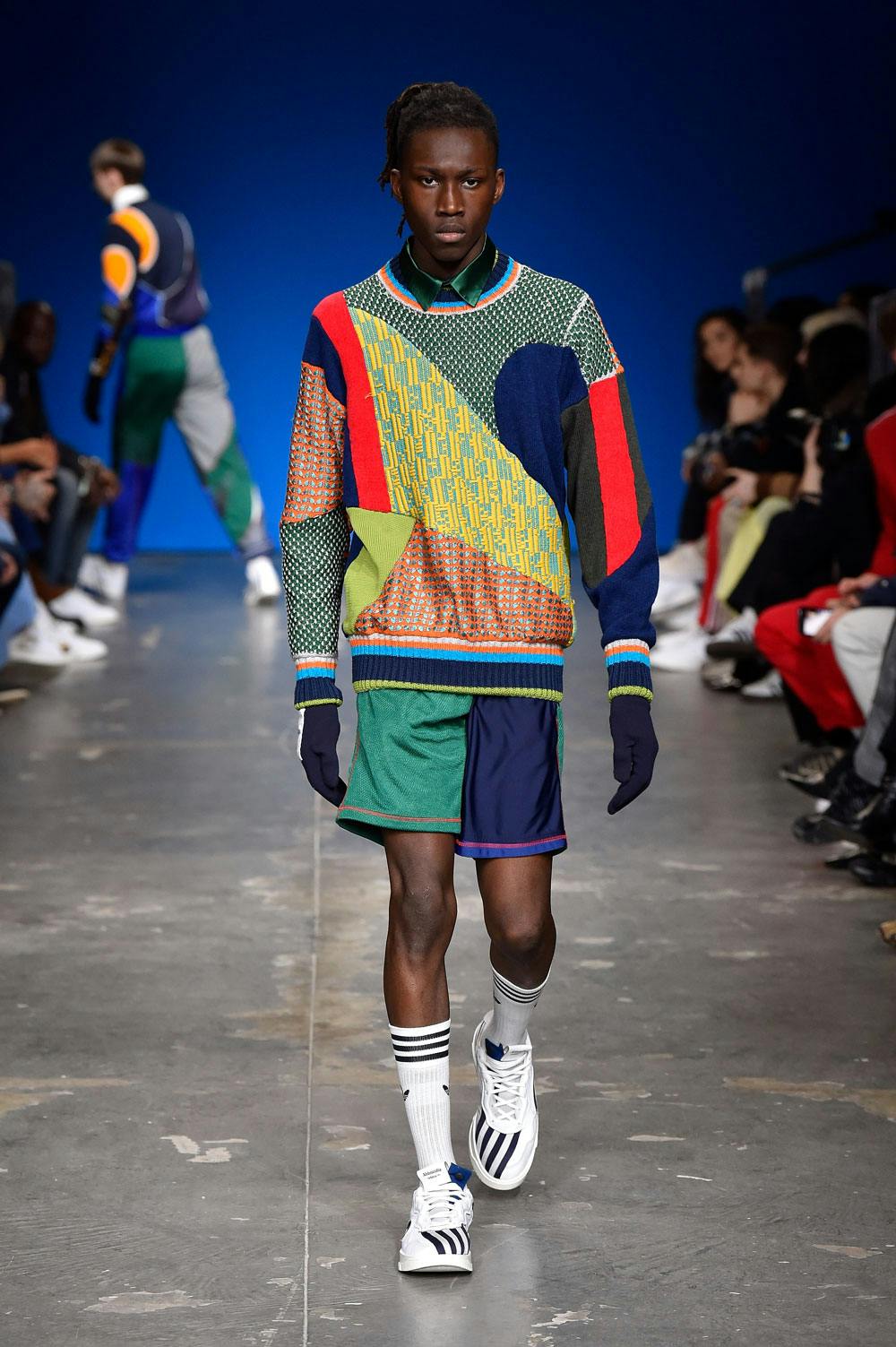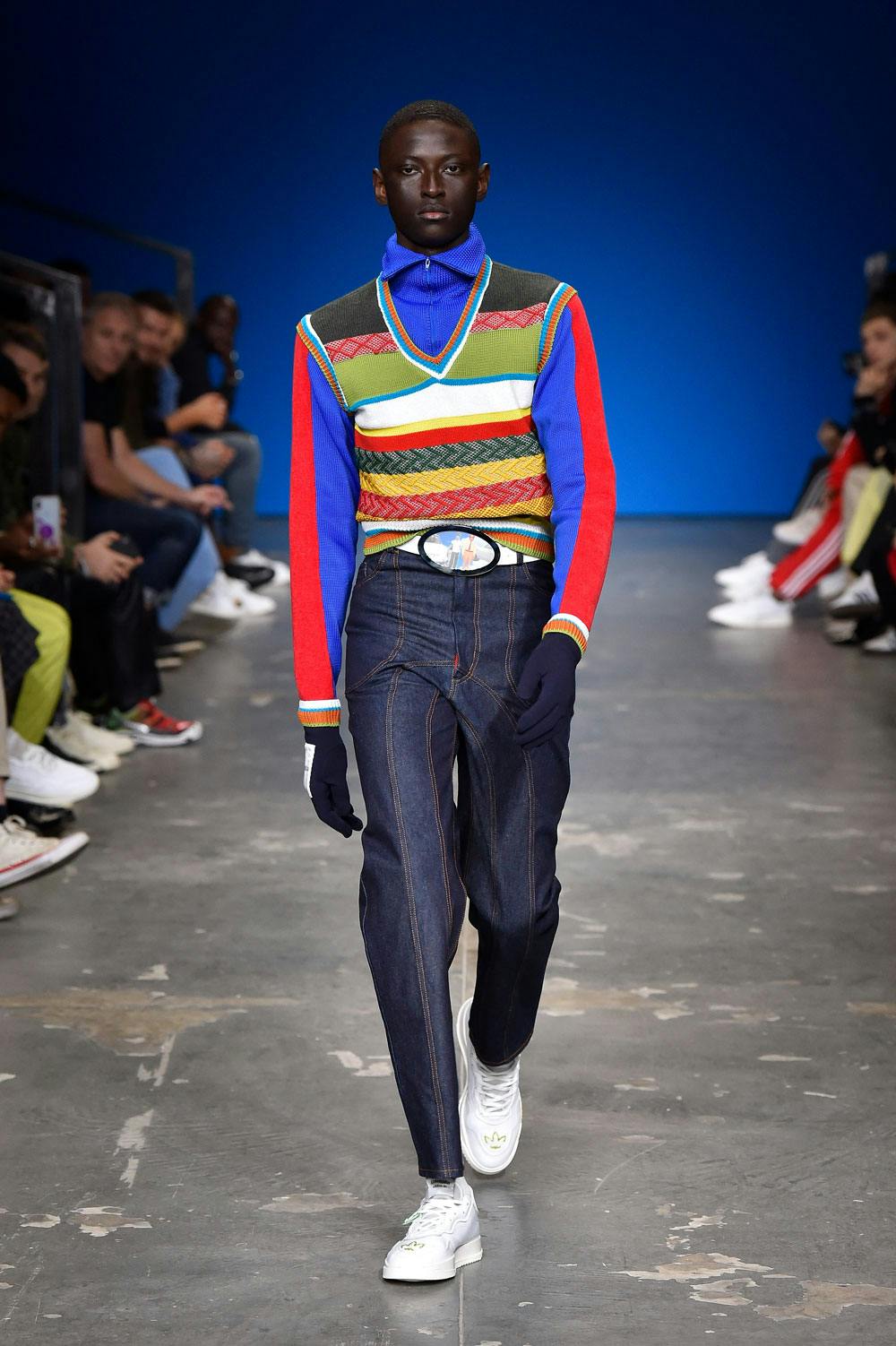 London-born Priya Ahluwalia is a graduate of the University of Westminster and this year's H&M Design Award winner. With a focus on sustainability, Ahluwalia works largely with vintage materials, using second-hand clothing as the foundation of her work.
Nicholas Daley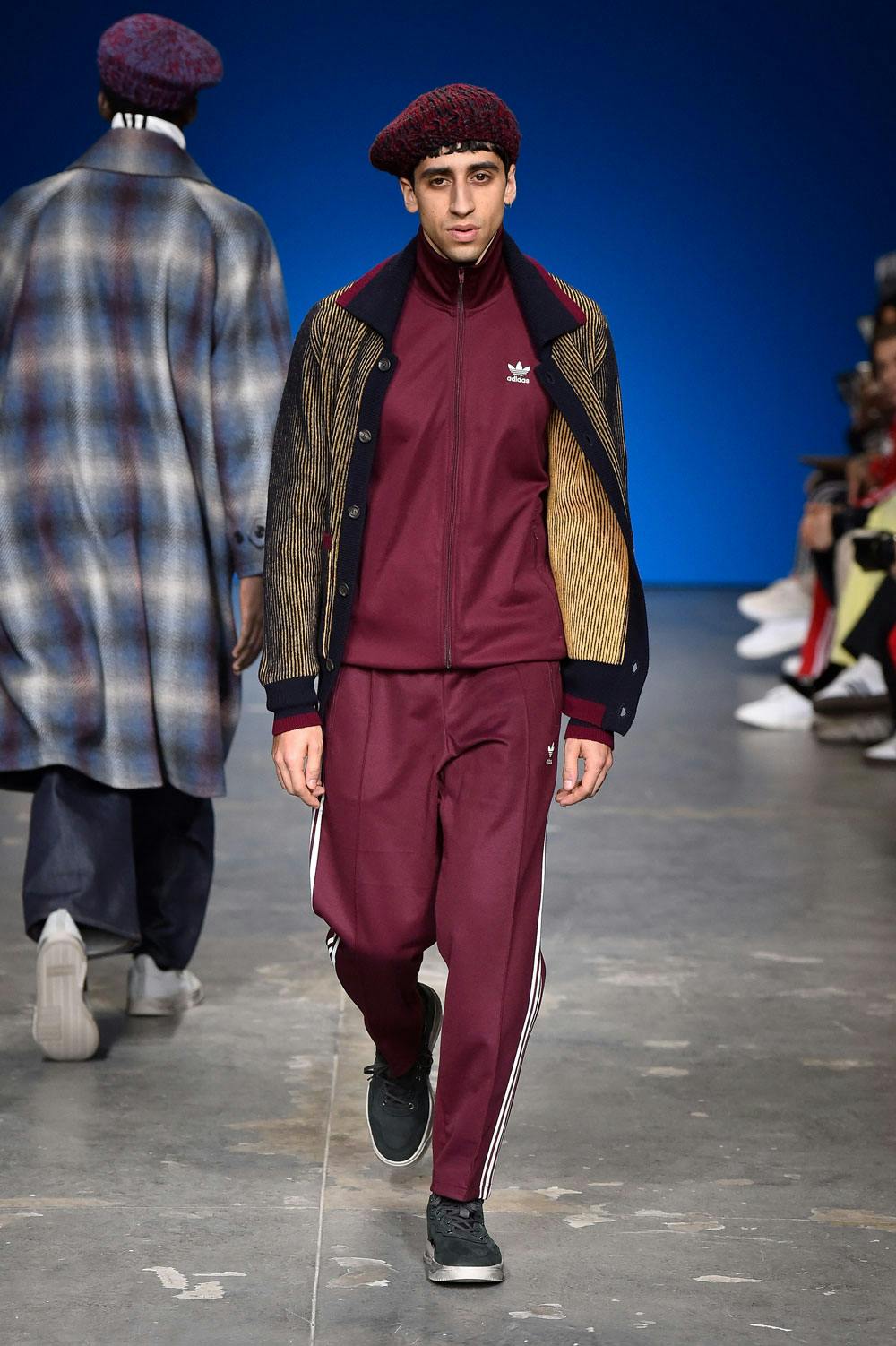 Menswear designer Nicholas Daley got his start in retail, working for the likes of Wellgosh and Dover Street Market before attending Central Saint Martins. His graduate collection was bought by Japan's BEAMS. Daley incorporates a number of musical references into his designs, from the signature tweed jackets of jazz legends Miles Davis and John Coltrane to reggae-inspired graphics.
To stay updated, follow @Highsnobietystyle on Instagram.