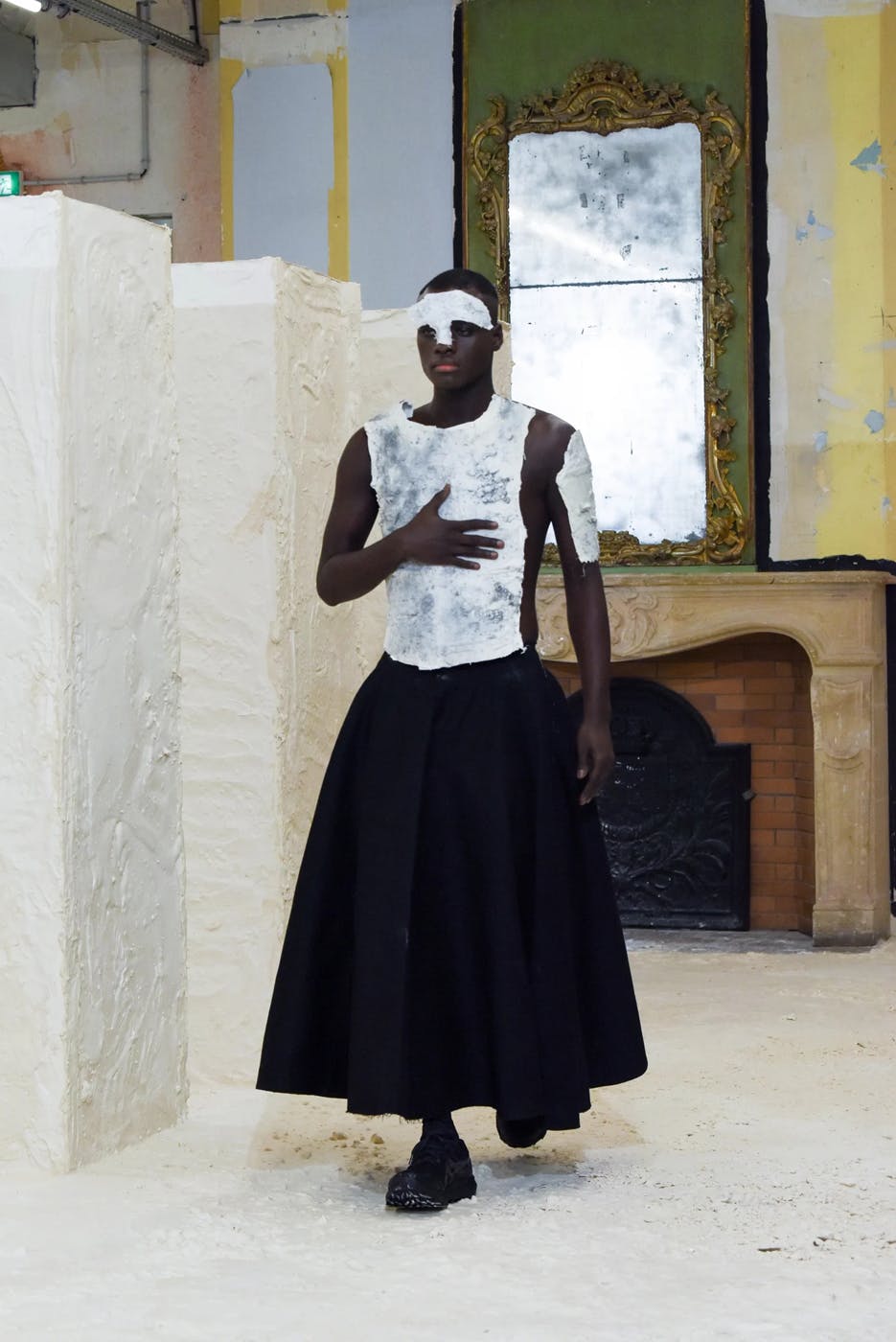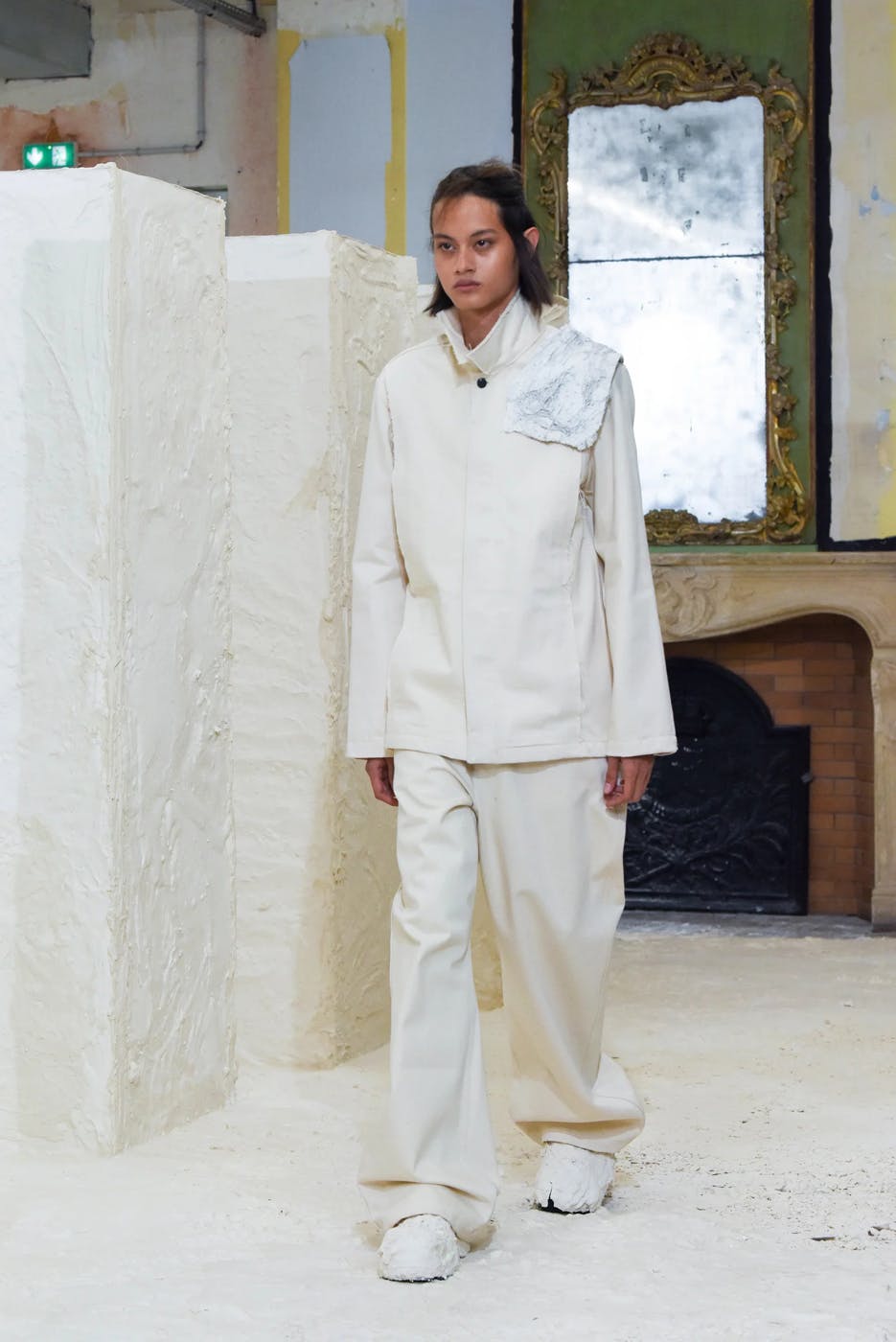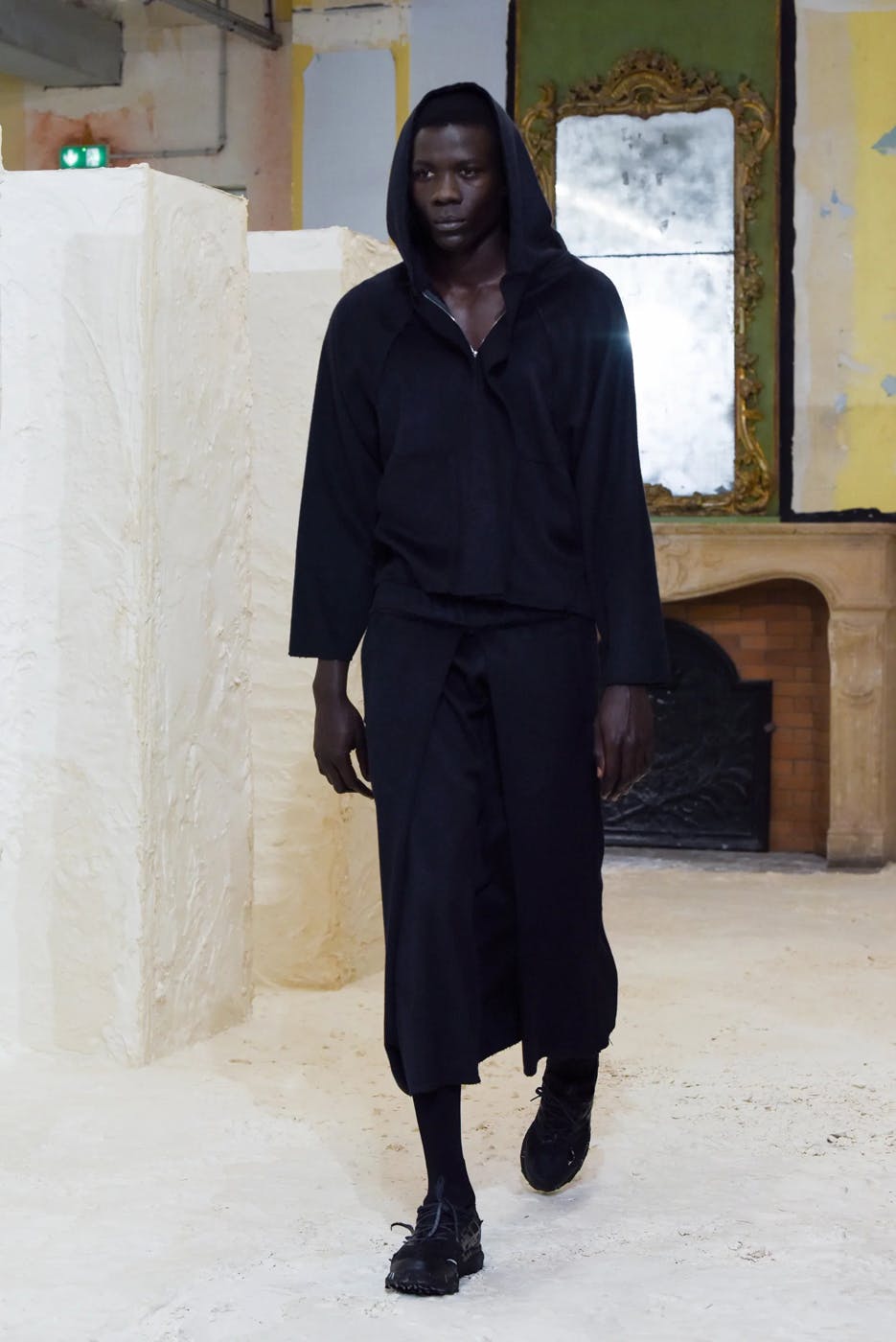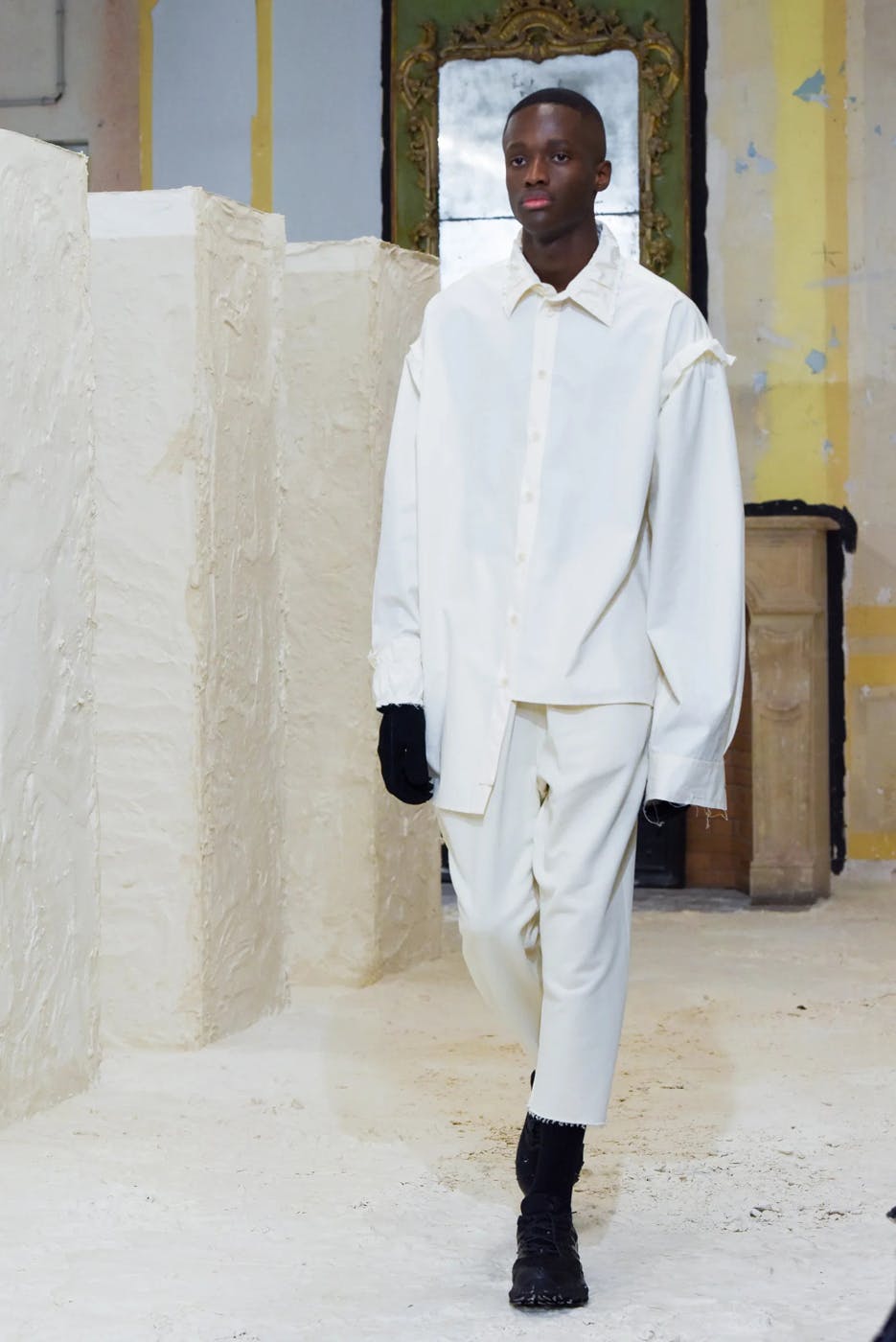 It may come as a surprise that AIREI has its own slot on the Paris Fashion Week Fall/Winter 2023 schedule. The Los Angeles-based brand specializes in the sort of painfully patient fashion that doesn't easily parlay into a prime slot in the industry's busiest week but AIREI's clothing, intricate as it is, demands the kind of intimate inspection that comes with a prime place on the PFW calendar.
If anything, AIREI may be best suited to the haute couture week that follows the ready-to-wear season, what with the incomparable attention to detail it applies to every garment bearing its name.
Like those haute couture collections, AIREI's designs are handmade by skilled artisans, each resulting piece a veritable work of wearable art. Unlike those haute couture collections, though, AIREI's output is overseen by, basically, a one-man team.
"Everything's made in Los Angeles, which I'm really proud of," AIREI founder Drew Curry told Highsnobiety. "I have this chip on my shoulder about how I want to really make something that's my own version of haute couture; I want to make something that's coming from LA that makes you think differently about what's happening here."
Curry, an LVMH Prize semi-finalist, is the singular force behind AIREI, though his brand's reach has expanded ever since it was drawn into Dover Street Market's incubation program.
For instance, it's not uncommon to see AIREI worn by world-shaping musicians like Pusha T, Kendrick Lamar, Billie Eilish, and Bad Bunny, who was the first celeb to wear the line.
But a few famous co-signs won't change a thing about the AIREI ethos.
"AIREI is a celebration of the human touch, so all of the hand-knit, hand-sewn and hand-stitched pieces create the essence of the brand," Curry said to Highsnobiety before debuting AIREI's Fall/Winter 2023 collection, livestreamed via this link that was exclusively provided to Highsnobiety.
"I love to create pieces that invite the wearer to experience the garment first hand, like when they can rip a piece open in order to wear it. It immerses them into the creative process. In a way, we create the piece together."
Curry's referencing AIREI's Fall/Winter 2022 collection here, which included an assortment of garments cleverly sealed with a handstitched net of sorts, so that the wearer inherently "customizes" their garment by simply pulling it on for the first time and busting through the threads.
AIREI Fall/Winter 2023, "Refuge, Deluge, Transfuge," channels its own conceptual bent.
It "documents the journey of the protector, who represent strength and consistently immerse themselves in acts of service and community," Curry explained.
"It's about creating something new while reflecting on the strength of the human spirit, which is what AIREI is all about."
Shop our favorite products