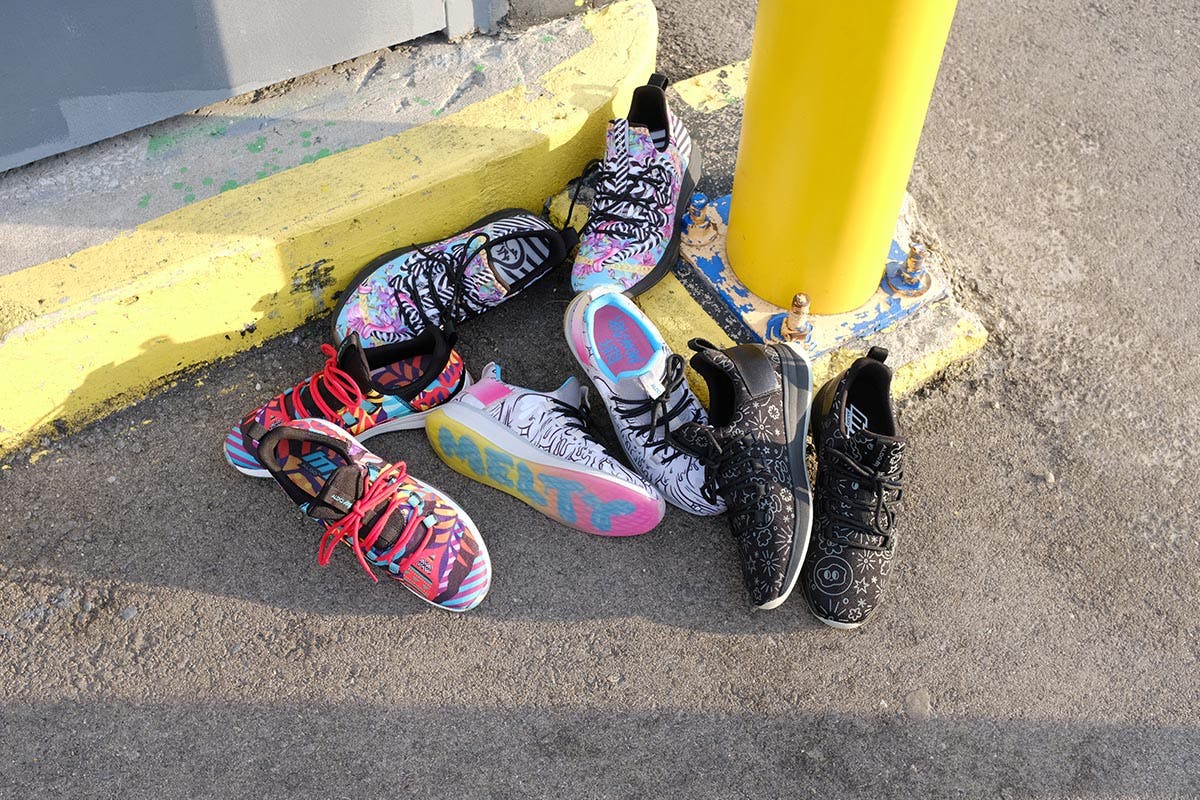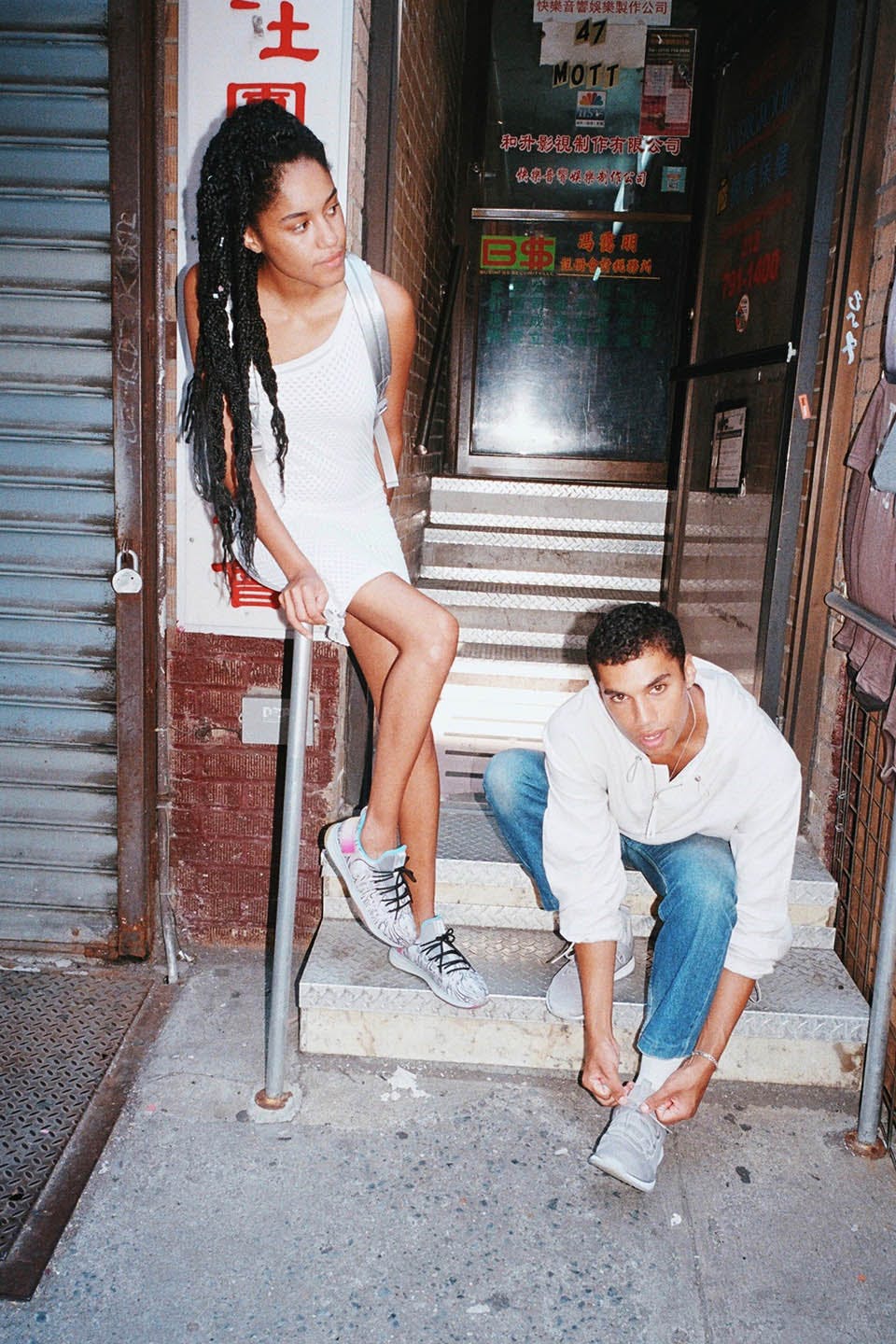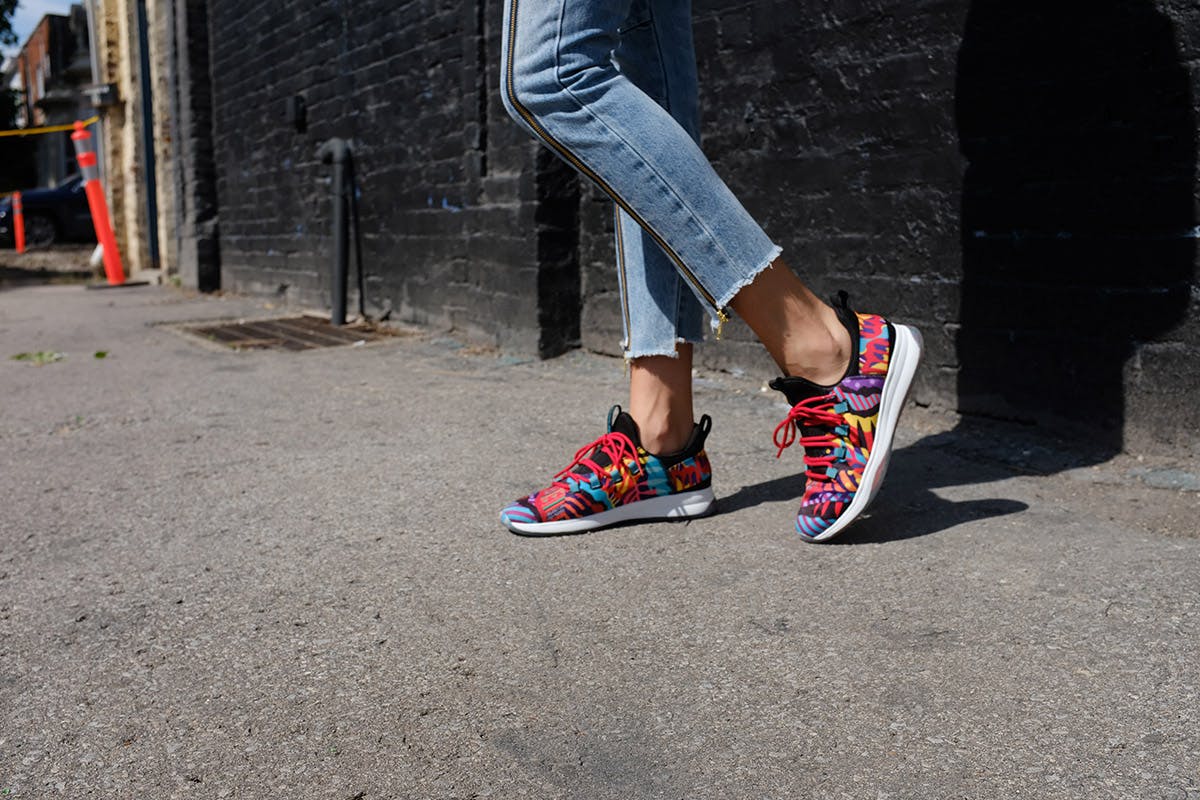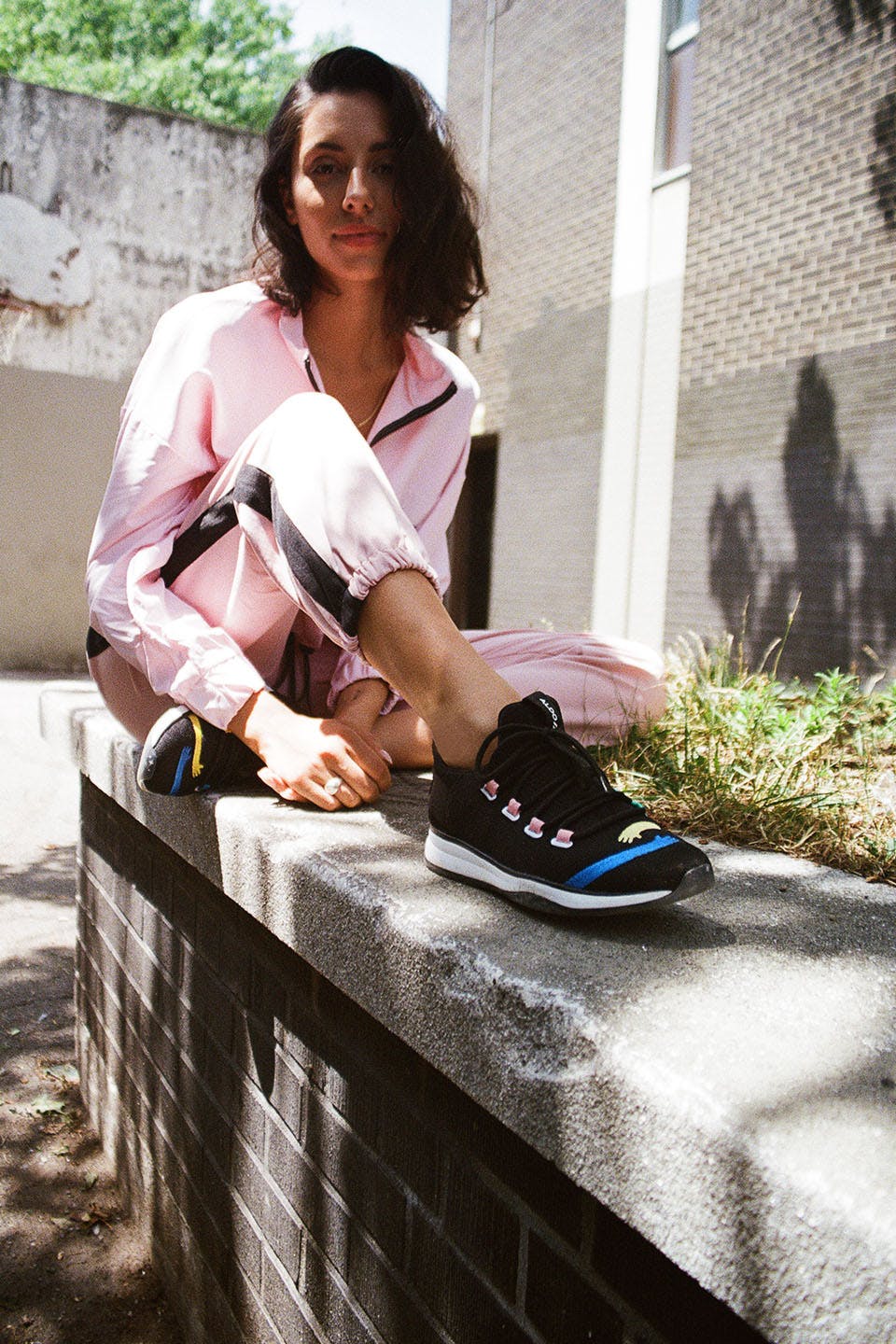 Montreal-based footwear brand Aldo has tapped some of the world's most admired street artists for a limited-edition collection of sneakers. Mx (Aldo's sneaker subbrand) teamed up with five collaborators, Buff Monster (New York), INSA (London), So Youn Lee (Seoul), Dina Saadi (Dubai), and Pony (Montreal), all of whom approached the sneakers as a blank canvas and turned out kicks that double as works of art. The sneakers are a reflection of the artists who, in turn, are a reflection of their storied cities and communities.
"In working with these artists, it was clear that their community provided infinite support and inspiration as they developed and evolved their craft. So to reflect these unique cultures and energies, we worked with up-and-coming creatives to bring the campaign to life" explained Kristen King, director of brand development at Aldo.
The limited-edition sneakers feature a breathable mesh upper and are set on a cushioned heel. Scroll through the images to get a closer look at each piece; the collab drops August 23 in select Aldo stores and online.