As we continue our cross-country journey in search of the best army navy shops with Alpha Industries at the helm, we return to our east coast home in New York City to uncover a gem of a shop that's been family-owned for several generations.
Located in the heart of Midtown Manhattan, Kaufman's is New York's premier destination for all things military surplus.
With Highsnobiety's Managing Director Jeff Carvalho leading the charge, we get an intimate look inside the nearly 80-year-old shop with owner Jim Korn as they comb through the store's enormous inventory of one-of-a-kind finds.
Most people think of army surplus as simply the clothes that military personnel wear, but there are tons of other vintage accessories to geek out over like unissued US Army WW2 ribbons, British Army WW2-issue motorcycle dispatch goggles, and more.
Another reason why Kaufman's is so enmeshed with NYC lore is its connection to the theater and film industries. As Korn tells it, he once supplied The Lion King on Broadway with a pair of combat boots and ever since then every hyena on stage has been wearing them.
But Kaufman's greatest claim to fame, perhaps, is its role in outfitting a young Robert de Niro in Martin Scorsese's cult classic Taxi Driver. "Many people don't realize that Kaufman's supplied the original [M-65] jacket for Taxi Driver," explained Korn.
Whether you're looking for OG Alpha Industries pieces to flex in or cool, one-of-a-kind trinkets like WW2-era field issue toilet paper (unused of course), Kaufman's has it all. And for the truly discerning swag lord, Alpha Industries will be dropping a limited-edition version of its N-3B parka, pictured above and below, updated with a super dope thermosensitive fabric that changes color when exposed to direct heat.
Dropping February 16 exclusively at Kaufman's shop and AlphaIndustries.com with only 34 pieces made, these jackets will likely fly off the shelves.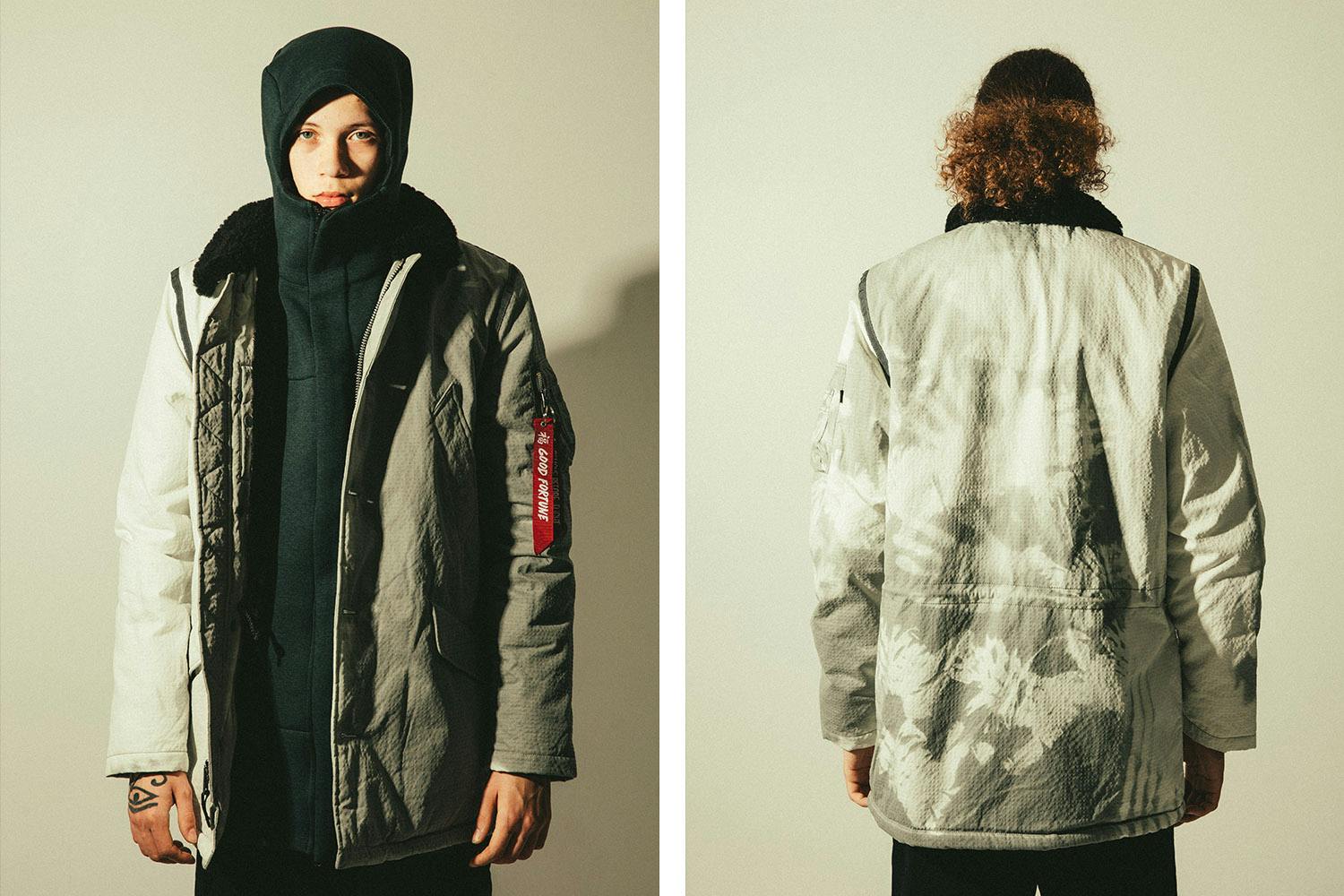 Watch the full episode above to discover the items we unearthed as Korn drops knowledge on all of us. Check out the surplus finds from our previous episodes in Portland, Boston, and Los Angeles, and learn more about Alpha Industries here.