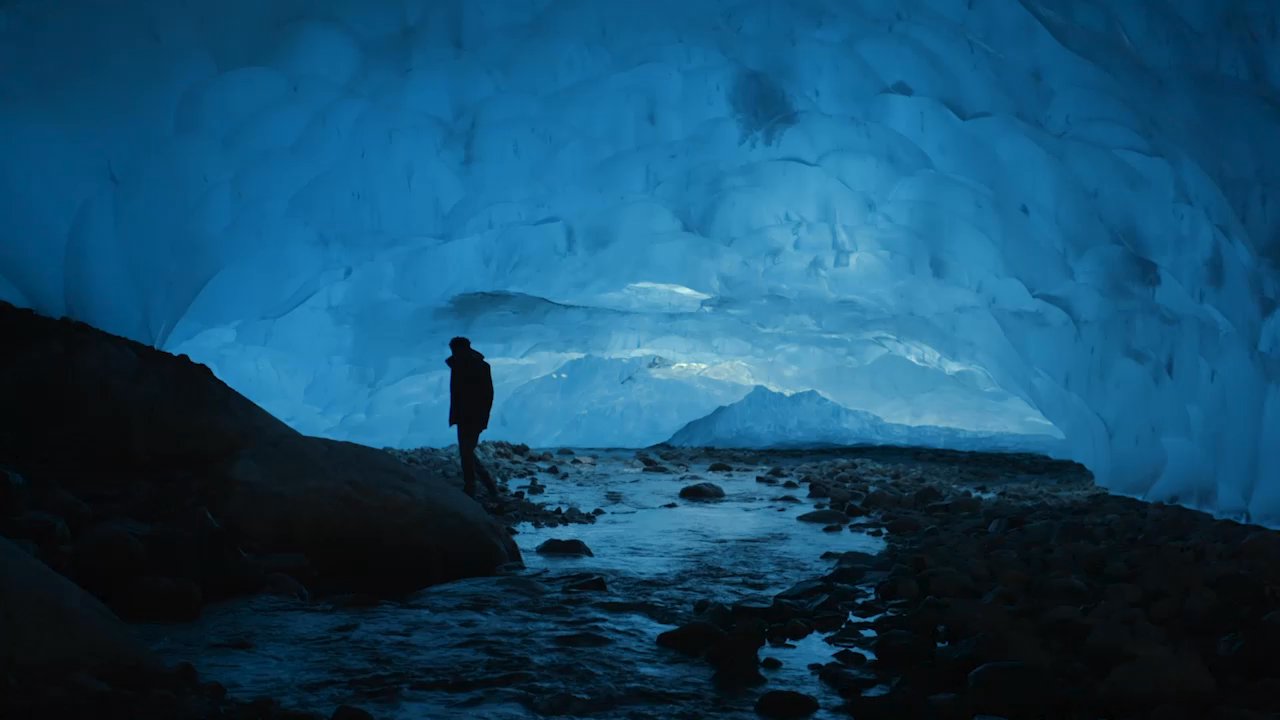 "We build tools to enable and inspire."
This is the slogan that greets you as you enter Arc'teryx HQ, off the Dollarton Highway in North Vancouver, BC, Canada. A staircase lined with game changing innovations, from the pioneering harnesses that took the rock climbing world to new heights in 1992, to the original 1998 Alpha SV jacket, a GORE-TEX® laced masterpiece that completely reinvented the notion of how wet weather gear should look and perform with its debut, it's immediately clear that this is a company deeply committed to practicing exactly what they preach: Enabling and inspiring people to push themselves above and beyond, no matter what nature may throw at you.
"Veilance is a system that redefines what people can or can't do in their everyday lives."
Throughout the facility we encounter inspiring and inspired staff. From the color team, to the tool shop, to the design floor, photo studio, and testing center, there is a distinctly positive energy that flows throughout the brand's headquarters. There's a feeling that each and every person working at Arc'teryx (a name that stems from Archaeopteryx lithographica, the first dinosaur to evolve for flight) feels committed to the cause. And why wouldn't they be? The office is spacious and bright, full of dogs, top notch outdoor gear, imagery of vast mountain landscapes, and beautiful, foggy forests—the type of scenery found just out their backdoor in the Canadian Coast Mountains and the Pacific Rainforest.
A wall emblazoned with "Evolve. Commit. Live it. Do Right." alongside the faces of various Arc'teryx employees—most of whom are dedicated, if not hardcore, outdoor enthusiasts—bids us farewell and we depart feeling inspired to spend more time outdoors.
There's something about nature. The allure of the outdoors, the human drive to go further, be better. To commune with the natural world and conquer the elements. And there's no place like British Columbia to put that right in your face. As we travel from Arc'teryx HQ to Squamish (known as "the adventure capital of Canada") on our way to the Whistler-area ice caves as seen in the photos above, Gabriel Authier, former pro snowboarder and current Arc'teryx brand manager, tells us the most picturesque spots along the route have become inundated with nature seekers in search of a new adventure. A gift and a curse for a brand founded for the most hardcore adventurers.
Authenticity is at the core of Arc'teryx alongside industry leading methods, unique GORE-TEX® fabrics, and top-notch Canadian production. Some of their seam sealing methods are so advanced that we're told we can't even photograph the machines. At the R&D department we meet 25-year veterans who have, during their tenure, literally invented now common tech, such as the waterproof zipper. In their 60s, these guys are adamant to keep creating and pushing the limits of what's possible.
Like the title character in Jiro Dreams of Sushi, there's such an intense passion for product that no matter how great the gear is relative to the rest of the market, there's still a drive to always do better, to perfect the seemingly perfect. Function comes first at Arc'teryx and, as is the case with military gear (another sector of product development where Arc'teryx is a lead player with their LEAF division), fashion is an inevitable by-product of good design.
Enter Veilance. Launched in 2009 by designer Conroy Nachtigall to directly speak to the less bluntly outdoorsy, yet still performance obsessed faction of the apparel market, the line made a splash in the "streetwear" world with a product that sat well alongside the four figure tech-laced outerwear touted by the likes of visvim and ACRONYM (who's head designer Errolson Hugh said to 032c in 2011 that Arc'teryx products are "the Hermès bags of men's performance wear"). Made primarily in Canada, the line combines Arc'teryx's industry leading innovations with an understated range of silhouettes built to perform, while tailored with the precision of a Saville Row suit. Hitting all the right notes for a certain sect of gear-obsessed individuals Veilance's matte black M-65 jackets, weatherproof pants and GORE Windstopper suiting were instant grails. A few seasons in the 3-in-1 Patrol Down, with next level insulation and the best GORE-TEX® shell on the market, became the most expensive jacket Arc'teryx Veilance had ever made at $1800. And just a notch down at $1500 the longer Monitor Down is their top seller. We're told every piece they make is spoken for.
Today Veilance is led by Taka Kasuga. Born in Japan, Taka cut his chops at COMME des GARÇONS in Tokyo working under Junya Watanabe (during the time of his first The North Face collab) before moving to NYC where he worked with Cole Haan during the time of the Lunargrand and the associated DSM and fragment design collaborations. Moving in with Arc'teryx in Vancouver as Design Director of Veilance in 2015, Taka further refined the vision, pushing core silhouettes in new colors, fabrics and compositions and bringing about the brand's first stand-alone retail space in NYC in 2016. For Fall 2017, Veilance is seeing expansion with the opening of Arc'teryx's latest Vancouver manufacturing facility, Arc One, building out their domestic production capabilities and introducing a line of laser engraved leather carry goods; the very first Veilance piece to carry visible outer branding.
Back to the slogan. "We build tools to enable and inspire." By definition a tool is a device used to carry out a particular function. Is a $1000+ Veilance jacket a tool? In that scope, yes, absolutely. It's a perfectly optimized garment, a tool shaped for a specific person who demands the best. Kasuga tells us "Veilance is a system that redefines what people can or can't do in their everyday lives." Taking performance wear out of a performance setting is easy once you pull the visible markers, yet take that gear back into the ice and it functions just the same. Articulated seams allow for quick, precise movements, while the SV range is built to handle the most extreme terrain, with top-level GORE-TEX® waterproofing and windproofing. Yet these are also jackets that you can wear in a room full of executives and blend right in.
Comparing Veilance to anyone else on the market isn't easy, names like ACRONYM and visvim come to mind - hitting similar price points and GORE-TEX® namechecks - though many of the cuts are much more luxury, ala Jil Sander. Even then, Arc'teryx's methods are so deeply innovation-based. The whole operation runs somewhat like a car company, where new models are developed and tested years in advance. Each fabric is meticulously analyzed for durability, abrasion resistance and air permeability. Each seam is sampled, wear tested and tweaked for optimal range of motion, fit and function. The best material is the one that doesn't yet exist and Arc'teryx is already building it. And like the waterproof zipper, there's a team of mad scientists challenging the status quo to find the next industry shaking breakthrough. They're currently working on materials for 2020, including the lightest GORE-TEX® ever seen.
Which is to say, Veilance is the ultimate marriage of form and function. Like a certain breed of luxury car, Arc'teryx Veilance carries both looks and power. For those that know what's under the hood, it's unbeatable. In the mobile age, clothing that works everywhere is simply the logical evolution in what we wear. You may not need a Veilance jacket, but if you try one you'll have a hard time wanting anything else.
Shop the latest from Arc'teryx Veilance now.