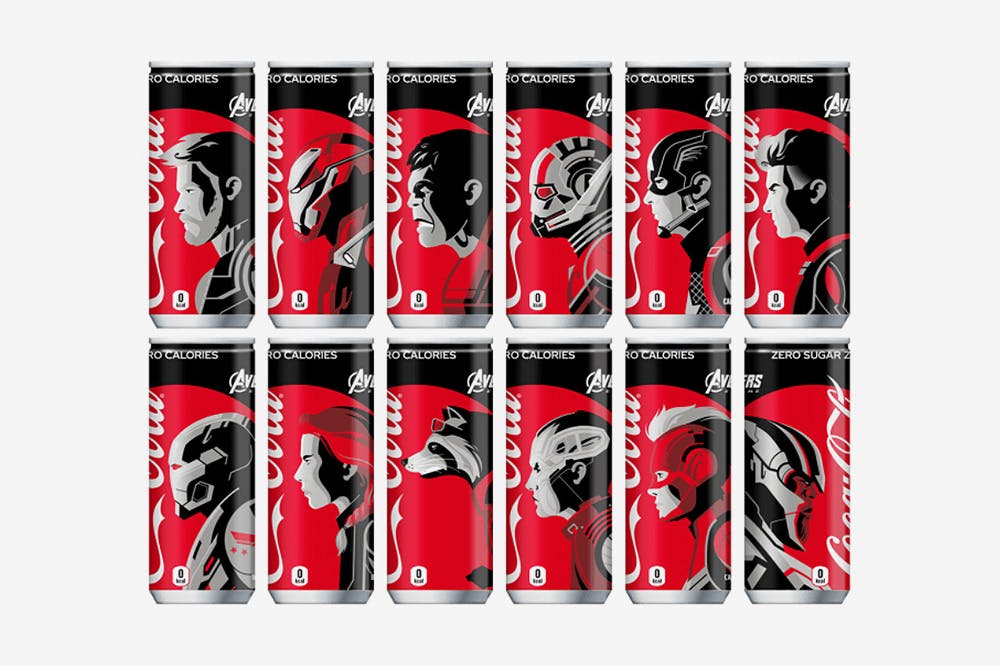 One of the most anticipated movies of the year, Avengers: Endgame, is releasing later this month. Ahead of the premiere, Marvel and Coca-Cola debut their new collaboration, featuring a collection of Coke cans showcasing the Avengers characters.
The likes of Iron Man, Thor and Hulk, among others, are seen in black, white and red, facing left on the cans, while Thanos stands out by looking to the right. The limited edition Coca-Cola cans are currently available for purchase in Japan. Unfortunately, there are reportedly no plans at this time for the cans to come to other markets.
Avengers: Endgame, which is slated to be the longest Marvel movie ever, lands in theaters on April 26.