At a quick glance, I first thought this wild layered concoction was a huge Spicy Italian Subway sandwich. But upon closer inspection, it's actually one of those Balenciaga Benches, of course.
Titled the "Droog Rag Bench," this custom-made piece is in fact a part of a unique collaboration between the Demna Gvasalia-headed label and Tejo Remy, a Dutch artist renowned for finding new ways of reusing materials to create functional furniture.
Created entirely using Balenciaga off-cuts, the bench — which was created in three sizes (S/M/L) — was exhibited at various Balenciaga flagship stores upon completion (including its Bond Street London location), before a selection unexpectedly landed on the house's webstore this week.
The catch — as if you needed one — is that none of the size variations come cheap (shocker), with the smallest iteration retailing at $18,000, rising to $46,000 for the largest.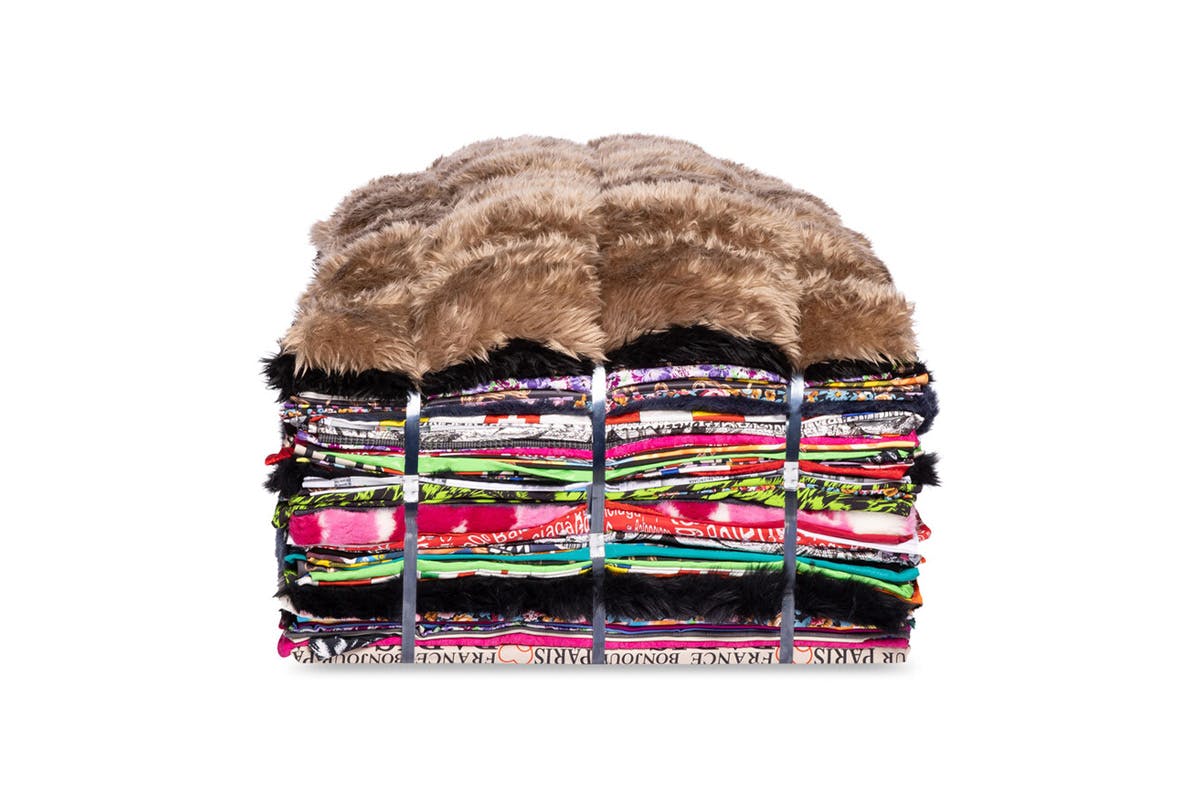 These benches are the latest in a string of releases from Balenciaga as a part of its "Objects Gift Shop" offering, which also included a $500 bar of soap and a $900 dog bowl.
If it's apparel you're looking for, rumors have started circulating that the label is set to collaborate with Supreme in the near future, after images of a co-branded box logo surfaced online (some unrelated, less savory rumors have also cropped up).
A number of outlets have claimed that an "official" collaboration between the two would arrive in Spring 2023, although confirmation from either brand remains non-existent at the time of writing.
While we wait to see if a Supreme collaboration indeed comes to fruition, why not take a seat on a Balenciaga bench for the time being?
Shop our favorite winter footwear