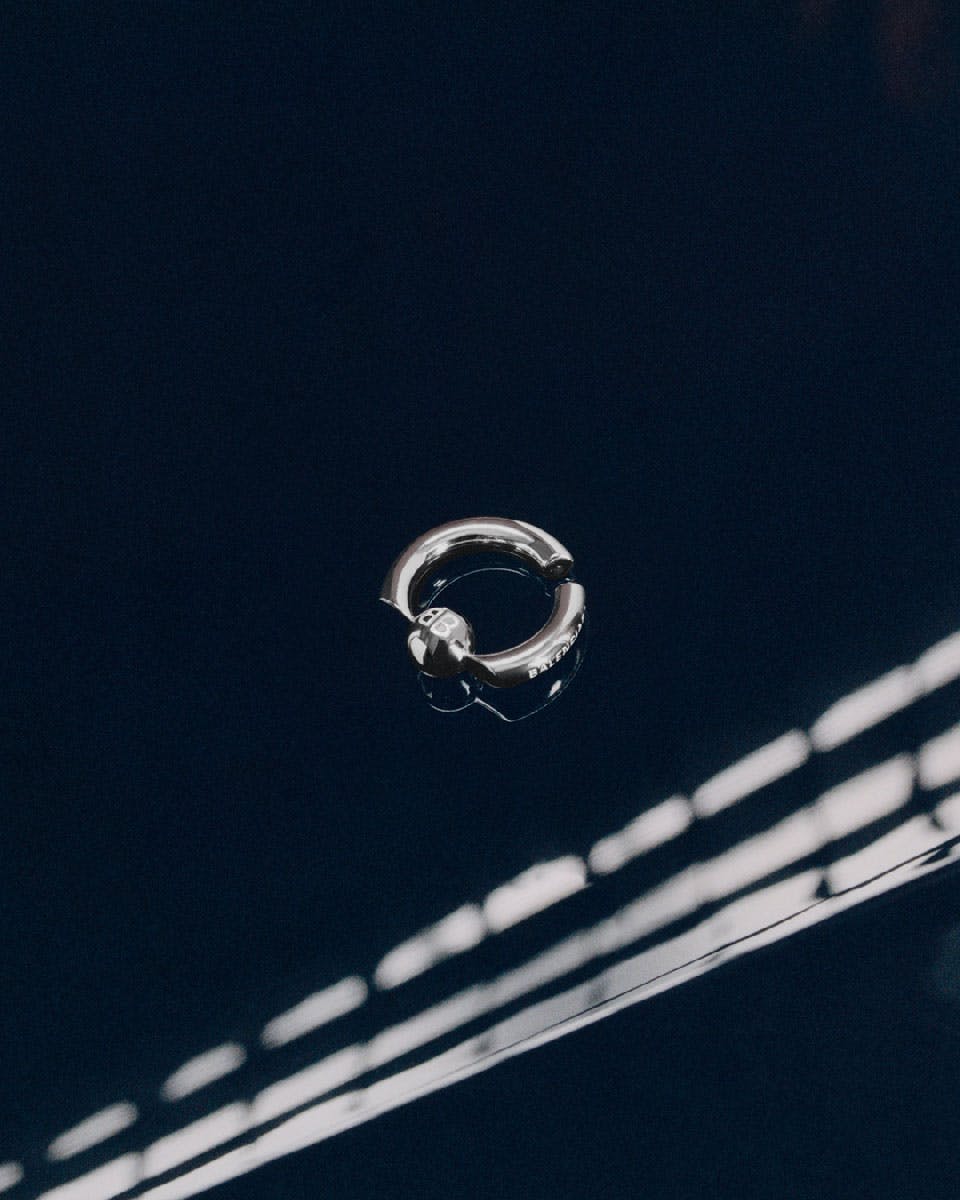 Over the past year, Balenciaga has created plenty of viral moments through its campaigns. Remember when the label put up a billboard of Cardi B in Paris? Or when Justin Bieber wore those massive jeans? And when Kim Kardashian did that infamous video of her using the mirror on the Le Cagole bag?
Now, a new wave of its multi-phase campaign has been released and features BFRND. Previously, the SS22 roll-out has starred Kat Zhang, models Tommy Blue and Marie-Agnès Diene, and of course, Kim Kardashian.
In the campaign, the musician wears the Balenciaga Space Shoe, as well as a pair of oversized black trousers and a hoodie, finished off with a chunky earring.
It's classic Balenciaga, and is shot by photographer Stef Mitchell, who has also shot the other campaign images.
As with every other launch, the brand has wiped its entire Instagram feed, only leaving the one-shot of BFRND available (alongside a short video, which also features an adorable puppy). Sadly, its collection of weird TikTok videos that they were exclusively sharing on IG have also been wiped as a result, but thankfully, they're still available to watch on TikTok.
Balenciaga's roll-out strategy is entirely different from any other brand, but clearly, it is working, as it was recently crowned one of the world's most influential brands by TIME Magazine. The weird and wonderful world of Balenciaga is one we definitely want to be a part of, that's for sure.