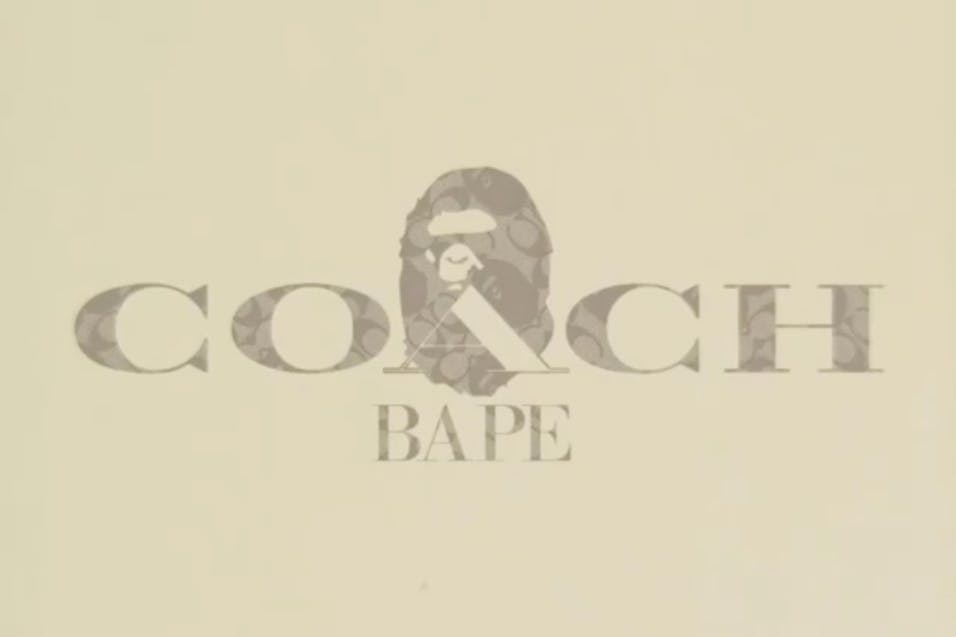 BAPE is following its recent collaboration with Colombian musician J Balvin with a new joint effort alongside Coach. Both labels have taken to social media to tease the release, albeit no concrete information has been shared at this time.
"COMING SOON. #BAPExCOACH," BAPE captioned on Instagram, as the post features a clip showcasing the two brands' logos.
Coach has also been promoting the collaboration on Instagram with a series of uploads starring Baby Milo. The first pic shows Milo in a taxi in Tokyo, while the second spotlights the character in a London telephone booth. The final post features Baby Milo hanging out of a New York City cab.
Again, neither BAPE nor Coach have provided any release details just yet, but with Coach's New York Fashion Week presentation scheduled for February 11, expect to hear more in the days ahead.
News of the BAPE x Coach collab comes as BAPE recently introduced an all-new motif pattern called "BAPE FLAME" for SS20.