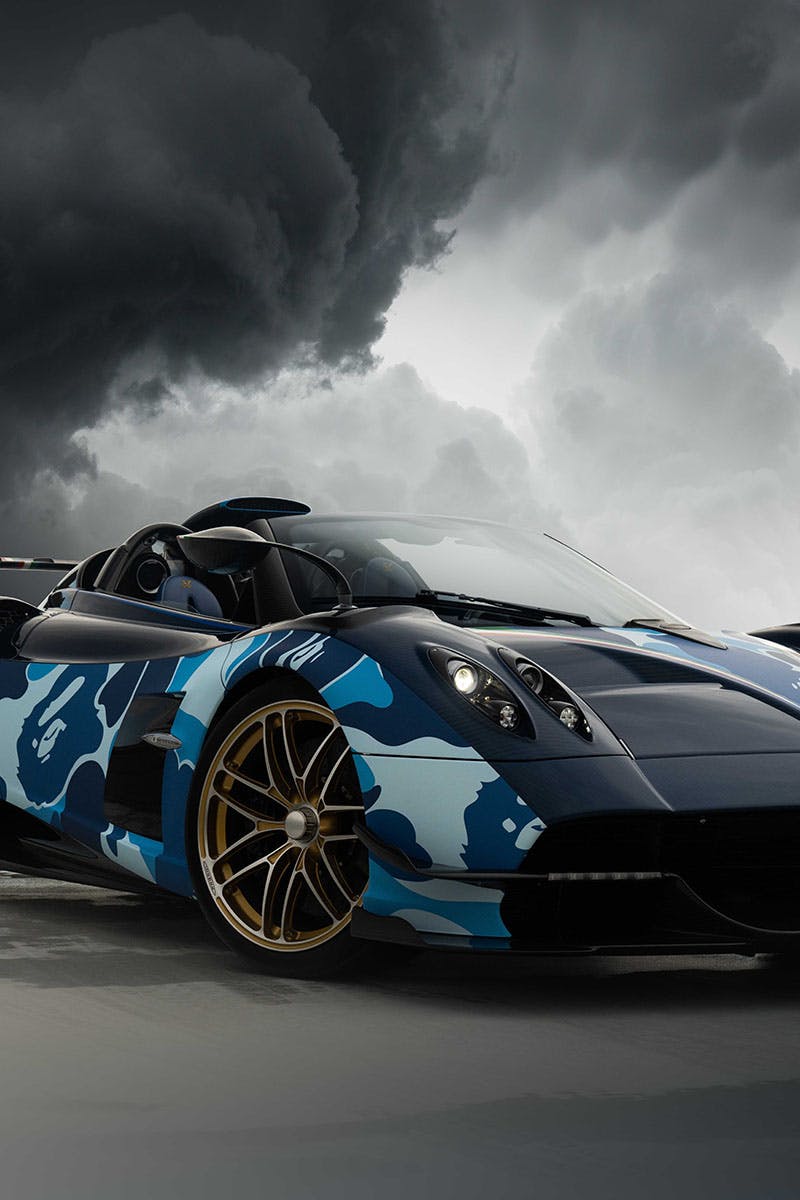 I think it's fair to say that BAPE, in particular, BAPE UK, has been on a bit of a collaborative hot streak recently.
As the brand has been re-establishing itself in London, it's aligned with the city's biggest talents and tastemakers to cement itself at the center. Now, it's going high-speed, connecting with Pagani to launch a new capsule collection.
Let's get one thing straight; BAPE has never truly gone away. Sure, its surging popularity may well have tapered off in the UK throughout the 2010s, but icons never die.
Through collaborations with the likes of Barbour and Dr. Martens, its presence has remained; and now, with huge thanks to the dominance of Y2K trends across the industry, and in particular with Gen-Z, BAPE is back in a big way.
Following another high-speed collaboration that brought Aston Martin into the fold via a camo-wrapped model car, BAPE has turned its attention to Italian hypercar manufacturer Pagani.
A multifaceted team-up, the meeting between BAPE UK and Pagani saw the likes of M Huncho and Kenny Allstar hit the town to usher in the launch of a new capsule collection. Comprising polos, tees, caps, keyrings, and a pair of BAPE STAs, the capsule comes in full blue Bape Head Camo wrap – an aesthetic that extends to the bespoke Pagani Huayra Roadster BC.
Melding both brands' worlds, the Huayra Roadster BC features blue BAPE camo across its midsection and side profile, boldly contrasted by gold rims and complimented by the vehicle's luxe sporting interior.
Shop our favorite products