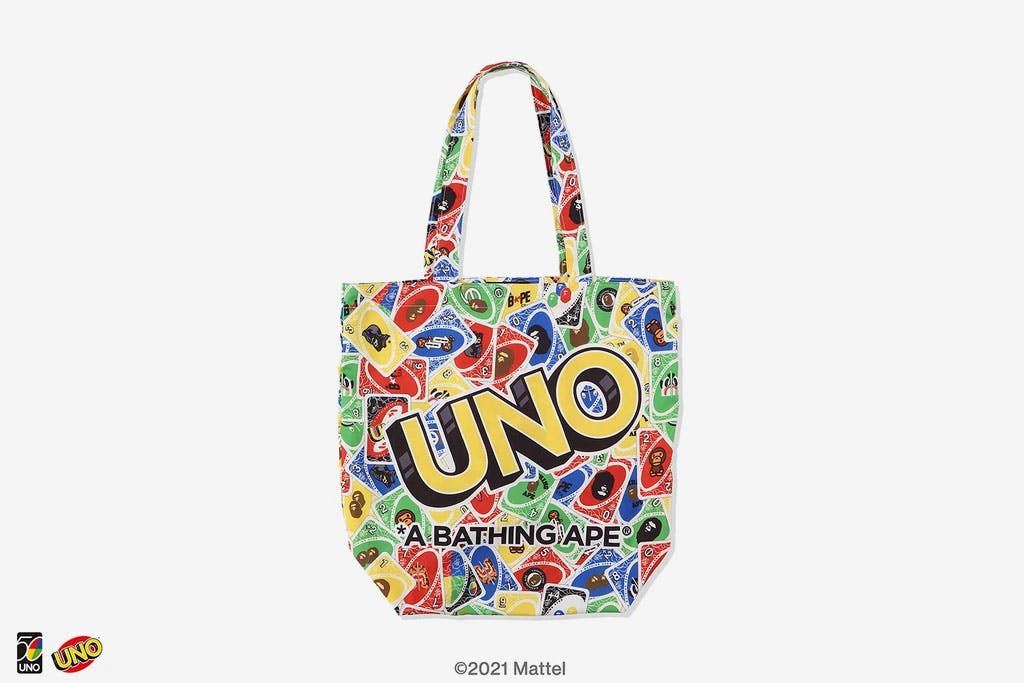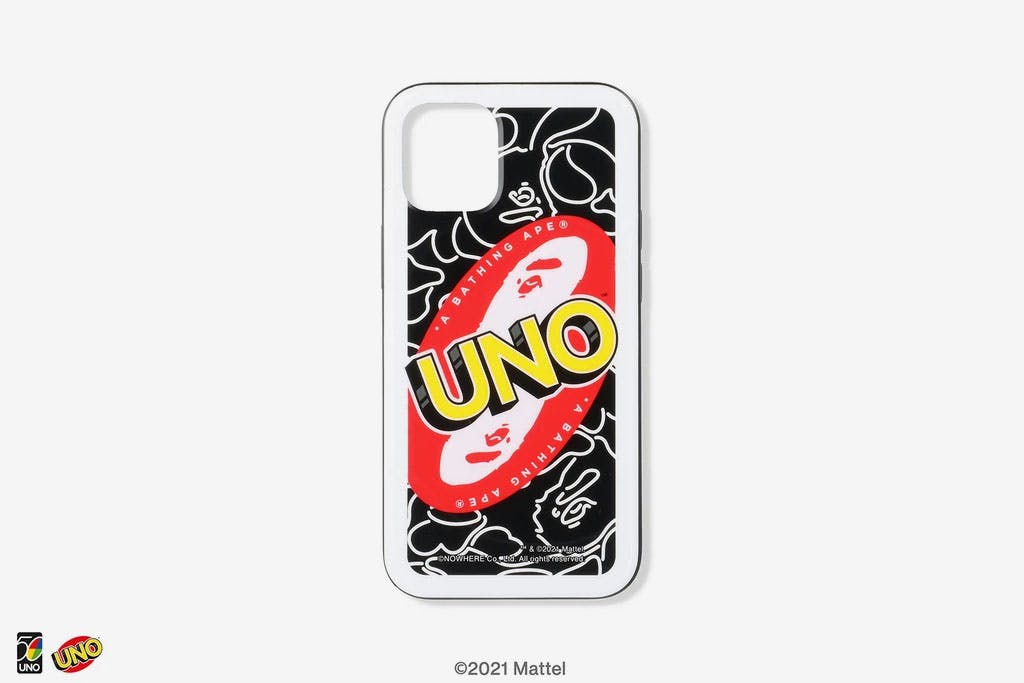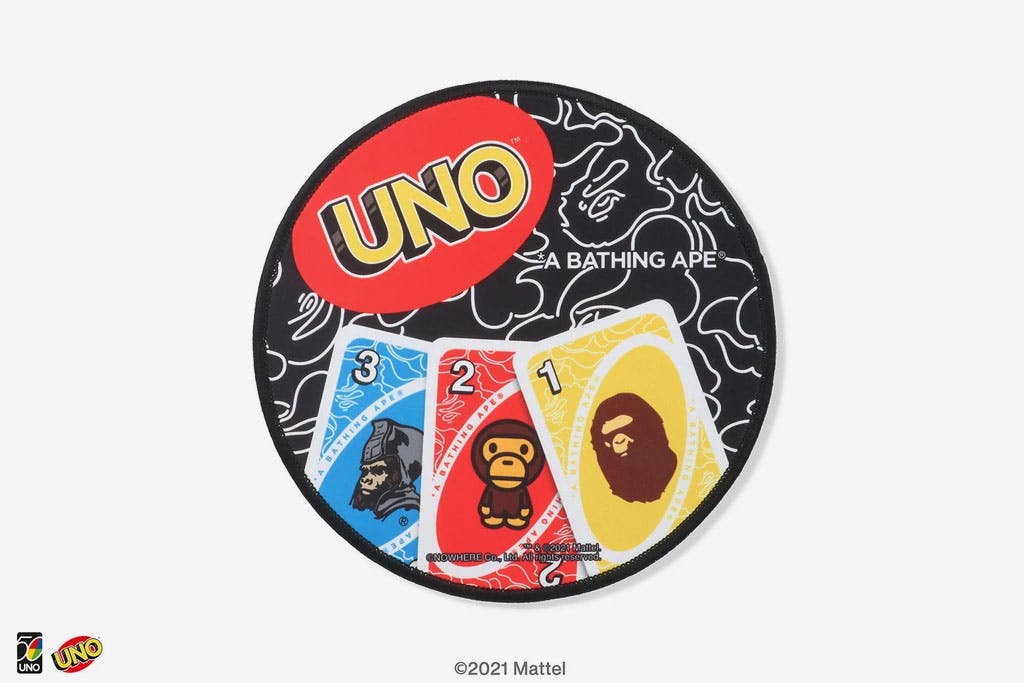 Ever wished you could rep BAPE while playing UNO? I can't say I have, but for diehard fans of the brand, BAPE is releasing a custom deck of UNO cards — so you can skip, reverse, and draw four in style.
The special deck stars the instantly recognizable BAPE APE, SHARK, and Baby Milo motifs. The collab doesn't stop there — BAPE is also offering T-shirts printed with an APE made of UNO cards, as well as a rather straightforward tee that simply reads "UNO" and "A Bathing Ape."
There's more: a BAPE x UNO iPhone case, tote bag, mouse pad, and card-shaped pillows round out the surprisingly diverse range of merch.
UNO is more than well-versed in the art of collaborations — Mattel has released seemingly countless special edition decks designed with artists including Shepard Fairey, Nina Chanel Abney, and the late Keith Haring.
There are even themed decks that pay homage to franchises including Hello Kitty, the Minions movies (shudder), and Disney's Pixar films.
In fashion collaborations, though, UNO has only scratched the surface.
In 2020, the game released a deck designed by Bobby Hundreds of The Hundreds — but beyond that, UNO hasn't fully tapped the potential of clothing brand team-ups.
There are boundless possibilities for branded UNO decks — how about a stack of Louis Vuitton monogrammed cards? We know the house loves games. Ditto for Prada.
Or perhaps a maximalist Gucci game, complete with Alessandro Michele's snake, tiger, and cat illustrations?
Personally, I'd love to see a goth Rick Owens deck or some "Barocco" print Versace cards.
As for BAPE x UNO — you can try your luck at BAPE's website and stores, where the collaboration is fully available.