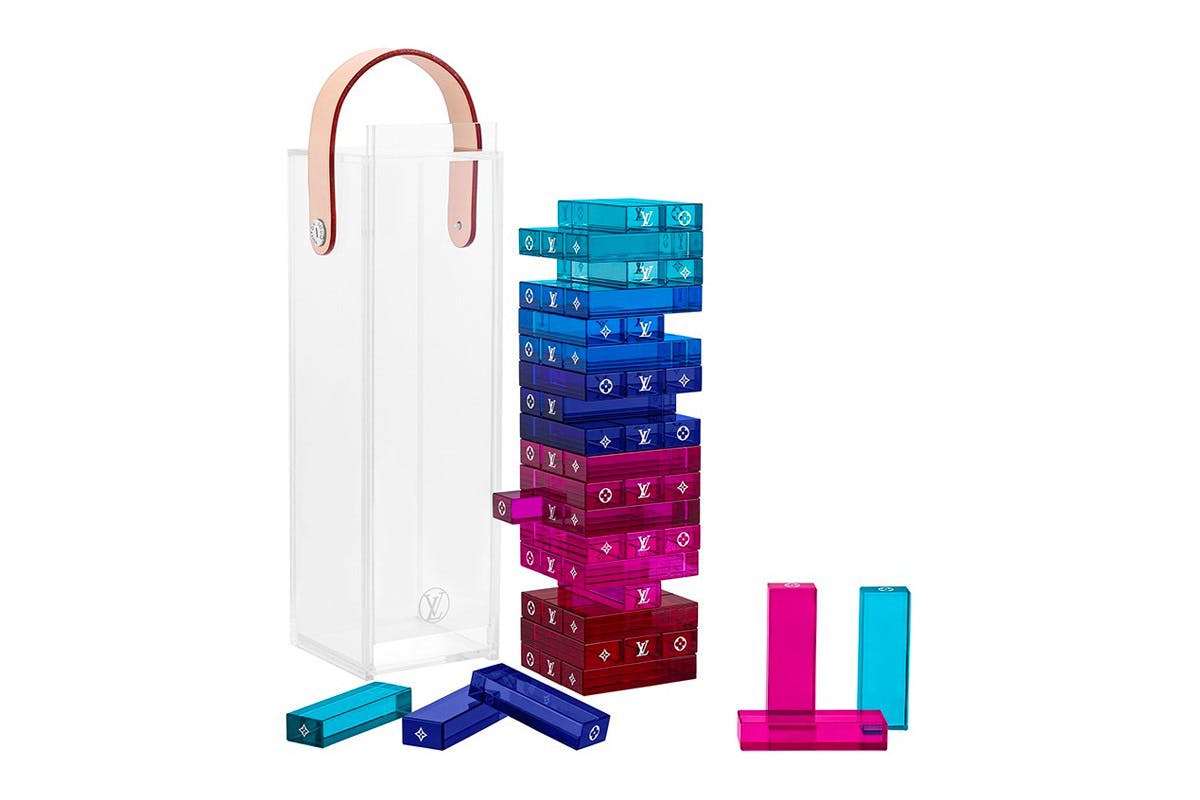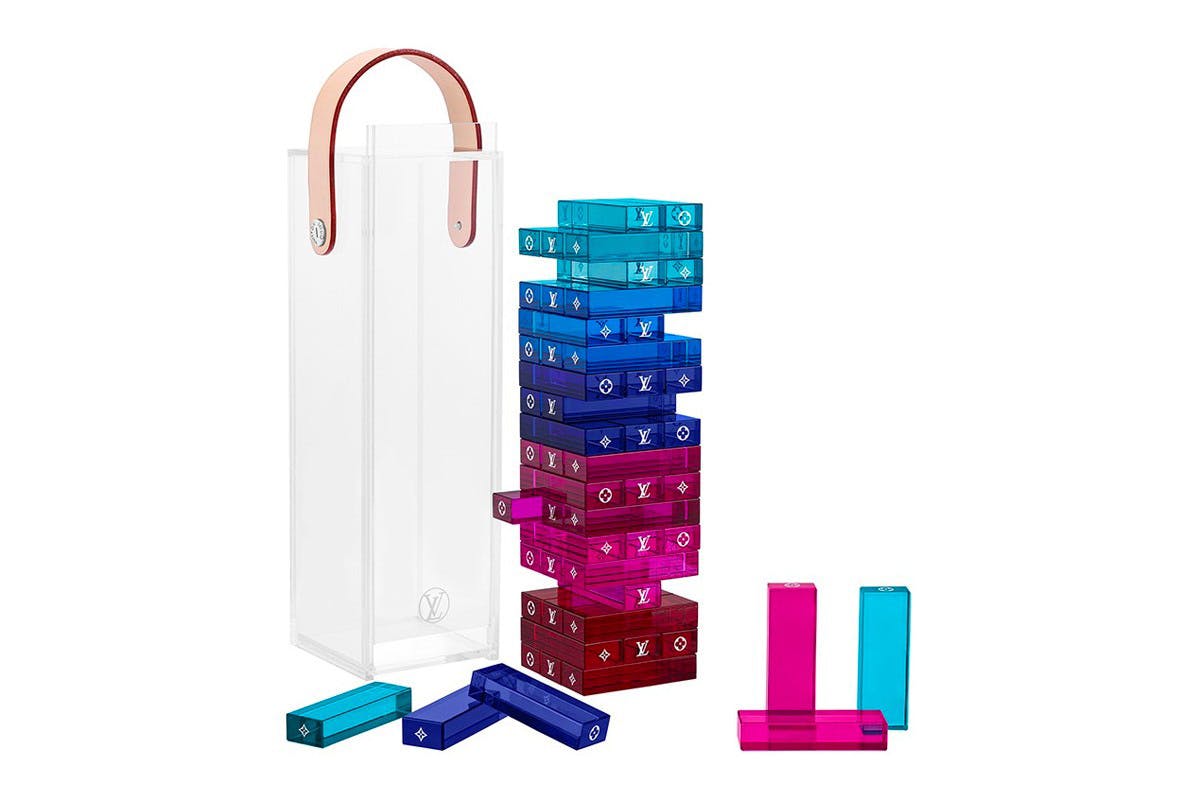 Louis Vuitton just dropped its luxe take on the humble Jenga game after it was teased back in January.
As you can imagine, a Louis Vuitton Jenga set is considerably more expensive than the sub-$20 block-building game of your childhood, costing an eye-watering $3,050.
But this isn't your average game of Jenga, however. Instead of wooden blocks, Louis Vuitton's version is made of plexiglass cubes featuring the LV monogram.
Browse images of the set above, and if you have the means, you can cop the game at Louis Vuitton stores worldwide and online.