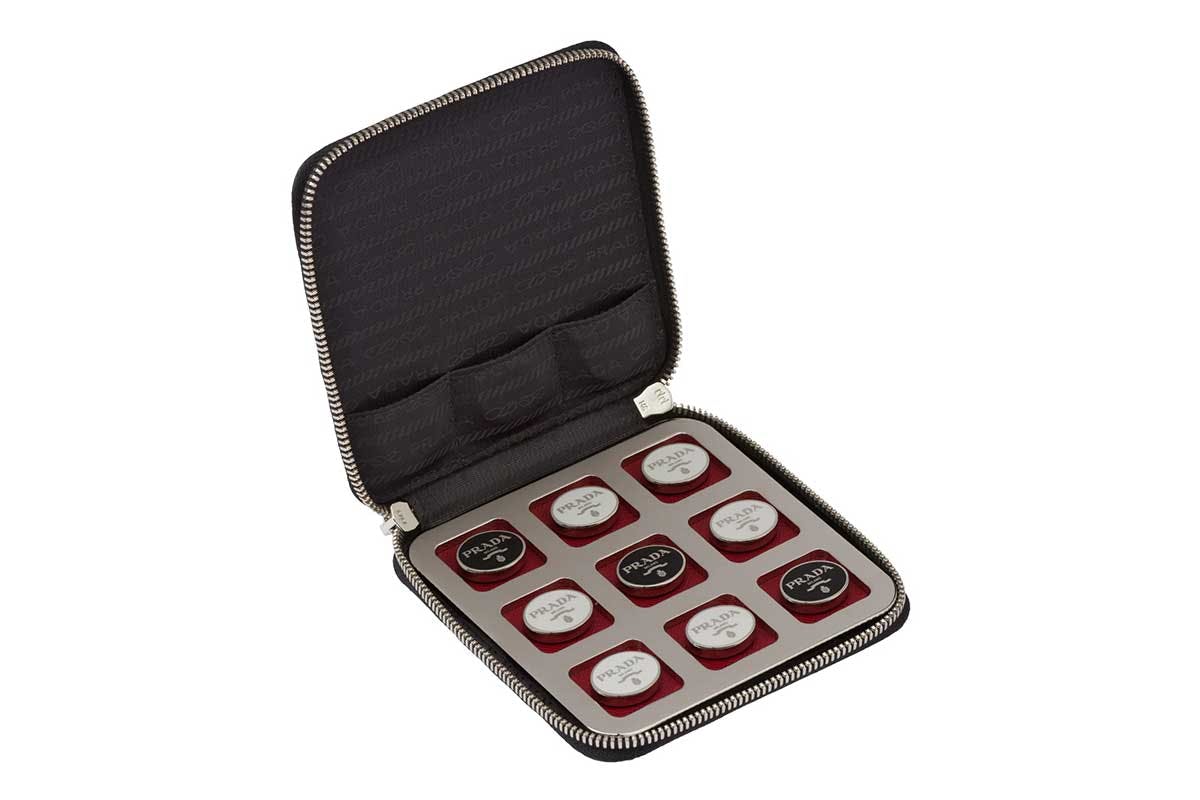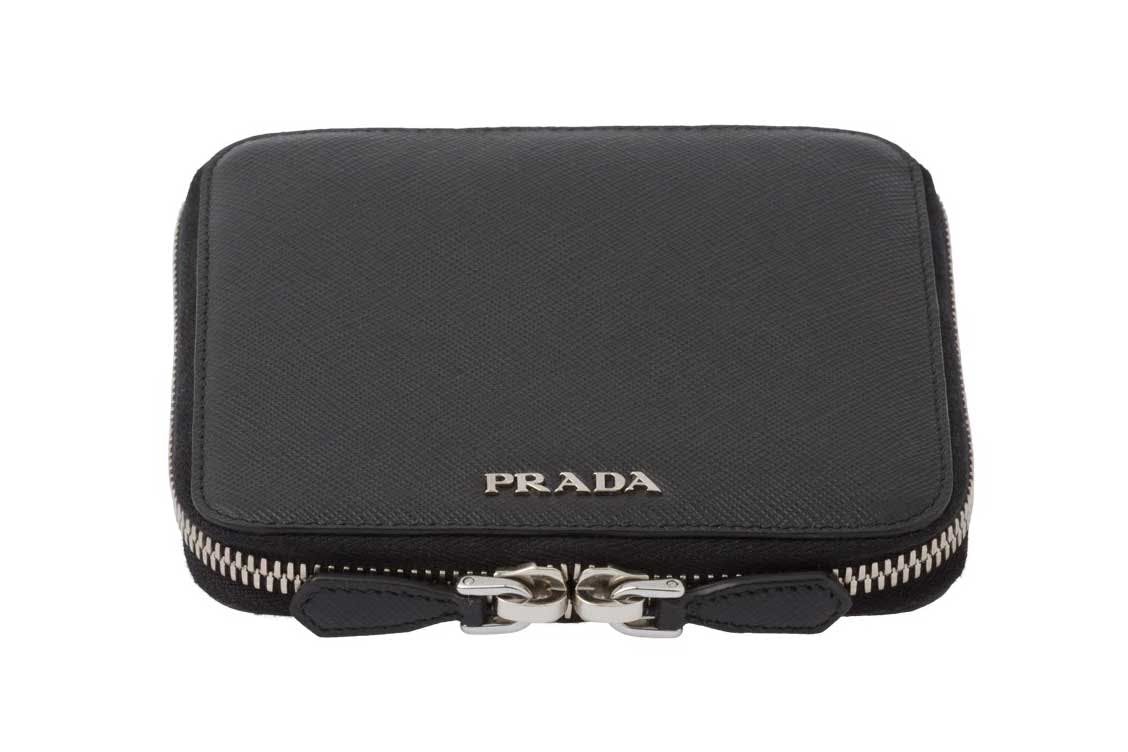 It has become de rigueur to gawk at the shocking price tags attached to luxury goods. Whether it's Dior's slippers or, well, everything from Tiffany's advent calendar, there's an endless supply of ordinary items elevated to opulence by way of some fancy fabrics and a four-figure price tag. Prada is well-versed in the art of the WTF flex. Its new tac-tac-toe kit only reiterates a flair for the fabulously baffling.
The latest in a long line of luxurious board games (remember when brands were churning out puzzles?), Prada's tic-tac-toe set works because it's such a OTT rendering of an ostensibly simple diversion. Compare to the Prada Backgammon set — most among us would balk at dropping $4,000 on a game — but at least for that level of dosh you get a substantial leather carrying case and hefty cast metal pieces. Similarly, the card sets are what one'd imagine they are, but with a spiffy case.
Tic-tac-toe is such a straightforward amusement that anyone can play it with a pen and paper. Prada's version is so extra that it's borderline campy. Its plush Saffiano leather case is finished with glossy, leather-trimmed Riri zippers — some of the priciest hardware in the zipper game — and lined in Prada-branded fabric. Inside, three slots carry the exquisitely tiny black or white playing pieces, all emblazoned with matching Prada logos. The dichotomy of the whole affair is ridiculous, but in the best kind of way.
Retailing at $1,290, the Tic-Tac-Toe set is currently marked as sold-out on Prada's site, but deep-pocketed road-trippers can peruse Orchard Mile for the collectible or contact Prada for in-store locations.