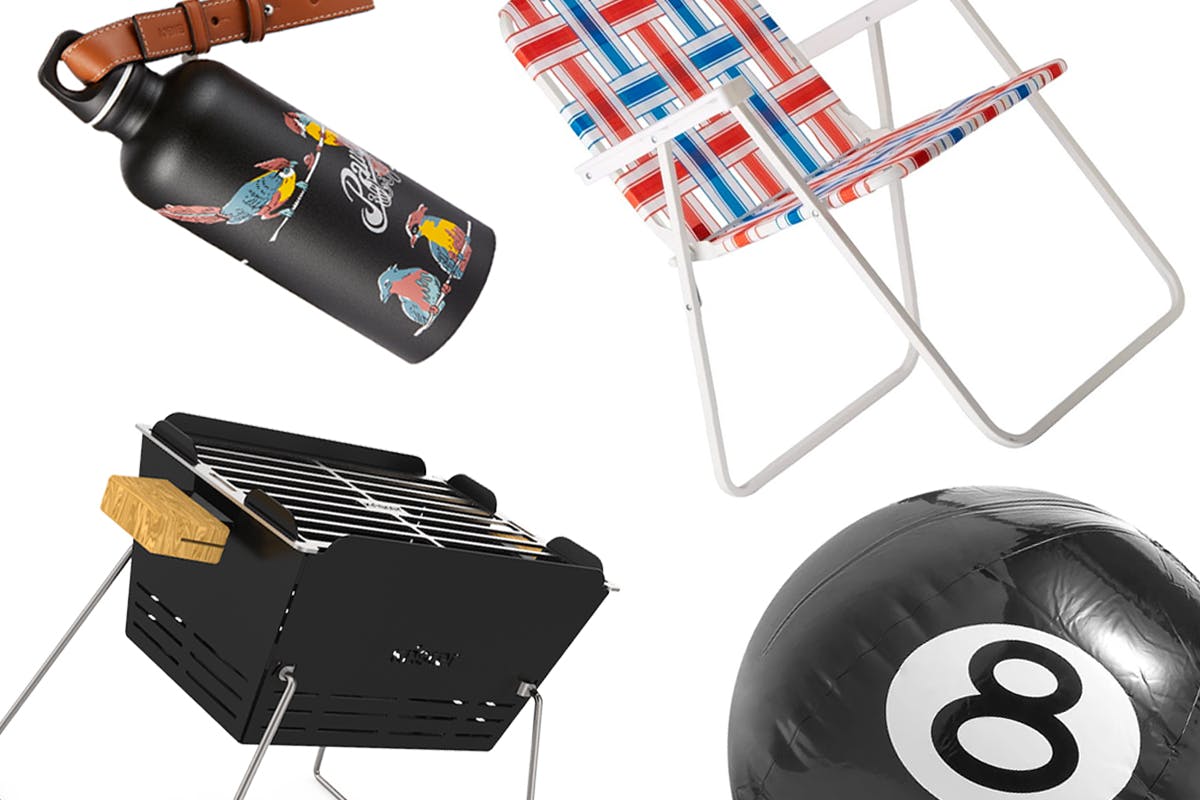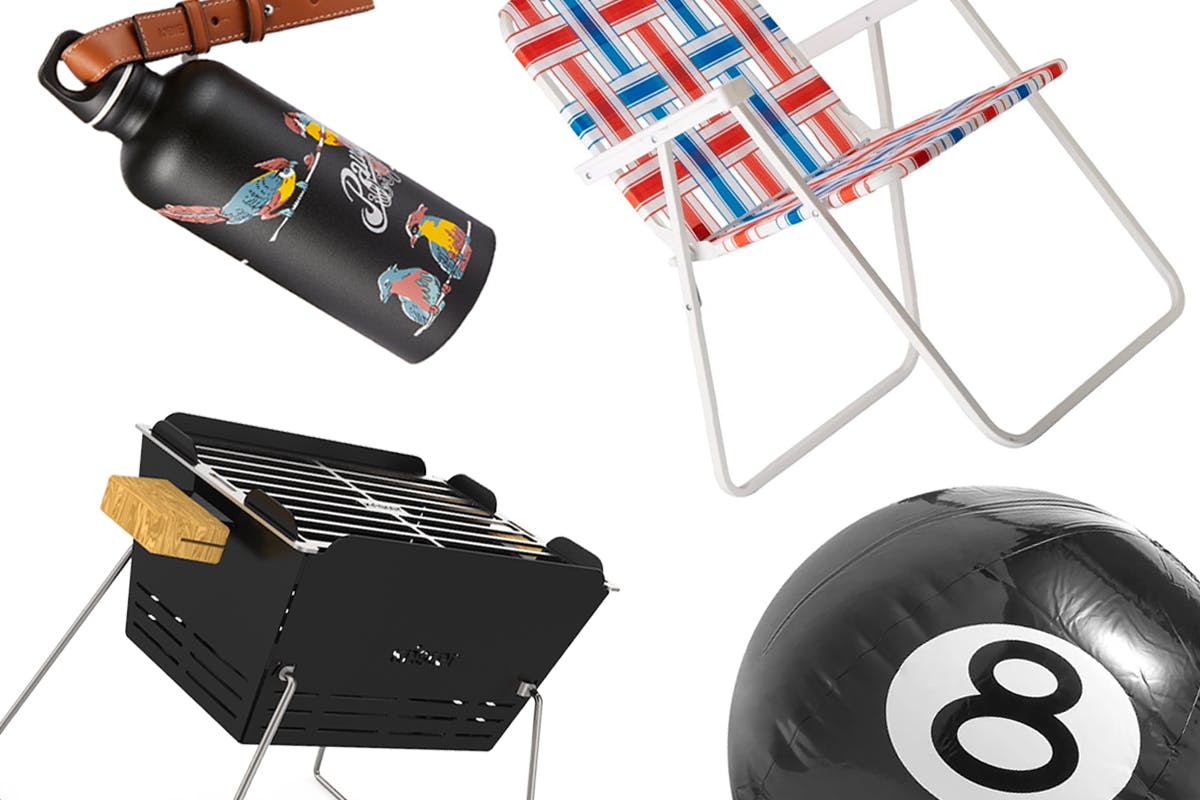 With many of us finally showing off fits in real life again, you'd be forgiven if it requires a little relearning along the way. The Highsnobiety Summer Style Guide is here to help, ensuring that lightweight pieces still result in heavyweight looks.
The beach is so often overlooked when it comes to cool gear. While mountain trails and city cobbles mean equipping suped-up tech that wouldn't get a look-in elsewhere, most people seem to think a towel and a hot bottle of sunscreen will suffice when it comes to beach essentials. Those people usually end up staring green-eyed at the person pitched up beside them with a mammoth Yeti icebox in tow.
It's hot outside. Really hot. And if you're lucky enough to be within driving distance of some sand — then the beach is probably the only place you want to be right now. With a long day under the sun ahead, the worst thing you can do is be lacking in prep.
As such, we've compiled a selection of beach essentials with a difference. In addition to the must-haves, this list is here to truly upgrade your sand gear.
Scroll for next-level beach essentials.
Yeti x Highsnobiety Roadie Cooler
Yeti makes beastly cool boxes that are built for extreme conditions. Whether the beach quite counts as an "extreme" environment is debatable, but they sure do look good. This special collab cooler with Highsnobiety just got released as part of our Beachfriendz capsule.
Clot Beach Chair
It may seem OTT, but trust me — a solid beach chair is the priority item for doing sand-hanging differently. Forget the OAP stigma, too, they also come courtesy of brands like Clot.
Knister Grill
Literal fire. This small but powerful portable grill folds away into the chicest little package — one that also comes with tools to allow for bike-carrying. Steak while you cycle, anyone?
OBUT x Not In Paris Boules Set
No good beach essentials list is complete without some form of game. Boules is perfect for the sand and this swish set comes from the virtual merch stand of our recent Not In Paris exhibition. This set, by pétanque icon OBUT, is a special edition that comes etched with the NIP branding.
Loewe x Sigg Water Bottle
Here's the health message part. Sunscreen and cap packed, the final addition to the holy health trinity is a good supply of water. It just feels better drinking from something Loewe.
Stüssy Beach Ball
The 8-ball motif of Stüssy is recognizable the world over. So much so that a giant, inflatable version of it will make you the talk of the bench.
Snow Peak Stainless Steel Table
Told you, we're serious about the beach setup. No one does outdoor gear with design perfection quite like Snow Peak.
Bang & Olufsen Explore Speaker
There's nothing quite like annoying everyone else on the sand with some obnoxiously loud music that only you like. Even more annoying when it comes out of a B&O speaker.
Havaianas Tradi Zori
The right beach shoe should never be overlooked. In fact, it deserves shopping guidance of its own — which we provided for you here. There are a lot of fire ones around right now, but Brazil's Keen Havaianas still makes the OG.
Want to keep browsing? Head to the Highsnobiety Shop for more products that we love. Highsnobiety has affiliate marketing partnerships, which means we may receive a commission from your purchase.