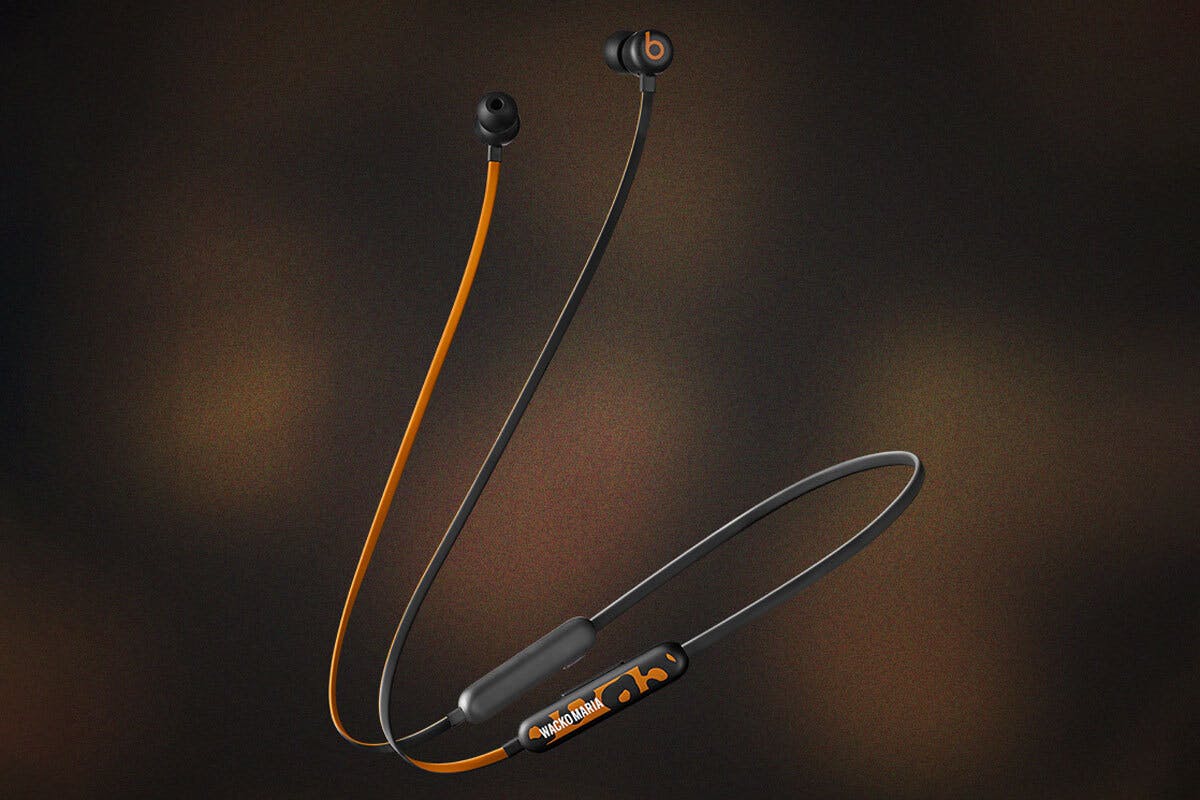 Beats x Wacko Maria? That has a ring to it. The two musically inclined brands remix Beats' Flex headphones.
The duo's take on the earbuds, dropping December 2nd, come in black and orange with a pop of cheetah print accent. Like the original version, they're wireless, eliminating  the hassle of long, tangle-prone headphone cords. The earbuds themselves are connected with a thin wire, providing a bit more security than the small and easily misplaced AirPods. If you're like me and won't last long before losing small, untethered headphones, the Flex may be your happy medium.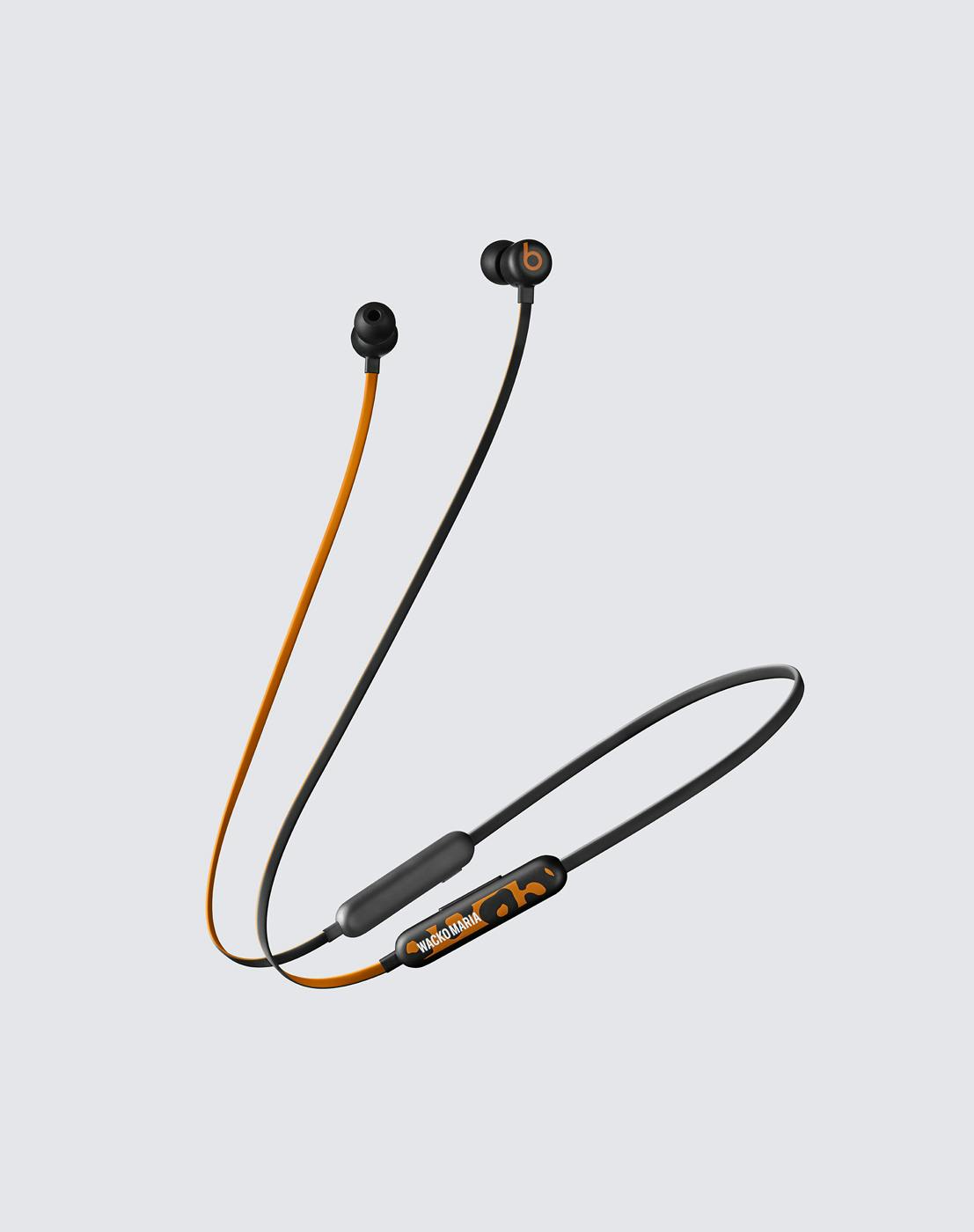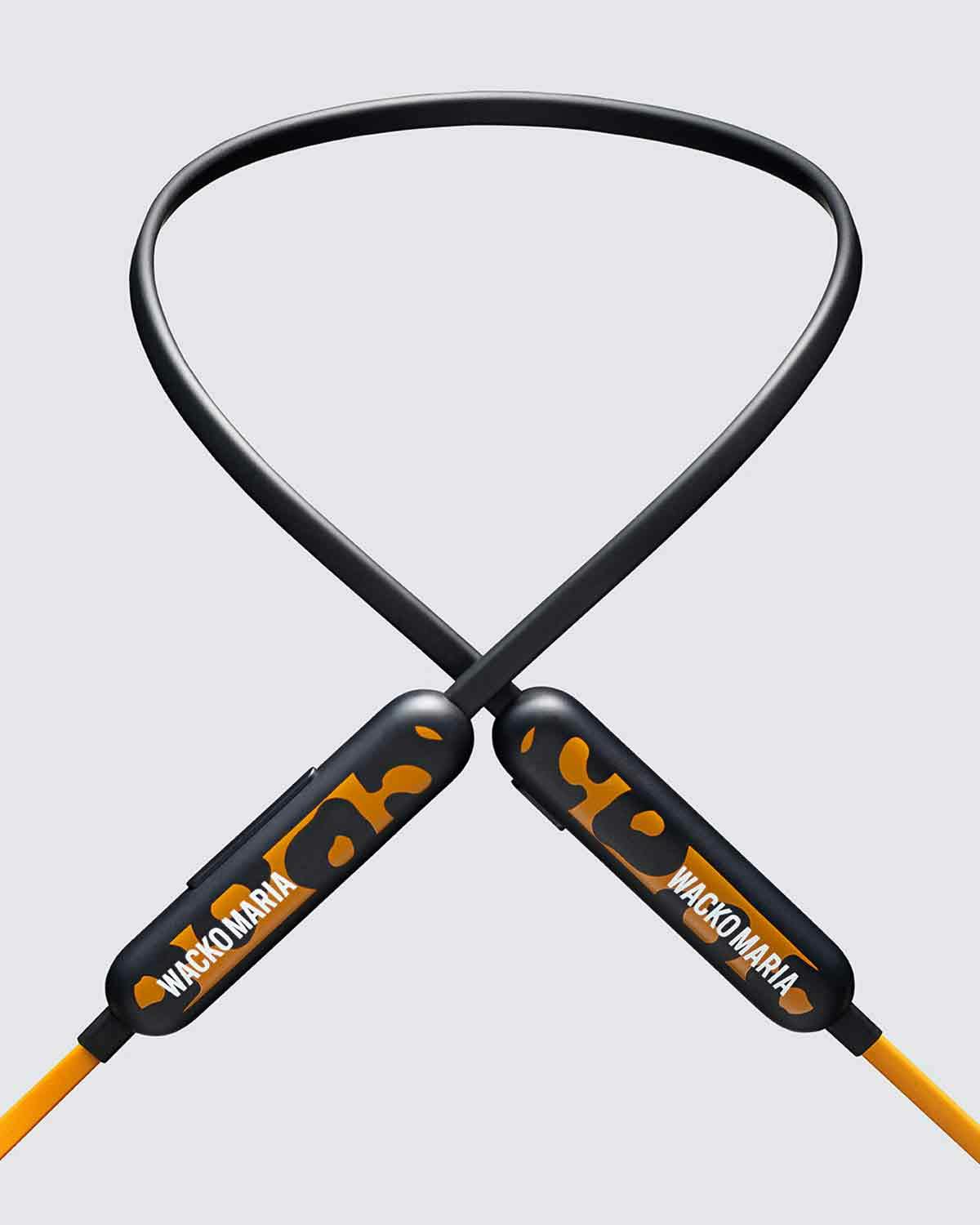 The technical features are consistent with previous versions of the headphones. Priced at $70, the headphones include 12 hour battery life, USB-C charging, and Bluetooth.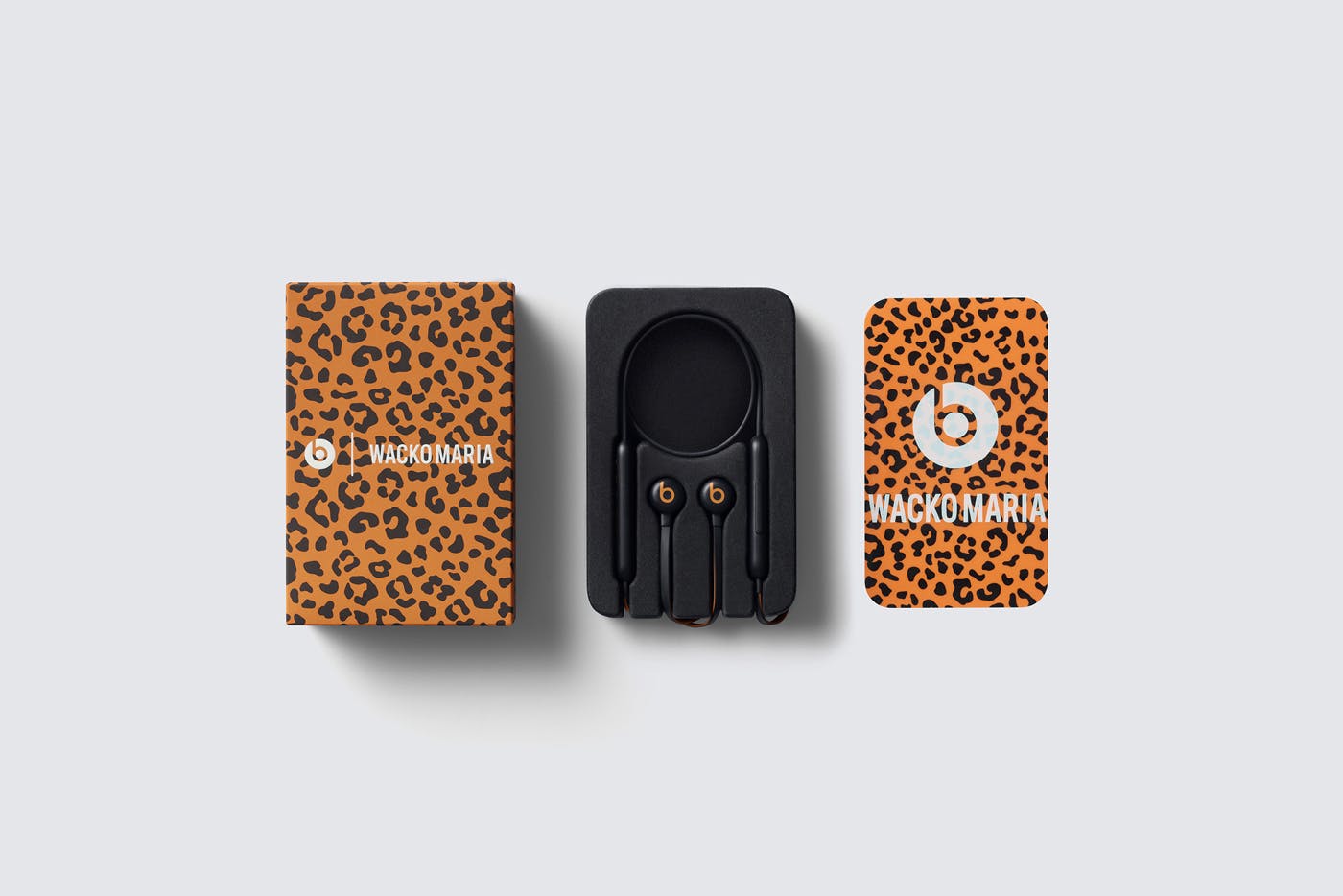 The pattern on the Flex case matches the orange and black cheetah print on the headphones and centers both brands' logos in white lettering. Only one thing came to mind when I saw the case: The Cheetah Girls. Don't blame me, blame my age.
Cheetahlicious! (Sorry, I had to.)
Shop our favorite products