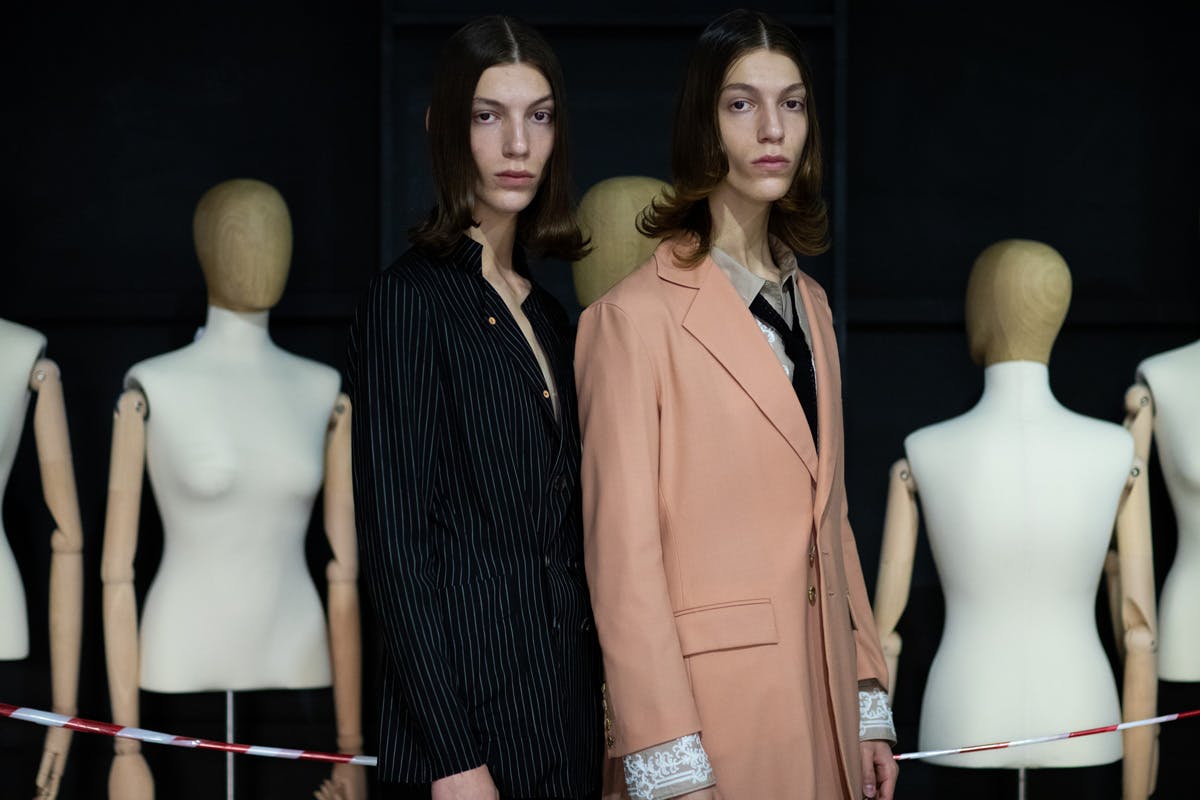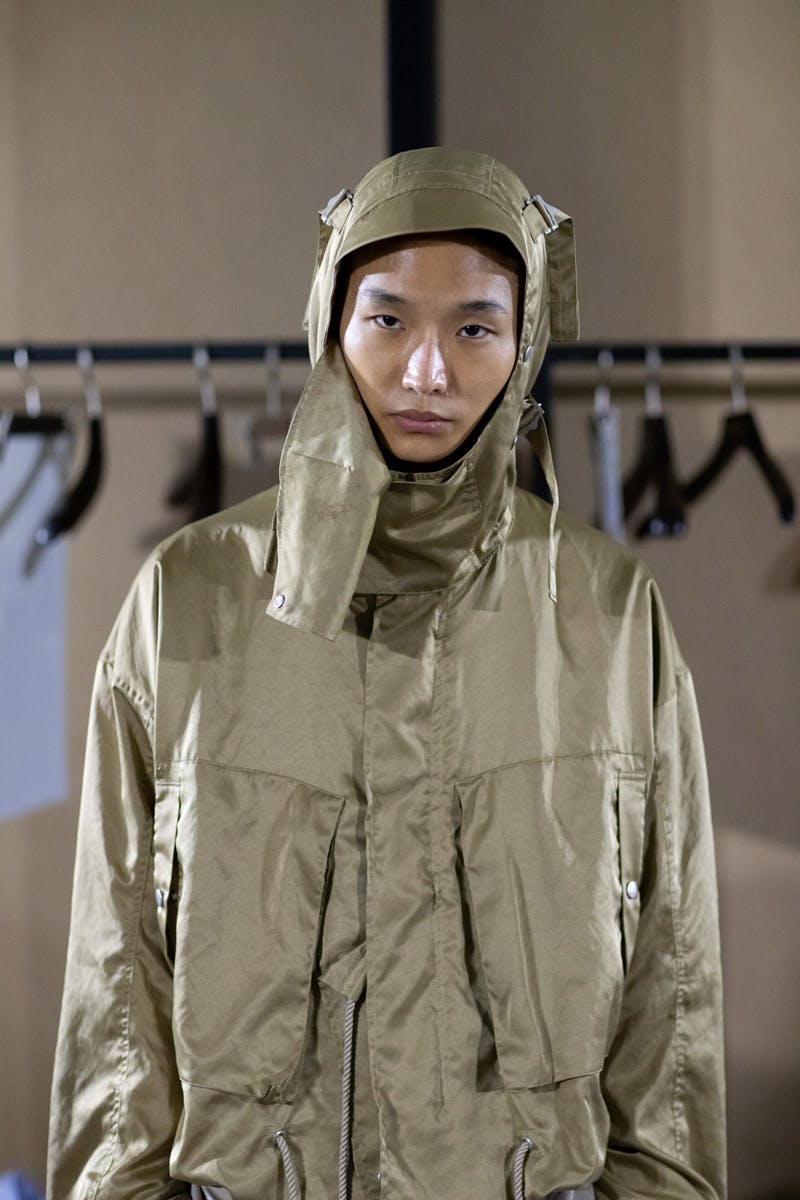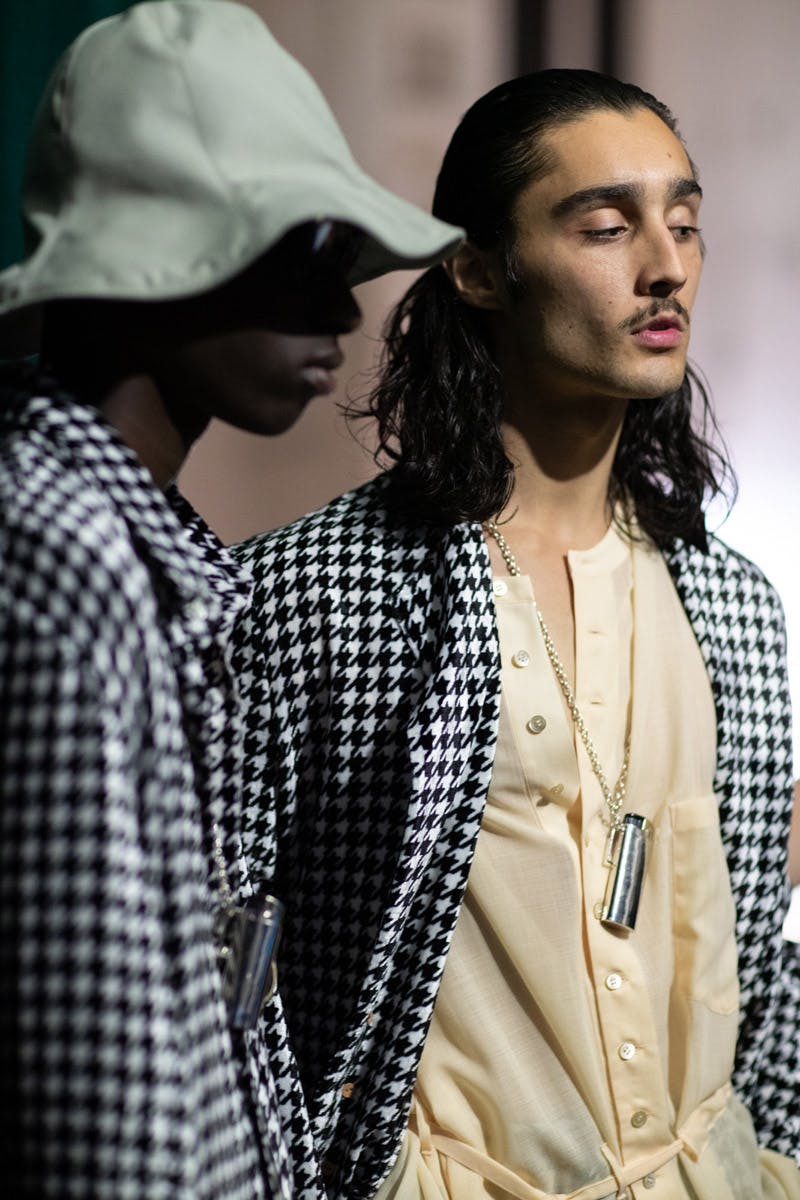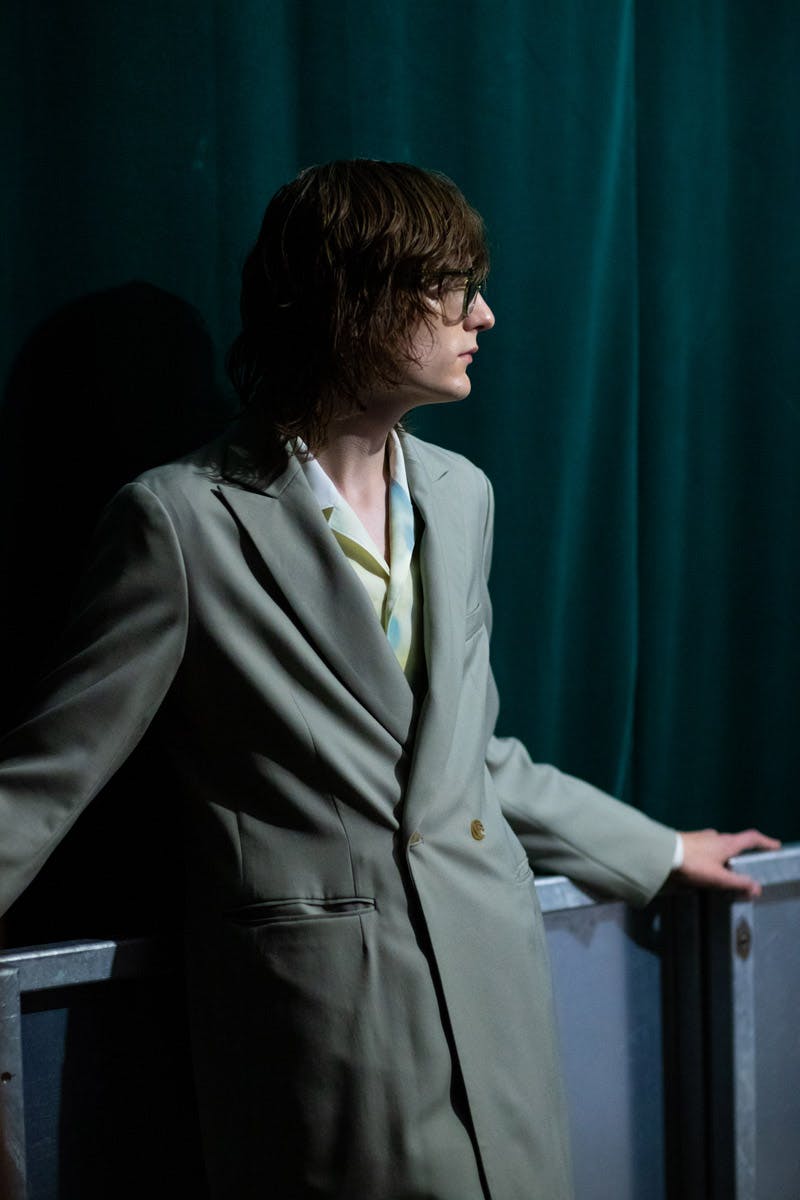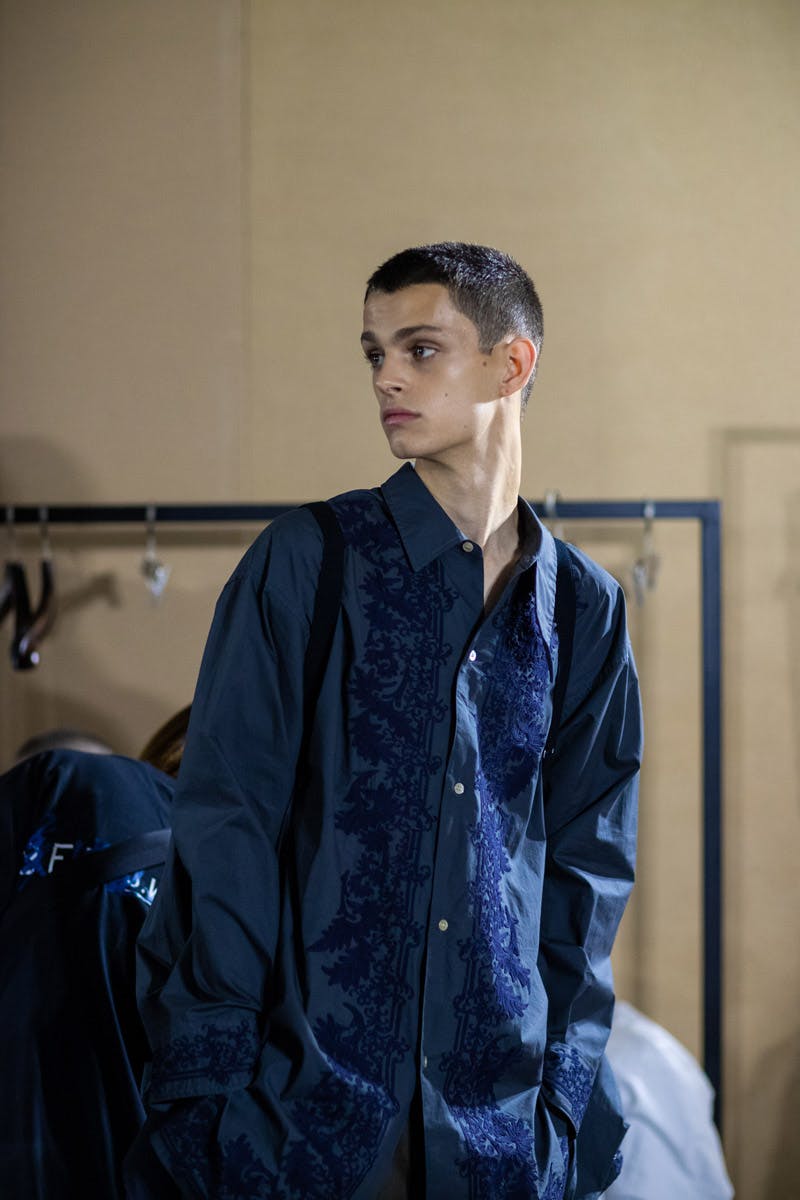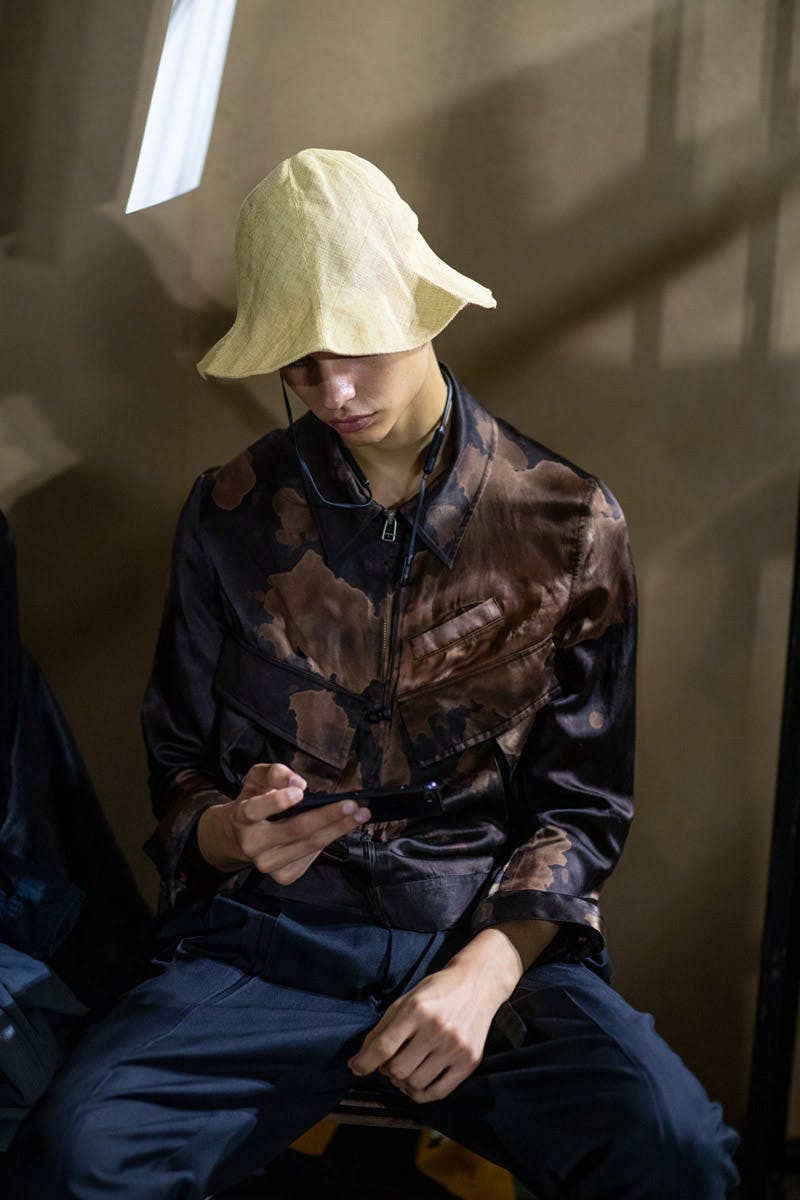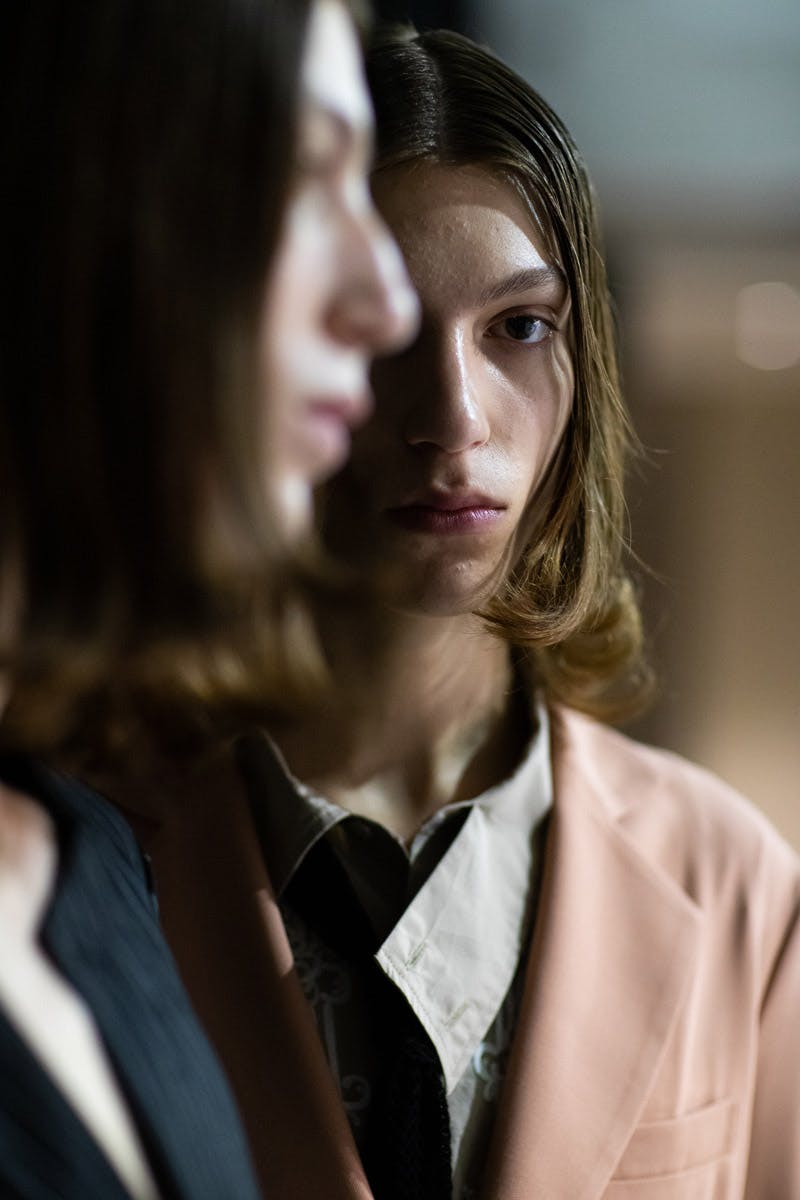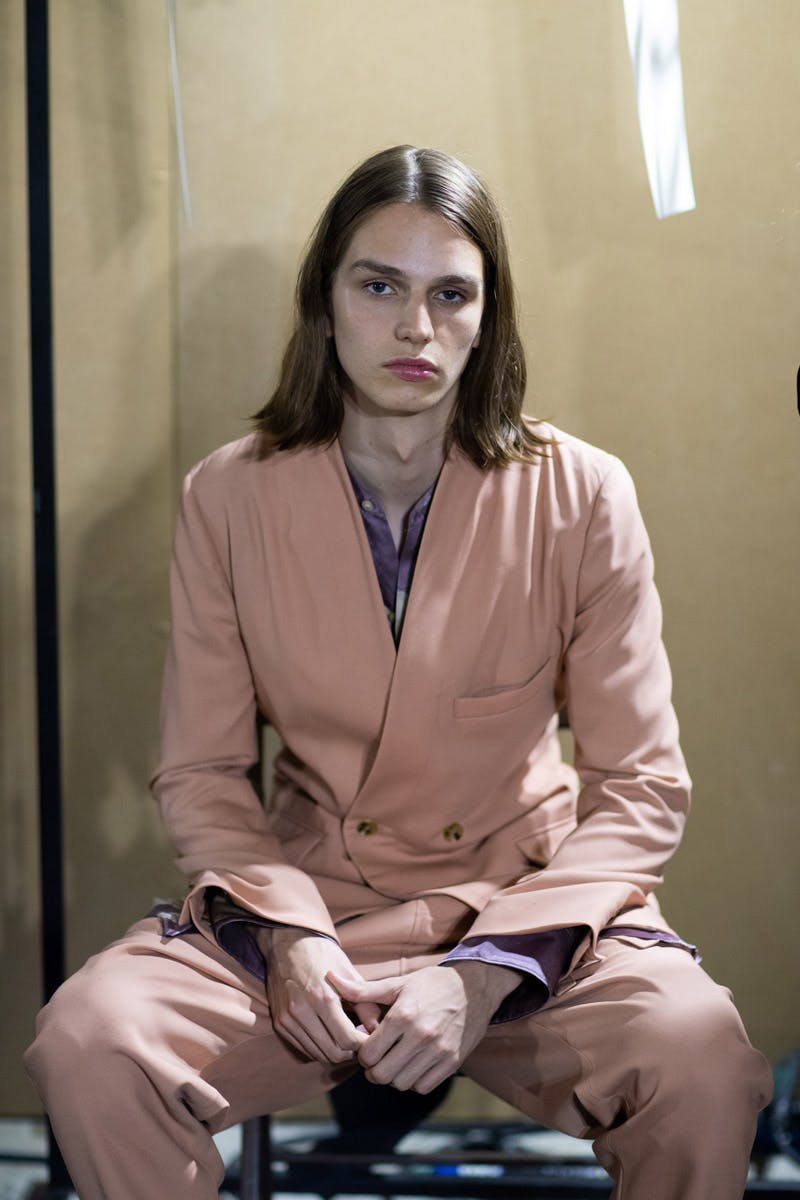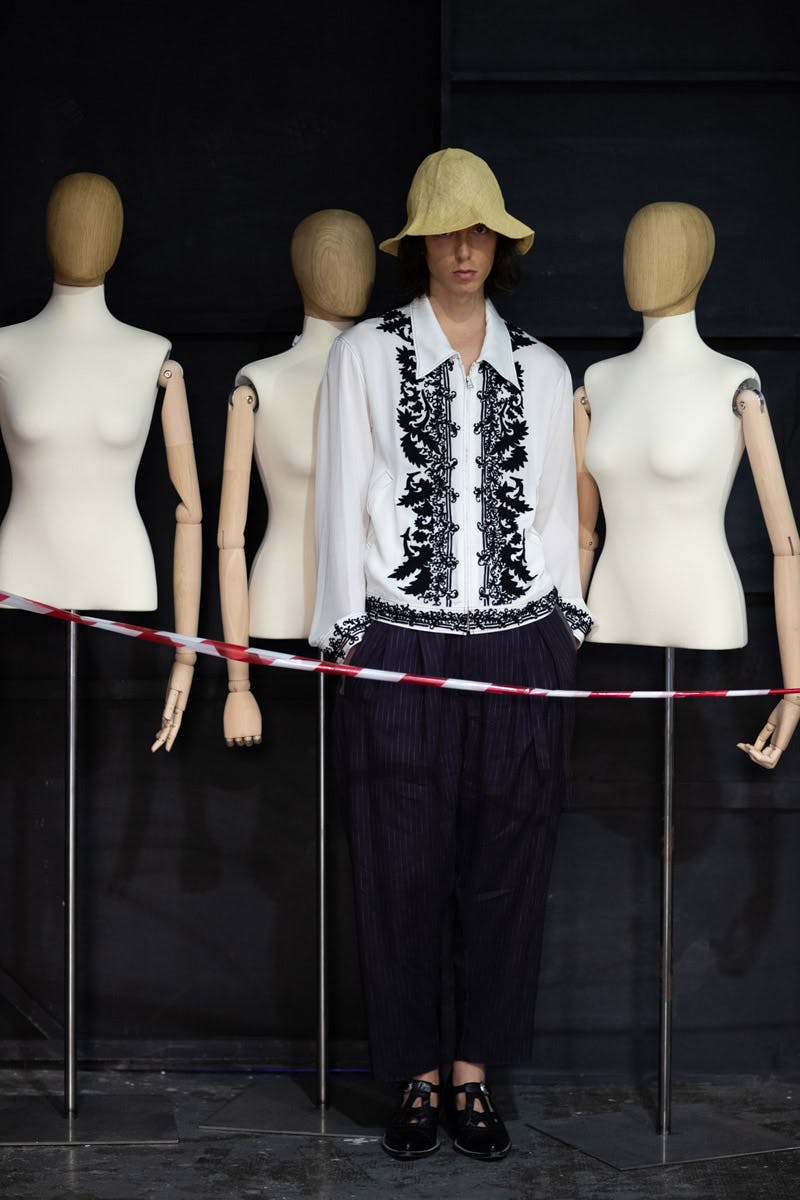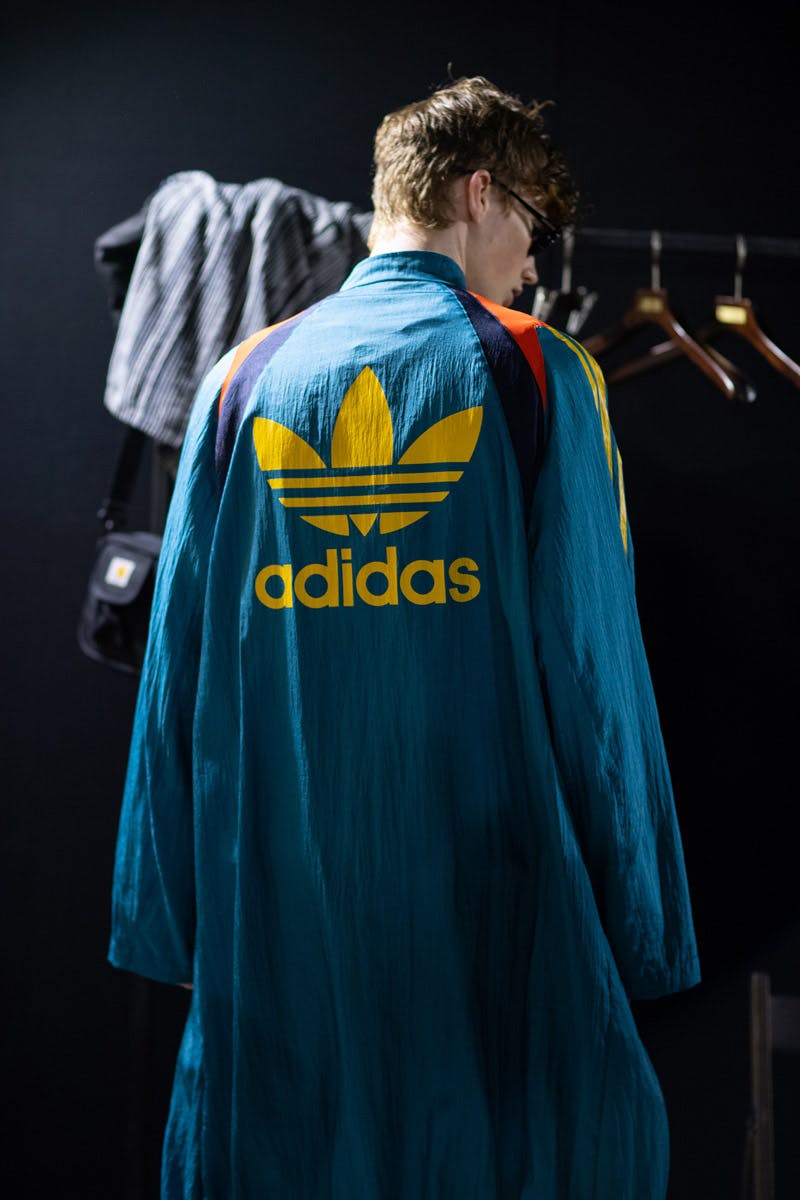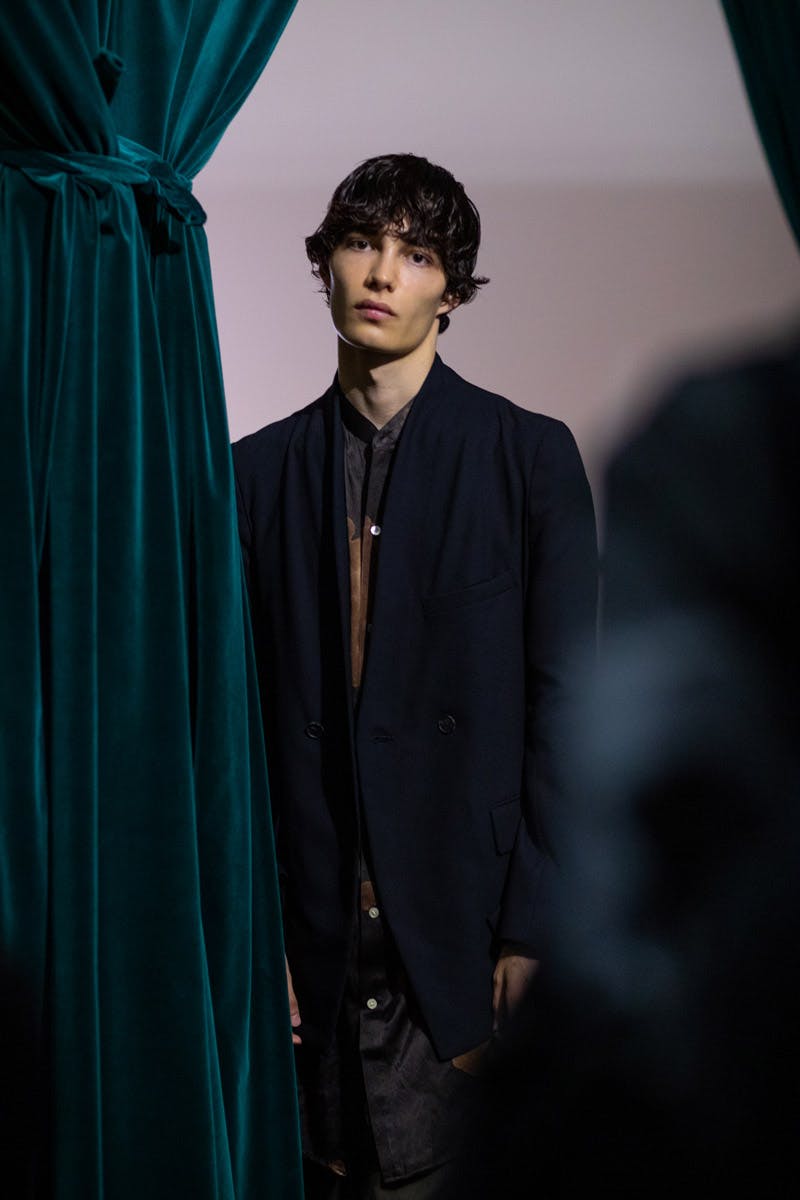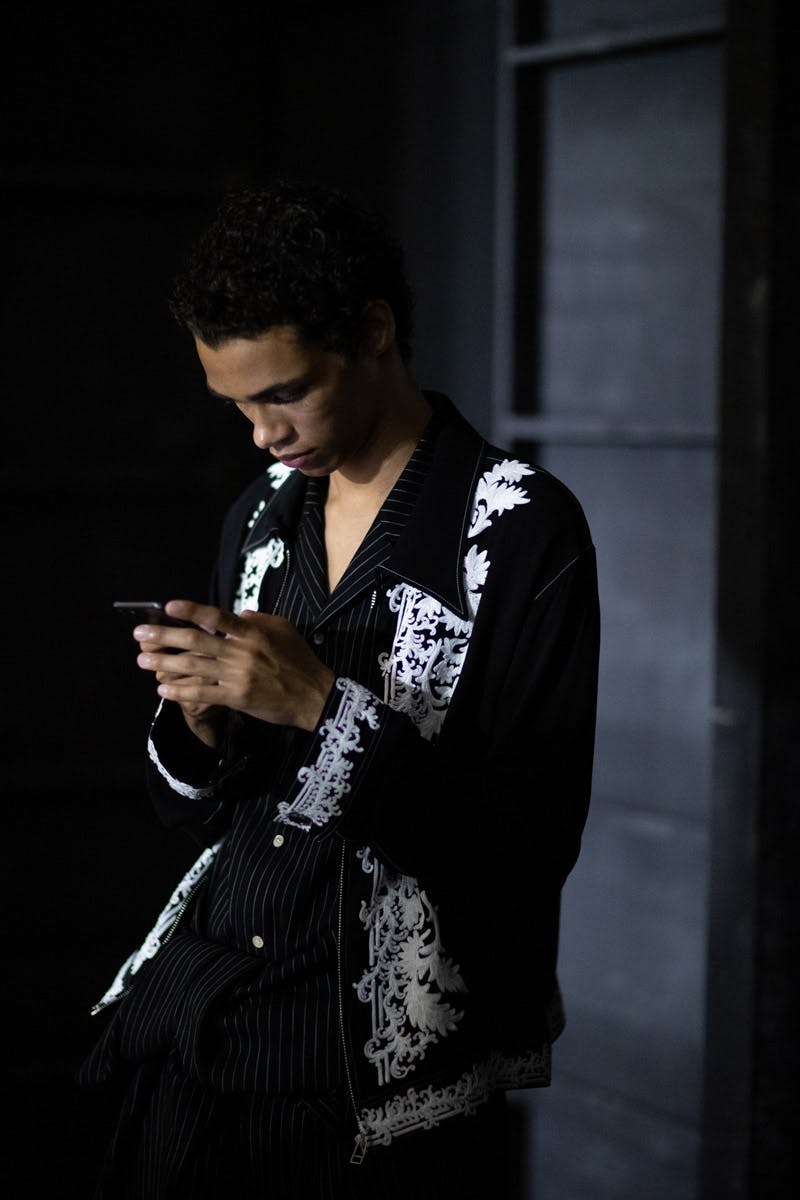 Designer: Bed J.W. Ford
Location: Milan Fashion Week
Season: SS20
Key Pieces: Standouts from Bed J.W. Ford's SS20 collection include the pink suit in slides 1, 9, and 11; the houndstooth outerwear in slides 4 and 14; and the adidas suit in slides 6, 10, and 15.
Editor's Notes: Bed J.W. Ford's Spring/Summer 2020 collection adheres to a theme of blind faith, trusting in something without clear reason. The label insists that designer Shinpei Yamagishi has long since followed such a philosophy, as he prefers to "stay blind" and merely take in what only he sees.
Yamagishi chose to utilize a color palette largely centering around neutral tones for SS20, while gold, purple, orange, pink, mint green, and blue hues are paired with beige, off-white, olive, brown, and black shades to inject color into the collection. Hints of a houndstooth checked pattern and military essence then add noteworthy detail to the garments.
Premium materialization is a clear focal point for Bed J.W. Ford SS20, with Indian embroidery cotton and ozone bleached silk taking center stage alongside silk, velvet, smooth wool, and elegant satin. Per usual, Yamagishi keys in on how his clothing will appear on people as they walk the streets, meticulously balancing formal and casual, masculine and feminine, delicate and rough.