Welcome to the battle of fashion's favorite nepotism dolls: Bella Hadid versus Kendall Jenner.
When the ingenues of reality TV aren't opening shows for Givenchy and Jacquemus (or working as the creative director of FWRD), they're influencing the masses with their fervently tracked wardrobes, which have spawned divisive trends including 2018's taste for tiny sunglasses and last year's embrace of the sweater vest.
Earlier this week, Hadid was photographed in London wearing a very British combination: a tracksuit, appropriately emblazoned with "LONDON" across the chest.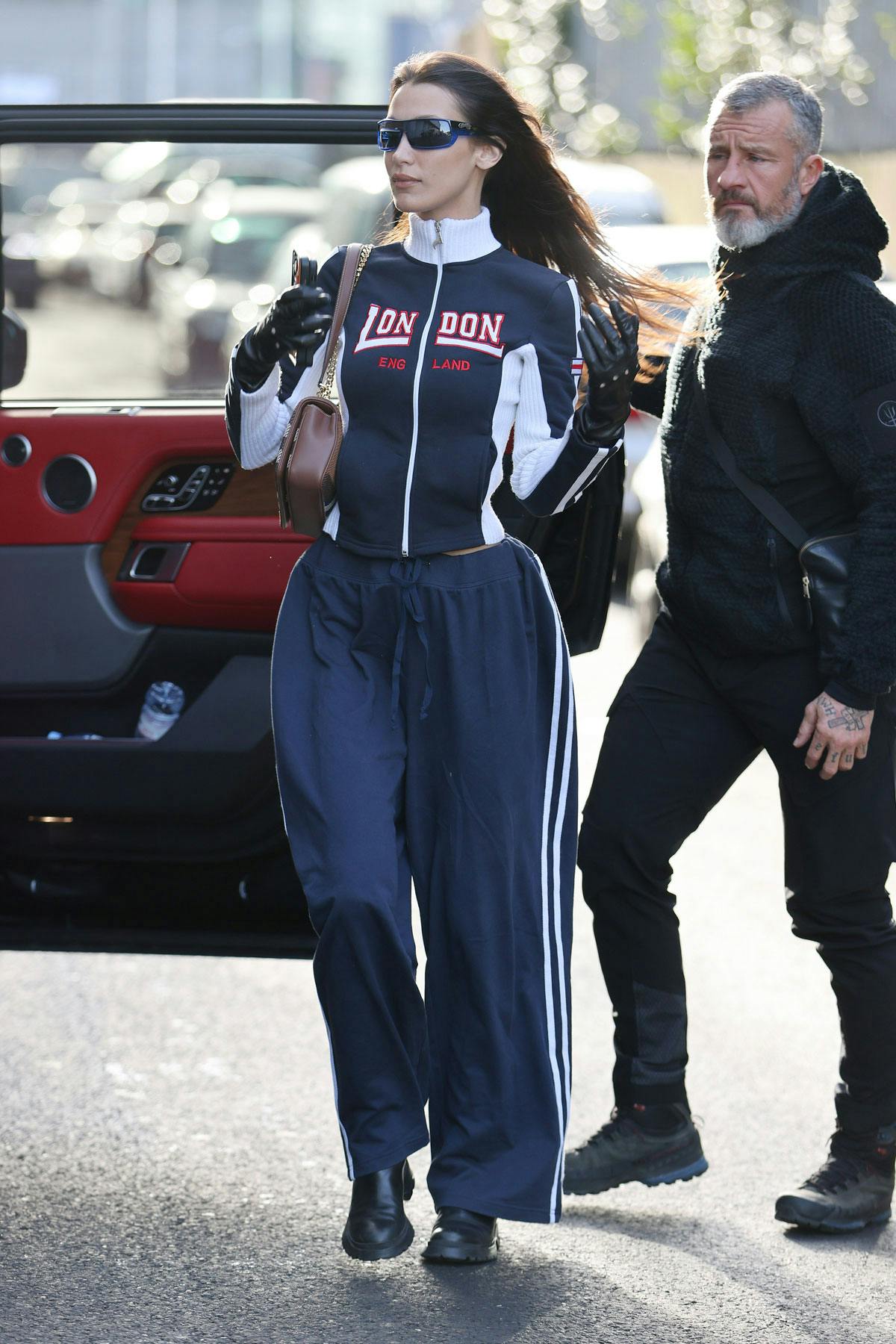 Thanks to its proportions and some strategic accessorizing, the outfit didn't miss — peep the gigantic pants, lug-soled boots, and leather motorcycle gloves.
Jenner, on the other hand, opted for an oversized blazer, worn over a crisp, equally big button-down. The model kept things streamlined on the bottom with a pair of straight-leg jeans and heeled boots.
The understated, business casual look gave shades of Carolyn Bessette-Kennedy, while Hadid's get-up channeled Gen Z Sporty Spice.
Similitude aside, the two 'fits raised the age-old question: Little Shirt Big Pants or Big Shirt Little Pants? A style conundrum that spawned an entire class of memes, the debate still rages on — oversized on top or oversized on bottom?
To be sure, both have their merits. Bella's big pants exude effortless confidence, while Kendall's big jacket is boardroom chic.
But, given Hadid's recent slew of style wins (the weird, bedazzled crochet hat! The cargo skirt! The furry earmuffs!), I have to hand it to her.
Bella Hadid: you're a winner, baby!