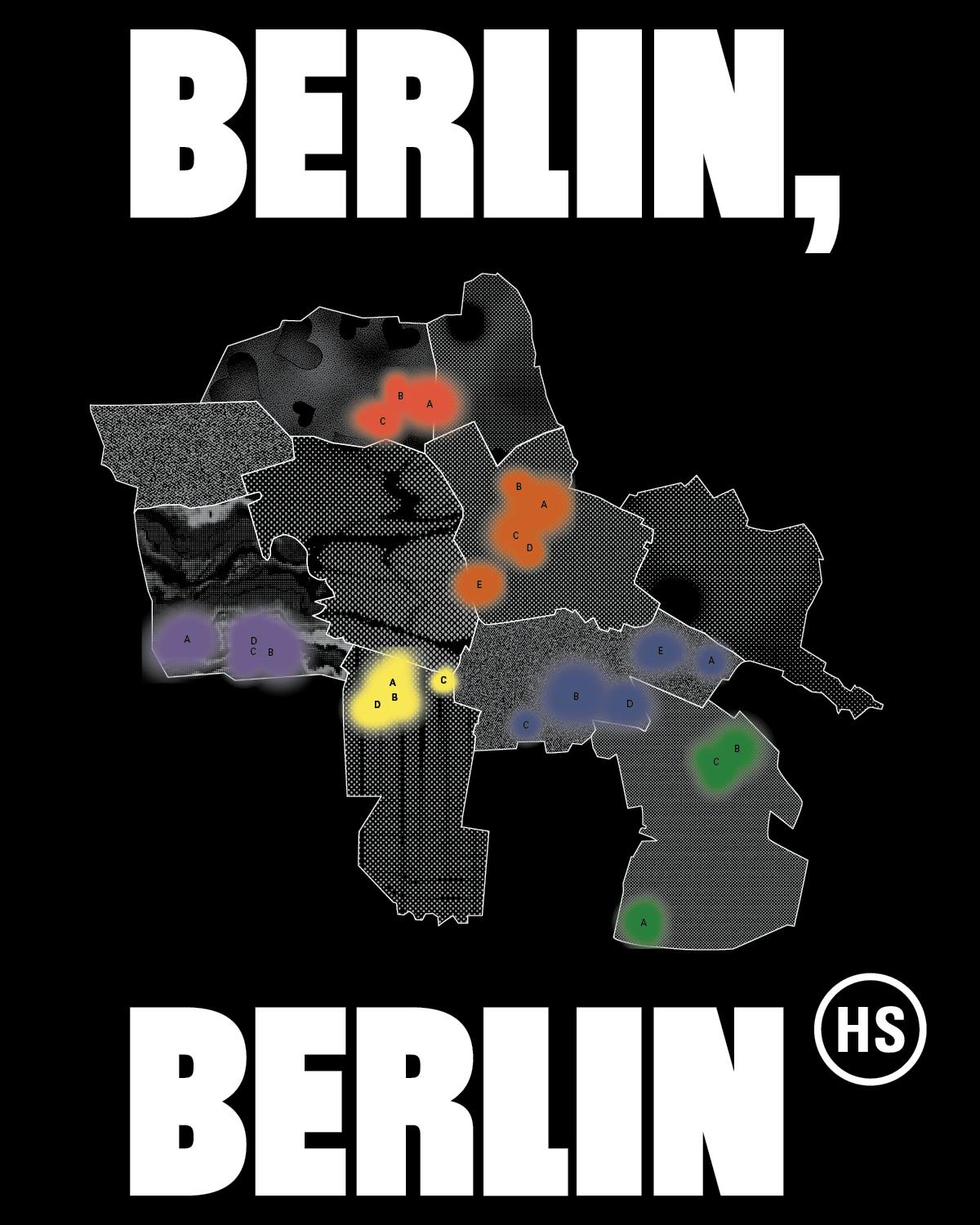 This piece appears as part of "BERLIN, BERLIN" — a weekend-long virtual celebration of the city. Head here to see the full series.
Without the usual oasis of packed clubs, smokey bars, or cozy restaurants to escape to, winter 2020/2021 is reaching a whole new level of bleakness in Berlin.
For locals, we can't even enjoy the tourist-free streets — normally a major upside of the colder months — since nearly everywhere worth going to has been closed for lockdown.
But, we don't have to spend our whole winter just counting down the days until restrictions are lifted. We can use this time to redefine our relationship to Berlin; to take stock in the sudden stillness and explore new corners of the city, to support local business, and to connect digitally with the creative scene.
We've gathered a round-up of things you can still do in Berlin (and no, we're not talking about illegal raves), despite the tight regulations of our current lockdown. Strap on your mask and call your one government-allotted friend and get out there (even if it's just figuratively, for now).
Note: Please always consult and comply with the latest lockdown rules. 
Kreuzberg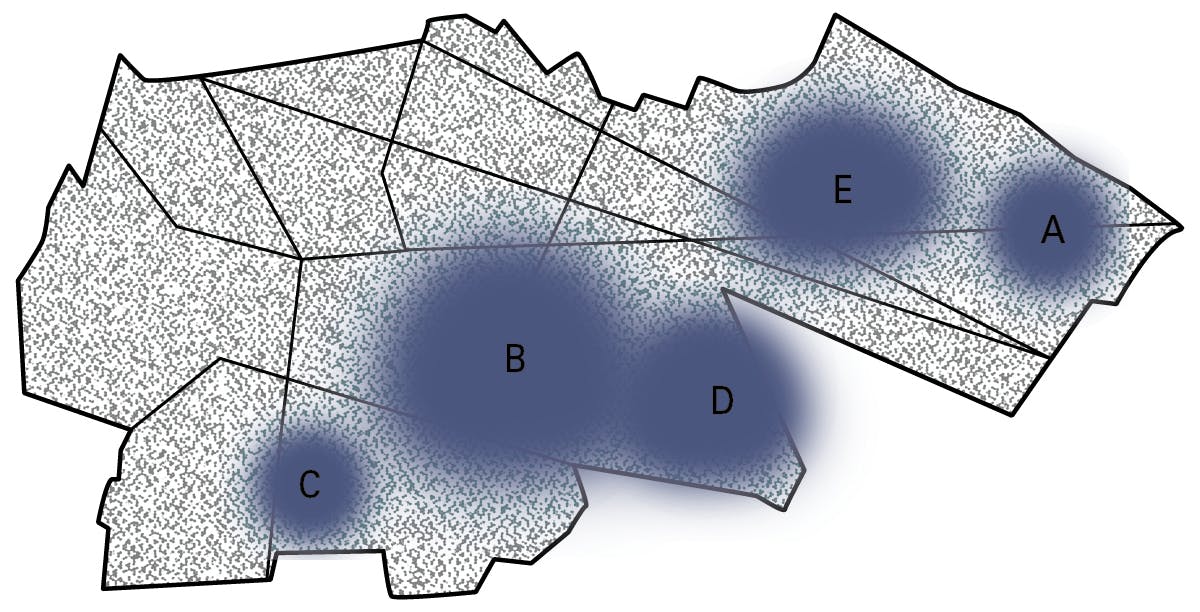 Kreuzberg without its nightlife feels like another world. With bars and clubs closed, de-stress from the dumpster-fire-state of the world with a CBD delivery from Tom Hemps (A). Then, put in an order for some Kaya Baos and Laksa from Malaysian/Singaporean pop-up Ma-Makan (B), to eat your sorrows away.
If lockdown has depleted your pile of books, head to Another Country (C). Entering the cramped and messy bookstore at Riemannstraße 7 is like stepping into a bibliophile's dreamworld, with just about every square inch stacked with new or used books. They also have a unique lending system in place: pay full price for a book now, then return it later for a full refund, minus €1.50. Since bookstores aren't subject to lockdown closures, there's never been a better time to check it out — masked, of course.
Stop by antep baklava Sengüloğlu (D) on Kottbusser Damm for a sugar fix. Enjoy a sweet, flaky baklava on the go, or take home a kilogram of assorted cookies to make you the most popular person in your apartment share. Then, if you want to treat yourself even more, grab a Toki coffee on your way to picking up your online order from Kreuzberg's Voo Store (E) — discounted Prada will make lockdown better, right?
Mitte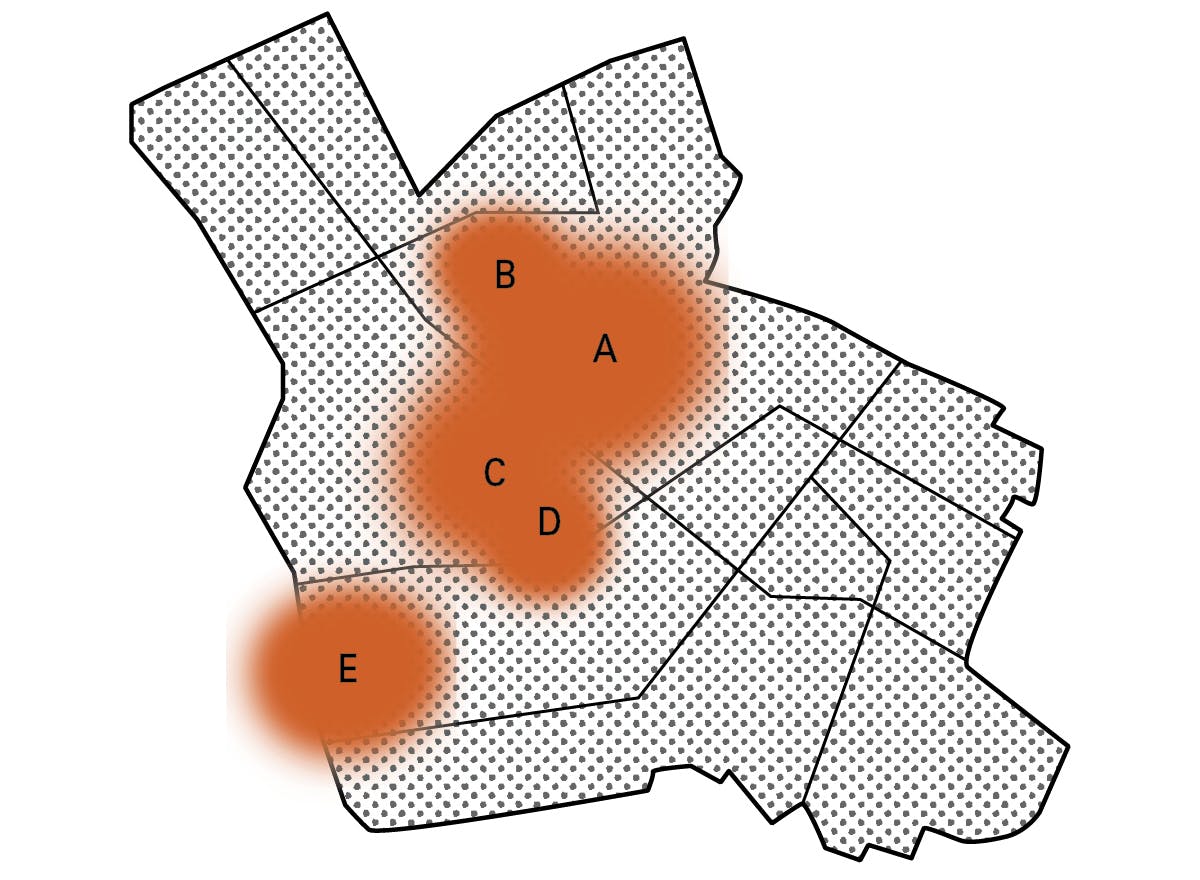 Online shopping can feel a little disconnected sometimes — you might be ordering from a local store, but the shopping experience feels the same, no matter where you shop. Thankfully, Berlin staple Civilist (A) is still doing pickups, so you can browse in safety online and then head towards Rosenthaler Platz to get your package and almost feel like things are normal. While you're there, check out the local skate spot at Pappelplatz (B) before picking up the freshest Syrian food in the borough at Yarok (C) — just make sure to arrange your order via WhatsApp first.
Mitte's museums may be closed, but that doesn't mean you can't get your dose of culture. The courtyard of KW Institute (D) is home to a haunting sound installation by Susan Philipsz, dedicated to Rosa Luxemburg and Karl Liebknecht. To continue the historical theme, walk down towards Tiergarten and visit the Memorial to Homosexuals Persecuted Under Nazism (E). The name and what it represents are disturbing to say the least, but the monument itself is surprisingly touching. The unassuming gray box across from the Jewish Memorial doesn't look like much from the outside, until you peek through a small window to glimpse a vintage filmstrip of gay couples — some smiling, some just proudly existing — that plays in loop, 24/7.
Charlottenburg
As it turns out, shopping on Ku'damm and scoping out art at Amerika Haus aren't actually deemed "essential." But while classic spots like Paris Bar remain closed, the neighborhood still has a lot to offer.
Bundle up and take a walk around Lietzenseepark (A), a quiet, natural oasis nestled between Kantstraße, Bismarckstraße, and the Autobahn (I know, that sounds insane, but trust me — it's much more peaceful than you'd expect).
Finally, warm up with a drink from Coffee Drink Your Monkey (B), the bright coffee shop at Savignyplatz, or pick a sweet treat from Kuchenladen (C) next door.
Or, if you're in the mood for something more substantial, head towards Good Friends (D) on Kantstraße — while you'll never recreate the restaurant experience, picking up some Peking duck for one is about as luxurious as takeout can get.
Wedding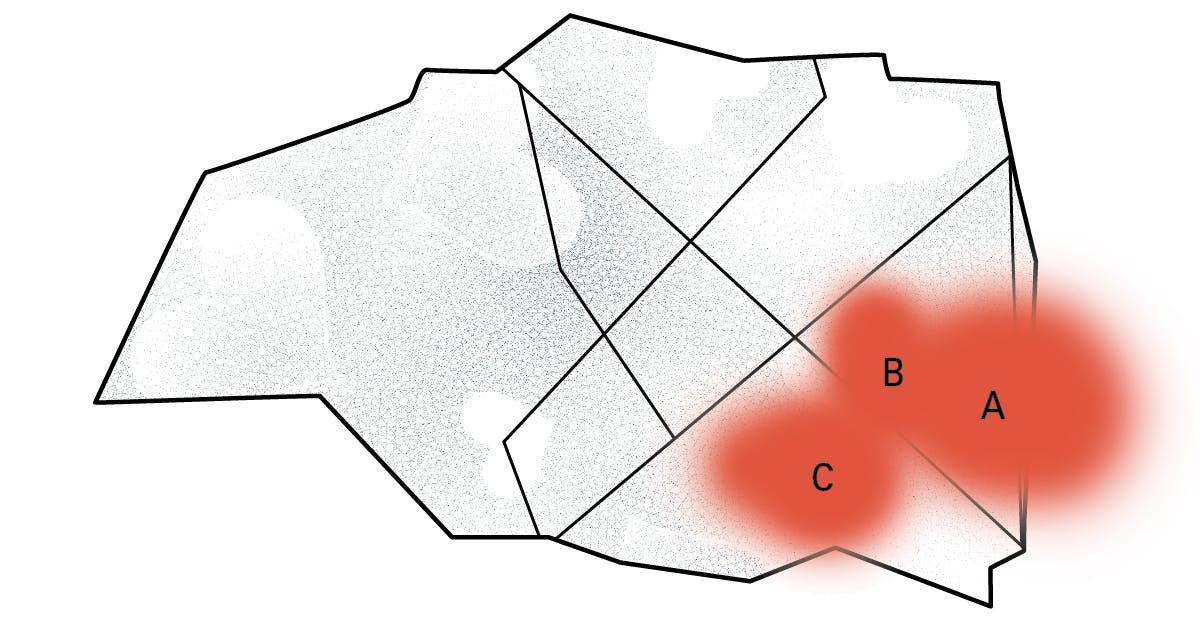 You've been to Klunkerkranich, and climbed the mountain at Viktoria Park. But as far as aerial views of Berlin go, you haven't seen them all until you can cross Flak Tower III (A) off your list. Unassuming and underrated — kind of like Wedding itself — Flak Tower stands just above the Rose Garden at Volkspark Humboldthain. One of many such towers commissioned by Hitler in 1940 as an Anti-Air Raid Defense, Flak Tower III was deemed too dangerous to tear down after the war. At its base, you can often find people enjoying a game of chess or a beer in the warmer months, but at the top, you can get arguably the best view of North Berlin the city has to offer.
Tired from all the walking? Fuel up with a to-go order from Dan Thai (B). This little spot on Reinickendorfer Straße has only ever had one table, so things haven't changed much here during Covid. Place your order to-go and be prepared for some of the most satisfying Thai food outside of Thai Park. Or, try Chibee Korean Chicken & Beer (C). They've got chicken wings and chicken bits (nuggets, essentially) that'll put Kreuzberg's Angry Chicken to shame.
Neukölln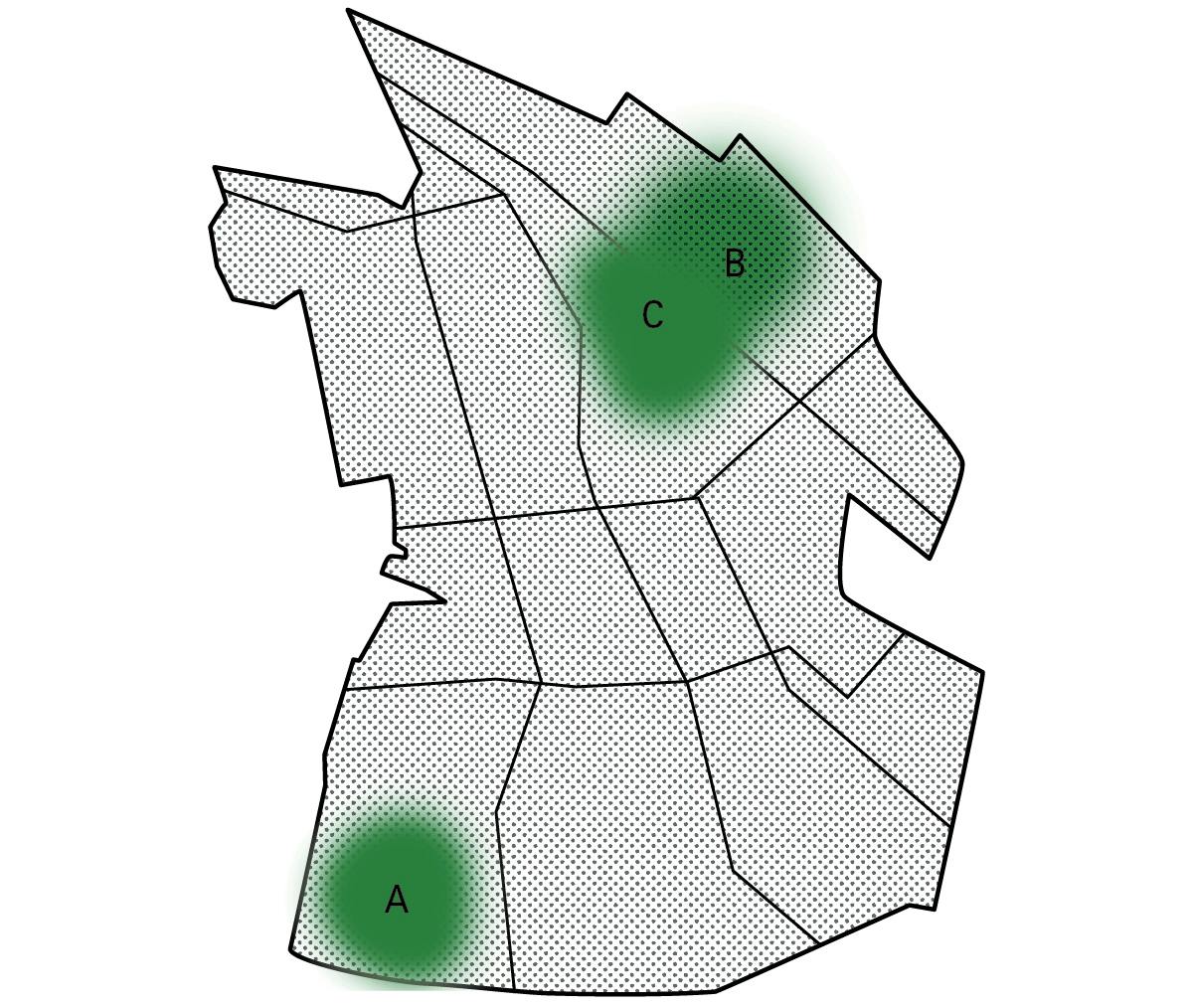 While a lot of Berlin newcomers think Neukölln vanishes south of the A100 Autobahn, locals know it actually extends much further — almost all the way to Schönefeld. If you haven't been to this tranquil, residential area, why not start with a visit to Britzer Garden (A)? Unlike most (free of charge) Berlin parks, it will cost you €3 to get in, but once you're there you'll understand why. Inside, you'll find over 90 hectares of lawns, lakes, and gardens that are so well-kept, you'll feel miles away from the city's grimy streets.
If you prefer to stay within the Ring, browse through the selection of carefully curated secondhand treasures at Loppi's Vintage (B) Instagram, then DM them to arrange an in-store pickup. Then, to celebrate your vintage grails, order dinner at La Bolognina (C), a tiny, authentic Italian pasta paradise on Donaustraße. They only take pre-orders, so it requires some forward-planning, but as long as you tack on an order of their Tortelloni Burrata e Truffel, it'll be worth the wait.
Schöneberg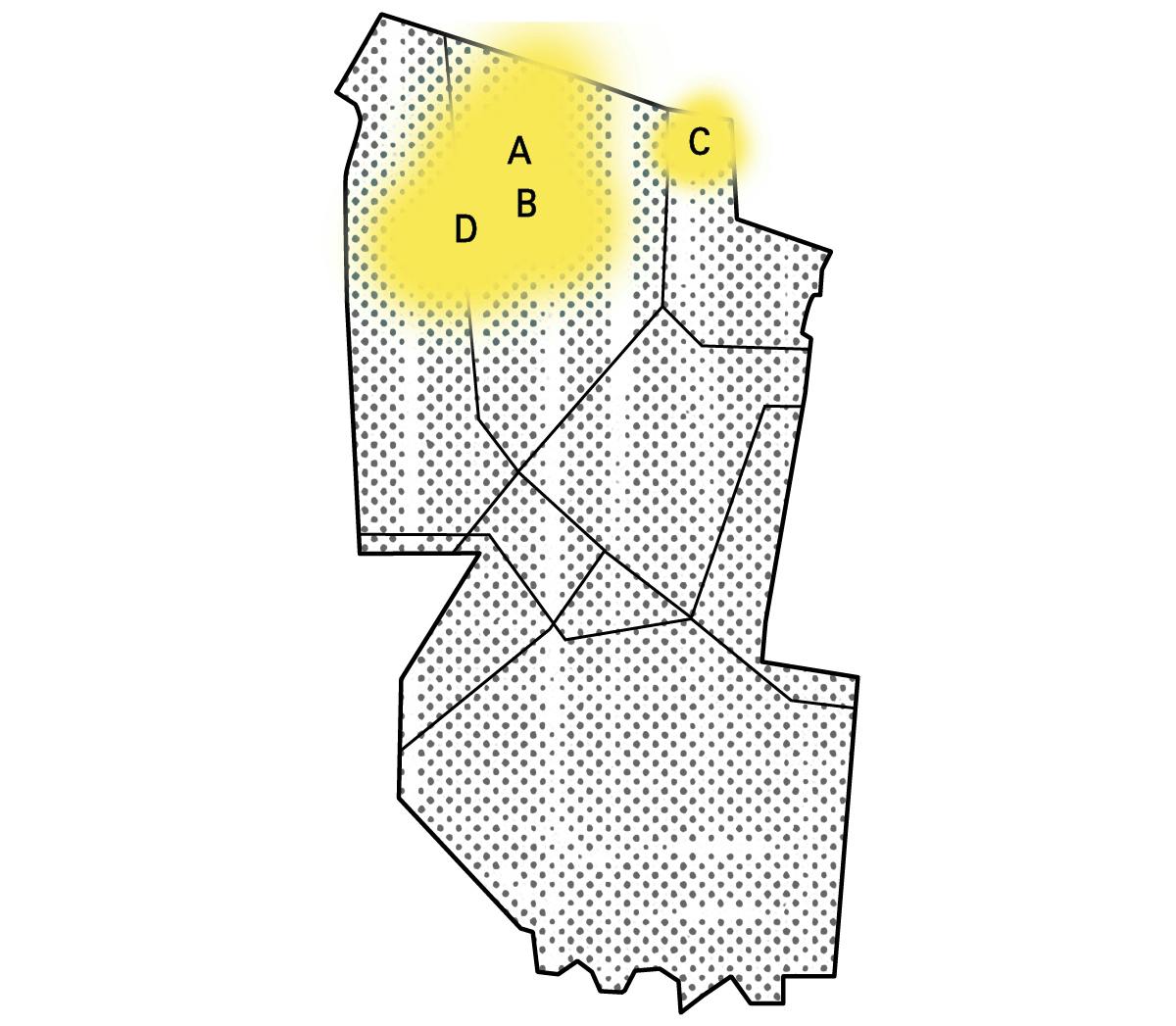 Go on a tour of Berlin's best street art, thanks to Urban Nation (A) on Bülowstraße, Europe's first museum dedicated to contemporary street art. While the museum is closed, they've put together an interactive map of the must-visit spots all across Berlin.
Around the corner on Maaßenstraße, you'll find Boyz-R-Us (B), a beloved boutique for men's clothing and accessories in the heart of Berlin's historic gay district. They're on winter vacation now, but bookmark them for a future visit, post-lockdown — it's exactly the type of Schöneberg treasure that can't be allowed to go out of business.
Also adjusting to lockdown rules is BRLO (C), the craft brewery under the train tracks at Gleisdreick. While crowding into a bar is out of the question, they've opened their very own BRLO Späti (store)  Friday through Sunday, so you can get your favorite IPAs to go.
Finally, round off your time in Schöneberg with one of the best Wiener Schnitzel in Berlin, available from Sissi (D). While the takeaway experience lacks the cozy atmosphere of dining in, that's all the more reason to show your support and keep this gem alive until we can put lockdown behind us, once and for all.
Online events
If you're completely quarantined, stuck in another part of the world, or just prefer to play it safe by staying inside, there are still plenty of events for you to join in Berlin online. While sitting front row at a fashion show might have seemed like an impossible dream before Covid, now, you can bring the fashion show right into your home. Berlin Fashion Week, which runs from January 18 to 24, offers plenty of shows, performances, exhibitions, and even after parties online through their website. Simply pick out the events that look most appealing to you, register, and don't forget to tune in!
While we dream of the days of getting a guided tour of the inimitable Boros Bunker, a former Nazi bunker turned contemporary art collection featuring works from Wolfgang Tillmans, Ai Weiwei, and Katja Novitskova, the museum is currently closed. However, Boros Collection has been hosting a monthly series on Instagram, SMALL TALKS,  with artists giving us an insight into their work.
CTM Festival started as an electronic music celebration in 1999, but has since exploded into an all-encompassing music and culture event. This year, the event is solely online. See livestream performances from both popular and up-and-coming musicians and producers, and attend a number of different talks and lectures, ranging from meditative, immersive experiences like the one led by Ava Ansari, or lectures and discussions on socially relevant themes, like "Cartographies of Care" from Edna Bonhomme, which discusses how community caring is at the center of Black, queer, and feminist traditions. All events are free to attend, although you do have the option of picking up a solidarity pass in order to offer some financial support to the festival and its artists.