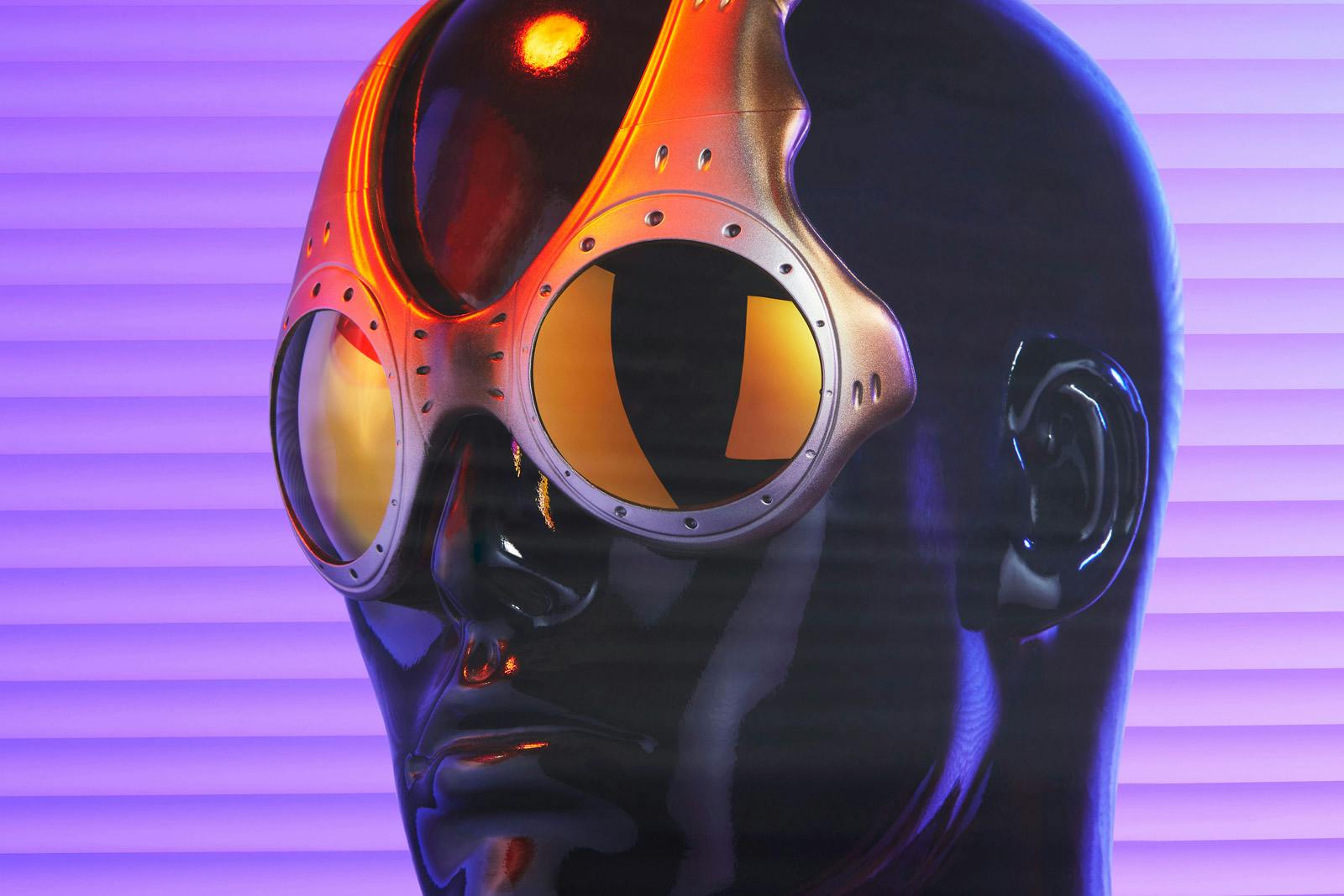 Highsnobiety / Jason Pietra
In this feature from the new issue of HIGHStyle, we eyed up the world of incredibly active sunnies to find the most polarizing pairs.
The first sunglasses in history can be traced to 12th-century China. They were simple metal frames fitted with pieces of smoked quartz — not exactly high-viz. Fast forward about 1,000 years and not so much has changed. For a specific segment of shades, however, it's a brave new world.
Sports specs from brands that outfit skiers, cyclists, and biathletes alike definitely keep out the rays, but that's about all they have in common with their non-athletic cousins. Futuristic materials, specialized treatments, and innovative, sports-specific shapes make these glasses high-tech. With our eyes trained on the return of spring weather, we took our favorite active glasses out for a test.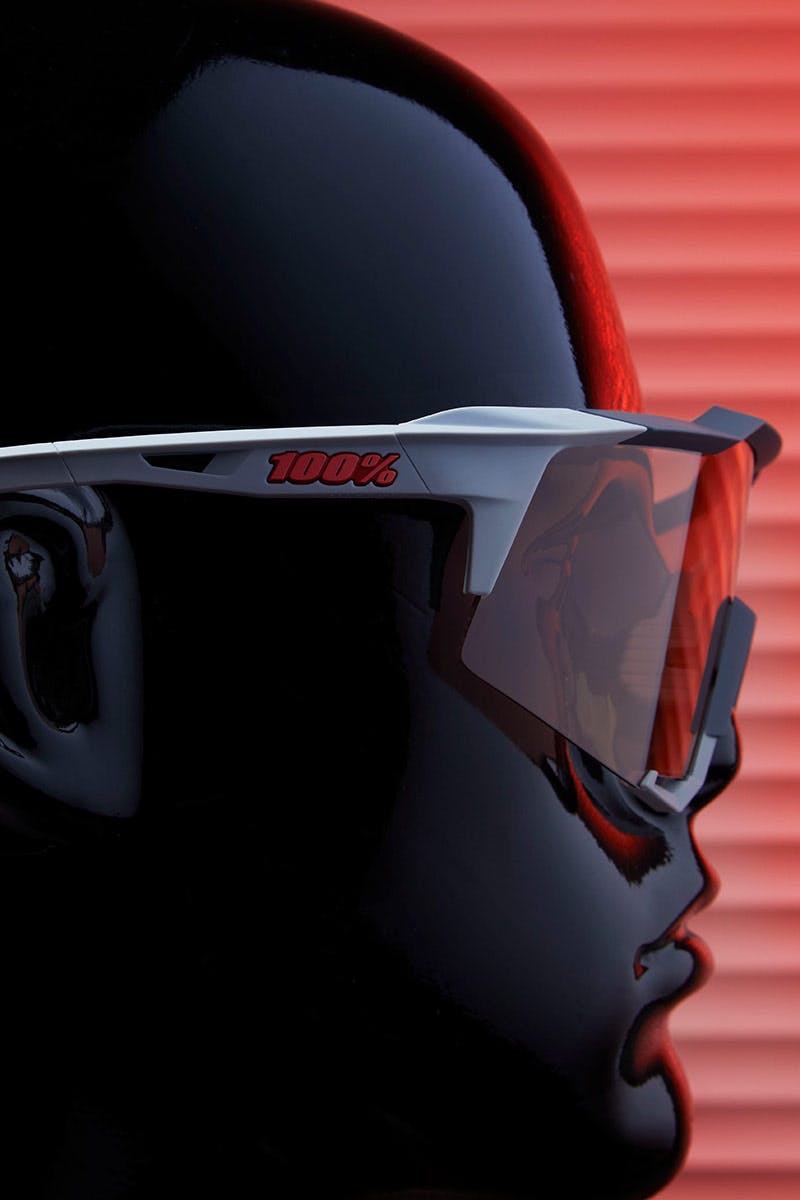 100% Speedcraft
In action sports, to "full send" is to commit without caution. Eyewear brand 100% is a big name in the motocross scene because it makes glasses for doing just that: giving it your all. These SPEEDCRAFT glasses in Stone/Coral are from the brand's road cycling line, but the technology made for going fast on bikes translates, well, 100%. Highlights here include the 360° field of view, everything-resistant lens coating, and super-ventilating "air scoops." These are your humble reviewer's bike specs of choice.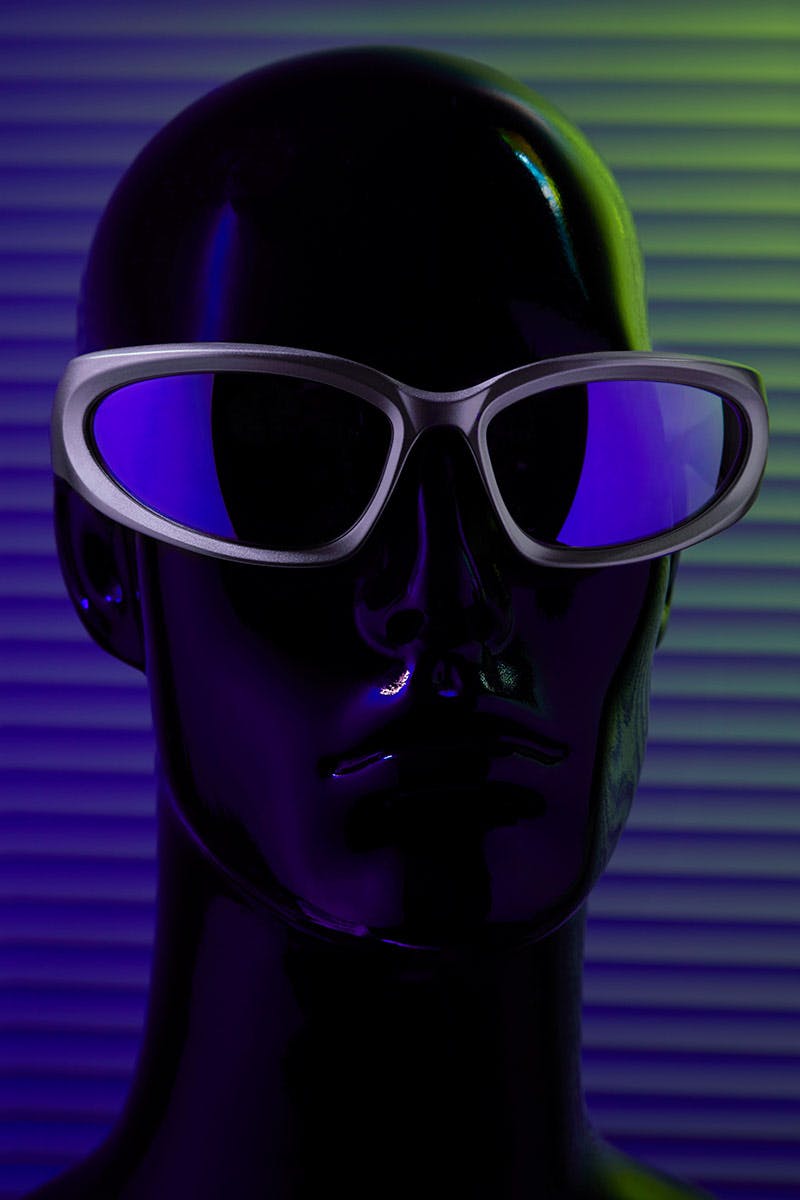 Balenciaga Swift Oval 0157
The fashion of function dominated '90s eyewear. Whether it was Jordan holding up a trophy or Brad upholding Rule #1 (don't talk about it), wraparound shades coiled themselves into pre-Y2K culture. Balenciaga — a student of all things Web 1.0 — has twisted this iconic silhouette into a luxury sunglass. We dig the unabashed geometry of it all. Performance design often lands in a gaudy place. Why not bring gaudy to a higher practice and go for baroque?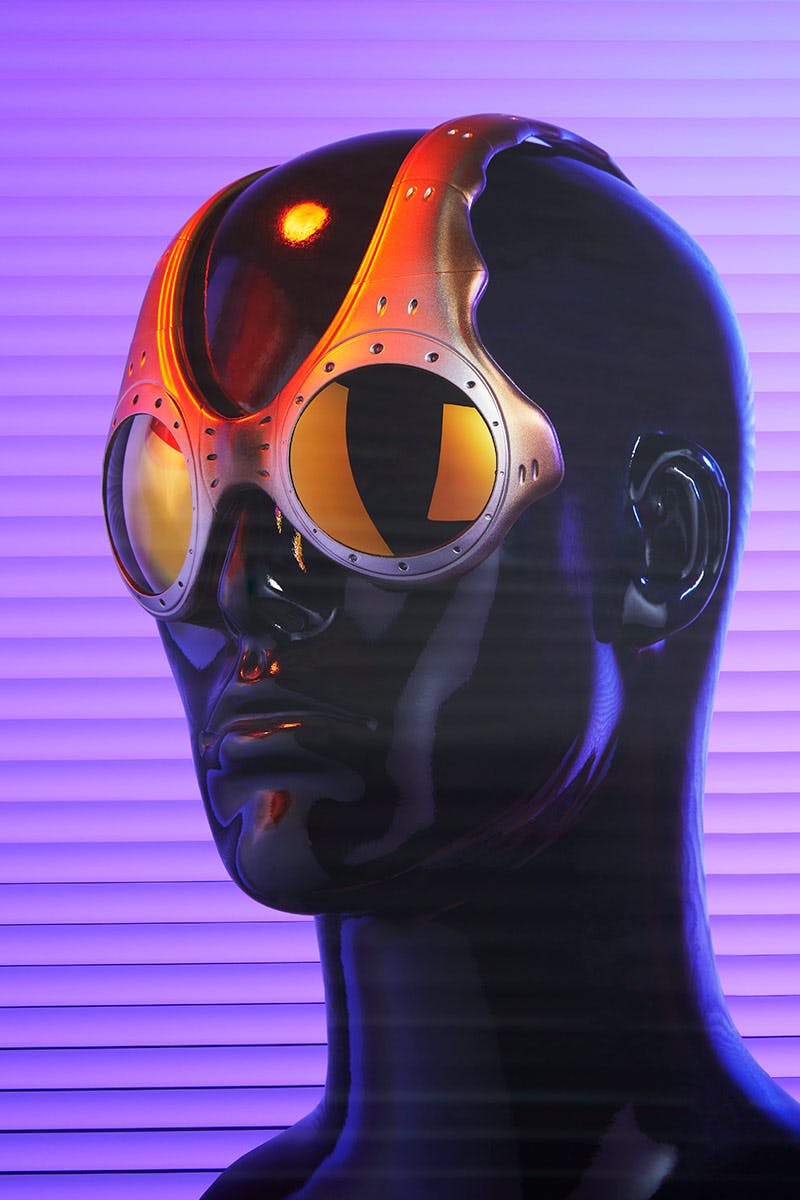 Oakley OVERTHETOP
The O.G. of optics is the big "O" itself. Oakley revolutionized the world of performance sunnies with 1989's M Frame, a lightweight sports silhouette embraced by athletes like Lance Armstrong. However, it's these OVERTHETOP glasses that defined the brand's (almost too) pioneering aesthetic. Famously worn by Trinidadian sprinter Ato Boldon at the 2000 Sydney Olympics, Oakley's intent with these glasses was to rethink the very nature of eyewear. Twenty years — and a Spy Kids 3 cameo — later, the brand retro'd the iconic shape. Price tag? An oh-so-Olympic $2,000.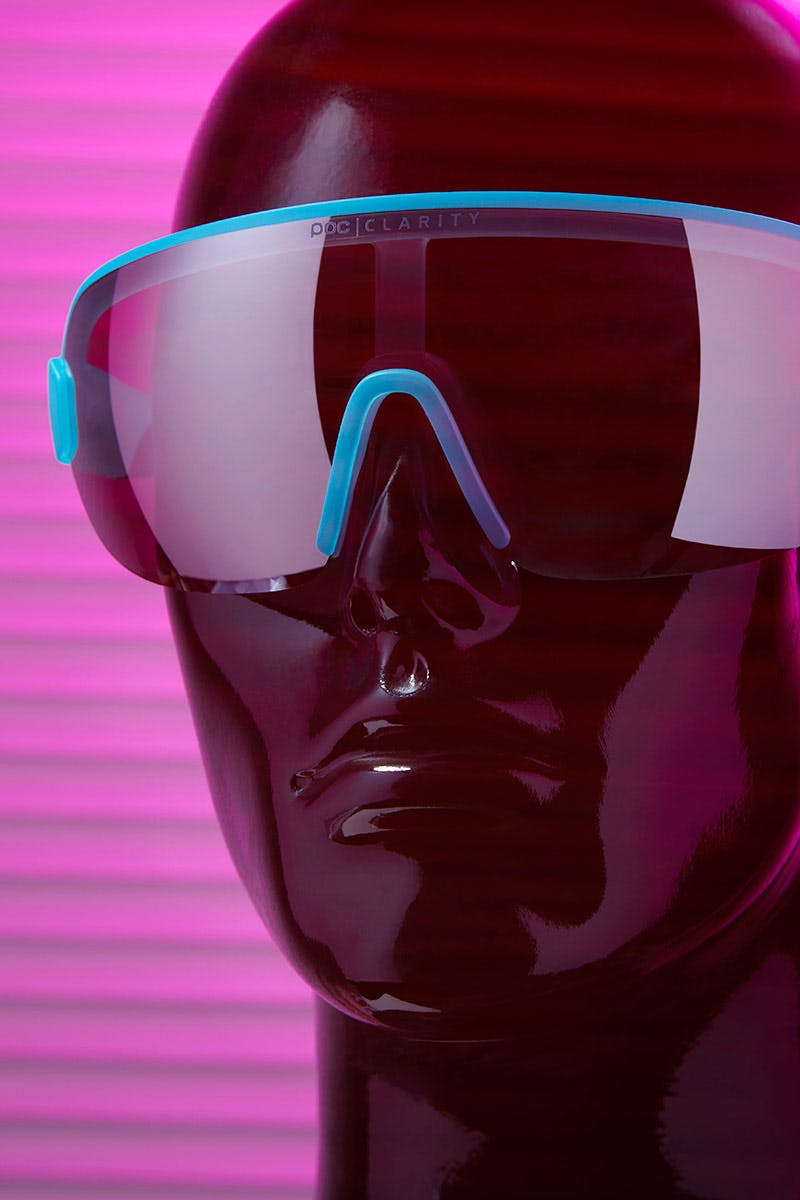 POC Aspire Clarity
Sweden's POC is a leading maker of on-snow protective gear. Tragic irony on their name aside, many extreme athletes trust their life and limb to its optics because they just work. These Aspire shades come with interchangeable crystal-clear Carl Zeiss lenses, letting athletes customize their pair depending on the need. They also accidentally look like a '70s face shield. Want to look like the receptionist in a Jacques Tati movie as you cruise on your bike? Aspire to these.

(Available at 2 Merchants)
(Available at 2 Merchants)
Vuarnet Glacier
"It's your view that counts!" So claims a vintage Vuarnet ad. In the '70s, the brand introduced the Glacier, a leather-bound snow optic made specifically for mountaineers. Since then, thousands of climbers and skiers alike have embraced these distinctive hooded goggles as their choice of alpine optics. Even Bond wore a pair. Our view? We loved the Glaciers for their lifestyle crossover: Remove all the doodads, and they're super-premium aviators with performance tech baked in. But just to clarify, don't remove the doodads. They're part of the charm.
More editor-approved active glasses.
Want to keep browsing? Head to the Highsnobiety Shop for more products that we love. Highsnobiety has affiliate marketing partnerships, which means we may receive a commission from your purchase.