As pop culture continues to place more value on audio books and e-readers, good old books are becoming increasingly important, especially the artistic and cultural variety. Just as one may purchase concert merch at the Travis Scott show, it's equally important to buy the latest monograph from Yayoi Kusama after having a wild experience at her latest exhibition. Think of it as a cultural souvenir, but this kind won't get messed up in the washing machine. Invest in a decent bookshelf and keep the collection growing.
When it comes to galleries, New York City is steeped in art history and remains the cultural thought leader for the global gallery scene. Establishments like MoMA, The MET, and The Whittney are incredibly important to visit, but we prefer to hit the gallery circuit to find up-and-coming artists and the latest work from our blue-chip favorites.
Bookstores
This is the mecca of art books and a haven for anyone looking for unique, well-printed matter. Give yourself a couple of hours in here; while quite organized, it's easy to get overwhelmed by the sheer volume of obscure ephemera.
If you're in the business of collecting artist monographs, Mast Books is your new home. Looking for that rare Wolfgang Tillmans hardcover? It has it. Need the newest book by Jonas Wood? Yup. The shop's intimate feel gives off the vibe of your eclectic friend's personal collection rather than a traditional bookstore. Fun fact: Highsnobiety launched Short For Magazine Issue 004 with Coco Capitán here.
Neatly nestled in a corner on the second floor of Dover Street Market, New York, Idea Books is where the fashion aficionado discovers books. Shop new releases like Kanye, Juergen & Kim alongside a healthy collection of hard-to-find books on photography, furniture, fashion, and more. This is the Comme des Garçons of bookshops: everything is beautiful and expensive.
After a day of shopping in SoHo, McNally Jackson is the perfect spot to chill out, grab a cup of coffee, and browse contemporary printed material. Sure, there is the traditional bestseller table, but this is one of the best spots in the city to find specialty magazines spanning fashion, culture, food, and more. Bonus: head around the corner to find its sister store, Goods for the Study.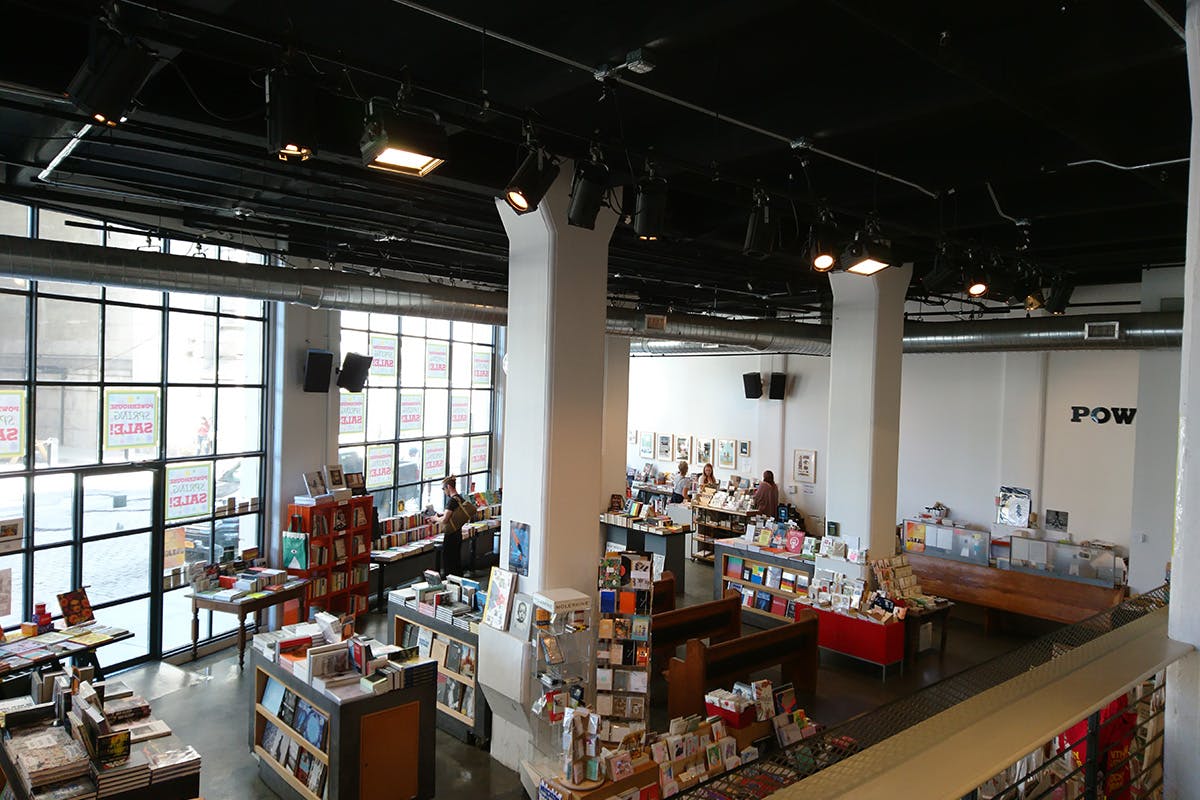 powerHouse Books is a publisher that focuses on photography and art books. Go for works by photographers Jack Pierson and Danny Lyon, among others; stay to take in the waterfront in DUMBO, Brooklyn.
Galleries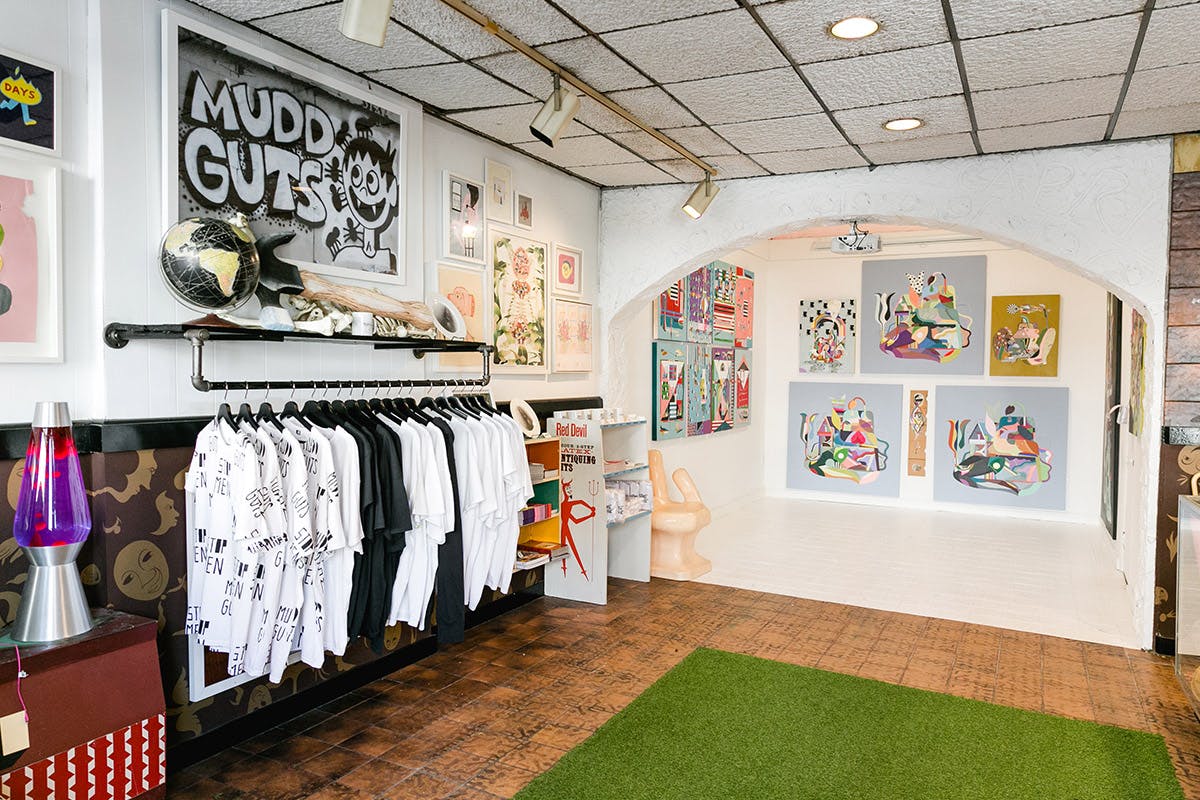 Mudguts is not your typical art gallery. It's located on an unassuming street in East Williamsburg. Find rare graffiti zines alongside lofty paintings by Todd James.
One of the most prestigious galleries in the city. This is where to see big-name artists like Yayoi Kusama and Jeff Koons.
Founded in 1977, Mary Boone is a historic staple in the New York gallery scene having shown work by legendary artists like Jean-Michel Basquiat, Barbara Kruger, and David Salle. The gallery currently represents artists including Ai Weiwei and KAWS.
The Hole champions young contemporary artists like Jim Joe (the graffiti artist that did the Drake cover), FriendsWithYou, and KATSU. With new exhibitions every two weeks, there's always something new to check out.
It is the anti-gallery gallery. Sure, it sells works in the six-figure range, but CANADA has always maintained an artist-first punk-rock mentality.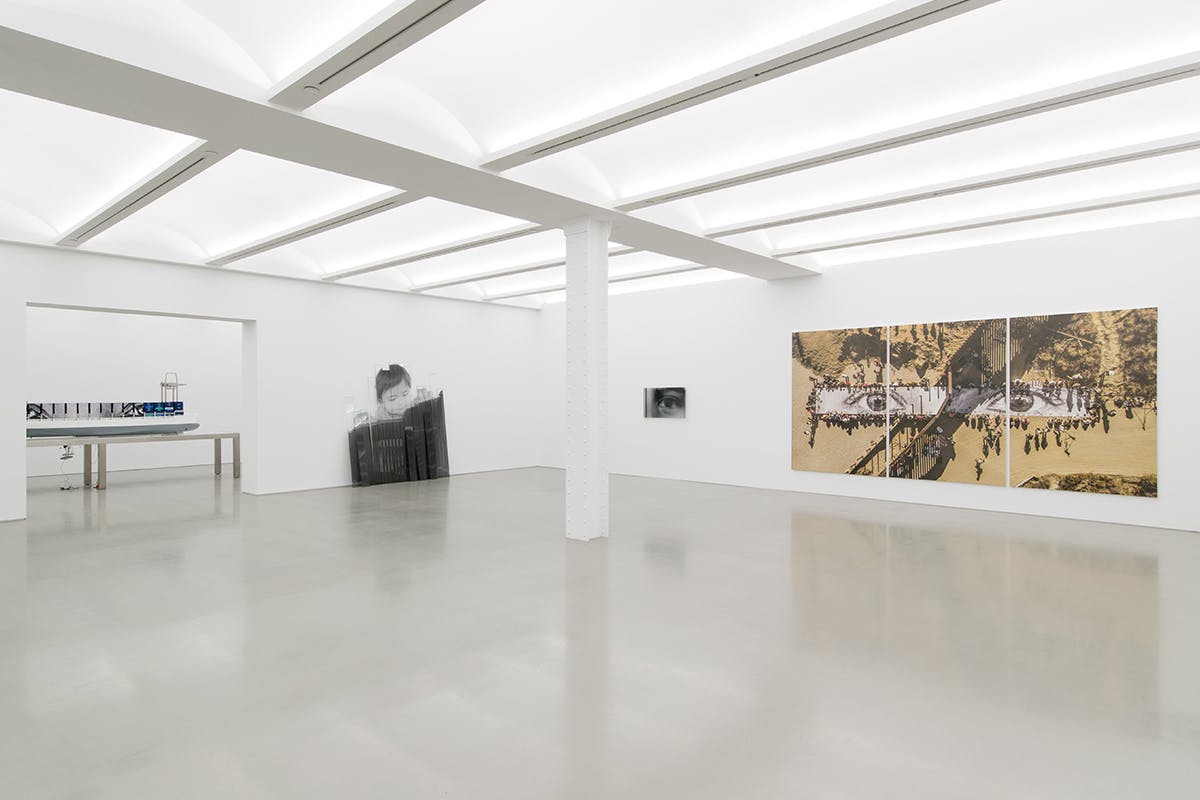 Perrotin may be the most on-brand gallery for the Highsnobiety reader housing much talked-about artists like Takashi Murakami, KAWS, and Daniel Arsham. The establishment recently moved from a lofty townhouse uptown to the Lower East Side. Make sure to check out the newly opened bookshop, too.
Lever House is a historic glass skyscraper with a public art space in its lobby. Art world greats like Tom Sachs, Jeff Koons, and Damien Hirst have graced its walls. Artist Reginald Sylvester II, featured in Highsnobiety Issue 17, recently had a solo exhibition here.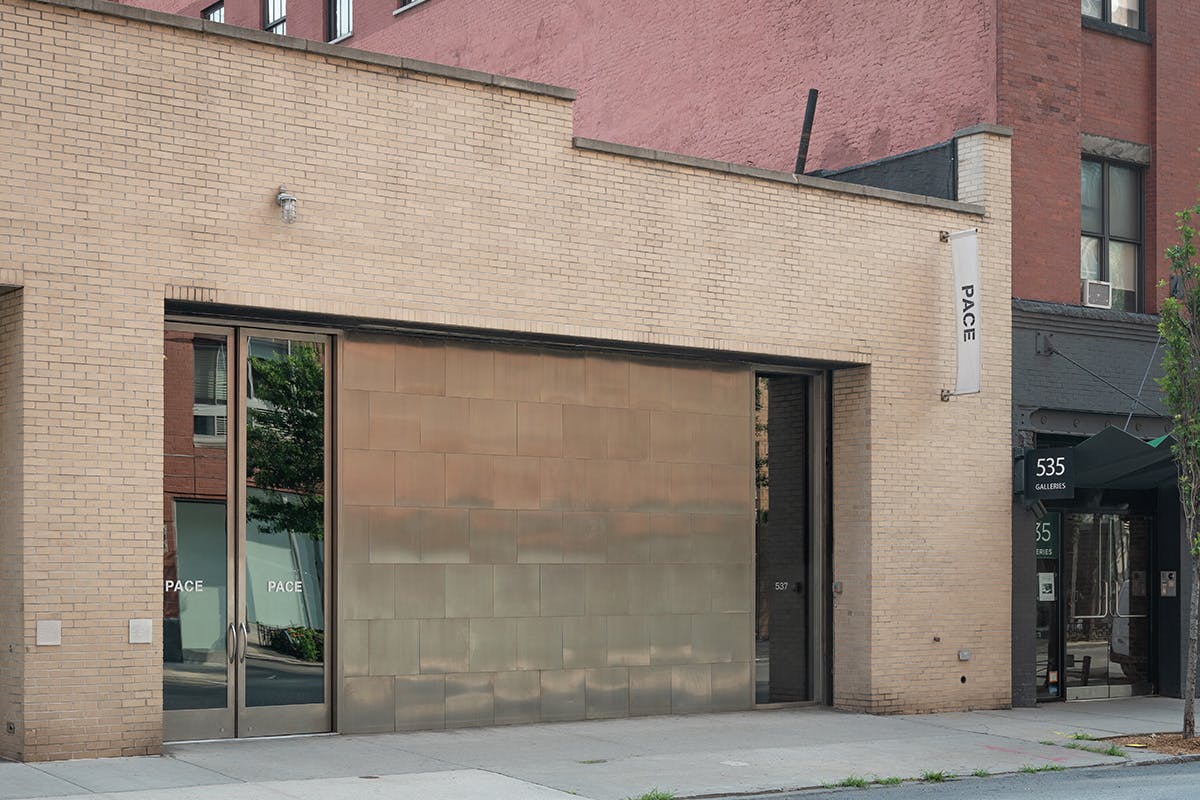 Pace Prints specializes in works on paper and limited-edition prints from some of your favorite artists like KAWS and Shepard Fairey. Head here if you're ready to start a serious art collection, but can't afford that $500,000 George Condo just yet. Editions are a great way to take a dip into the art world.
Peter Freeman boats an impressive collection from artists including Andy Warhol, Eva Hesse, and Bruce Nauman. Be sure to schedule in advance, as it's by appointment only.
Highsnobiety has partnered with American Express Platinum on a series of must-read city guides covering fashion and sneaker stores, music venues, art galleries, restaurants, and more. Click here to discover the very best Berlin, London, and New York City have to offer.