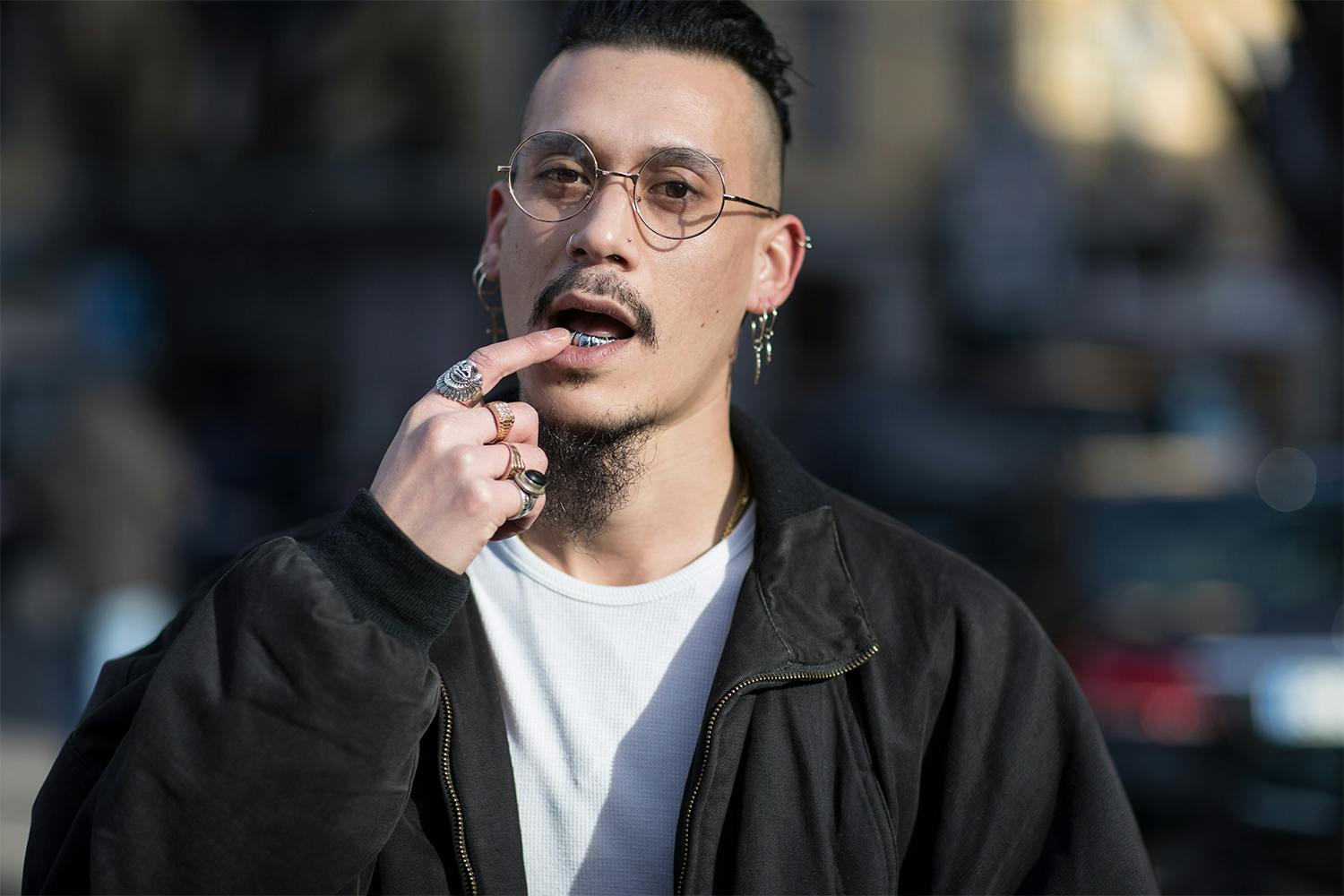 With vacation season coming to an end, it's time to think less about the tinted shades that'll turn heads at the beach and more about practical eyewear. For those who need them, glasses are the accessory that get the most visibility (geddit?) on a day-to-day basis, and with a new academic year upon us, now's the time to source the perfect pair.
Wire or acetate? Square or round? Big or small? Many questions come to mind when looking for the perfect specs, but with dope options coming in from both affordable and designer angles, not forgetting stylish optical boutiques such as Ace & Tate, you can be sure you won't have to settle for anything less than the best.
And while you'll likely have some predisposed hang-ups on what type of frame suits your face shape, the glasses in our selection are all neutral shapes and sizes for maximum versatility.
Take a closer look at all our favorite frames out their right now, and click through for a 20/20 cop.
Under $50
These super affordable frames are perfect for smartening up your steez on a shoestring, with prices starting at just $16. The wire offerings from ASOS DESIGN and retro faux reading glasses from UO both look the part and can be tailored to your optical needs at high street or boutique specialists.
Boutique
Glasses boutiques offer a more style-forward selection of frames than your standard test center, plus cost-effective services for fitting prescription lenses. Ace & Tate make quality acetate and metal frames designed in Amsterdam, with slick modern styles like the Teller and Finn available to try at home before you buy. Meanwhile, heritage eyewear brand Moscot stock all kinds of shapes; highlights being its Yente and Mangito frames.
Designer
For those who know that their eyewear will be getting a lot of exposure, spec flex is key. Just as with coats in winter, think of your glasses in terms of cost-per-wear and don't undervalue the benefit of making an investment. Some of our favorite designers have produced clear frames that'll have eyes squinting for a better look at their detailing. Using premium craftsmanship and materials, Prada, Thom Browne, Gucci, and OMAC lead the way.
To stay up to date with more Shopping content from Highsnobiety, follow @Highsnobietyshopping on Instagram and @Highsnobdrops on Twitter.
Our designated shopping section features products that we love and want to share with you. Highsnobiety has affiliate marketing partnerships, which means we may receive a commission from your purchase.