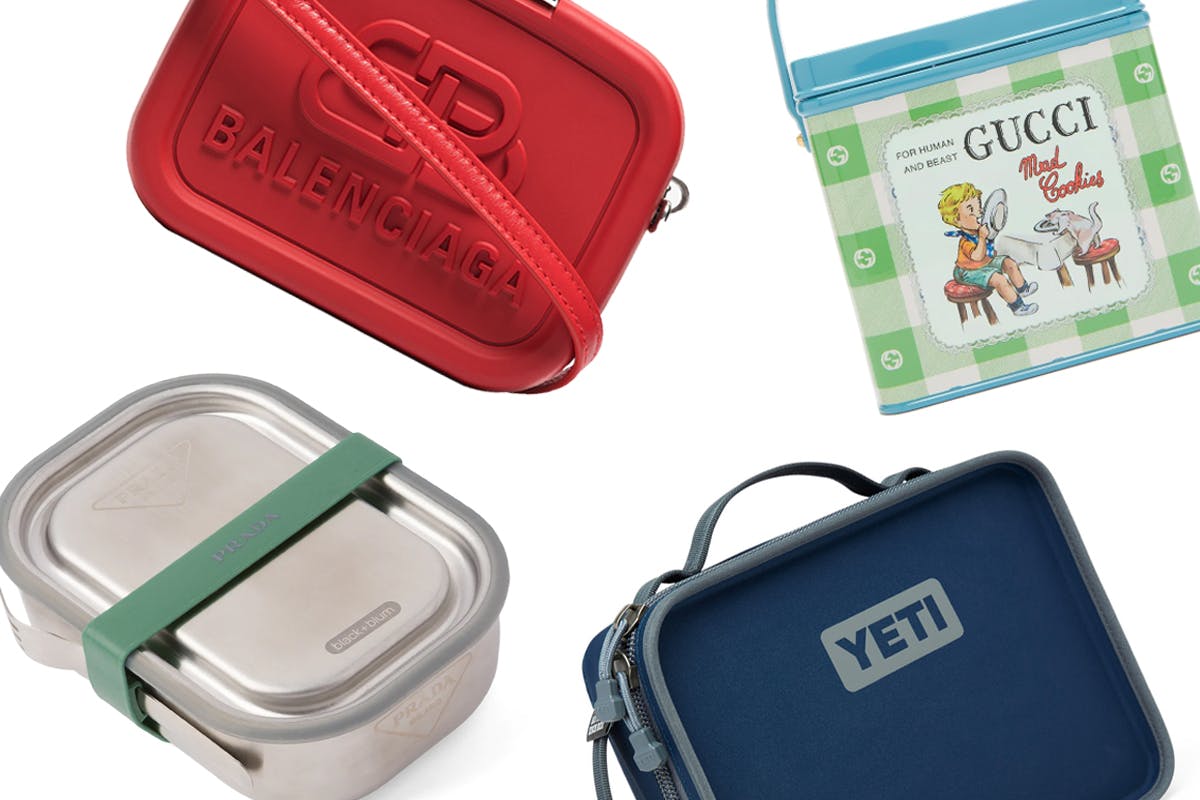 This year's Back to School season probably means a return to, well, actual school. After a forever of dressing decidedly off-site, making a stylish return to boarding bedrooms, lecture halls, or homecoming parades might take some revision. Here's a lesson from Highsnobiety.
French classicist François de La Rochefoucauld once said, "To eat is a necessity, but to eat intelligently is an art." More than 400 years have passed since the wise, old philosopher said that, but it's an ethos the desk salad masses of the creative industry have yet to get the memo on.
Lunch is a ritual that takes place tens of thousands of times in the average lifetime. Even so, the curse of the floppy to-go container lives on.
But, of course, life today slows down for no one. Whether you're lunching between university lectures or dining at the office desk, if your mobile meal can't be hot, it can at least be haute.
Really, the practice of eating on the go should be considered an art form in itself. Look to Japan and the orderly example of the bento box for guidance. There's beauty in perfecting the mundane.
There are plenty of brands adding weight to this case for pro lunch tools, too. The likes of Prada, Snow Peak, and Balenciaga are peddling luxury brown bag alternatives that are tasty as hell.
A Prada lunchbox can be yours for the sum of $150. Pricier than Tupperware? Sure. Worth it for an every-day-of-your-life essential? Absolutely.
Tuck into the best luxury lunchboxes on the internet right now.
Prada
Wipping out a stainless steel Prada meal house at your desk is the stuff of lunchbox legend. Complete with a fork and subtly-engraved logo, this box is understated enough as to not be too showy, while next-level haute enough to serve self-assurance on the fact that you know how to lunch.
Balenciaga
While Prada's near-logoless offering is all about undercover luxury, Balenciaga provides, as usual, at the complete other end of the spectrum. An ultra-red and undoubtedly Balenci lunchbox.
Gucci
Hey, we all need a little escapism, especially now that an IRL office season looms. This lunchbox by Gucci is a double helping of cuteness that'll turn your meal journey into a modern day fairytale. Like that fairytale, the price is totally far-fetched.
Ganni
Inspired by the bamboo bento boxes of Japan, this Ganni lunchbox brings stainless steel and the aforementioned forest fabric together in one mouth-watering meal tool. It's also an antidote Gucci's eye-watering price tag.
Alessi
My personal favorite on the list, this Alessi luncher is how we'll be eating meals and carrying them in 2031.
YETI
YETI makes monster cool boxes that are perfect for long days at the beach and even longer road trips. Luckily, the label also makes lunchboxes small enough to join you on the subway commute.
GIA Studios
A tote bag lunchbox? If that's not a meal tool perfect for peak summer, I don't know what is. The fact it's three-tiered means you can do every meal of the day on the go, too, if you want to.
Want to keep browsing? Head to the Highsnobiety Shop for more products that we love. Highsnobiety has affiliate marketing partnerships, which means we may receive a commission from your purchase.