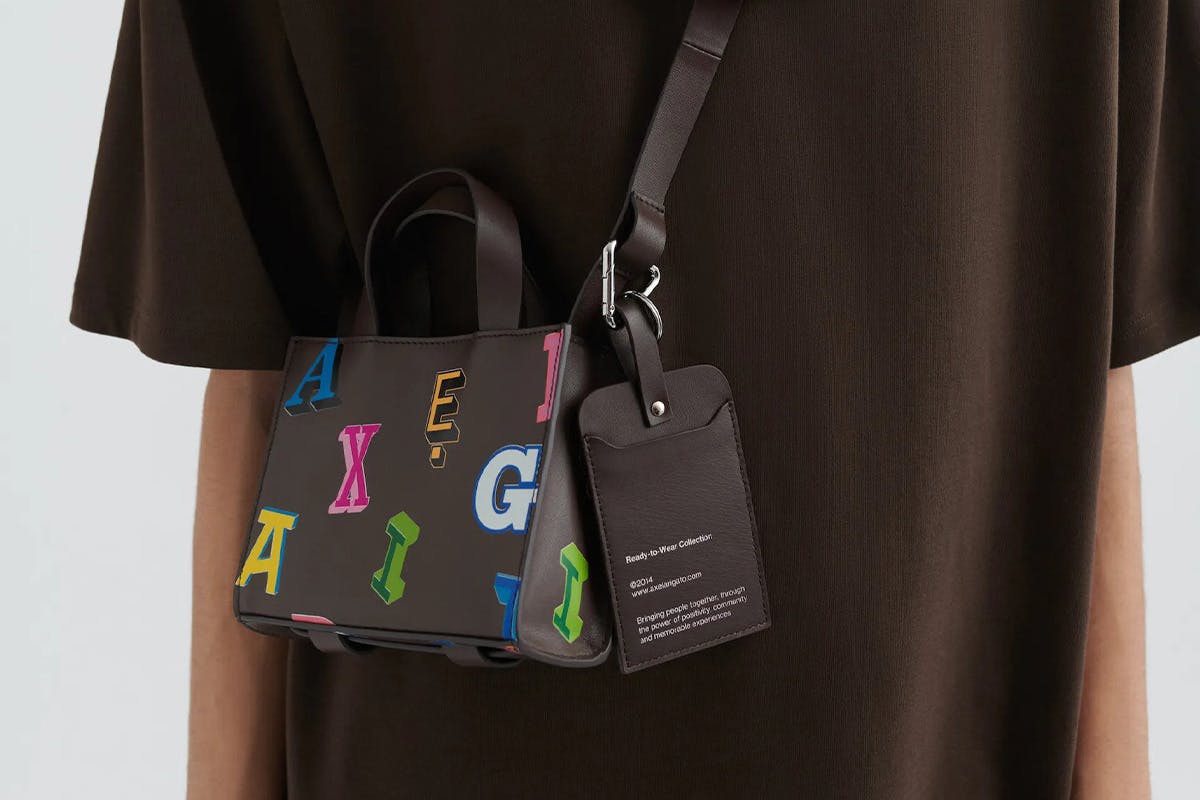 Nobody likes filling their pockets to the brim. For one, it's uncomfortable to have heavy pockets flapping around as you move; it's also not great for your clothes, changing the shape of them and often stretching them. The solution? Side bags.
Small side strap bags are an instant fix to the problem of pocket overpopulation. These accessories are small enough to be unimposing when it comes to styling, but big enough to fit your essentials and, if you get the right bag, add a touch of personality to your look while they're at it.
Highsnobiety product curators are all about form and function, and have scoured the net for the best side bags for men, accruing selections that range from luxury names like Balenciaga, 1017 ALYX 9SM, Palm Angels, and more. It's in that wide-ranging nature that you'll find the true power of the men's side bag: there's a style for everyone.
Shop the best side bags for men below.
Balenciaga Le Cagole Cross Body
If you haven't seen the latest Le Cagole on your IG feed, you must have been living under a rock. Balenciaga's new crossbody version of the fan-favorite bag makes it more versatile than ever before.
Marsèll Mini Sacco Piccolo Bag
Tiny bags arrived in the fashion spectrum a while ago, and they've since secured their spot in the modern rotation. Marsèll drops a hot-orange one with an adjustable and detachable strap for when you're heading straight from dinner to the disco.
1017 ALYX 9SM Leather Tote Bag
At this point, tote bags are an undeniable staple. 1017 ALYX 9SM mixes the tote bag's simplicity with luxury. Very industrial-looking, clean, and matte black, this one is for all the minimalists out there.
Off-White™ Camouflage Messenger Bag
Off-White™ goes for a technical design for this camouflage number. Perfect for carrying around essentials, the detachable pouch at the top can work as your cardholder too.
ARCS Cross Body Bag
There's no rival to a massive compartment. You can have all the pockets in the world, but a crossbody bag that caters to a chaotic lifestyle will always go the extra mile.
A-COLD-WALL* Nylon Messenger Bag
Practical is an understatement for nylon messenger bags. For those of us who fear scratching luxury leathers and suedes, stick to utilitarian builds like this one. Ready to tackle any weather condition, A-COLD-WALL* crafts the ideal size for everyday use.
Marni Blue Shoulder Bag
Normally, staples stick to a neutral palette, but Marni flips the script here. This blue accordion-shaped bag gives you enough room to shove all your essentials in and take on the day on a colorful note.
Casablanca Leather Messenger Bag
If you are a fan of the '70s revival that's still going on, Casablanca has got your back. Stop hesitating and add this one to your groovy collection!
Palm Angels Gym Bag
You don't have to be a gym rat to partake in the gym bag trend. Palm Angels shares some '90s vibes with this leather bag that's perfectly crafted either for sporty or fancier occasions.
Axel Arigato Cross Body Bag
Axel Arigato is best known for its retro sneaker gems, and its accessory game is exquisite too. The brand keeps it classy but also playful with this square-shaped leather staple.
Want to keep browsing? Head to the Highsnobiety Shop for more products that we love. Highsnobiety has affiliate marketing partnerships, which means we may receive a commission from your purchase.