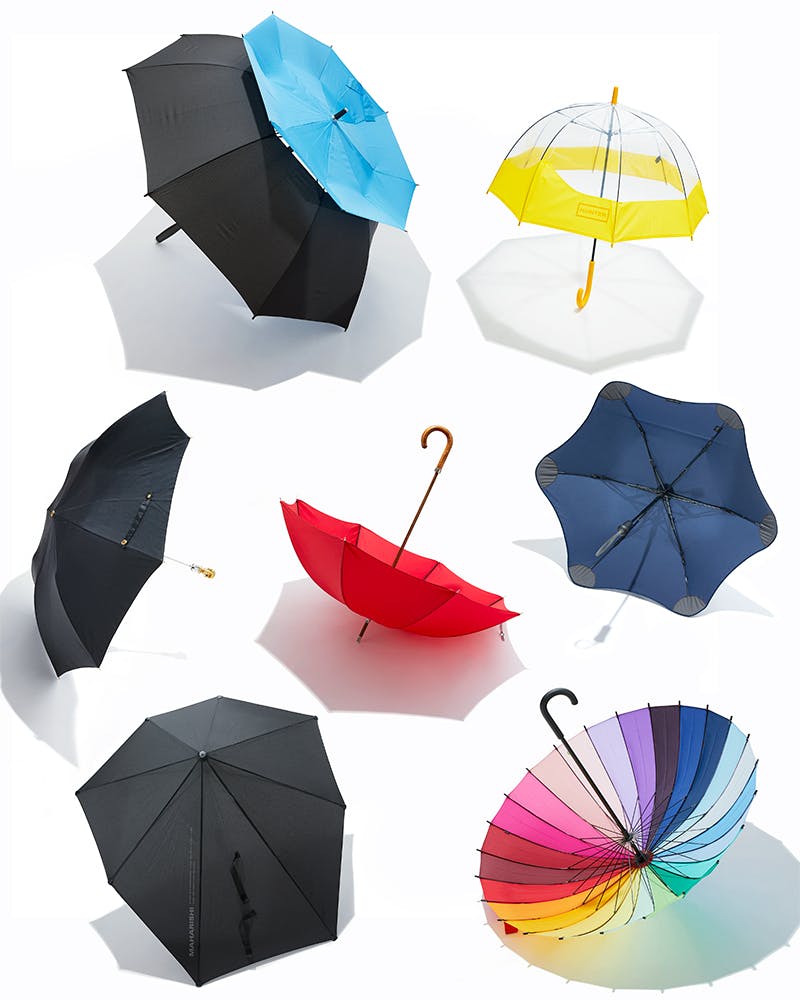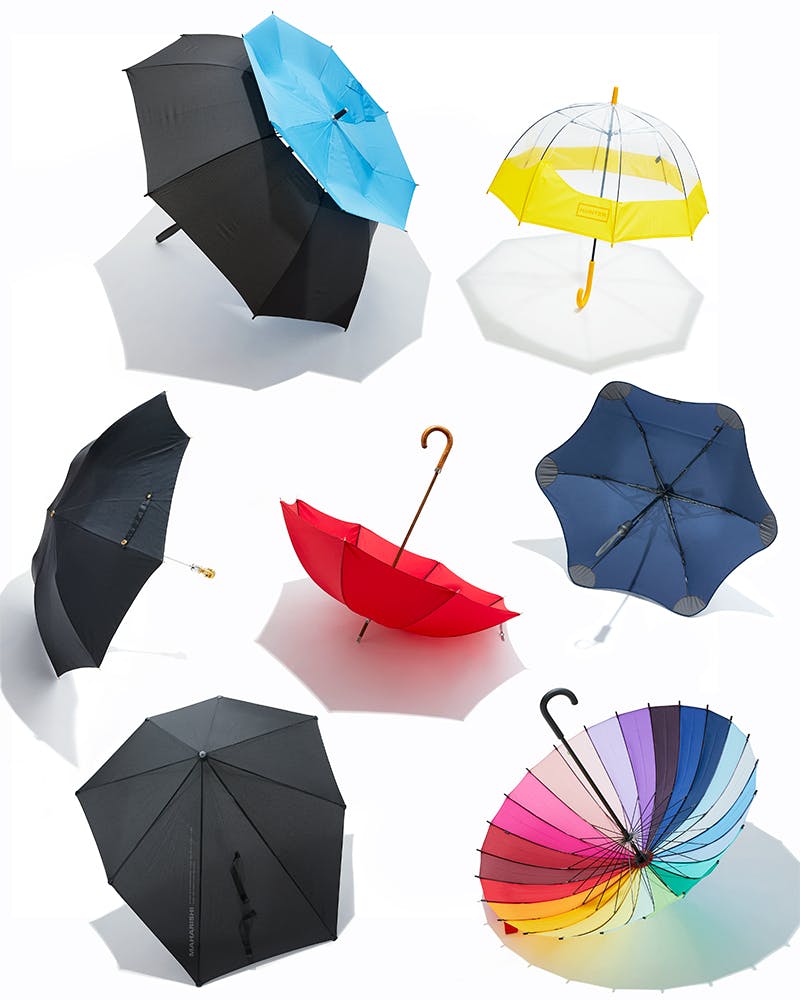 In this feature from the new issue of HIGHStyle, our editors discuss the umbrellas that will make you at one with the drip .
Umbrellas have a strange place in style. Often more of an afterthought, they have never really typified cool, but it's about time that changed. The umbrella is the perfect example of function over form, a tool engineered first and foremost for doing what it does best. Keeping you dry. And that should be both admired and respected.
The canopy at the top of this get-the-job-done accessory happens to be the perfect place for getting personal style across, whether that be through bold colors, prints, or brand-loving logomania. With a mandate for stylish umbrellas issued, our editors got together discuss the best on the market at the moment, giving their thoughts on their favorites.
Scroll for our favorite umbrellas.
Hunter Original Moustache Bubble Umbrella
Thom: I believe this type of umbrella is most commonly used in Japan. That shape and the see-through top makes it so you can use it while you're riding a bicycle in the rain.
Blunt Metro Umbrella
Haley: This one is my favorite. I love how practical it is and the geometry of it, which apparently helps break the wind.
Maharishi Senz 9299
Thom: My biggest pet peeve about umbrellas is being on a crowded New York street with a bunch of bozo assholes walking too slow and letting their umbrella bump into mine. This aerodynamic design solves for that.
Davek Golf Umbrella
Noah: If you're going to have an umbrella, get dramatic and let it be the size of a house over you. Thom: I like the little friend it has on top of it.
MoMA Color Wheel Umbrella
Corey: I love this one. Where's it from? Haley: The MoMA. Thom: What do you like most about it? Corey: How gay it is.
Browse more editor-approved umbrellas below.
Want to keep browsing? Head to the Highsnobiety Shop for more products that we love. Highsnobiety has affiliate marketing partnerships, which means we may receive a commission from your purchase.