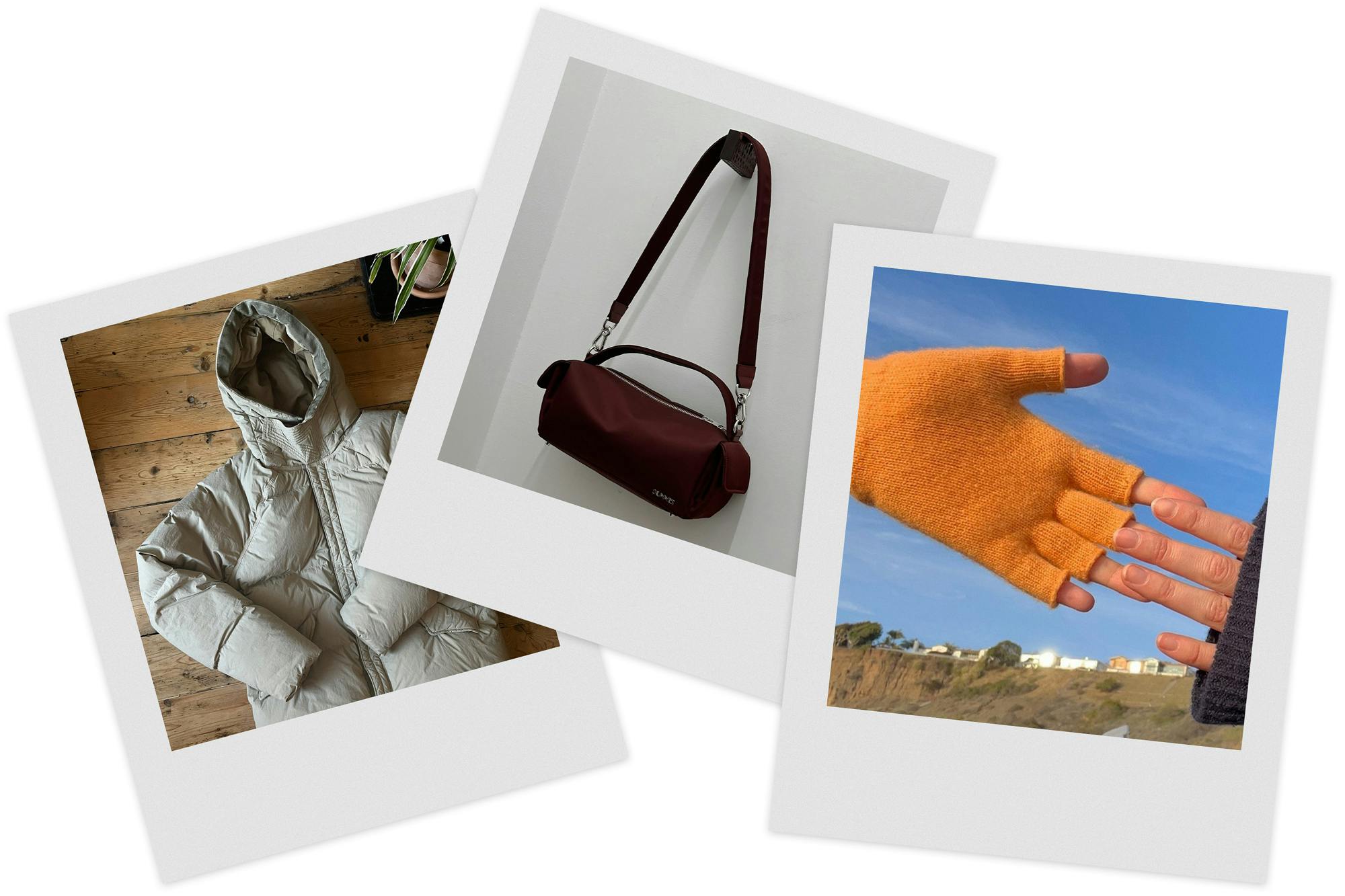 It's freezing isn't it? After a long, sweaty summer (in Europe, at least), the sudden change to thermal tees, Long Johns, and plenty of layers certainly isn't a vibe I welcomed with open arms.
It only seems like yesterday we were all moaning about the heat and yearning for something a little brisker so we could remind ourselves what it was like to layer.
Yet here we are — and maybe it's a little too cold.
That being said, there are ways to combat the chill and make the adaptation that little easier. Whether it's a nice set of cashmere gloves, a big massive down coat, or a cozy pair of boots, we all have our winter essentials.
In a bid to help ease the transition and give you a little winterspiration (IKR), Highsnobiety's editors have huddled together to share their go-tos for tackling the colder months. Voila.
Jake Silbert, News Editor
"My go-to winter essential is a beanie from Lauren Manoogian. It's nothing fancy but, for me, it's the perfect winter hat. The super-soft baby alpaca knit has faded over time (we're going on five years or so), which only makes the cap more versatile, and it's the perfect balance of insulation and breathability for someone who runs as hot as I do even in the middle of winter."
Arianna Shooshani, Social Media Manager
"I love a fingerless glove moment, specifically a cashmere fingerless glove moment, because you can simultaneously add a fun, colorful detail to your outfit while maintaining an internal body temperature necessary to operate in a New York city winter. Plus, we all need our fingertips for texting, scrolling, etc. It's a win-win."
Tayler Willson, Style Editor
"This Arctic Down Parka from Ten C is — and I do not say this lightly — the greatest coat I have ever owned. It's lightweight yet warm, big but not too big, and it has nice deep pockets, which is always a bonus. I'm not someone who enjoys the cold, but this coat is making things bearable, at least."
Rhianna Matthews, Curation Manager
"OTTOLINGER literally made my perfect boot. Extremely oversized, easy to slip on, and endlessly insulated. Their first ever boot is this year's absolute non-negotiable, and will be worn with just about every single outfit."
Tora Northman, Senior TikTok Manager
"I got extremely lucky this winter, because this Miu Miu coat miraculously made its way into my life and it's been a staple for cold London evenings. It's the perfect oversized fit, and nearly touches the ground, which is the perfect fit in my opinion. Despite getting comments I look like an old grandpa, I know I'm wearing FW22 Miu Miu and that warms my heart when the coat can't."
Sam Cole, Style Writer
"Keeping things simple here – if you or anyone you know is unfortunate enough to have pitiful circulation in their hands, there's nothing more important than a solid pair of gloves in winter. When it comes to cold weather, no one does it better than 66North, and these handy little things are perfect for the job. Sometimes, it's the little things that make the big differences – in this case, the little things are these."
Munashe Ashlyn, Instagram Editor
"What better way to enter the winter season than with Charles & Keith chunky oversized boots? Whether it's a mini skirt, crop top, oversized coat vibe, or wide-leg pants and smart shirt sitch, these boots are cozy while still keeping it cute for icy girl winter (in the words of Saweetie). The square toe is chic and adds detail without the pain of a heel or stiletto."
Tetiana Khvorostiana, Visual Editor
"My hot take is that nylon bags are the best winter bags. Especially if they are Sunnei. She is versatile, she looks great with my Jacquemus coat and with my puffer. + I finally have something colorful to wear in the winter that is not black. I mean, I live in Berlin after all."
Tom Barker, Style Writer
"There's a reason why everyone wears The North Face's Nuptse in the winter, and I only just realized how warm they are when I got this one. Obviously, an all black jacket is all well and good, but it was the printed finish on this one that sold me. This has officially become my everyday jacket for the winter."