It's time to double down on all things down-filled — November is drawing to a close and that means that puffer season is well and truly among us.
That does, of course, require having a winter-appropriate puffer jacket, complete with a thick layer of insulation and a technical outer shell. But, buying a The North Face Nuptse jacket or those huge Entire Studios jackets is only a small part of being winter-ready.
For those who are taking puffer season seriously, there are quilted pants, puffy bags, bulky boots, and a lot more that need to be considered for a winter outfit.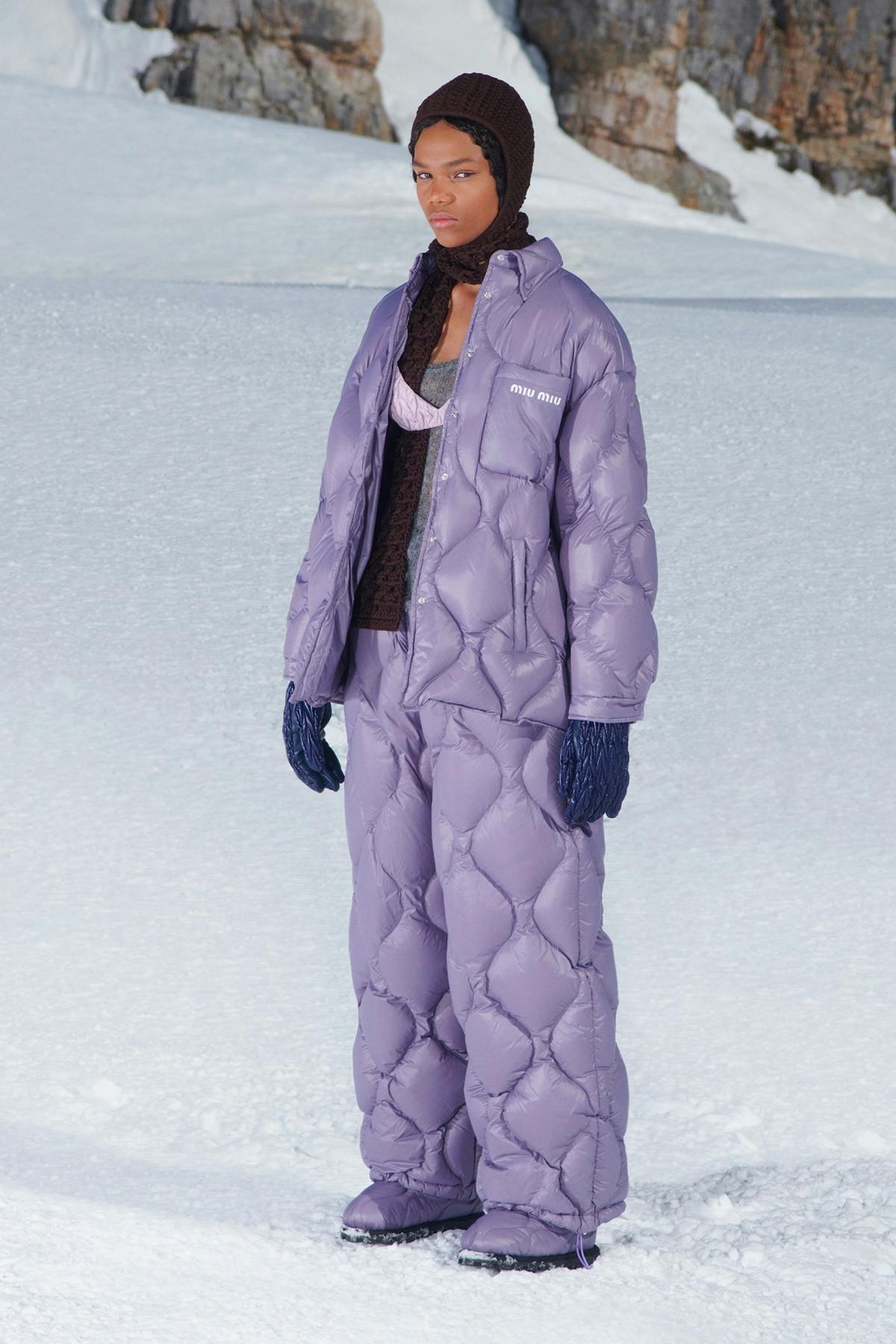 Fortunately, for those diving headfirst into the land of puffy fabrics, there are more designs than ever to choose from. This season we have seen everyone from luxury houses to the GORP brands that specialize in creating gear for cold weather create experimental padded wares.
Those include the likes of Gramicci, which has created full matching outfits all the way down to hats and scarves in the same quilted down fabric for its FW22 collection, and RAINS, an expert in shower-proof clothing, which included a detachable puffy hood/mask that matched the model's ensembles in its FW22 show (shown above as the main image above).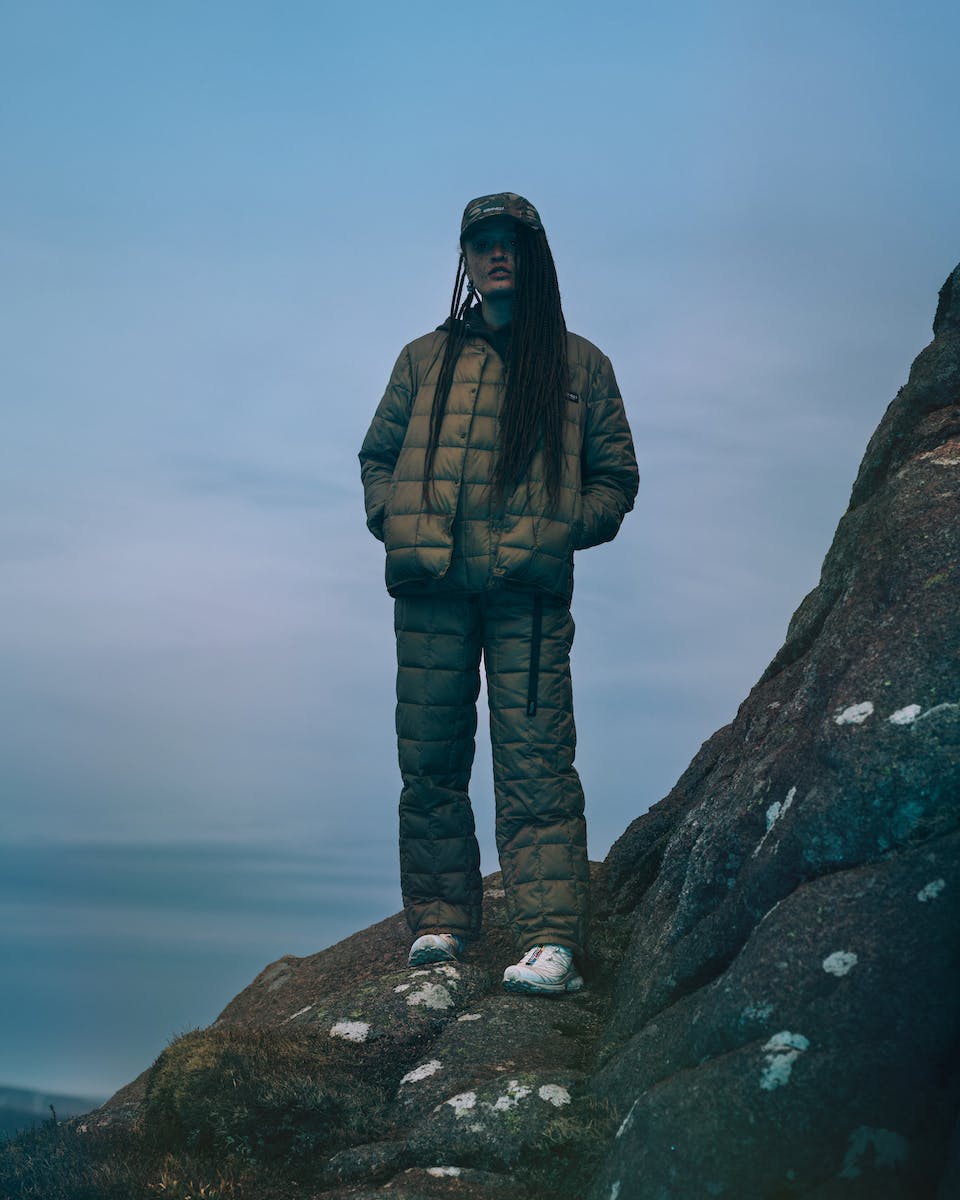 And if you thought that full RAINS outfit was pretty crazy, wait till you see Dingyun Zhang's huge, and frankly quite terrifying, puffy mask.
The former YEEZY designer and CSM graduate quickly rose to acclaim thanks to his huge jackets which soon got the attention of Moncler — a fellow expert in all things puffy.
The label's Genius Line has been flying the flag for the puffy agenda since its inception in 2018, creating far more than just Zhang's insane headwear but also collaborating on full dresses with Pierpaolo Piccioli, padded boots and shorts with Rick Owens, and the Craig Green tracksuit which Skepta wore in a photo that has gained internet stardom.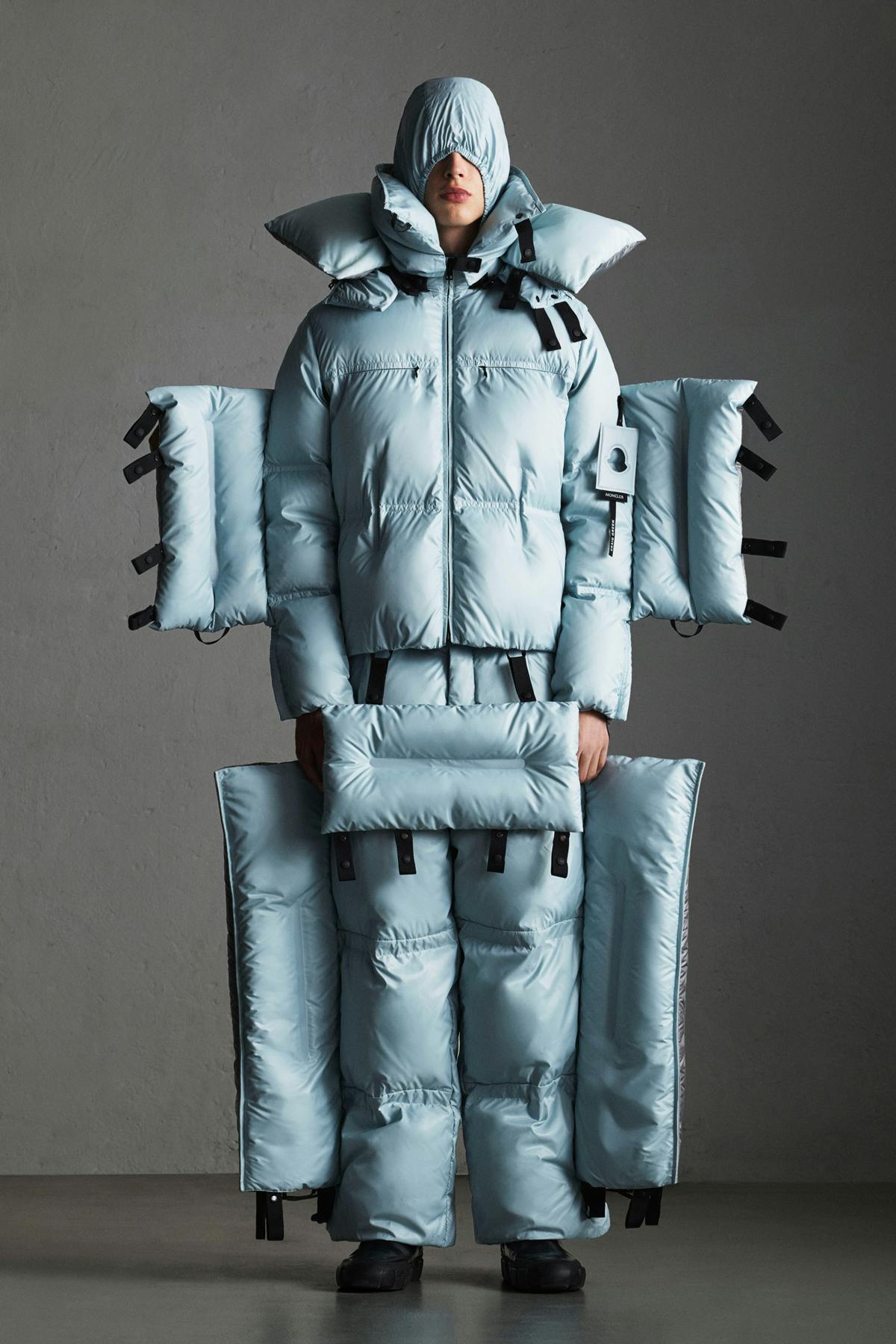 Moncler isn't alone in enlisting designers into the puffy way of life either. Moose Knuckle's joint efforts with Telfar have included it turning the now-famous Bushwick Birkin into a puffy accessory. And, most recently, the Canadian label has joined forces with Eckhaus Latta on a range of long-length jackets.
There are numerous more examples too, such as those insane Ottolinger boots, 0r more streetwear-oriented designs such as the puffy pants in the latest Stüssy collection or a full quilted tracksuit from Arte Antwerp.
However, instead of going through every example of experimental puffy design — let's focus. We've got some shopping to do.
From the classic Moon Boots to down-filled baseball caps, this is how we're looking to dress for puffer season.
Scroll down to see our favorite full puffy winter outfits.
To the moon and beyond
With any full puffy outfit you always run the risk of looking a bit like an astronaut, but who said that has to be a bad thing? Throw on these silver ERL pants with a pair of Moon Boots and embrace the space-age vibe.
Gets the green light
For those who take color coordination seriously, or just love the color green, it would almost be scientifically impossible to be cold while wearing this. From the huge puffer jacket to the down-filled legwarmers, you'll be toasty from head to toe.
When puffer season meets big boot season
Including those aforementioned Ottolinger boots, which take the trend for big winter boots to new levels, there's no point being shy with the proportions when having those on foot. We recommend getting more puffy fabrics in the mix with a puffer vest and quilted pants.
Want to keep browsing? Head to the Highsnobiety Shop for more products that we love. Highsnobiety has affiliate marketing partnerships, which means we may receive a commission from your purchase.