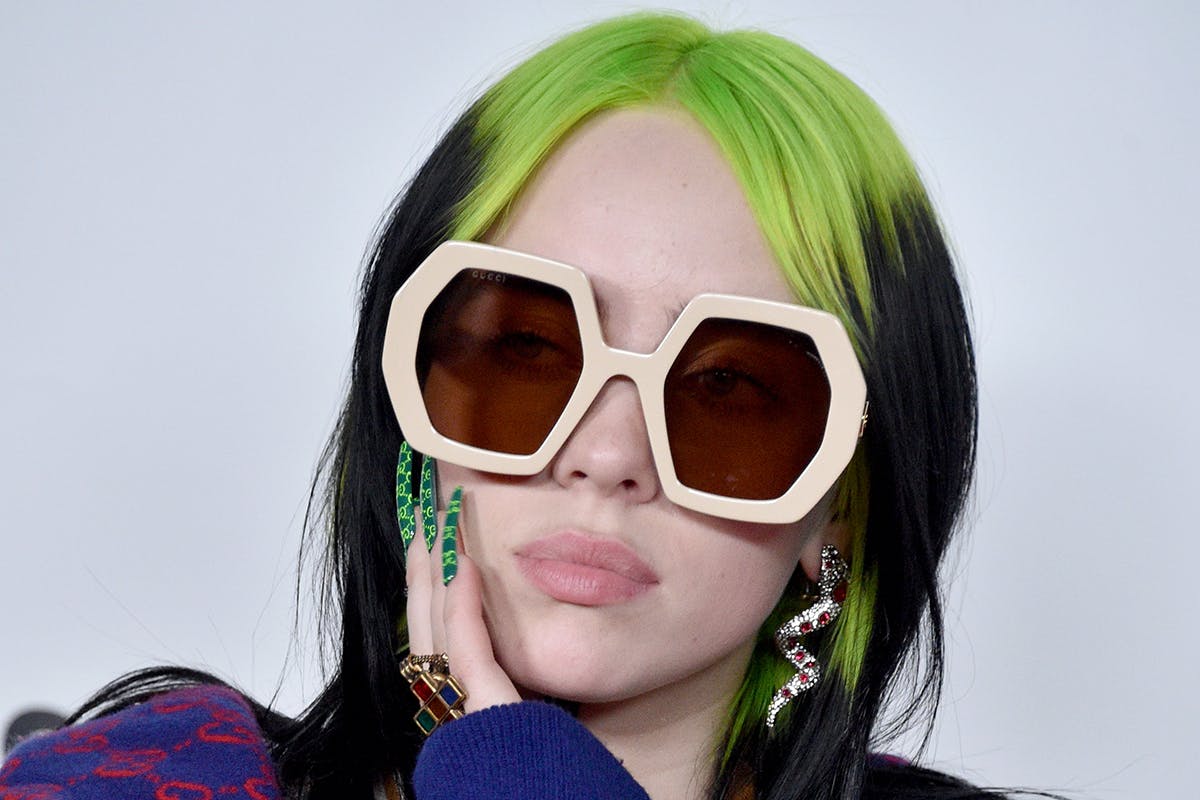 Fresh from her big four Grammy sweep, Billie Eilish has been chosen to cover Vogue's March 2020 issue. Eilish wasn't given just one cover for the issue, however. She was shot by three different photographers for three unique covers.
To complement the cover shoot, the 18-year-old singer-songwriter sat down with the publication for an in-depth interview. During her time with Vogue, Eilish dished on her historic night at the 62nd annual Grammy Awards, where she took home four of the biggest honors in album of the year, record of the year, song of the year, and best new artist.
In the interview, the prolific singer had some things to say about rap, she also discussed the backlash surrounding her communication with Drake, the idea that she is "anti-pop," mental health, and much more.
Below we have highlighted the best quotes from Eilish's new interview with Vogue. After reading the excerpts, be sure to head over to the publication's website to check out the entire interview.
On the notion that she is a rule-breaker and anti-pop:
"This whole time I've been getting this one sentence, like, I'm a rule-breaker. Or I'm anti-pop, or whatever. I'm flattered that people think that, but it's like, where, though? What rule did I break? The rule about making classic pop music and dressing like a girly girl? I never said I'm not going to do that. I just didn't do it."
On why she won't compare herself to rappers:
"There are tons of songs where people are just lying. There's a lot of that in rap right now, from people that I know who rap. It's like, 'I got my AK-47, and I'm fuckin' . . .' and I'm like, what? You don't have a gun. 'And all my bitches. . . .' I'm like, which bitches? That's posturing, and that's not what I'm doing."
On being pained by her appearance when she was younger:
"I just hated my body. I would have done anything to be in a different one. I really wanted to be a model, really bad, and I was chubby and short. I developed really early. I had boobs at nine. I got my period at 11. So my body was going faster than my brain. It's funny, because when you're a little kid, you don't think of your body at all. And all of a sudden, you look down and you're, like, whoa. What can I do to make this go away?"
On mental health:
"When people ask me what I'd say to somebody looking for advice on mental health, the only thing I can say is patience. I had patience with myself. I didn't take that last step. I waited. Things fade."
On not being a fan of recording studios:
"We don't like studios. I hate not seeing daylight. I hate that they smell weird. I hate recording booths. I hate being far away and singing alone in a room. In the beginning, all we would hear was, 'Let's put you in the studio with this person and that person.' So we did go into the studio and work with this producer or writer or artist or whatever, and it was fine, but nothing ever did what me and Finneas alone do. And I think it's how we'll keep doing it: He came over a week ago and he just set up his computer and we recorded something right here."
On winning the big four Grammy awards:
"That shit was fucking crazy. If anything it's an exciting thing for the kids who make music in their bedroom. We're making progress, I think, in that place—kids who don't have enough money to use studios."
On texting Drake and the backlash that followed:
"The internet is such a stupid-ass mess right now. Everybody's so sensitive. A grown man can't be a fan of an artist? There are so many people that the internet should be more worried about. Like, you're really going to say that Drake is creepy because he's a fan of mine, and then you're going to go vote for Trump? What the fuck is that shit?"