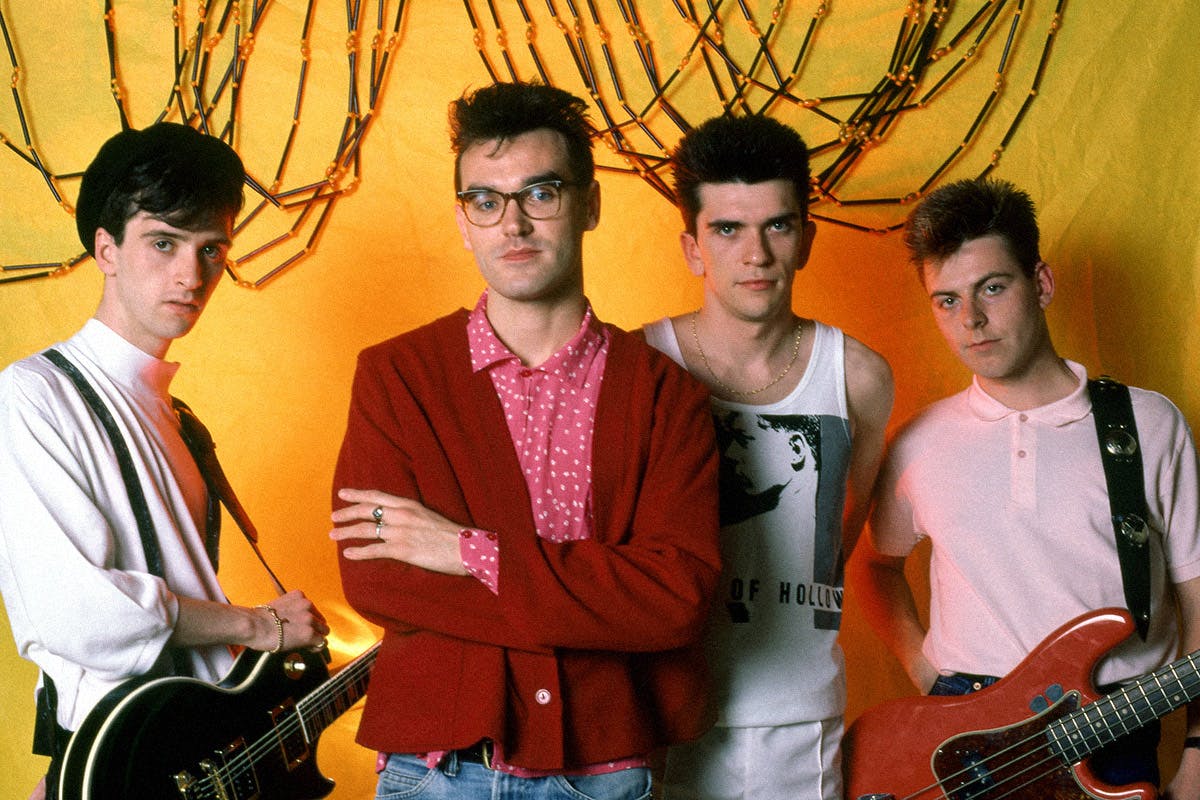 While much of '90s British rock had the convenient "Britpop" label, no such catch-all term existed for the bands that came a decade prior. The '80s was an era of musical diversity, giving us some of the UK's most charismatic and sartorially adventurous artists. Whereas mainstream fashion at the time was all gaudy excess — the punks of the '70s trampled under the heels of the New Romantics — indie style was a more subtle, subversive rejection of the era and everything that went with it.
Sam Knee is the author of A Scene in Between: Tripping Through the Fashions of UK Indie Music 1980-1988. With so many subcultures bubbling under the surface, getting a handle on the mood of the times can be difficult. But Knee believes that by 1985 there were two distinct indie styles prevalent in the UK: those inspired by New York legends The Velvet Underground and those who looked to a new band from Manchester called The Smiths, front by their youth poet laureate frontman Morrissey.
"The first look stemmed from the '60s post-mod revival psyche scene, the Creation Records look," says Knee. "This was mop or bowl-cut hairdos — The Byrds and Brian Jones were popular for boys and girls on the scene. The whole look was pretty androgynous: black roll-necks, polka dot and paisley shirts, leather box jackets, black drainpipe jeans — or black leather jeans if you could afford them — love beads, and black shades."
For would-be rock stars everywhere, 1983 biography Up-Tight: The Velvet Underground Story became an unofficial '80s indie style bible and go-to for inspiration.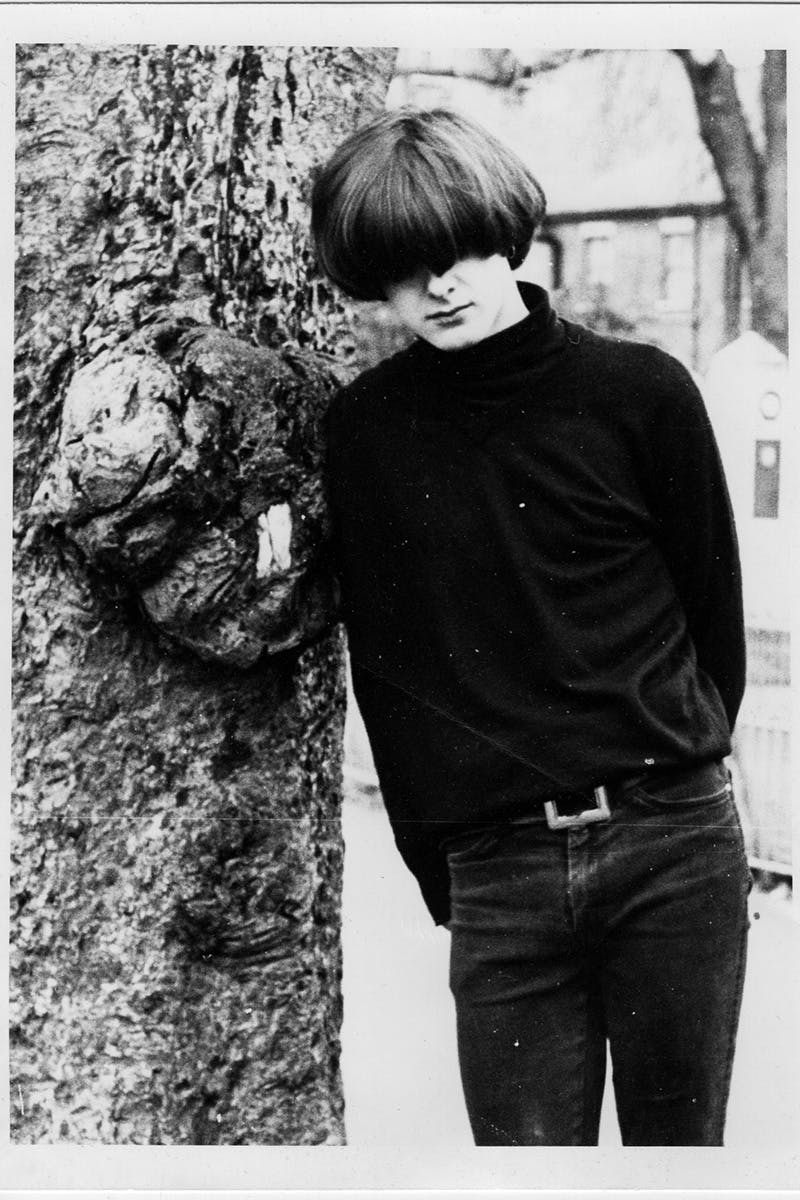 "The other look, which was more commonplace across the country, was the Smiths-derived student look, again unisex and androgynous," Knee continues. "This was short-back-and-sides hair, often with a James Dean or Morrissey quiff; baggy shirts, often worn open, revealing a band shirt underneath — usually a Smiths one; old man cable-knit cardigans; tatty 501s; Doc Martens shoes or desert boots." Both looks had the advantage of being cheap to put together.
"The Smiths were the worst-dressed group in the history of cloth," Morrissey later said. The singer has earned a reputation for talking nonsense over the years, but even by his standards, that was an out-there thing to say.
As the band made their way from the front of Salford Lads Club to TV screens nationwide, young men became beholden to Morrissey's flower-wielding androgyny. Guitarist Johnny Marr had a hint of Americana, in the vein of a brooding Roy Orbison. As a group, they were supposed to be an austere panacea to the bombast of the New Romantics, but that was belied by subtle flourishes such as Marr's hoop earring and Morrissey's quiff and open-button shirts, which he said were purchased from plus-size women's stores.
Such was their popularity and the devotion of their fans, The Smiths became an indie subculture in their own right. "Yes, there was an overlap, but The Smiths were almost a parallel scene to the other A Scene in Between-era groups," says Knee. "Morrissey, in particular, had devout lookalikes in every town across the country, both girls and boys."
Morrissey's gladioli showboating was in stark contrast to fellow Mancunians Joy Division — Raf Simons' favorite band — whose presence still hovered over the Manchester scene even after frontman Curtis' suicide in 1980.
Utterly anti-fashion, Joy Division were the perfect embodiment of post-punk's ascetic sensibilities, a reaction to the multicolored punk explosion of 1977. With the Sex Pistols as its larger-than-life figureheads, punk's first wave was largely a London-specific affair, born of the boutiques in Soho and on King's Road. The Smiths lay somewhere in between, finding glamor and romance in the grind of UK city life, all while retaining a feeling of accessibility and relatability.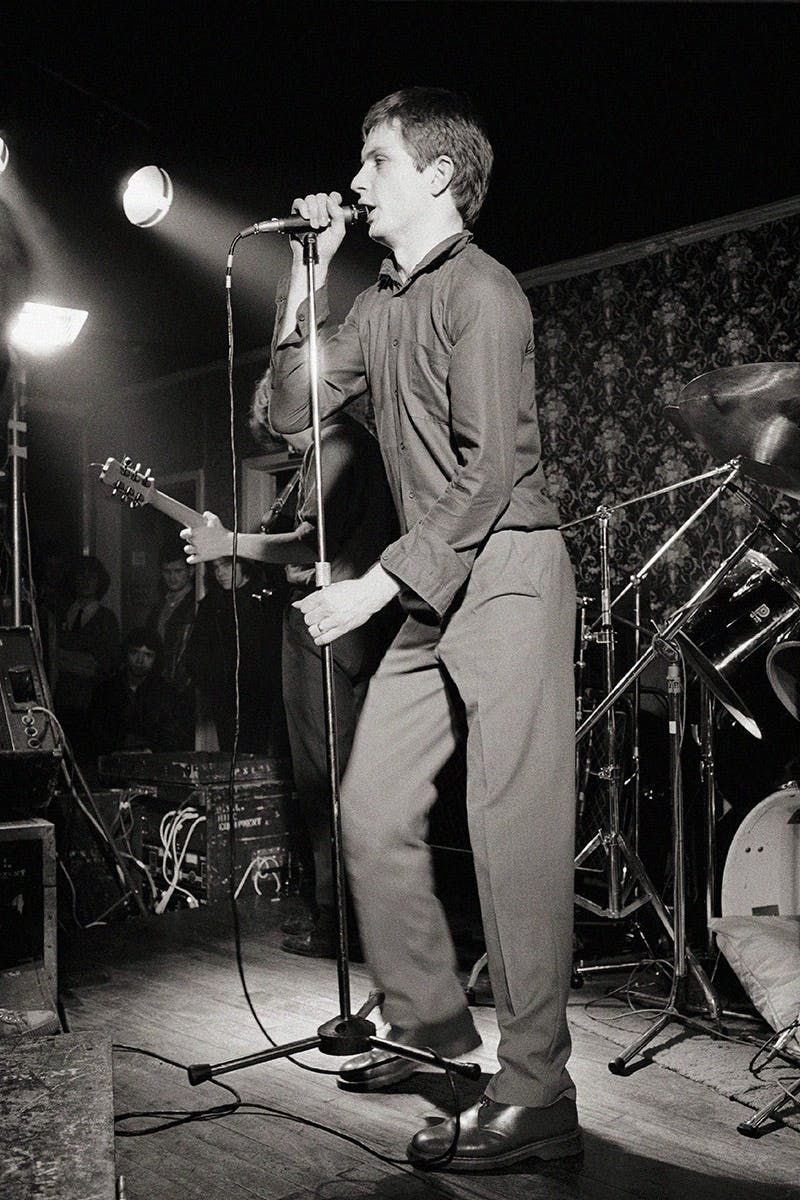 One of British indie's most interesting aspects was the way in which different towns and cities, particularly those in the unfashionable north, built their own style ecosystems, putting idiosyncratic twists on the looks of the time.
Glasgow, Scotland's biggest city and the former shipbuilding heart of the UK, suffered more than most at the hands of Prime Minister Margaret Thatcher's economic policies, with one-fifth of its industrial base destroyed and unemployment doubling between 1981 and 1983. But difficult situations often incubate creativity, and a raft of now-classic bands started to spring up in the working-class city and its fringes.
Bands such as Orange Juice, The Pastels, and BMX Bandits dealt in bohemian pop, recalibrating the notion of what punk sounded and looked like. These bands' fashion sense could be described as thrift store chic. Instead of leather jackets and pins, they wore plastic sandals, corduroy blazers, suits and ties, and wacky shirts, a bit like office workers who had got dressed in the dark. "[Orange Juice] were Glasgow's own effeminate take on punk," Belle and Sebastian frontman Stuart Murdoch explains in Dazed's documentary The Outsiders. "Try being an effeminate, fey waster in 1979 Glasgow. It's pretty daring."
A world removed from the pop of Orange Juice was The Jesus and Mary Chain, an East Kilbride band who towered above the rest, both in decibels and style. Led by the explosive Reid brothers, with Bobby Gillespie (later frontman of Primal Scream) on drums, the Mary Chain quickly gained a reputation as Britain's most raucous band. Their self-produced music was all noise and feedback cut through with sugar-sweet melodies and nods to '60s pop. "The Jesus and Mary Chain were a band without a middle," wrote music journalist Dorian Lynskey in The Observer. "There was only melody and noise, beauty and violence, love and hate."
Dressed all in black, rocking Phil Spector-like bedhead hair, and rarely seen without bug-eyed sunglasses, the rake-thin Mary Chain were poster boys for a look designer Hedi Slimane would later make his name with.
"The Mary Chain looked like a gang, a real garage-punk group," says Knee. "When they exploded onto the scene in '84, nobody else looked quite like that. Their image was a perfectly ramshackle hodgepodge of The Cramps, The Gun Club, The Birthday Party, The Velvet Underground circa '66, and Subway Sect circa '76, all rolled into one. It was effortlessly cool." "Effortlessly cool" is how one would describe the style of Frank Ocean, who wore a JAMC tee in his Endless video.
Most importantly, The Jesus and Mary Chain possessed that je ne sais quoi, a fuck-you attitude that made them utterly bewitching and their live shows literally riotous.
"The likes of The Jesus and Mary Chain didn't have a preconceived style as much as they did an attitude, or if they did, it was to intentionally look like they didn't, and the result was early indie goth," says Gill Linton, CEO and editor-in-chief of online vintage outlet Byronesque. "[This] brings us to The Cure, which was very intentional and still influential." Knee mentions how, at the time, it wasn't uncommon to see Japanese visitors at a lot of these shows, often stood at the back looking cooler than the rest of the audience. Even today, the Mary Chain continue to inspire people from the other side of the world, both musically and stylistically. One superfan is UNDERCOVER's Jun Takahashi, who went as far as dedicating his Spring/Summer 2014 collection to the band.
"I think [the appeal] is reflective and at times almost melancholic," says Knee. "It's all about the subtly organic punk energy this scene produced. The Japanese appreciate its geekish complexities and nuances."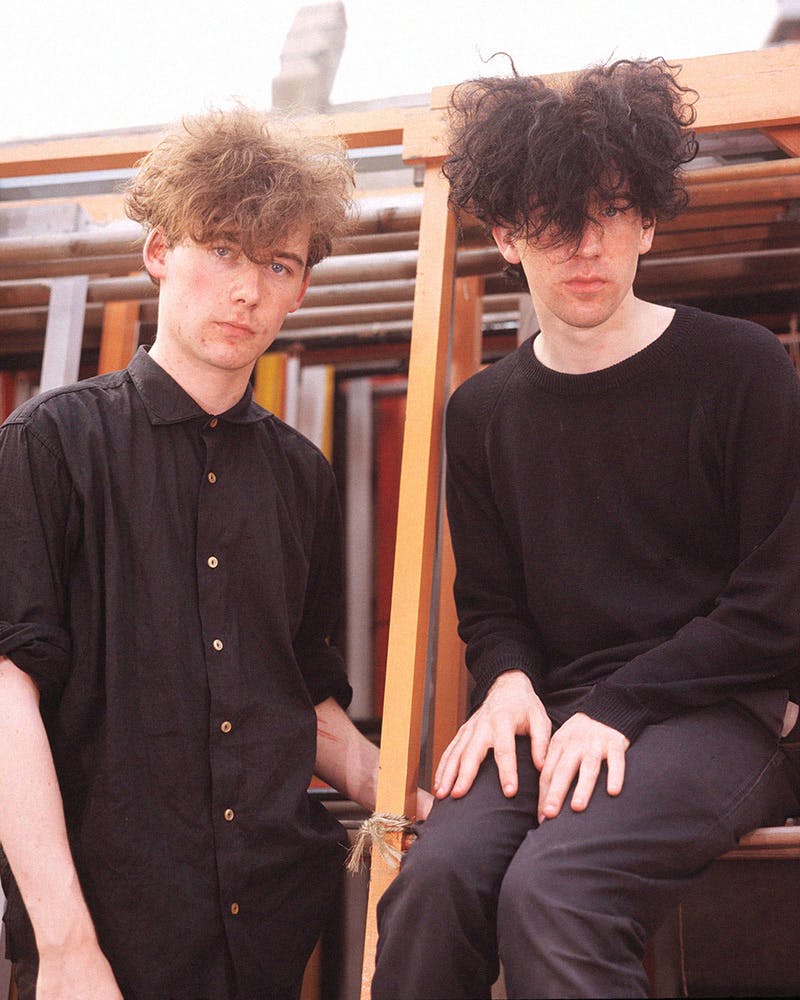 By 1988, this branch of the indie scene was tapering off. The Stone Roses had arrived in Manchester, and with them came baggy and the advent of football terrace-style "lad culture." adidas track tops, logos, and loose-fitting jeans were in. Arty thrift store types made way for — in the words of some people — a more boorish type of rock fan, culminating in the rise of Oasis and the Britpop explosion of the '90s.
It might not get the same attention as other eras of UK music, but fashion today still holds up a mirror to '80s indie, whether by coincidence or otherwise. The anti-machismo found in Glasgow's indie scene can be seen in the aesthetics of designers everywhere, while newcomers such as Martine Rose excavate the New Romantics and other associated subcultures to widespread acclaim. Even minor characters like John Cooper Clarke, punk poet of the Manchester scene, seemingly serve as inspiration for some of today's biggest luxury houses.
But are we close to an old-school indie style revival? "In a world where the cultural paradigm is all but dominated by hip-hop, a predilection for new indie bands with a post-punk appeal almost seems fresh," Highsnobiety editorial director Jian DeLeon wrote recently. Casual suits, blazers, denim, and loafers are all in; sneakers feel past it. A naysayer, however, might say these fraught times deserve an altogether harsher soundtrack, which perhaps partly explains the current obsession around punk-indebted labels like Telfar and Charles Jeffrey's LOVERBOY.
For Linton, it doesn't matter either way. "I can't say for sure if designers are influenced by these bands, their record sleeves and music videos, or the origins of their style," says Linton, "but I'm sure their legacies will prevail, given the lack of sartorial identity in music today."
Take a trip through 1980s UK indie via Sam Knee's recent NTS Radio show below.