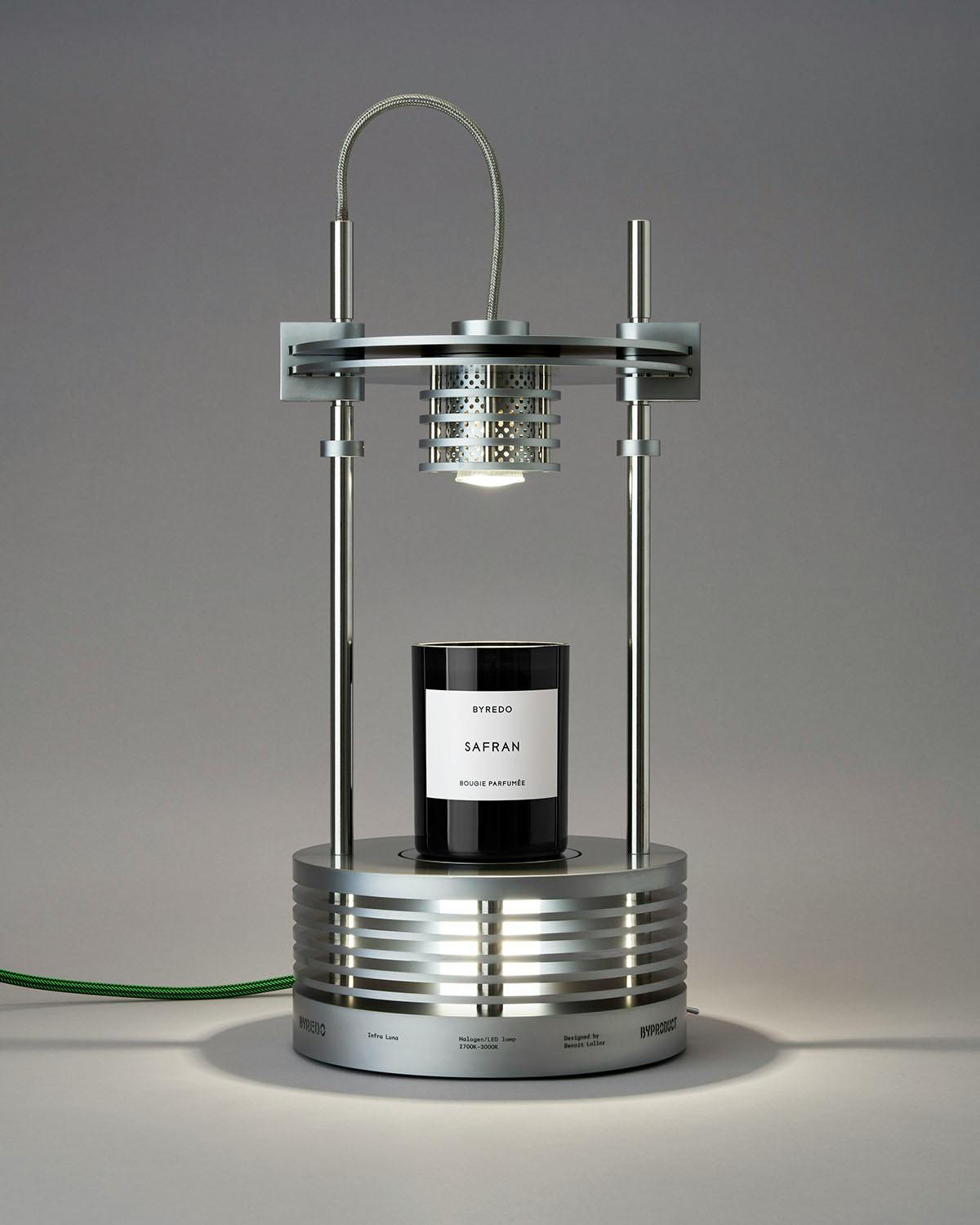 Byredo Byproduct, a multi-disciplinary off-shoot of the fragrance and makeup brand, is back with another conceptual creation, this time merging lighting design and scent.
Enter Infra Luna, the collaborative effort of Byredo founder Ben Gorham and light artist Benoit Lalloz. The sleek contraption is essentially a scented lamp — heat emitted from its light bulb slowly melts the wax of a Byredo candle into liquid, releasing its perfume in the process.
Colored "caps" can be placed on the light, casting a wash of blue, red, or chrome throughout the room.
Infra Luna is of the same ilk as Byredo's last scent-focused Byproduct, Olfactive Stéréophonique, a $1,300 speaker-shaped fragrance diffuser that disperses smell using the same principles of audio amplification.
Similar to Olfactive Stéréophonique, Infra Luna is a marvel of industrial-influenced design. With its steel frame and no-frills branding, the light strikes as visually cold. Once put to use, the design becomes inviting and warm — literally and figuratively — as it diffuses colored light and fragrance.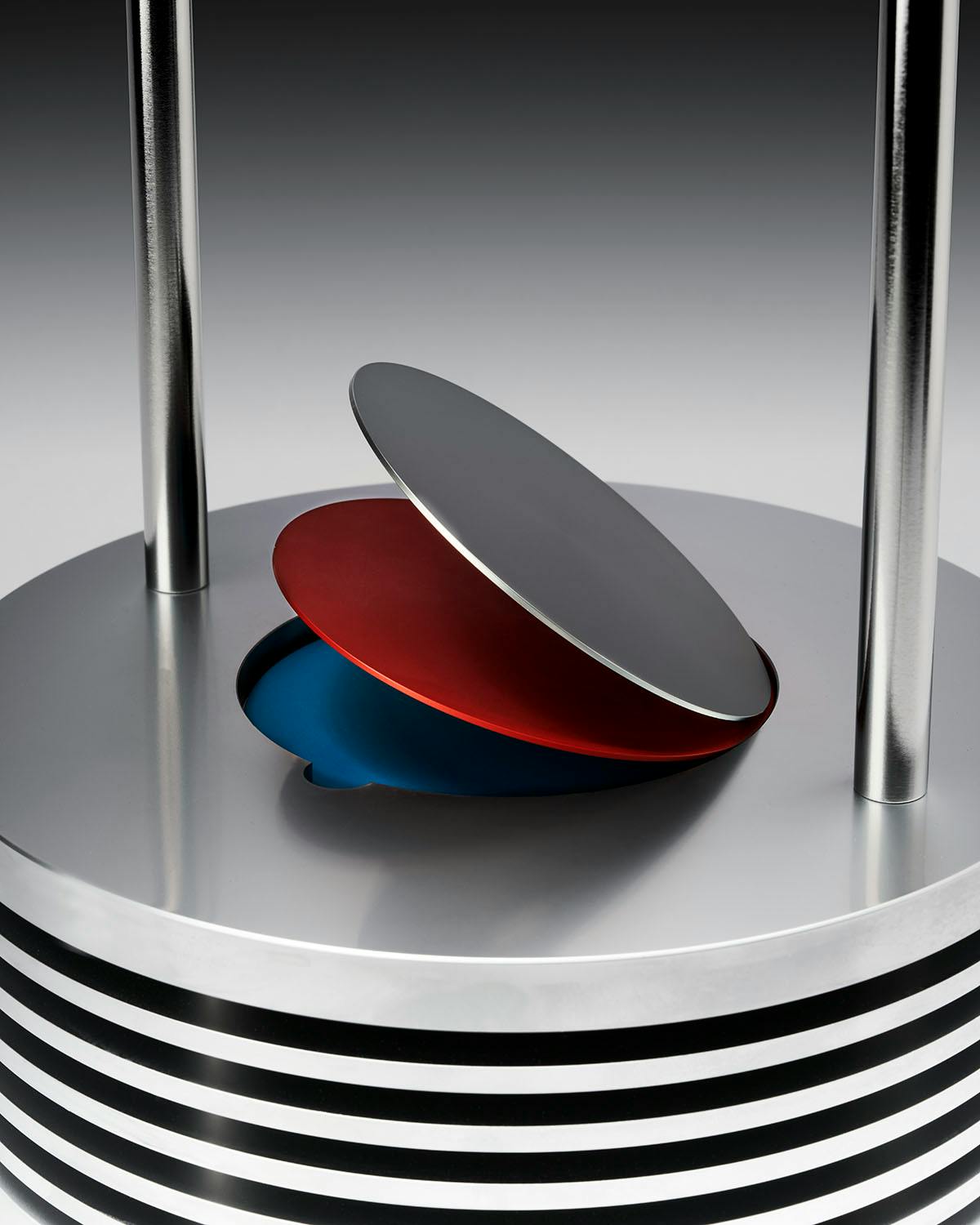 If you're serious about your candle, lighting and ambiance game, you can purchase Infra Luna for $2,590 at Byredo's website.