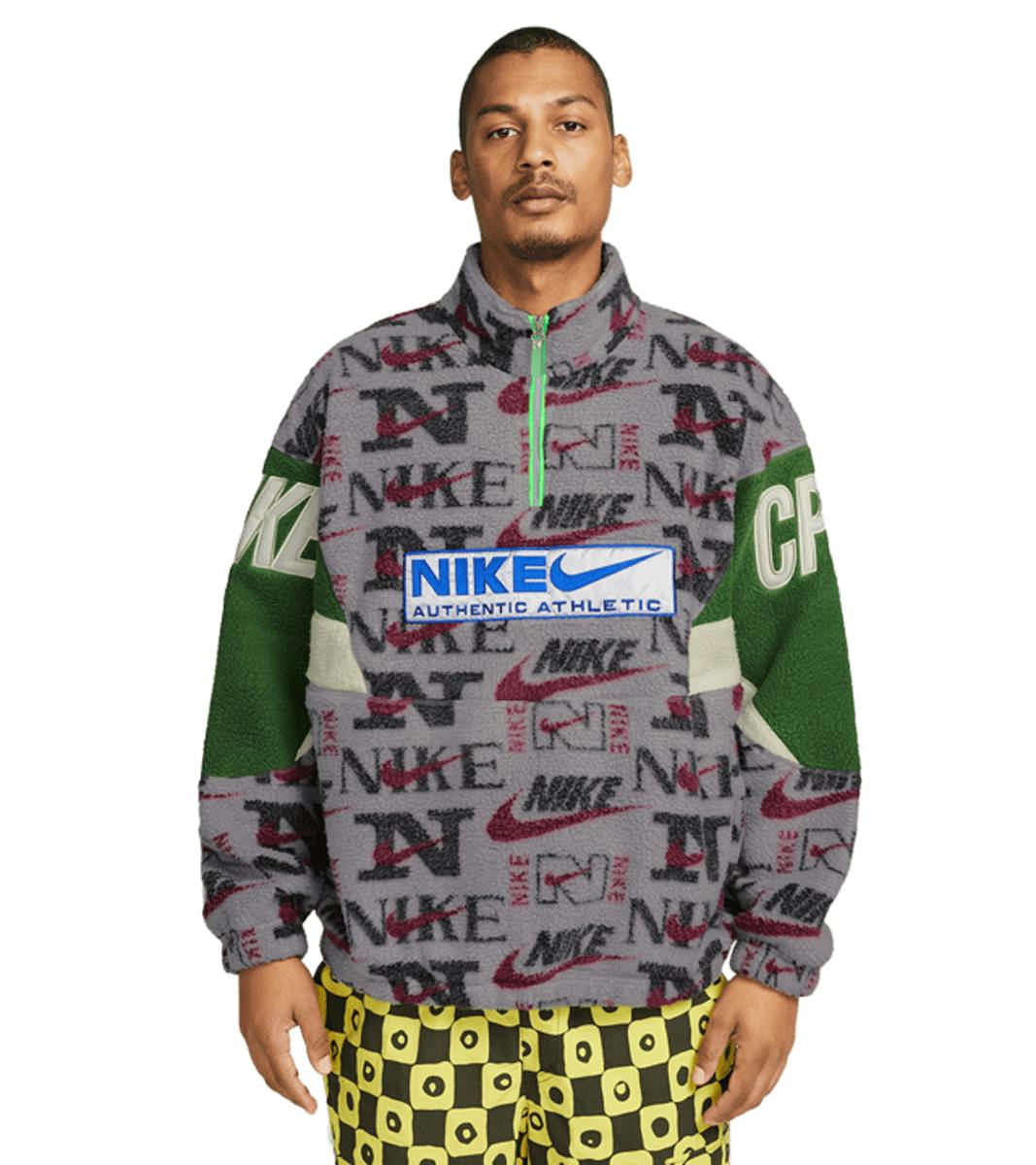 The season of giving is amongst us, and Cactus Plant Flea Market and Nike are blessing us with a cozy apparel collection for fall.
After issuing the first adult Happy Meal, Cynthia Lu's Cactus Plant Flea Market announced a new Nike collaboration through a series of visuals — a photo dump, as the kids call it — on Instagram.
Shot by photographer Dexter Navy, the visuals served as Cactus Plant Flea Market and Nike's latest campaign, displaying their apparel rollout in the streets of Egypt.
Past CPFM x Nike apparel drops followed a more sporty vibe, whereas the latest collection sees tech meet the great outdoors.
The collection's $400 multi-pocketed jacket undoubtedly oozes outdoorsy feels. Taking notes from Nike's ISPA vest, the water-repellent jacket emulates a fisherman's vest with sleeves, toting an abundance of pockets and dangling Swoosh charms.
Even still, it has nothing on General Research's pocket legacy.
The latest collection also sees CPFM's famed sock materialize as a pocket again on a Cactus Plant Flea Market x Nike fleece pullover. At the same time, the duo's plush blanket proves: the grass is greener on the CPFM x Nike side (literally).
The Cactus Plant Flea Market x Nike collection — which lands on October 27 at Nike SNKRSs — wraps up with bright yellow checkerboard trousers wrapped with reflective-tape branding and a quarter-zip-up fleece jacket packed with patchwork details (more Nike fleece for the win!).
Sadly, not a single Grinch sneaker or mossy stepper was in sight for CPFM's latest Nike campaign (Trust me, I looked, too). Hopefully, the brand's long overdue Dunks aren't far off from this clothing offering.
Whether flying solo or working alongside the Swoosh or Kid Cudi, Miss Lu knows how to nail apparel, even when she does the unthinkable to unmentionables.
With its latest Nike collection, CPFM undoubtedly has another banger in the bag — or pocket, I should say.