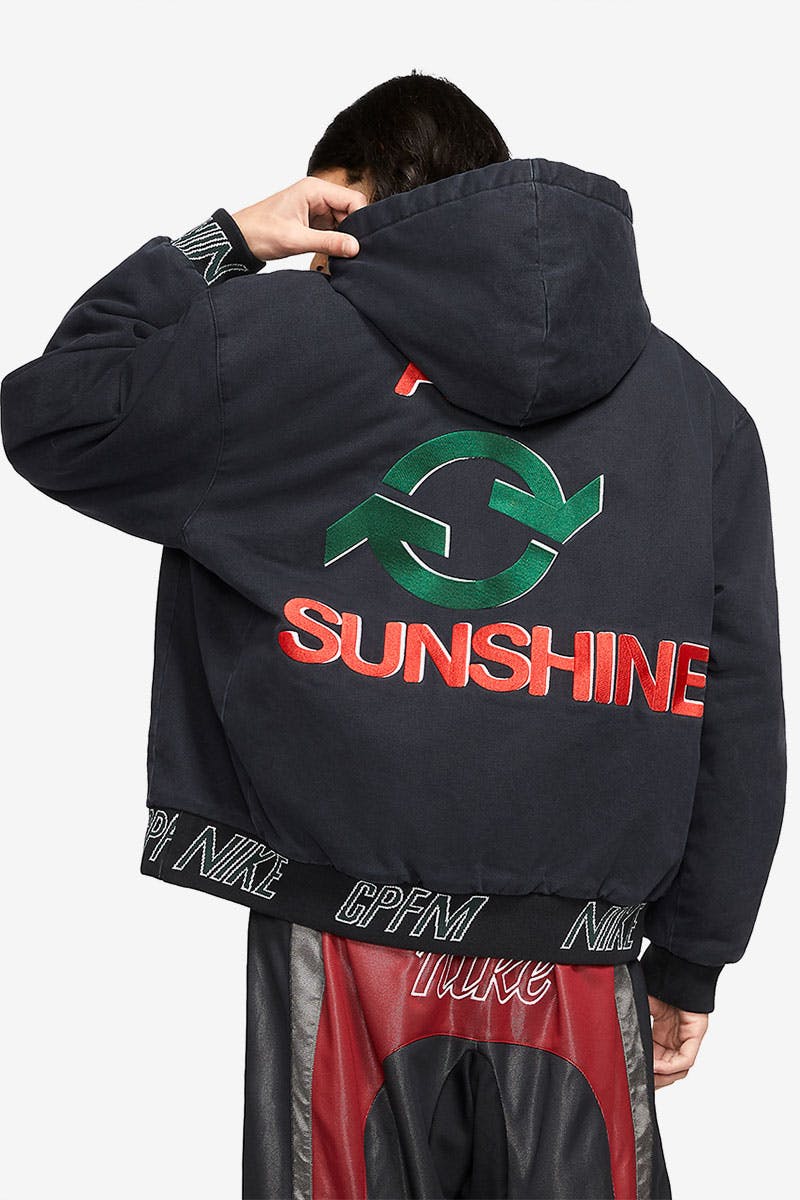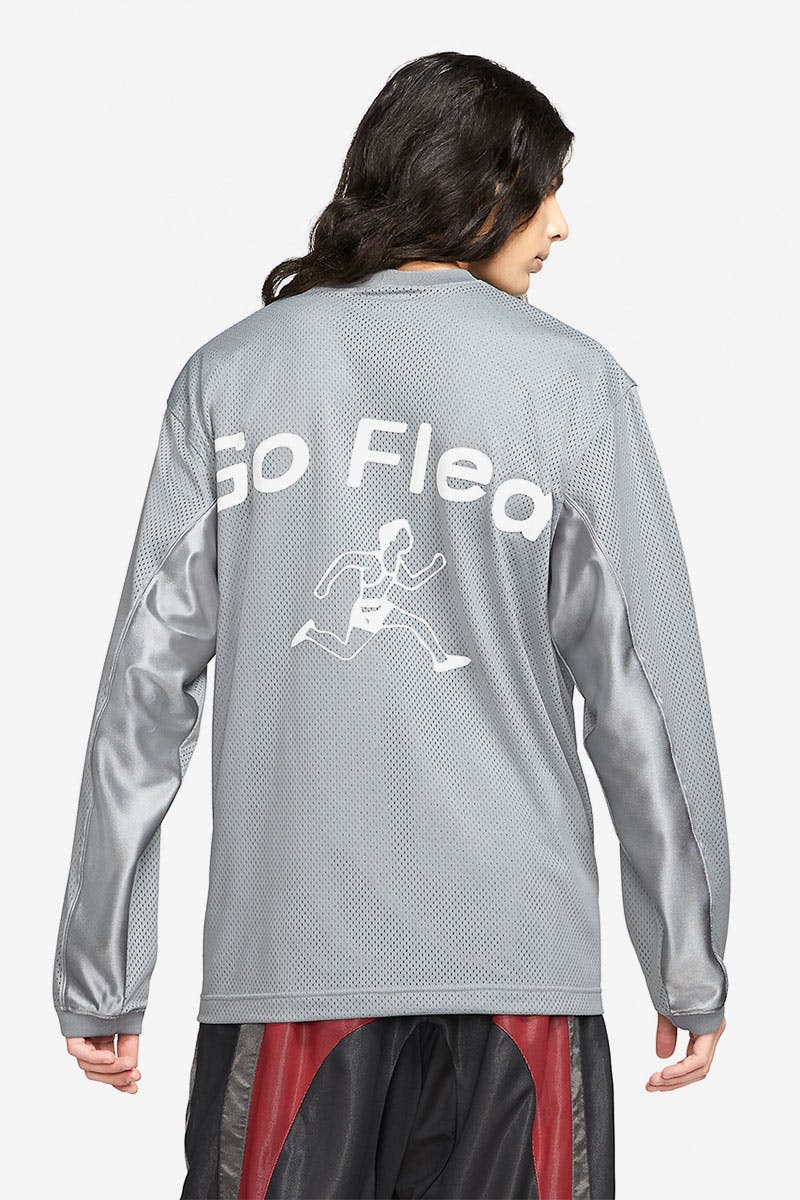 Brand: Cactus Plant Flea Market x Nike
Season: Spring 21
Key Pieces: The long-sleeve polo in cream, green, and red is one for the die-hard Nike fans; the tri-color Motorcross-inspired pants are a standout, too.
Release Date: April 8
Buy: SNKRS
Editor's Notes: It's been a few weeks since Cactus Plant Flea Market and Nike unveiled Go Flea, the White Trash Tyler-directed short starring Bloody Osiris, Bouba Savage, Steven Savoca, and others. The film featured a range of co-branded hoodies, pants, tees, polos, and jerseys — and next week, on April 8th, they will finally drop.
As you probably gathered watching the clip (below), the capsule is a small one but, rather than packing a billion lackluster pieces into one drop, here there are zero skips. Cynthia Lu's CPFM puts a fun twist on each piece, playing with logos, graphics, and colorways — swooshes, Go Flea, and "Just Do It" are printed across the entire capsule. Take a look for yourself via the gallery above.