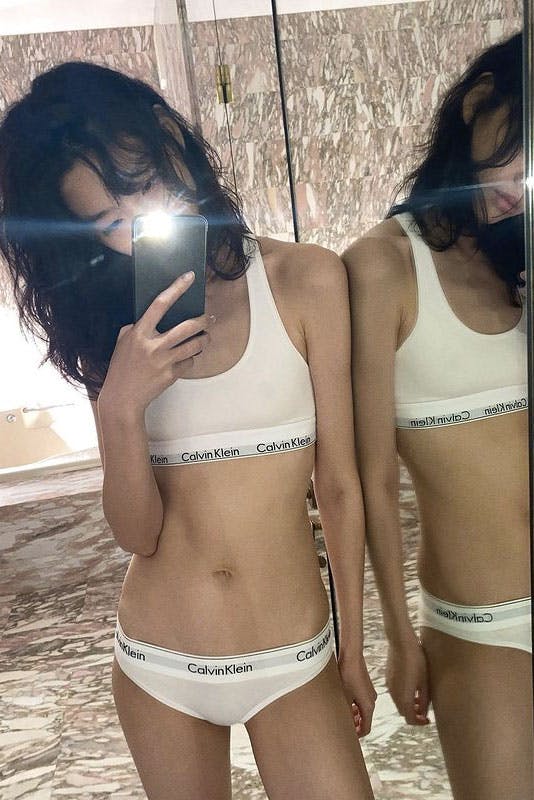 Following Calvin Klein's surprising takeover by Pete Davidson, the label's Instagram account has now been passed on to Squid Game actress Hoyeon Jung.
The model posted her first picture to the feed captioned; "@calvinklein gave me their password #hired," and also shared a countdown for an IG live which will take place at 9 a.m. EST.
Calvin Klein previously shared that it has got plenty of surprised planned throughout the holiday season, and the star-studded line-up only seems to be getting stronger. Hoyeon recently starred in a CK campaign, so it only makes sense she'd be the next guest.
It remains to be seen who Hoyeon will bring to her live stream (hopefully not Machine Gun Kelly, who joined Pete Davidson in his takeover), but some of our speculations include her friend and member of K-pop group BLACKPINK, Jennie.
As we count down to the upcoming live, we're doing our own bit of research. A quick scroll through Calvin Klein's IG features celebrities including Saweetie, Kaia Gerber, Symone, as well as Jennie, so we're definitely expecting to see some more familiar faces take over the gram.
Stay tuned as the story develops.