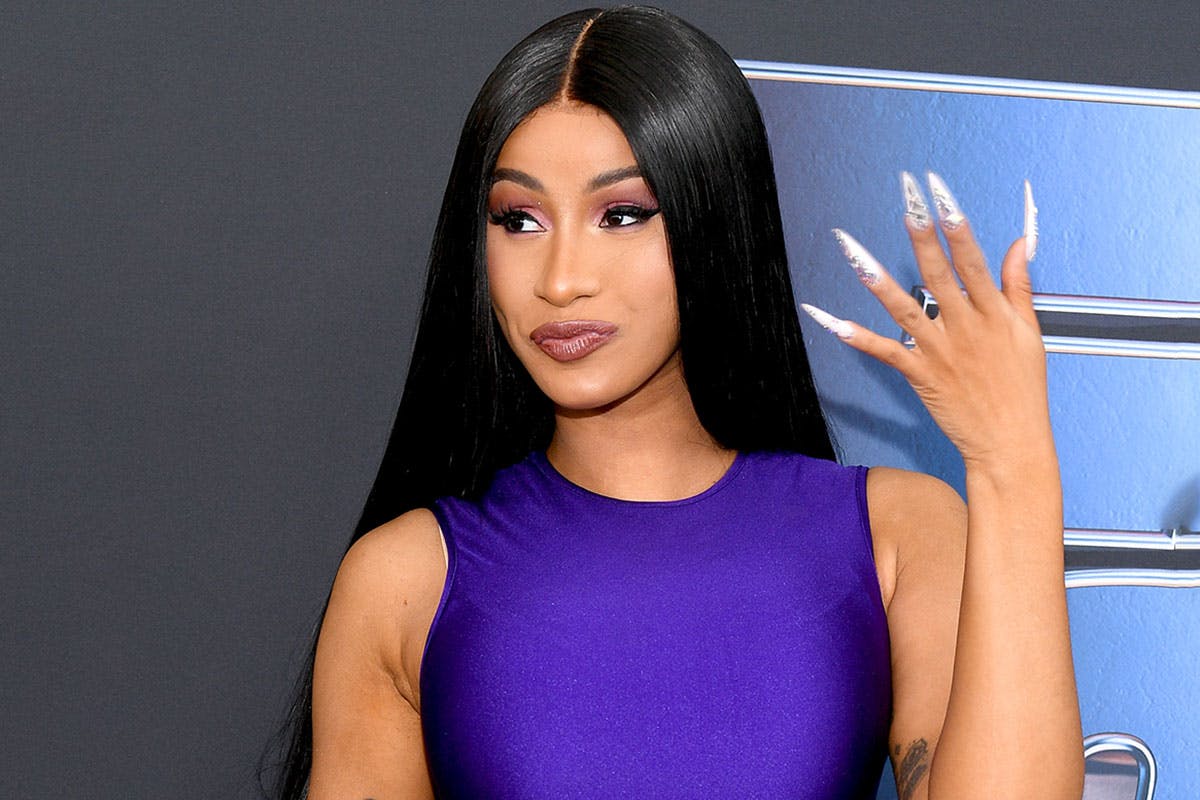 Cardi B and Reebok are continuing their partnership with an ad for the new Zig Kinetica sneaker. That is, of course, what we assume the ad is about, as the clip is nothing short of bizarre.
Released yesterday, the promotional clip sees a band of models and Bardi herself, all wearing weird Cardi B masks, prancing and twerking their way down a footpath (or "runway") to deliver Reebok's new sneaker. The footage is all "captured" on the homeowner's doorbell camera.
Cardi arrives towards the end, rocking an oversized violet cloak and a mask of her own face. She is holding the Zig Kinetica model as if to deliver it to the homeowner's doorstep before carelessly chucking the product over her shoulder and showing off some Hustler-esque dance moves. Following the bizarre demonstration, Cardi and her posse depart, cackling madly. As one commenter points out, the whole thing feels a bit like The Purge.
In a statement that was perhaps intended to clarify this oddity, Cardi said, "Zig the Runway is about being unexpected and unapologetic about your style. I always do me and keep people guessing and that's what we're showing off in this video." We still don't quite understand what this ad is all about, but is it memorable? Yes.
Check out the head-scratching clip below.