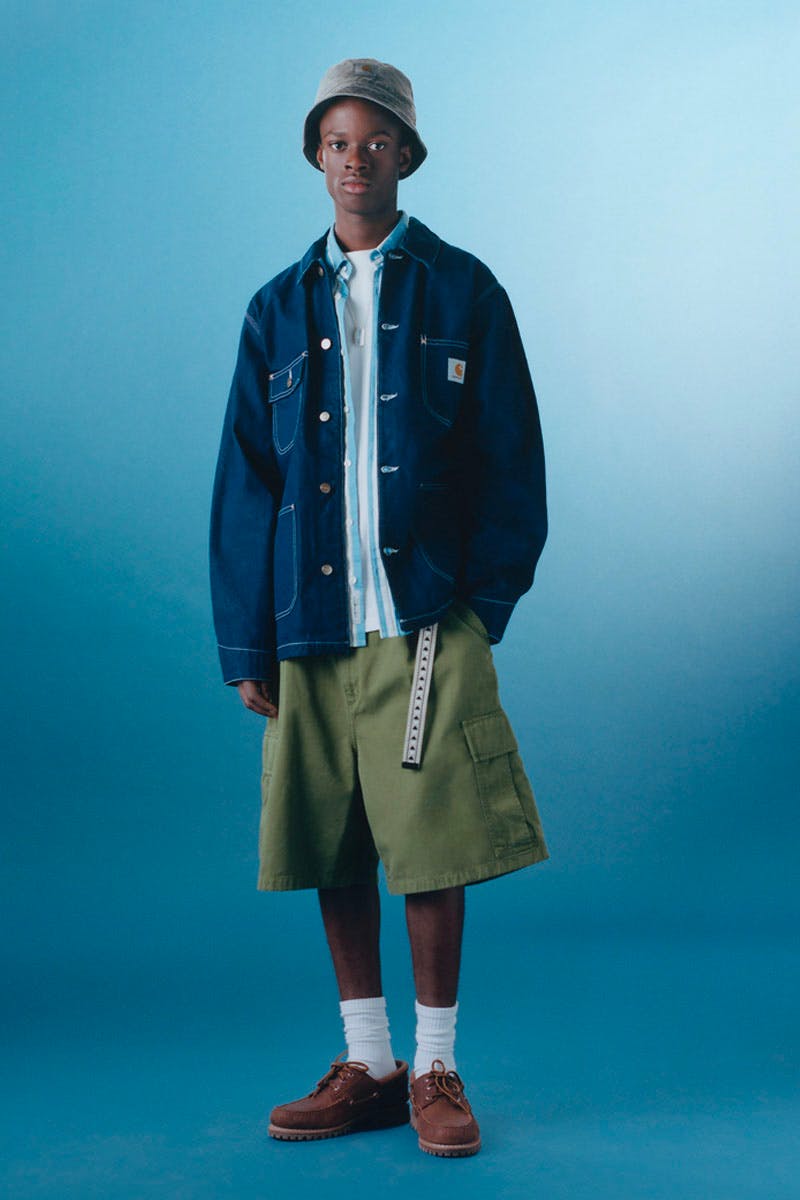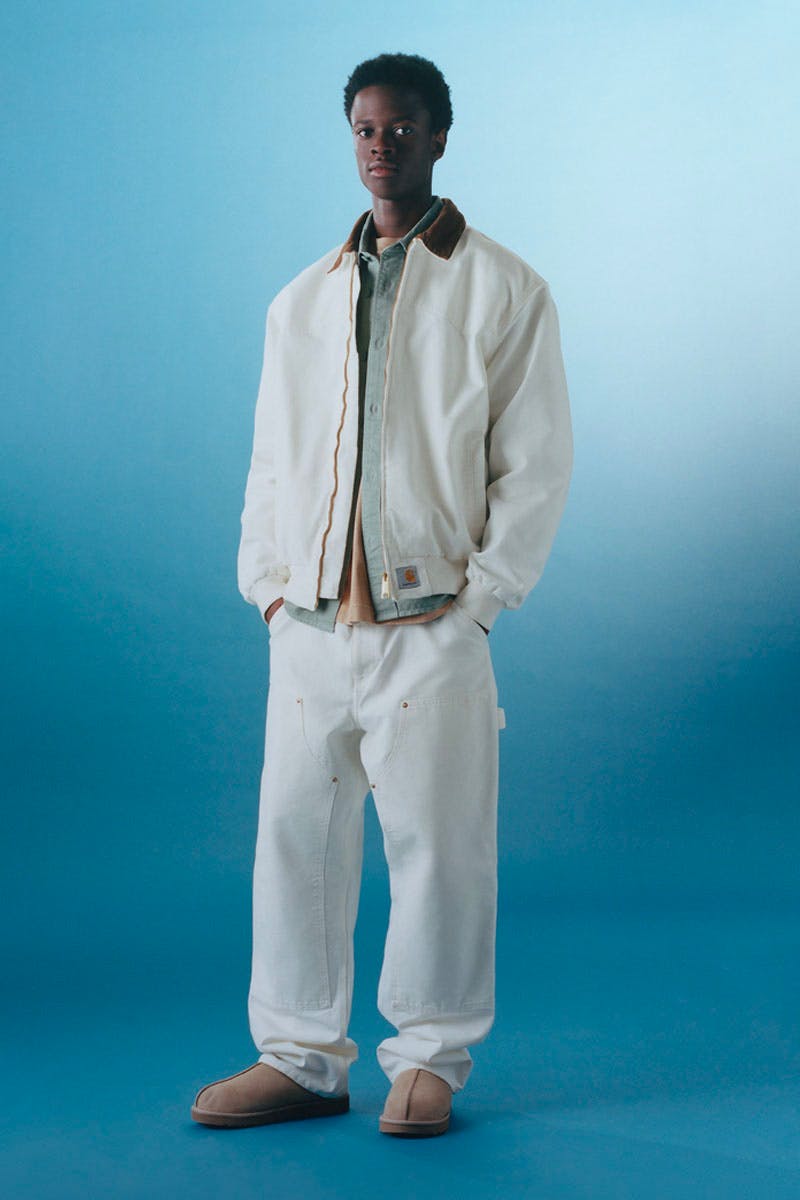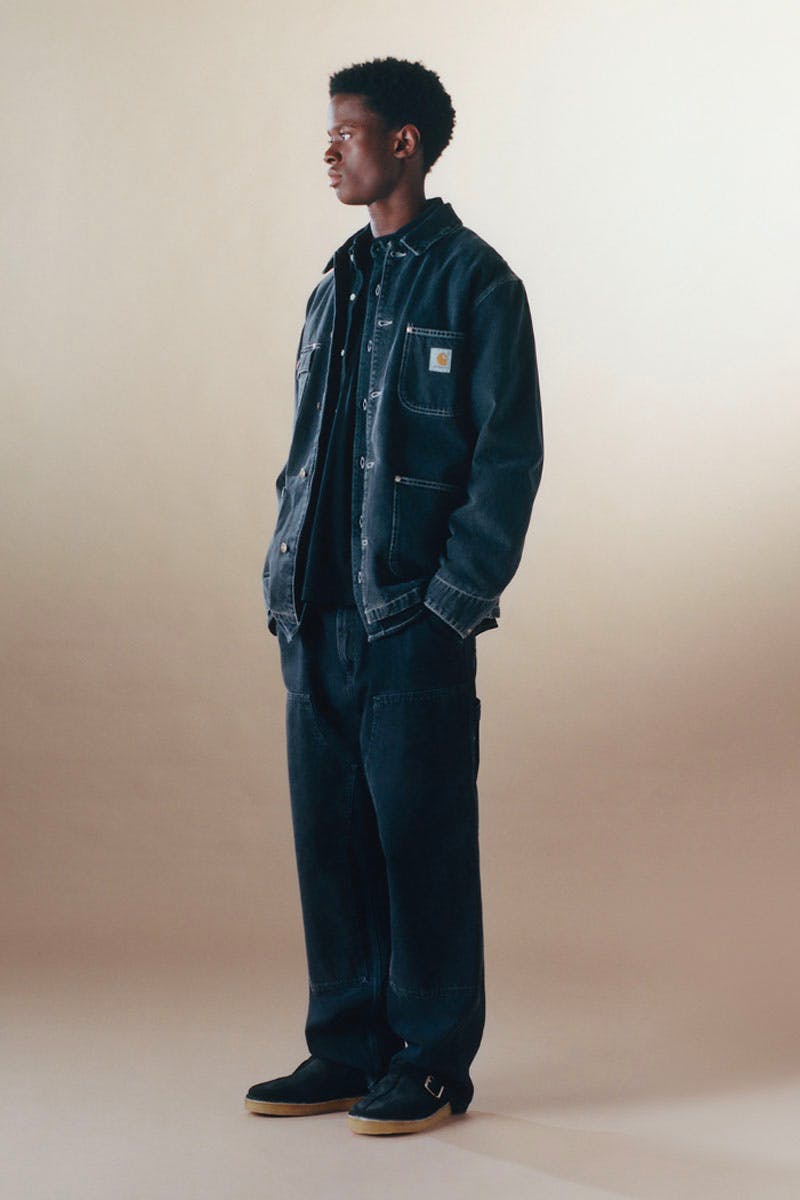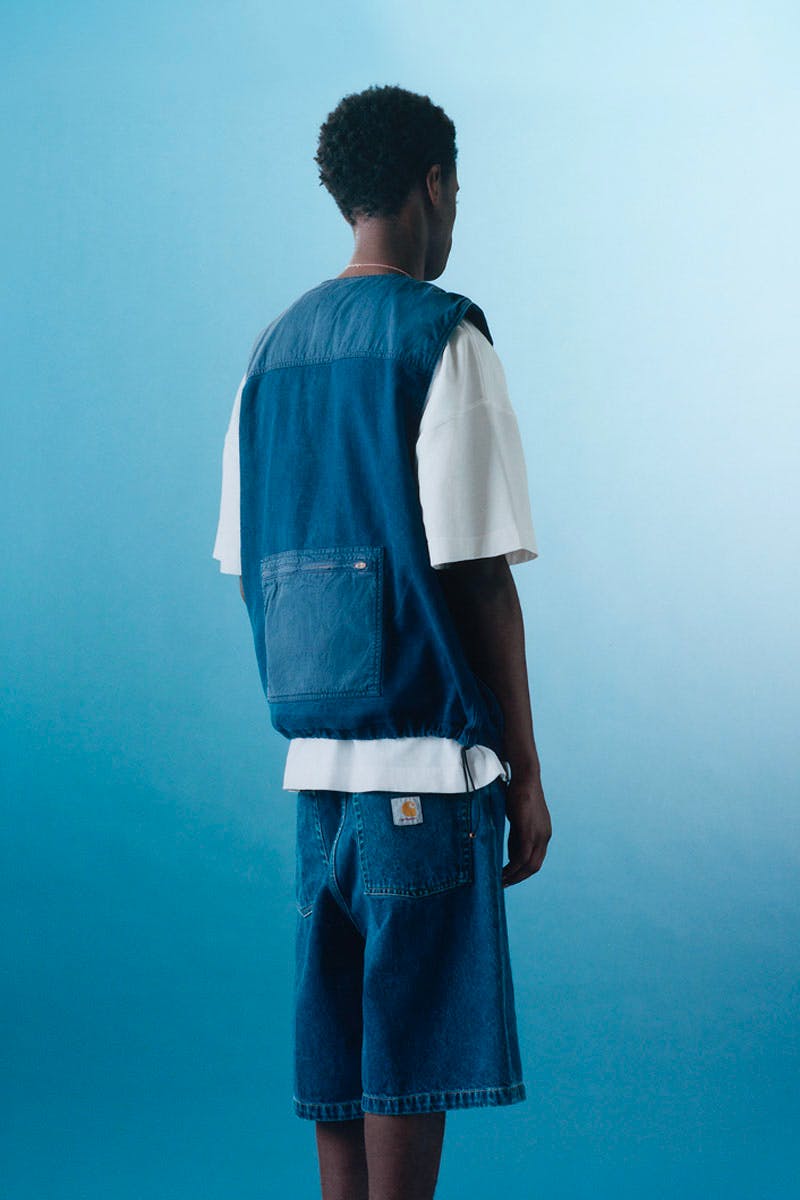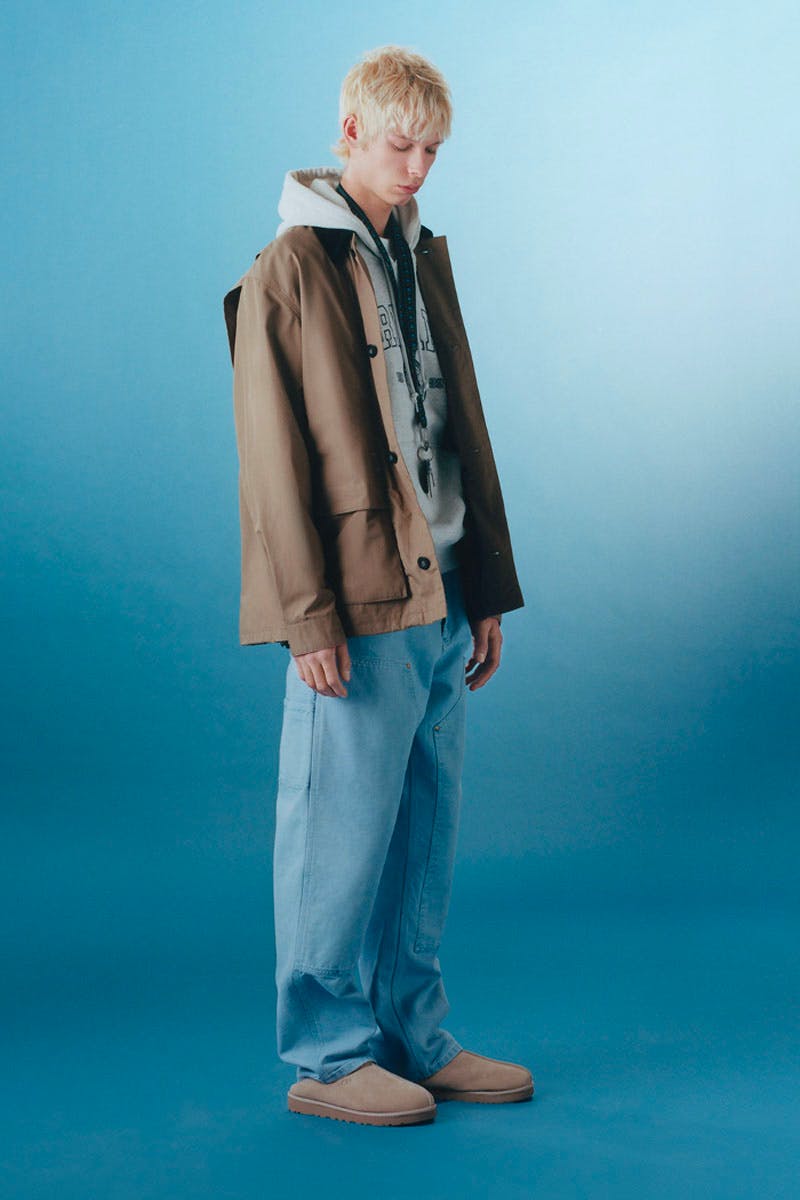 Where Carhartt WIP is concerned, there's no such thing as silence. Masterful in its tackling of seasonal transitions, its knack for contemporary workwear staples leaves it leagues ahead of the competition. As SS23 sets into motion, it's taken a moment to highlight what the warmer months will offer.
Moving through the tail-end of winter and into spring comes with great potential for brands to fumble the bag. From the coldest portion of the year into a sprinkling of warmth, the climate demands of our wardrobes change quite drastically, meaning brands need to come with great finesse.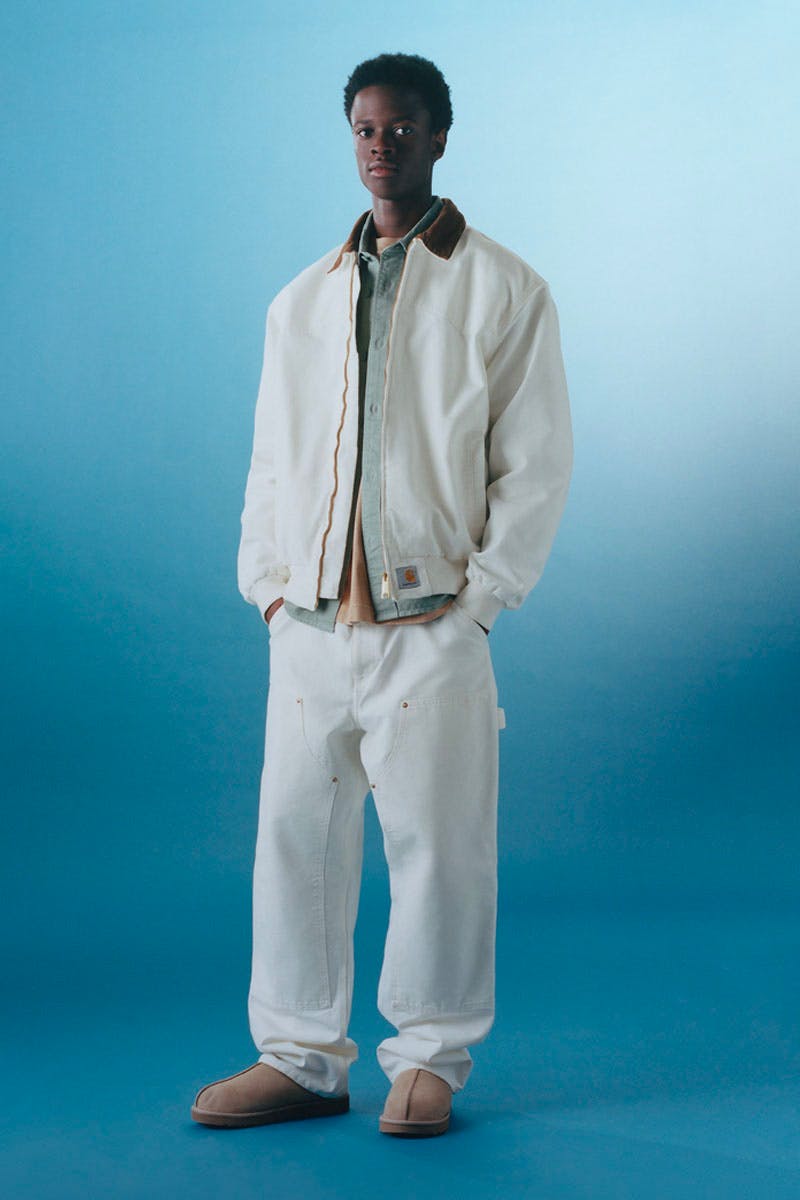 Thanks to the cross-seasonality of its flagship products, Carhartt WIP has demonstrated time and time again that a shift in temperature will not knock its stride.
Perhaps the biggest draw from new season deliveries at Carhartt WIP isn't the addition of fresh silhouettes to the arsenal but its commitment to updating its most favored styles with new fabrications and palettes.
The Master Shirt, for example, returns for SS23 with new color options, expanding its spectrum to include alternate green-blue hues that extend across pant options.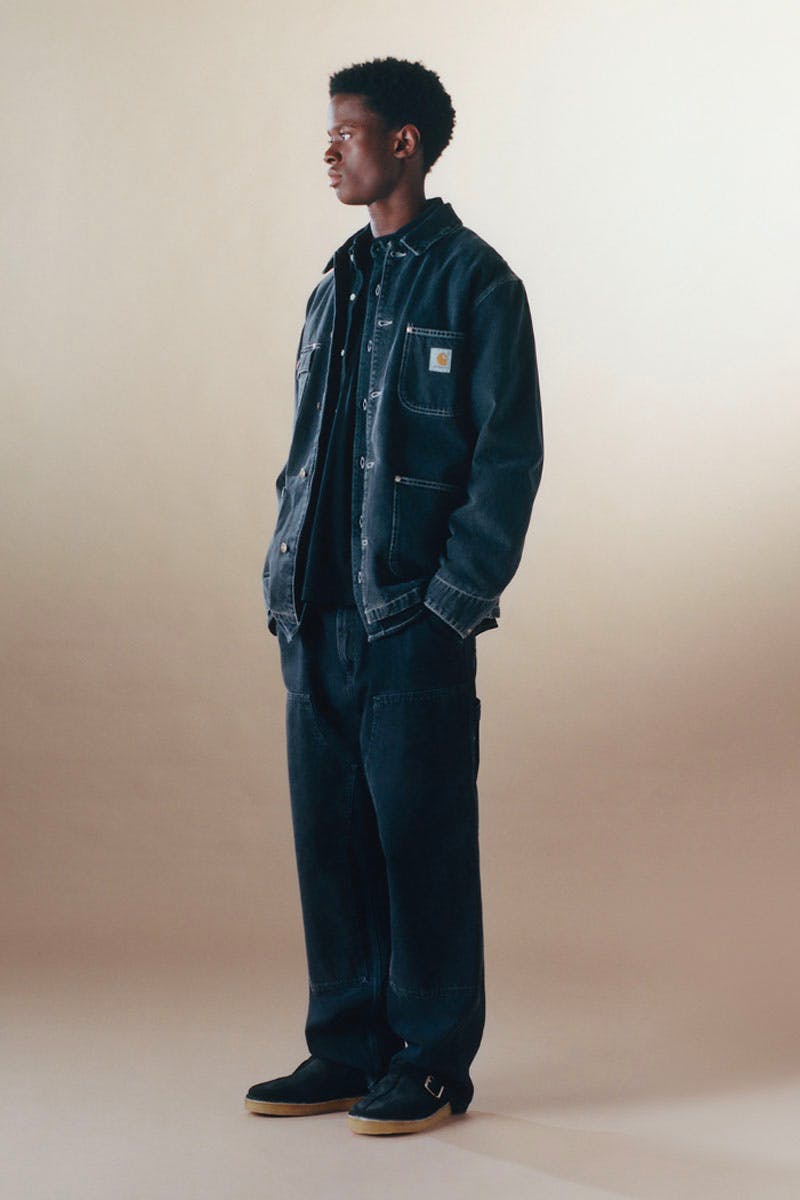 Blue tones look to be a particular focus for the season, with playful baby blues extending into deep navy across all categories. The iconic Double Knee Pant, for example, now comes in an intense royal blue finish, offering a strike of color to any collector's wardrobe.
For now, you'll find a pretty concise selection of SS23 pieces available online and in-store. As is the standard operating procedure for Carhartt WIP, additional styles will roll out consistently throughout the season.
Shop our favorite products