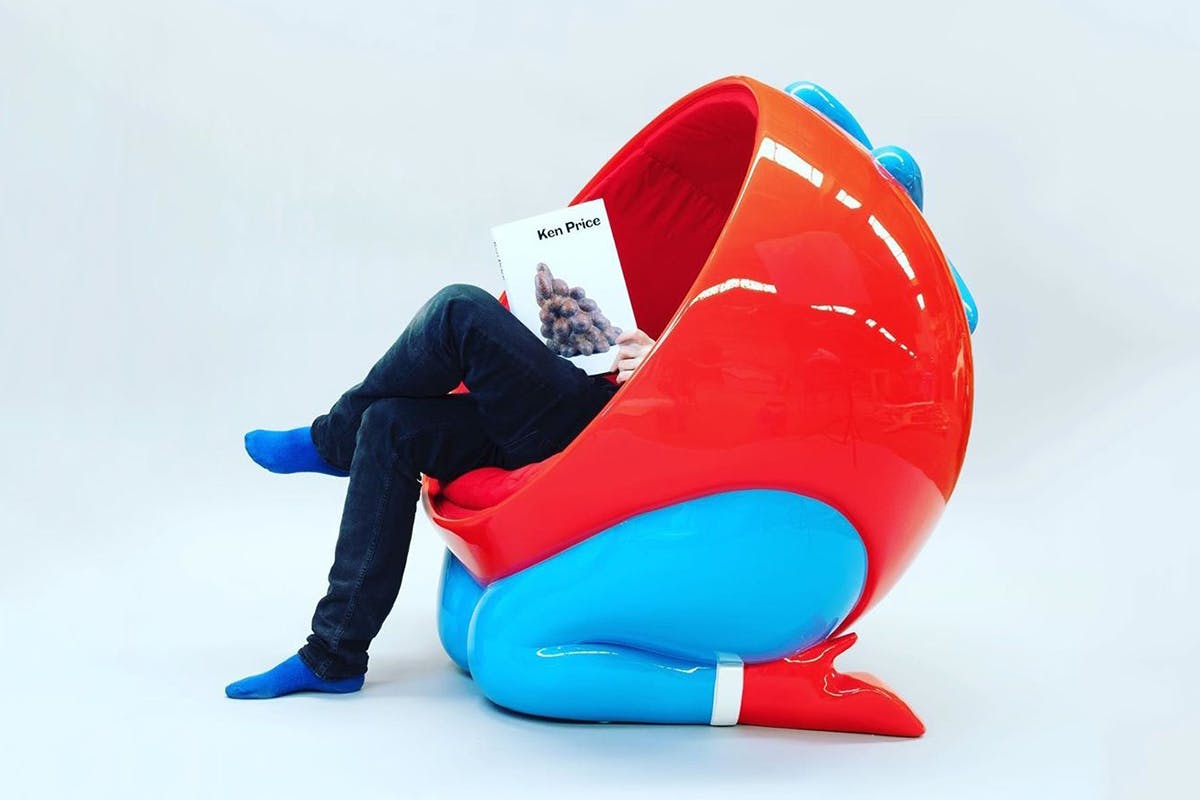 Case Studyo continues its collaborative efforts with Dutch artist Parra, now teasing a new design featuring Parra's humanoid Tomato character. The Tomato Chair is set to officially debut at VOLTA 2019 in Basel, Switzerland.
Measuring 120 x 120 x 90 centimeters, Parra's Tomato Chair has evidently been years in the making. The fully functional furniture showcases the aforementioned Tomato character in red, blue, and white.
The sculptural chair debuts today at Joshua Liner Gallery's A11 booth at VOLTA. The work of art will be on display from June 10 to June 15.
You can learn more about VOLTA 2019 by following here.