Love is in the air this year, and in more ways than one. After months of "keeping it casual," it should be pretty clear whether the person you've swapped streaming service passwords with is proper boo material. Or maybe you've made the choice to practice a little self-love by taking some alone time and treating yourself to something personal.
There can be a lot to figure out this holiday season. But no matter if you're thinking about turning that situationship into something more official or enjoying a long-term commitment with yourself, David Yurman is here to help you show that special someone exactly how you feel.
As a company built on passion and partnership, the NYC-based jeweler is no stranger to a good love story. Following a serendipitous meeting in the late 60s, ambitious creatives David and Sybil Yurman ventured down a path in search of authentic expression. Sharing a deep devotion to the beauty of design, David and Sybil found support in one another as they pursued their artistic goals. After creating a name for themselves in the New York art scene of the 70s, the couple would infuse their works with the same warmth and intimacy they shared for each other and, in the process, establish the iconic jewelry label we all know today.
After more than 40 years, the husband-and-wife pair have built a brand known for its dedication to artistry and unrivaled craftsmanship. Described as "one long art project" by its founders, David Yurman is in the business of creating moments between people. Intending to communicate the true essence of passion, each piece takes on a story of its own, only defined by the context in which it is given or received.
For its latest collection, the imaginative jewelry brand has created a line of standout items that reflect the untapped potential awaiting discovery within a genuine connection. Designed with clean lines and elegant contours, the diamond-encrusted bracelets, charm necklaces, and signet rings highlighted in this capsule exemplify the classic David Yurman precision.
Leading the collection is a series of sterling silver rings based on the ancient art principle of chevron patterning. These intricate pieces boast a subtle v-shaped motif and are made in relation to one another, representing the close bond realized in any good relationship.
If swapping rings feels too "serious" for you, the artisan jeweler has created a line of pendants to help you express how you feel. From hearts to initials, these charms, made with 18k gold and pavé diamonds, give the wearer room to add a personal touch. Whether worn individually or in a set, these pieces encourage self-expression in a whole new way.
With the trial stage coming to a close, David Yurman celebrates love in all forms by tapping back into those feelings realized all those years ago, encouraging everyone to (re)discover their own definition of what love can look like.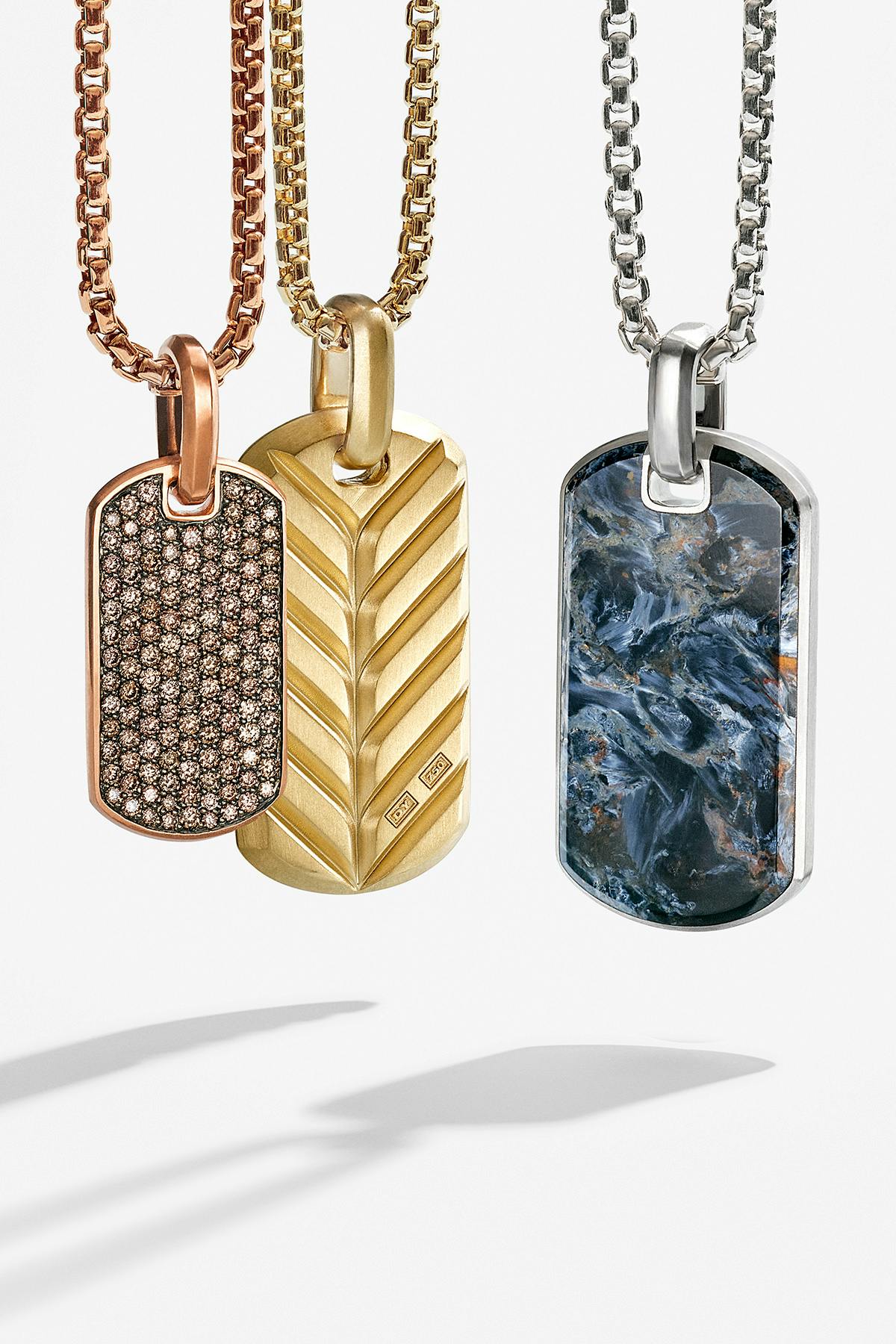 Shop the latest capsule and more at davidyurman.com.