Chanel truly is a walking pair of socks. Somehow, Chanel is simultaneously one of the world's biggest luxury labels and a total enigma, barely revealing anything about its goings-ons outside of the scant stuff it shares on social media.
Like, Chanel barely promotes its new ready-to-wear and footwear designs beyond the runway shows that reveal them. If you aren't checking the Chanel website or boutiques, for instance, you probably aren't aware that Chanel has quietly and impressively leveled up its sneaker collection.
This is all part of the Chanel mystique, of course. You don't get to this level of international acclaim by loudly boasting about every thing you do: you've gotta keep it low-key so that only the die-hards are clued in (and paying up).
Starting with Fall/Winter 2022, Chanel's sneakers have taken a big step (pun ha ha) forward with dynamic, thoughtful design.
To be clear, Chanel has long made a mint off of footwear.
Its sneakers are presumably perennial best-sellers — Chanel doesn't specify its financials beyond reporting overall revenue but I see its espadrilles, rubber boots, and Chanel Trainers everywhere — and Chanel iterates its selection of shoes every season but, as of late, Chanel's shoes are really stepping up (ha ha ha).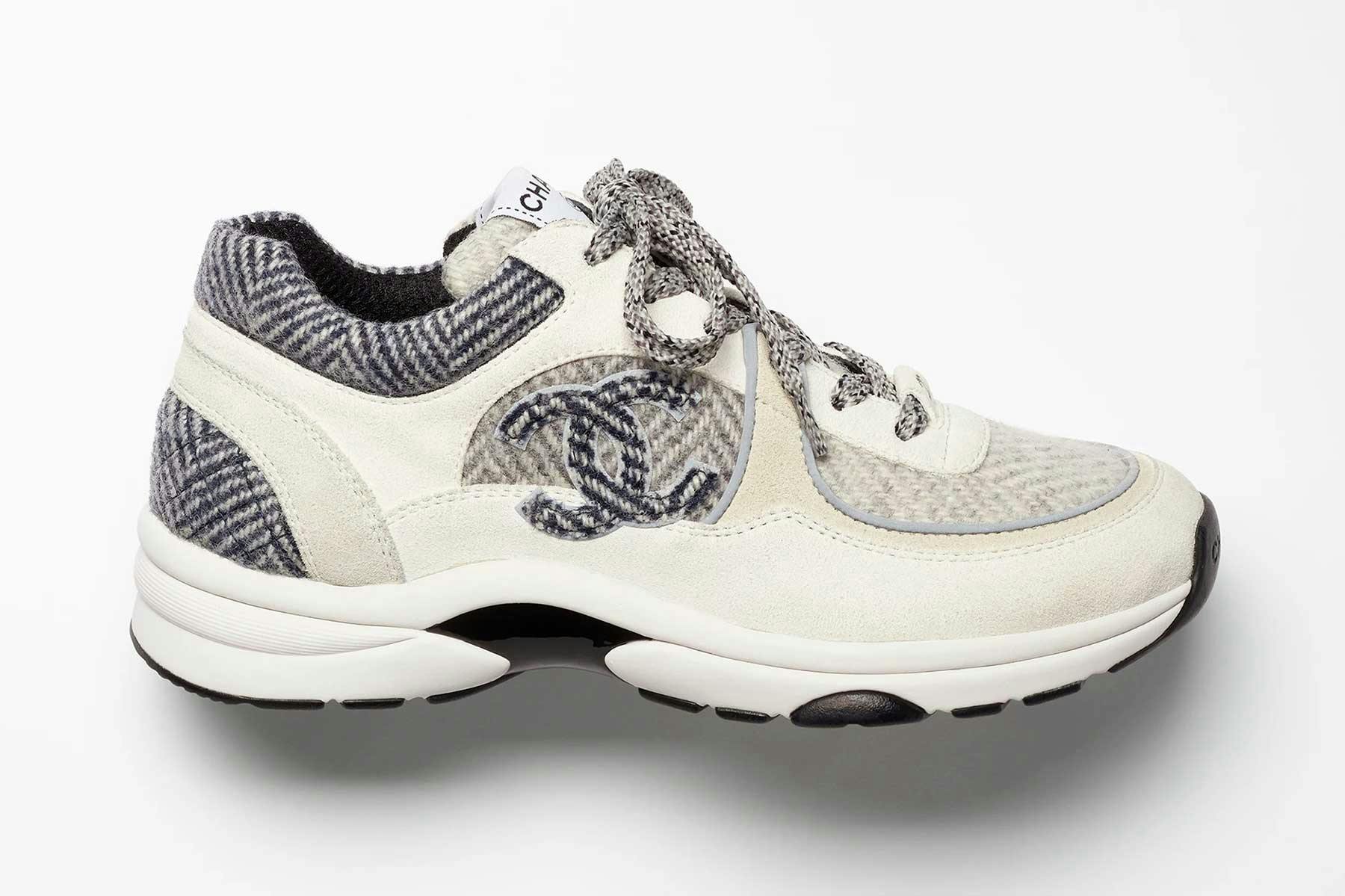 Fall/Winter 2022 realized Trainers and toggle-lace runners in Chanel's signature tweed, an appealing graphic take on its signature shoes that's textural enough to underscore their luxuriousness.
Cruise 2023, which began arriving in Chanel stores in late 2022, took the humble Trainer in fresh directions.
Consider the glistening metallic silver (dad shoes will never die) and handsome monochrome leather colorways as evidence that Chanel is not only aware of overarching footwear trends but answering them in its own patient way.
The Spring/Summer 2023 pre-collection is more of a return to the Chanel I expect by way of some Air Max 95-esque trainers that remind me of the rather anonymous "luxury" sneakers of decade's past but there's a pleasantly stylish surprise to be had as well.
That is, Chanel has imagined a pair of neppy suede low-tops in burgundy kidskin that looks all the world like a Nike Dunk gone luxe.
Maybe it's a little too sleek to really affect the inherently attractive chunk that makes the Dunk so wearable but the vibe is there.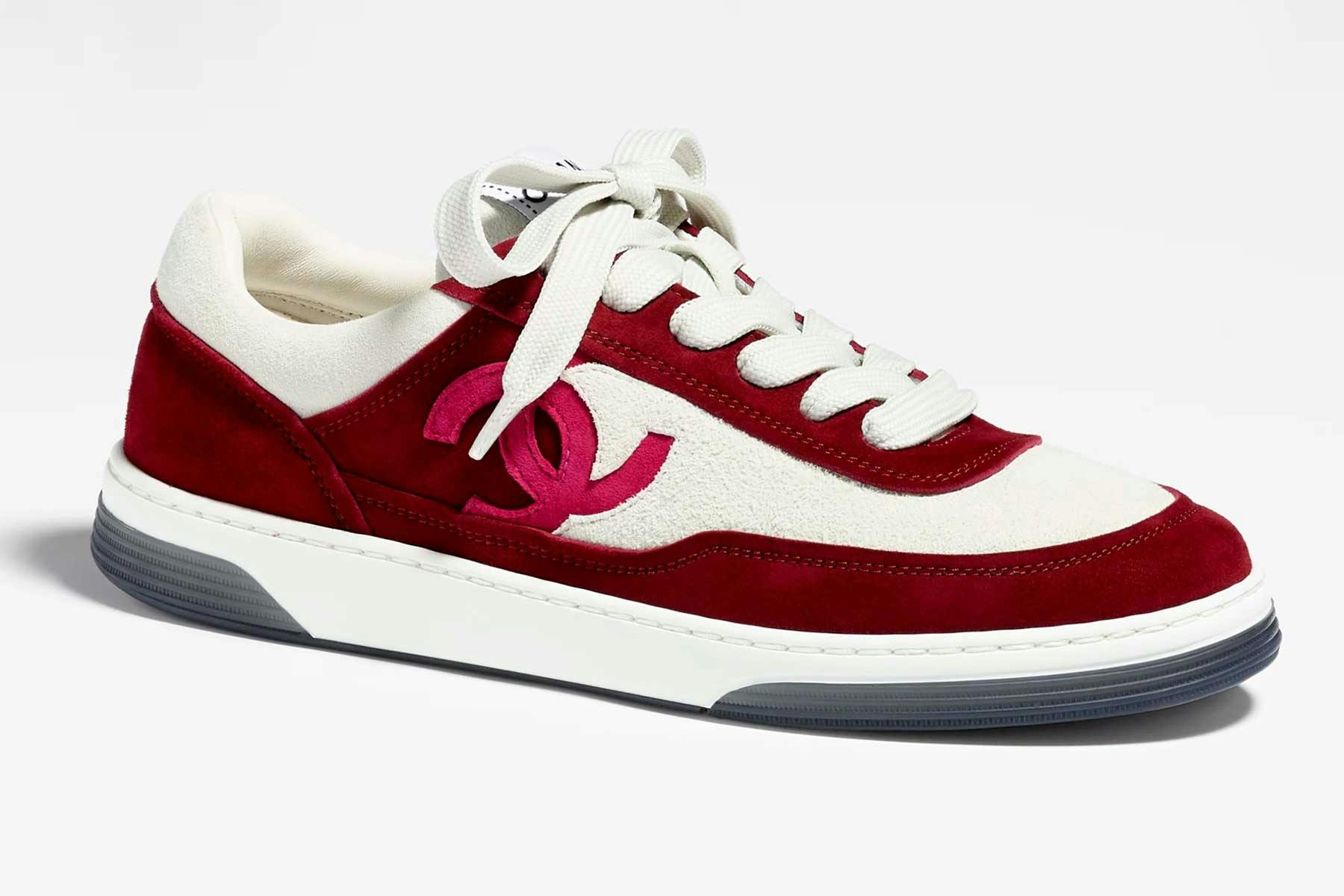 You won't hear it from Chanel itself but the maison is clearly taking pains to consistently cook up better and better sneakers, which is clearly getting fans excited.
Need proof? Wel, don't check Twitter (folks have... thoughts) but instead peruse a few resale sites, where practically every single size of Chanel's just-released monochrome Trainers are already flipping for nearly $1,400, about double their $690 retail price.
Shop our favorite products