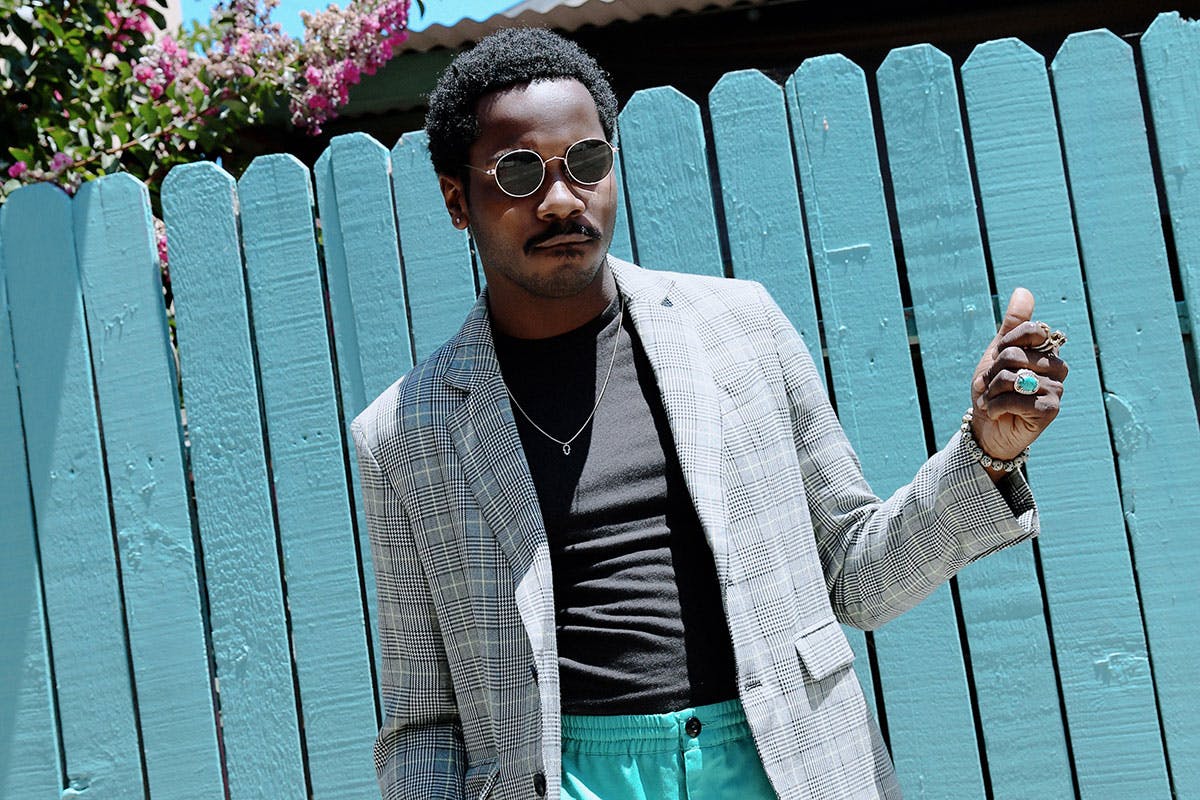 In this Ones to Watch feature, we catch up with Channel Tres, a self-proclaimed "weird kid from Compton" whose unique West Coast spin on house music is truly trailblazing; bringing politics into party music has rarely sounded as irresistible.
Once you've seen him glide around on stage with a microphone in hand, it's hard to imagine that Compton-born Channel Tres was ever just a DJ. The 28-year-old producer and vocalist has the bobbing crowd at Brooklyn's Elsewhere absolutely enamored, hanging not just on his every word, but every thumping bass drum hit and well-timed spin move.
"I have a lot of shit to say, and I just like dancing," he explains over a much-needed bowl of pho a few hours before the late May show. "I like being the center of attention and the frontman."
He hasn't had to fight hard for people's eyes and ears since releasing his first single "Controller," a wry ode to the relationship between a DJ and dancer built around an insatiable groove and a sub bass-heavy bridge. Channel made the song before he had really launched a solo career, but he quickly grasped a sense of its power, even as it earned critical praise from the jump.
"'Controller' I made while I was still DJing for Duckwrth [on tour]. It was a demo, but we were riding around in the car listening to it and the whole trip everyone kept singing it. I played it for AUGUST 08 first and he was like, 'Bro, you're about to be a full artist.' I think everybody around could see the change in me."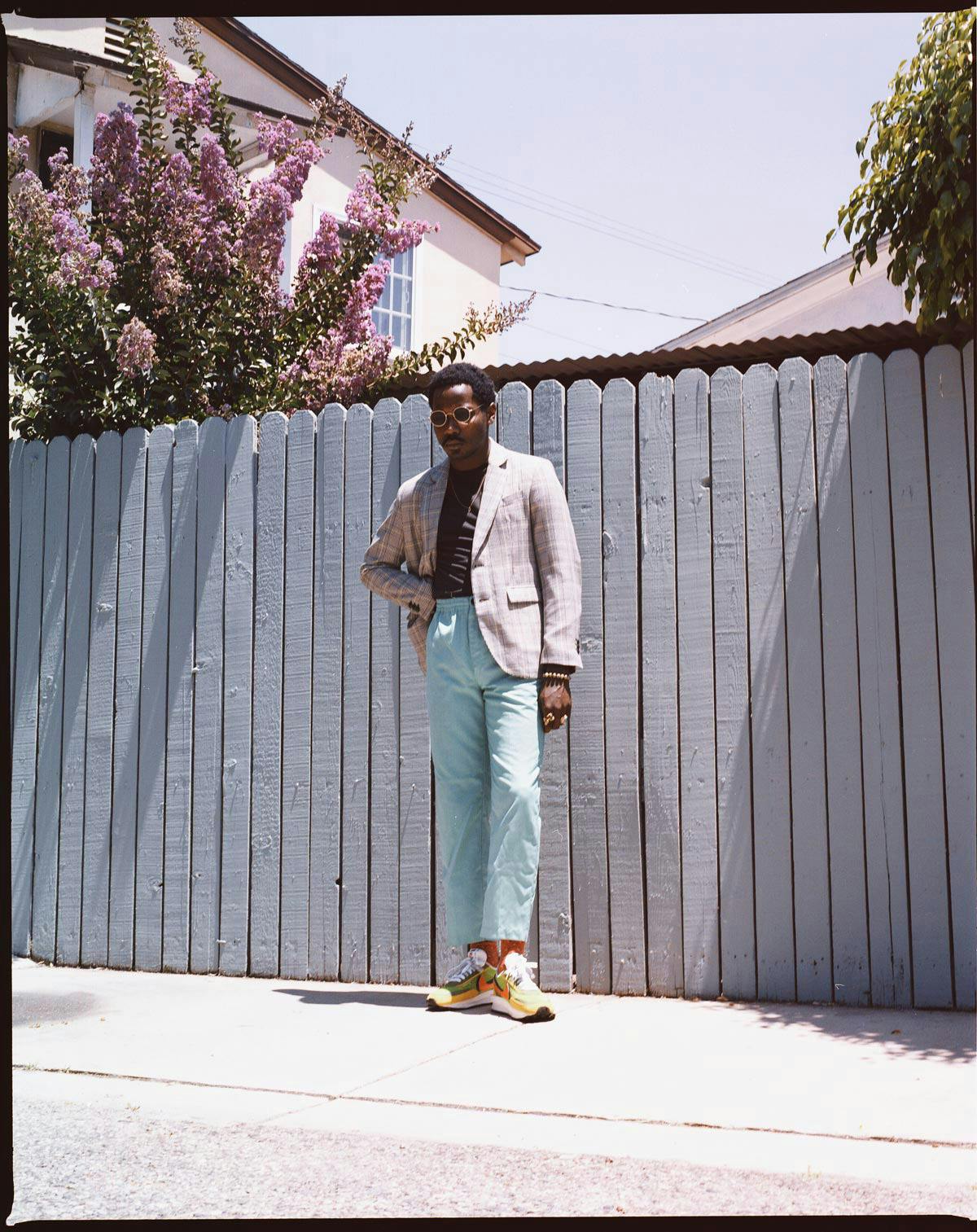 The single was released by Godmode, the same label that helped Yaeji and Shamir early in their careers, and which released Channel's self-titled EP in July 2018. "Controller" was an easy sell for house music diehards, who saw Channel bringing a fresh take on the genre's storied midwestern tradition. It helped that the song was remixed by Detroit house legend and Moodymann collaborator Andrés.
"When I heard 'Controller,' I was just hooked. It had the effortless cool of the best Detroit house producers, but Channel wasn't jacking their style, he was adding his own West Coast touch to it," recalls writer Meaghan Garvey, who is currently working on a book about the bloghouse era. "Plus, he's just got the voice — not a voice for singing or rapping, but for straight talking your shit."
Now that he's gotten the "center of attention" part down, Channel is ready to focus on all the shit he has to say. The forum for that will be his upcoming Black Moses EP, a project that takes what was a subtle component of his earlier ethos and brings it to the fore. Based on his two 2019 singles, "Brilliant N***a" and "Sexy Black Timberlake," Channel wants to uplift and celebrate the black community in all of its diverse glory, while not skirting away from heavier ideas like socioeconomic struggle, violence, and incarceration. On the project's title track, which he performs live, Channel raps, "It ain't about me, it ain't about me / Gotta cook it because momma hungry."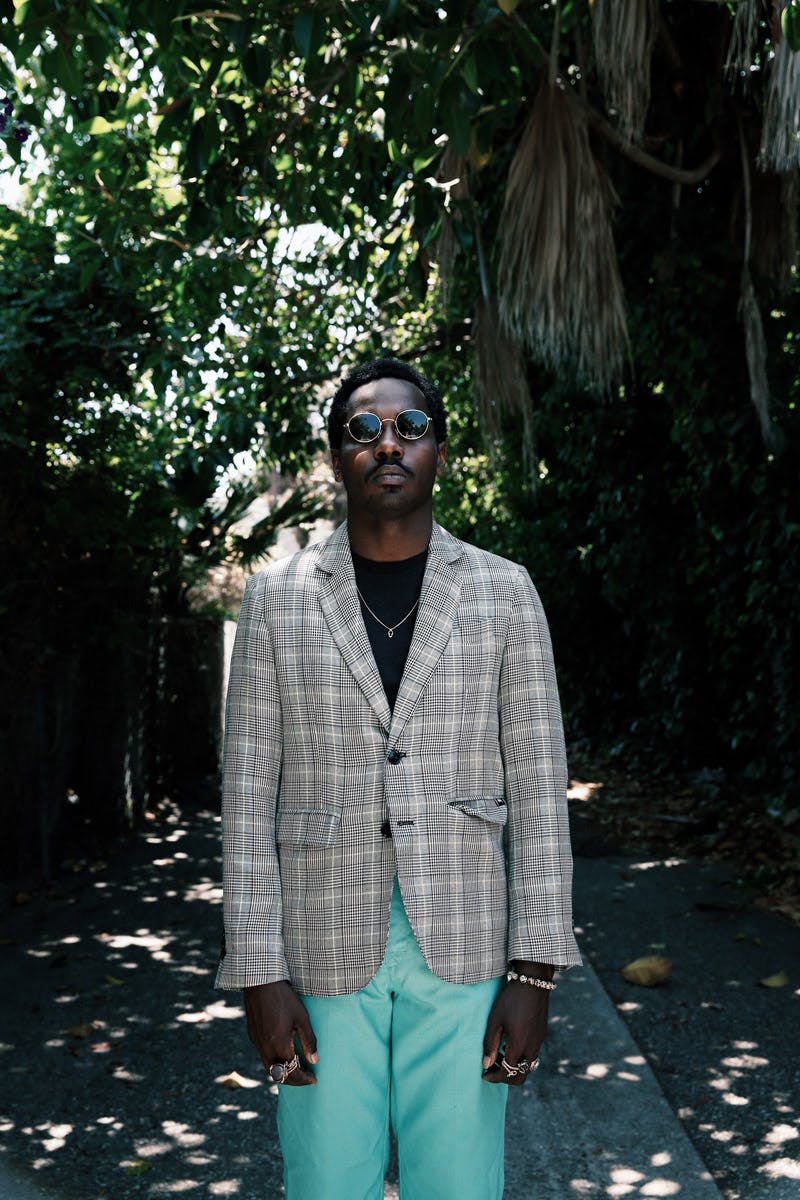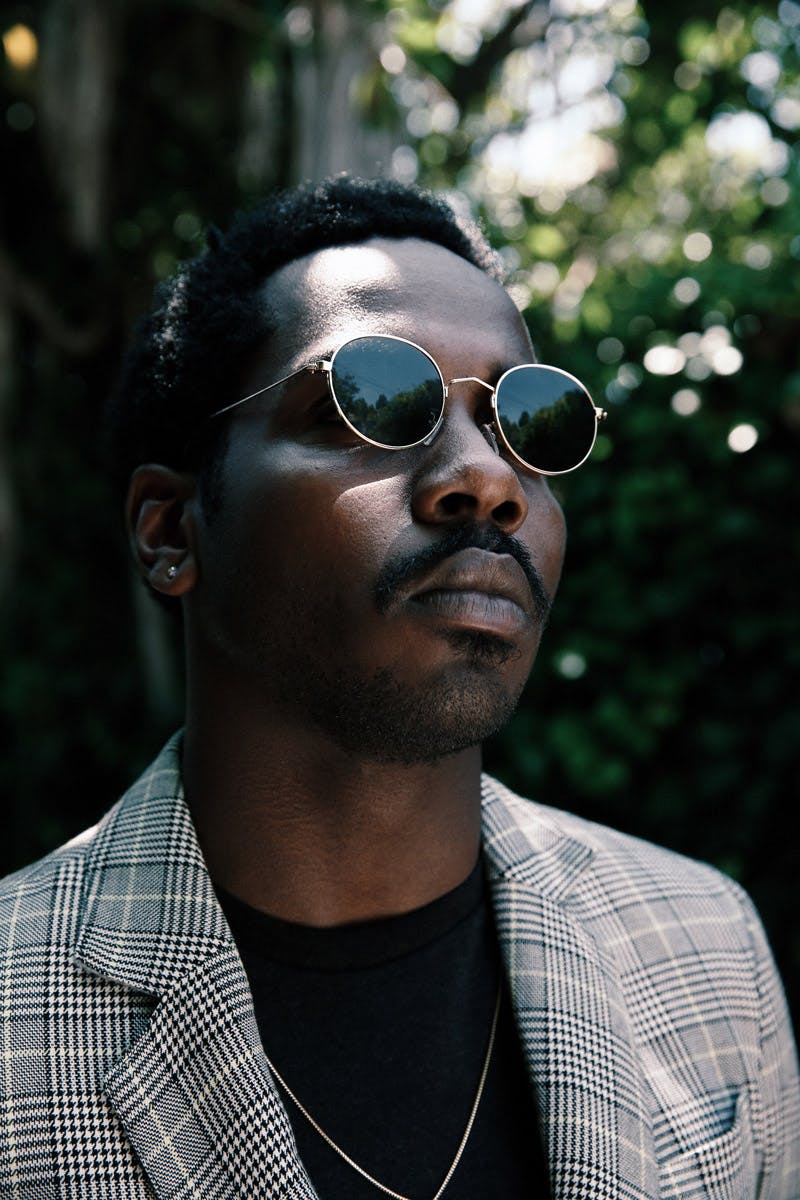 When looking back on Channel's career, it's quite possible that Black Moses will mark the beginning of the artist contributing meaningfully to house music's storied history as a tool for social commentary and disruption.
"When I do start doing albums then you'll start to see my themes more, because everything will always have a different theme," Channel says. "I'll push the needle every time."
There's always been a message behind Channel's songs, it's just that at first he was still delivering his messages rather slyly. With its hypnotic hook and wormy synth bass, "Jet Black" is more party than politics, though the point of Channel's music (and house more broadly) is to marry both elements. In the case of this track from his self-titled EP, the song carries a message of black pride and anti-colorism.
"I made this song because I'm dark as fuck, and jet black is the darkest color there is," he says from the Elsewhere stage.
Pride in marginalized identity is one of the fundamental tenets of house music, which dates back to heavily black and queer communities in cities like Chicago and Detroit. As such, the music has long been a mechanism both for external action and internal healing.
"House is, of course, inherently political music — less so from overt 'messages' in the music than from the simple fact that it was created by and for young gay men of color, the sound of these people reclaiming space in an environment that was openly hostile to them and their art," Garvey says.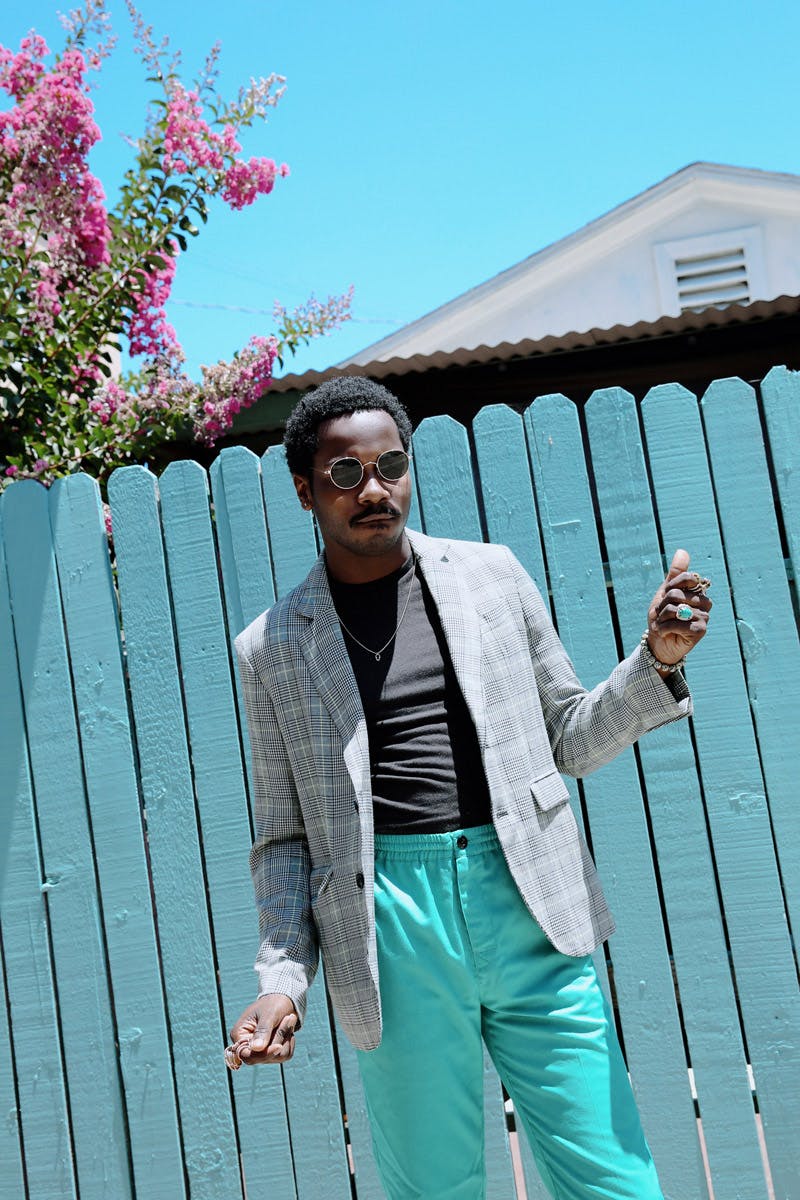 She also cites Rhythm Controll's 1987 track "My House," a foundational work of the genre, as one of the songs that pointedly tethered these ideas to the backbone of house music.
"[It's] this very biblical track that's essentially the genesis of house music, narrated by this omnipotent house deity, Jack. And Jack is the god of dancing and letting loose, but he's also the great unifier," Garvey explains. "'You may be black, you may be white... It doesn't make a difference in our house.' So the party and the politics are all wrapped up in one, inextricably."
Just as blending socially conscious ideas and dance music has a storied past, so to does the combination of house and hip-hop that Channel is trafficking in. "Just being a black man growing up, everybody raps around you," Channel says, explaining that his sound was a natural product of his environment, not a deliberate or calculated choice.
Garvey notes some stylistic predecessors like Moodymann, Omar S, and Theo Parrish from Detroit, artists who connected the genre with Afrofuturism while staying true to its history and roots. Channel himself told FACT that he was struck by the Moodymann sample on Drake's "Passionfruit" and started imbuing his music with midwestern house flourishes. The charisma of those artists is on display even more with Channel as he continues to grow as not just a DJ and producer, but a lead performer.
Channel's visions of frontman success seem to animate "Sexy Black Timberlake," a Black Moses single from early June. But while the song's clever title (it's a pun!) naturally elicits a bit of a laugh, as Channel explains to The FADER, it's actually a continuation of the themes he explored on "Brilliant N***a."
"As a black male I've experienced being vilified or objectified depending on what I was wearing or what I was doing," he tells the magazine. "'Sexy Black Timberlake' is me being objectified as a sex object for my skin color."
The video finds strength in community and is also an homage to Channel's Compton routes, which he references on the track itself with a subtle N.W.A. nod on the pre-hook. The visual takes that concept and blows it out, offering a stylized and joyous look at his hometown with flecks of OutKastian surrealism.
"I'm a weird kid from Compton, and I know a lot of weird people from Compton, so it's just showcasing a different part of the city," he says. "You always think gangbanging and guns and shit, but there are some really creative kids out there, just regular people that like to dance and do art. I just took it upon myself to showcase that part."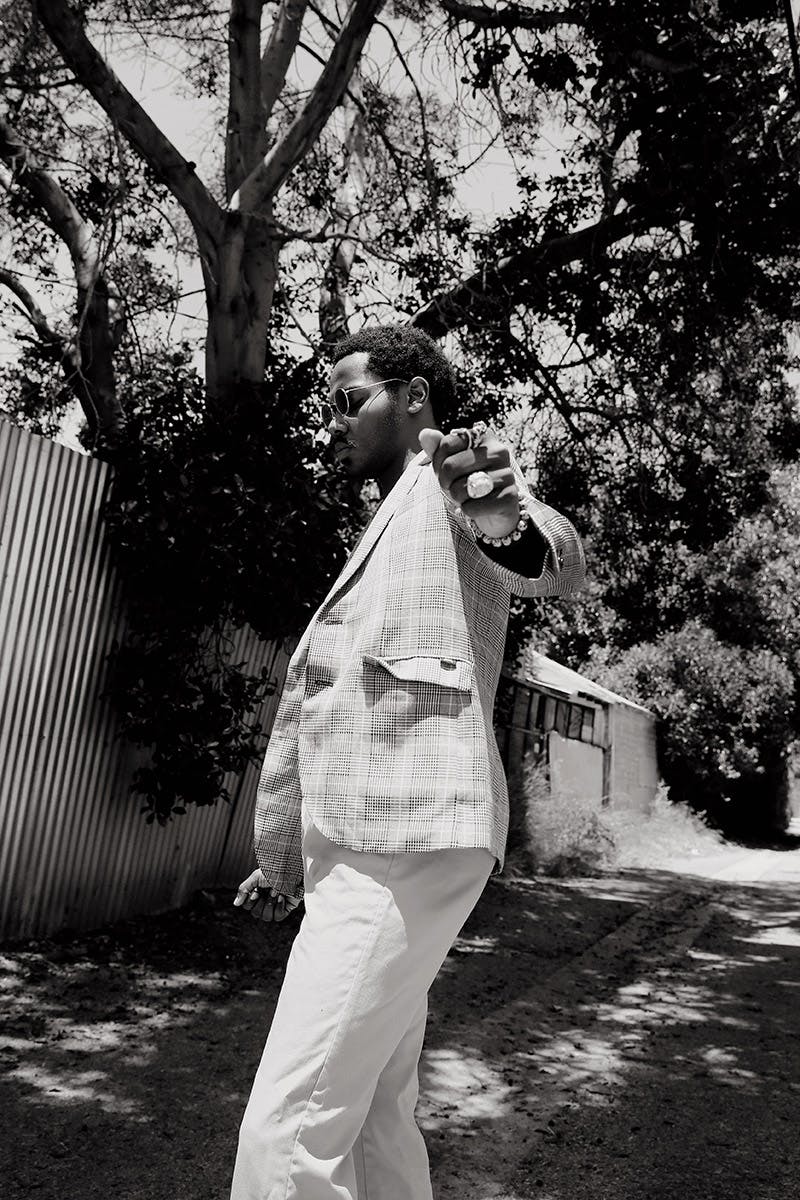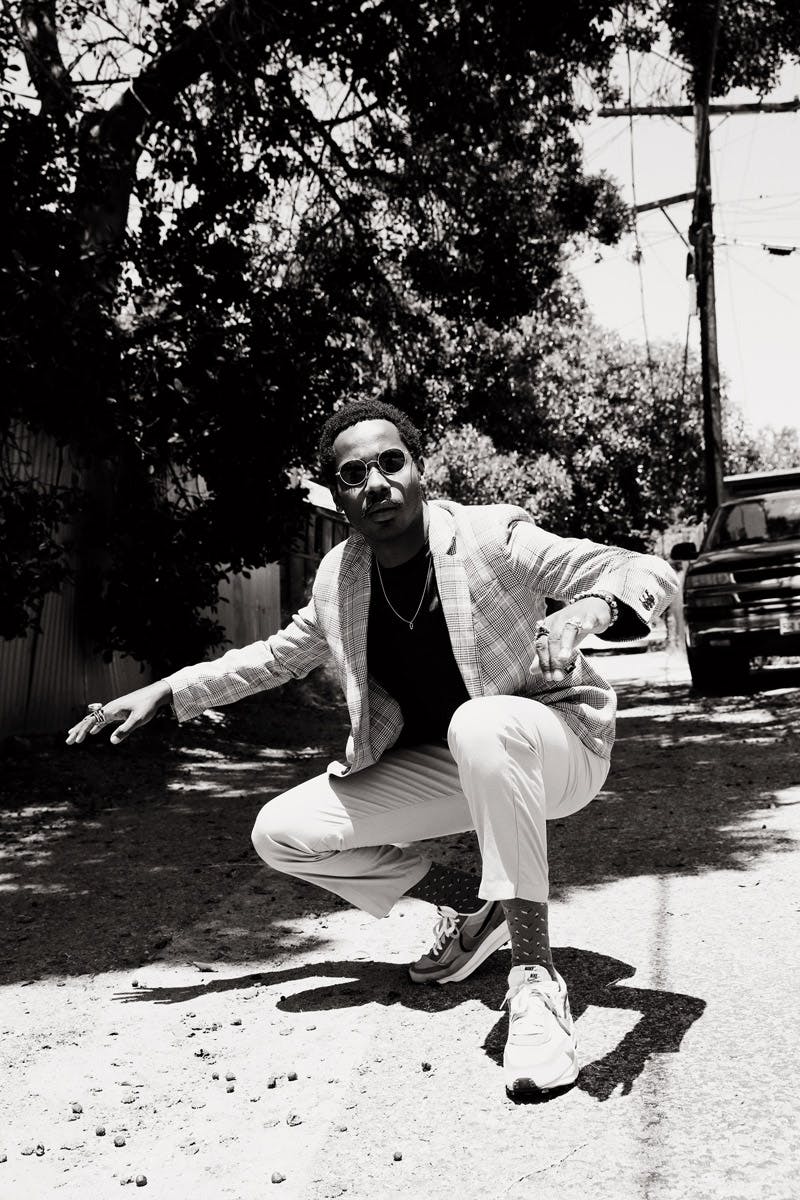 The choreographed scenes from the "Sexy Black Timberlake" video are echoed in Channel's live sets, where he and two dancers unveil an impressive array of moves. Channel also had a crash course in performing. His first show in New York was opening for Robyn at Madison Square Garden in March, and he went on to support the pop star throughout North American, while joining Vince Staples for a few dates later in the spring. While some artists might cater the songs and sounds of their set to those two different crowds, Channel instead used it as an opportunity to figure out how to work with and engage those different audiences.
"On the Vince tour, I learned how to be more free with the crowd and get them participating. Go out there, start chants. If I've got another verse for another song, just go a cappella in between to show people that I can flow," he explains. "The Robyn tour helped me embrace my sensuality and my feminine side as a male. Her audience is a lot of queer individuals. But I didn't really tailor anything, I'm just learning."
Channel cites influences who were always able to make people move their bodies while also addressing the concerns of the body politic, acts like Prince, Marvin Gaye, and David Bowie, while also praising newer artists like Toro Y Moi, Anderson .Paak, and Pharrell, too. Just as their music inspires Channel, he hopes that his own will show people who come from similar environments as he did that they can be creative and express their ideas and feelings on their own terms.
"I grew up dancing. I used to crump because crumping was big in L.A. when I was growing up, so I was part of a group. We used to go to different high schools and do shows," he remembers. "I played drums and did spoken word in church. I grew up pretty much a performing arts kid. That's kind of what kept me out of gangs and shit."
Hearing Channel's music may well have a similar effect on young people today; it's hard to picture yourself anywhere but the dance floor when it's on.