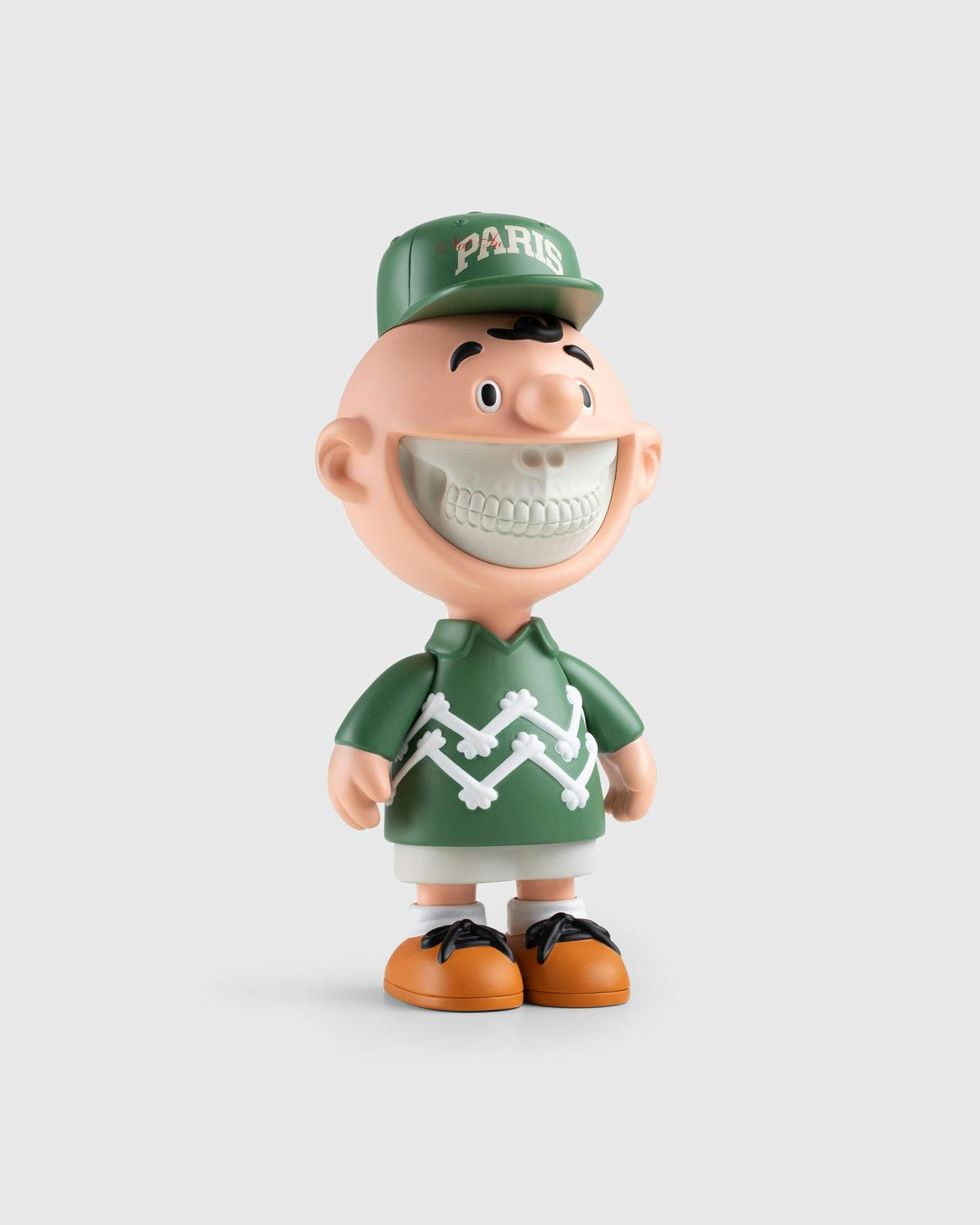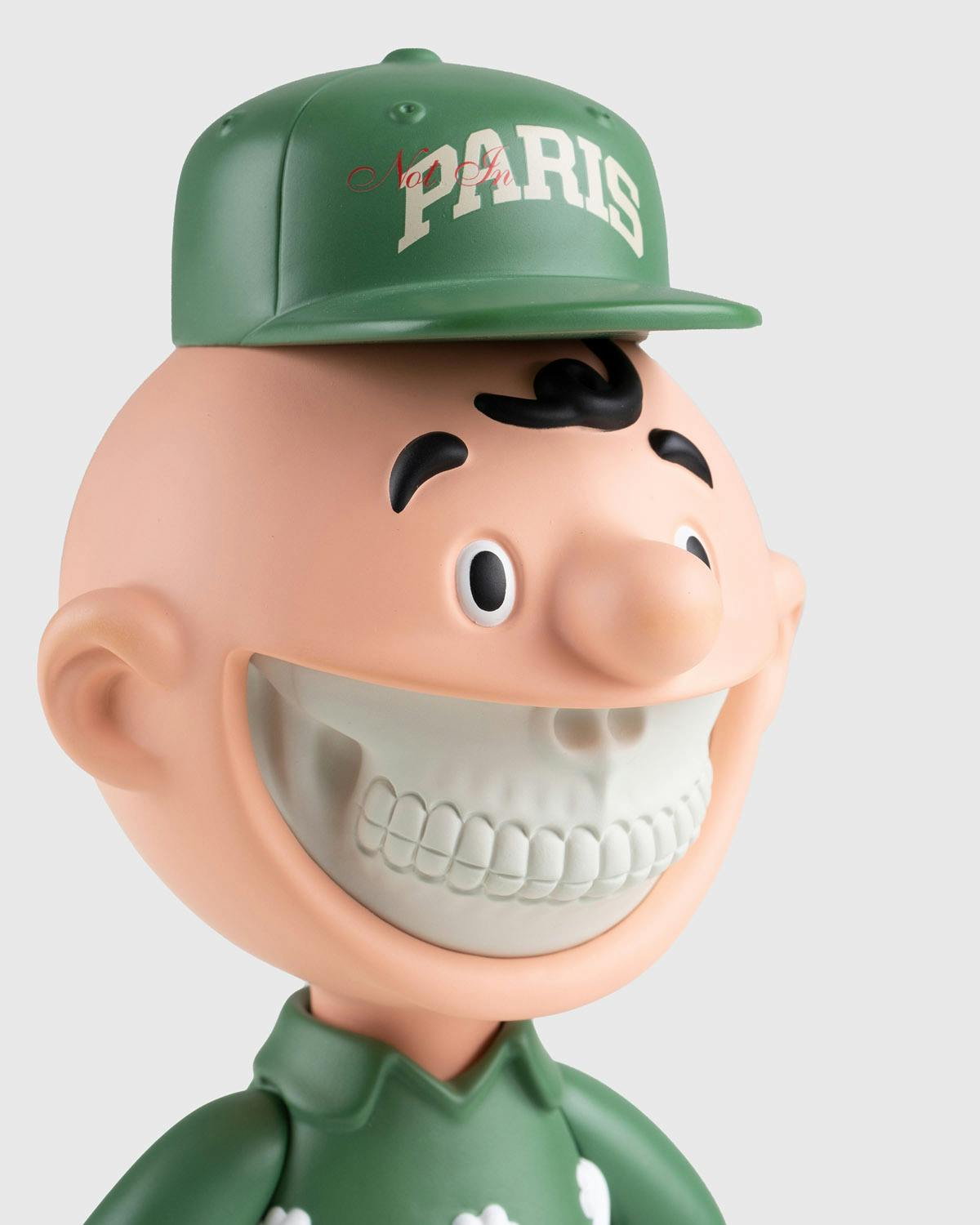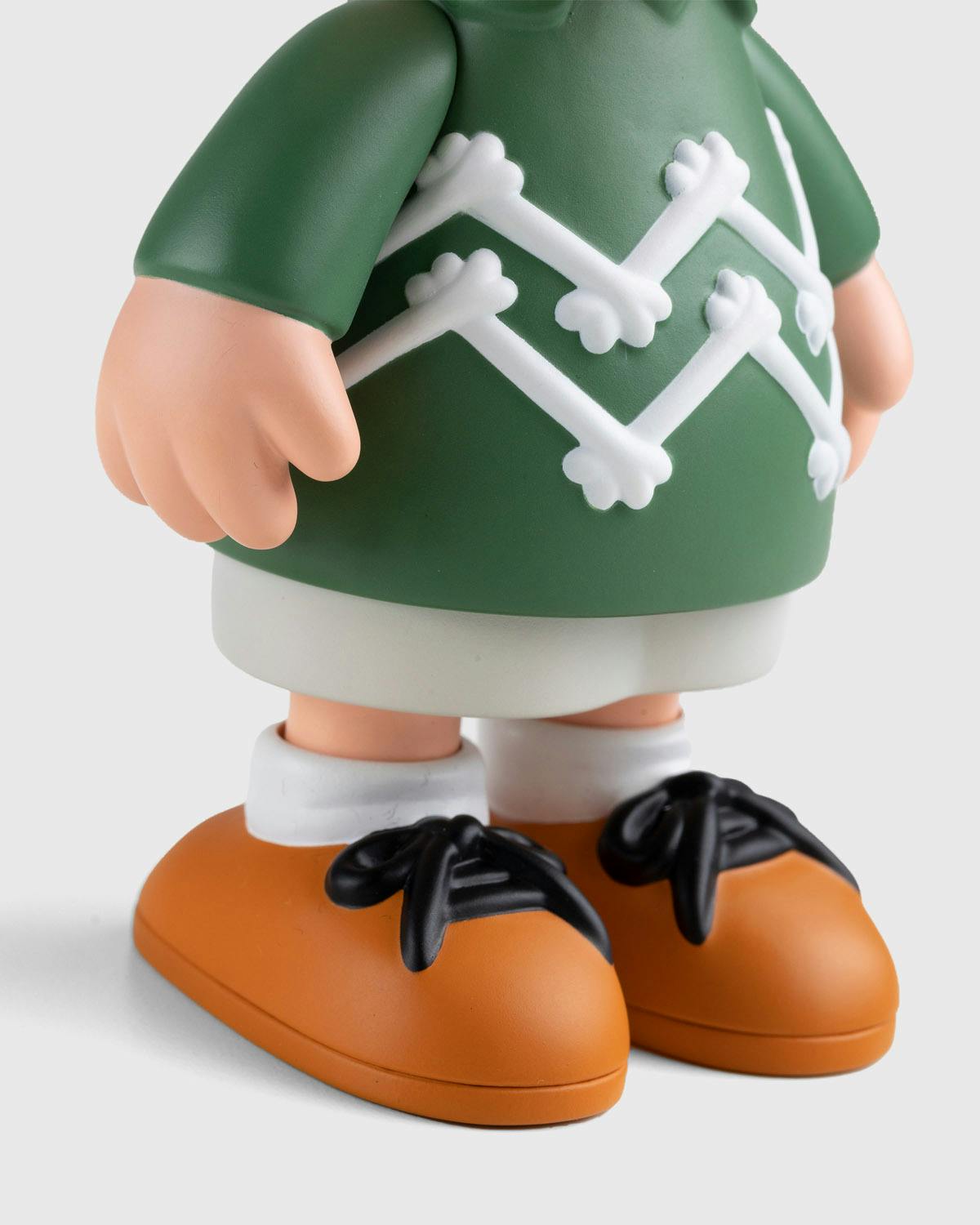 The 4ème édition of Not In Paris is finally here. With over 20 brand collaborations and exclusive content, it's our biggest one yet. Explore the series here and shop the collection here.
Brand: Garageworks Industries x Highsnobiety
Release Date: June 22
Buy: Highsnobiety Shop and in-person at our Paris pop-up at 35-37 Rue des Francs-Bourgeois, 75004
Editor's Notes: There's no denying that collectible culture has drastically accelerated over the past few years, as brands like Kid Robot and B@ARBRICK have become household names, blurring the line between toys, collectibles, and art.
Meanwhile, artists have also been able to find a niche, creating more accessible figurines that extend their artistic practices. These include KAWS, Hajime Sorayama, and Ron English — whose collaborations with Garageworks Industries have become firm fan favorites.
Regarded by many as the "godfather of street art," he started out in the 80s plastering political messages onto billboards to replace adverts as part of the culture jamming movement. It's a time when he gained significant notoriety, with his friend and contemporary Banksy reportedly saying at the time that he wanted to be the "Ron English of Britain."
Since then, he has gone on to expand into creating gallery art and immersive experiences that continue to merge propaganda with pop art to create what he calls "POPaganda". Subverting pop-culture figures from Ronald McDonald to South Park characters, his most recognizable motif has come to be the "grin".
His signature skeletal smile peels away the skin from its wearer to display the teeth and bones beneath. These often exist beyond a canvas or spray-painted wall, as the American artist regularly teams up with Garageworks Industries to create 3d renditions of characters such as Bart Simpson, Spongebob Squarepants, and Mario.
Founded by Chris Kong, the Hong Kong-based brand is regarded as one of the leading vinyl toy production houses in the industry. Since its inception, the brand has released collaborative figures with the estate of gothic futurist artist RAMM:ΣLL:ZΣΣ, Slash from Guns N' Roses, London-born street artist SheOne, and much more.
Its most prolific collaborator, however, is Ron English and For Not In Paris 4 we've teamed up with Garageworks Industries to put our own spin on one of his Charlie Grin figurines. The limited-edition co-branded figurine is finished with our signature Not In Paris green, and even comes wearing one of the dad caps from the drop.
The collaborative Charlie Brown collectible is available to shop now, along with the rest of our Not In Paris 4 collection in the Highsnobiety Shop.