Swimwear brand Chromat is making serious waves at New York Fashion Week. Known for its consistently diverse runway, including plus-size figures and gender non-conforming bodies, this year's seasonal show saw the brand use something a little unusual at its FW18 debut.
To the surprise of many, one model that stood out was snapped wearing and eating a bag of Flamin' Hot Cheetos. While not your typical runway accessory, the ensemble was surprisingly well styled.
Wearing a red bikini top and bright orange cargo pants strapped with the spicy snack, visually, it's hard to fault the outfit. During the show, other models were also papped wearing neon-bathing suits with pool noodles in addition to energy drinks stuffed neatly into pockets. Sadly, only a select few were blessed enough to carry the famous snack.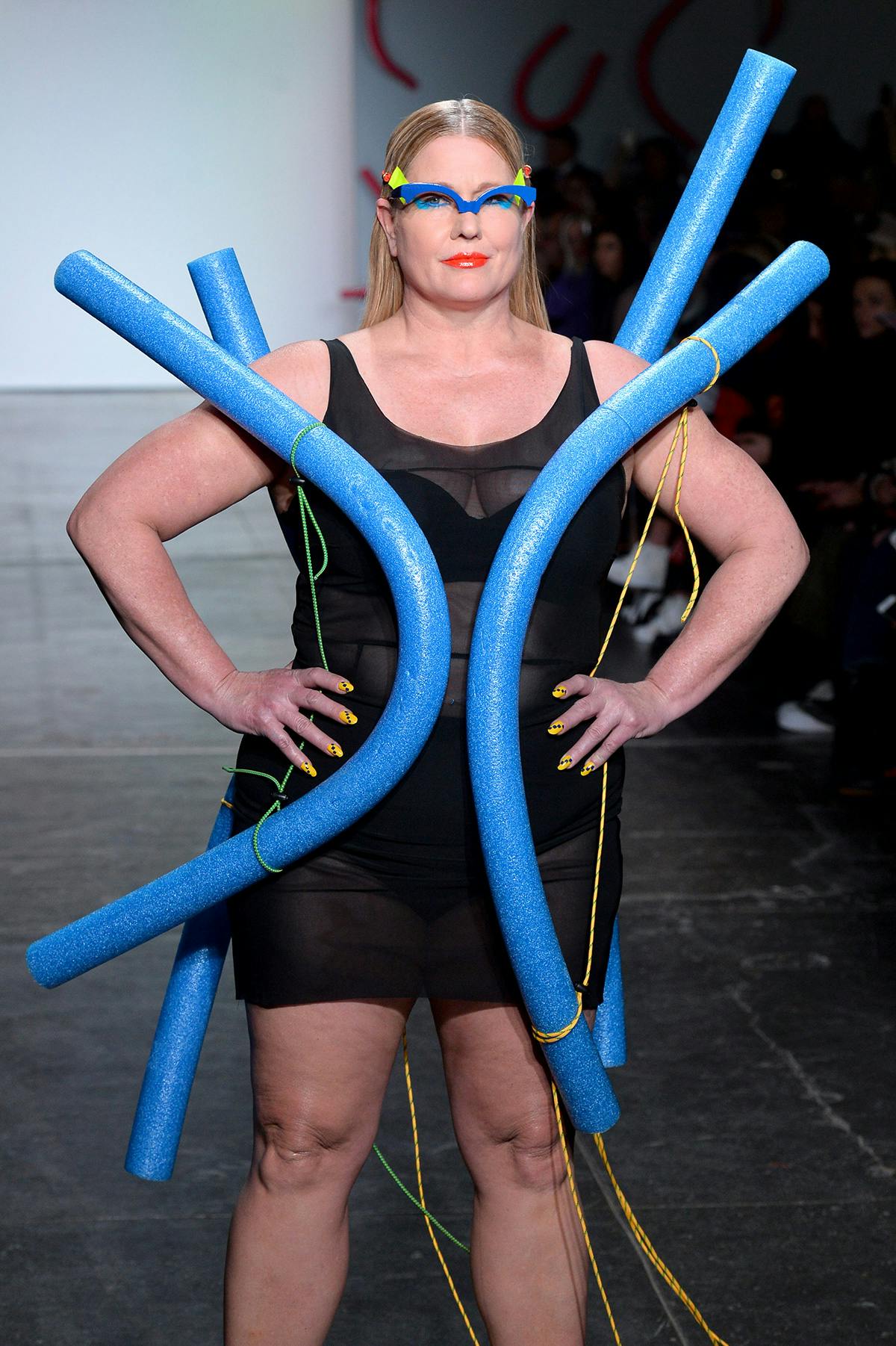 This isn't the first time we've seen food represented at Fashion Week. For Moschino FW14, Jeremy Scott designed an entire collection inspired by McDonald's and just recently, Raf Simons featured a bouquet of food at his drug-inspired FW18 collection.
Getting models to snack on the runway is a different story, but it goes to show that someone is putting the fun back in fashion.
Check out the images above and when you're done, check out this exclusive look at Eckhaus Latta's FW18 collection.