I've said it before and I'll say it again: Clarks Originals absolutely love a collaboration. At this stage, it wouldn't be remiss of me to say that there are probably fewer brands they haven't collaborated with than have, and even those yet to be partnered with are probably somewhere in the pipeline.
Let's face it, sooner or later we're going to reach a point where everything has some sort of Clarks collaboration, and I can't wait. They're like the CASETiFY of the footwear world, only good.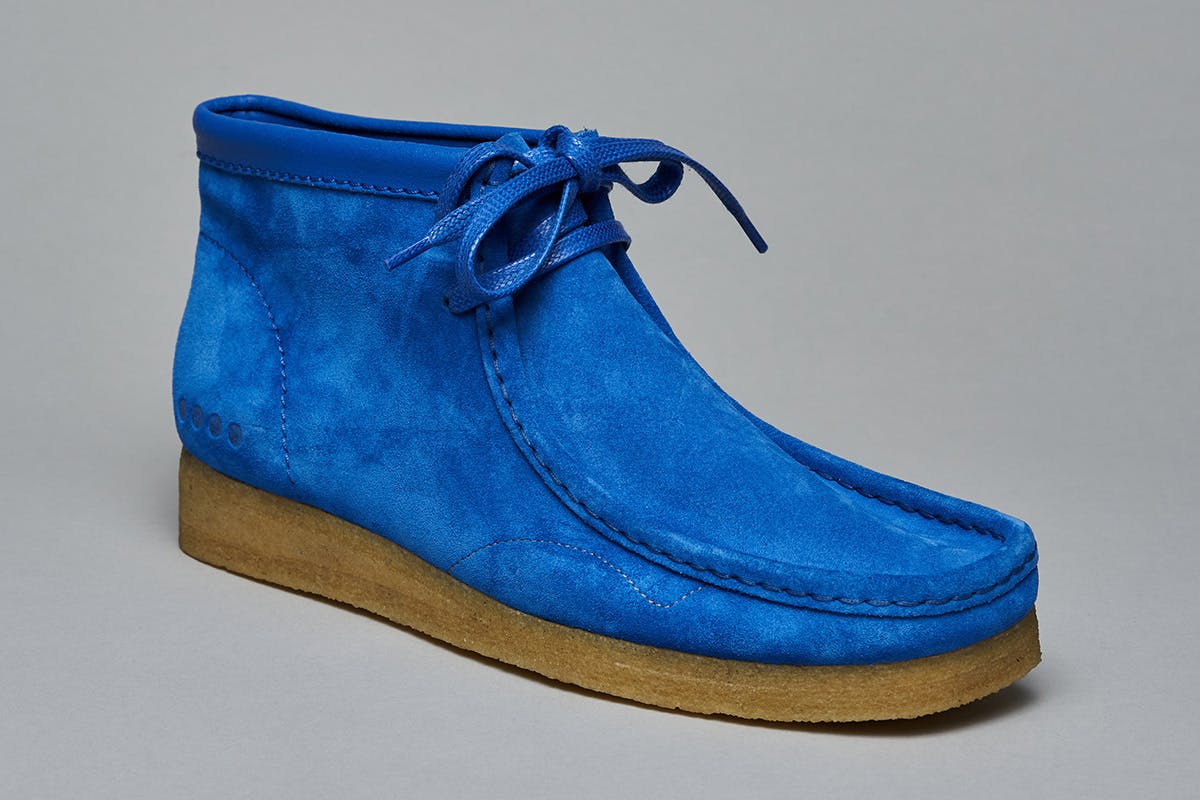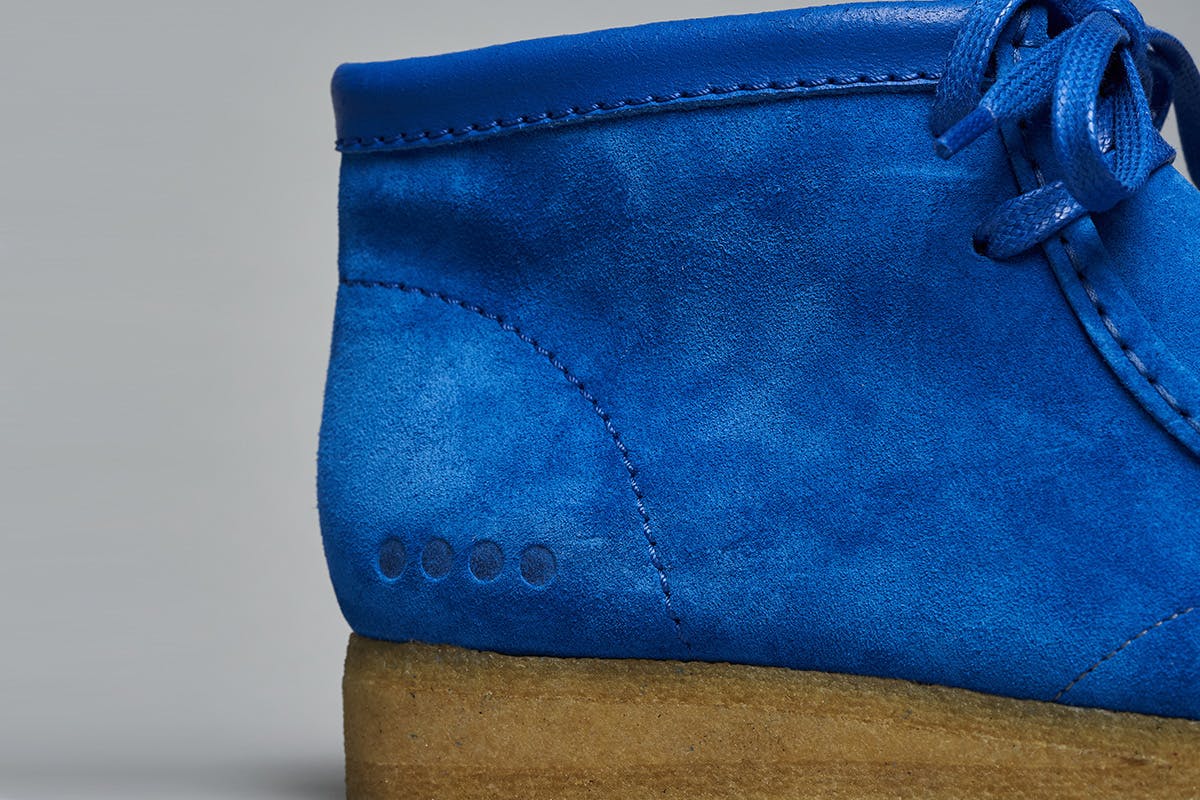 However you look at it (I see it as them keeping busy), it makes for some damn interesting link-ups, the most recent of which being arguably its most interesting yet.
Tapping cult indie label Them Skates, Clarks is dropping two collaborative styles in the Wallabee Boot Cup Mule and Wallabee Boot, as well as two skates: THEM 80s with an 80mm wheelbase, and THEM 909s, with 58mm wheels, all of which is available for pre-order now.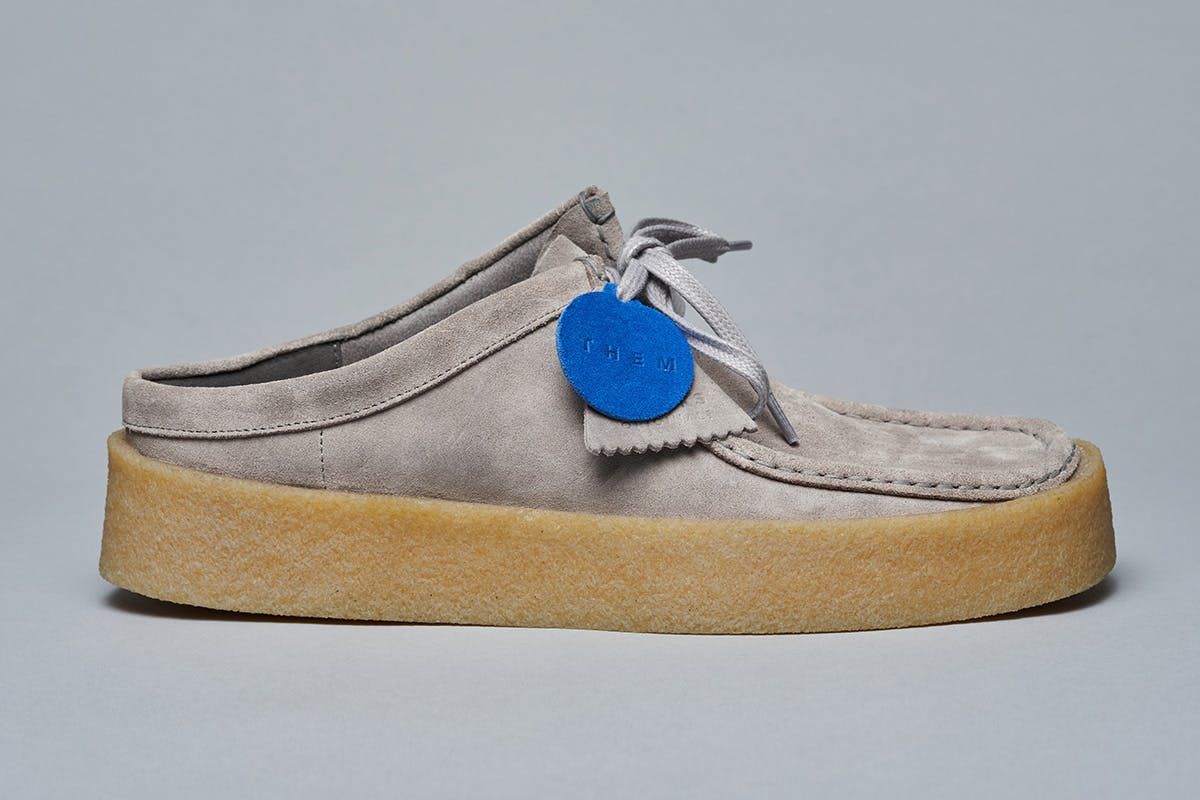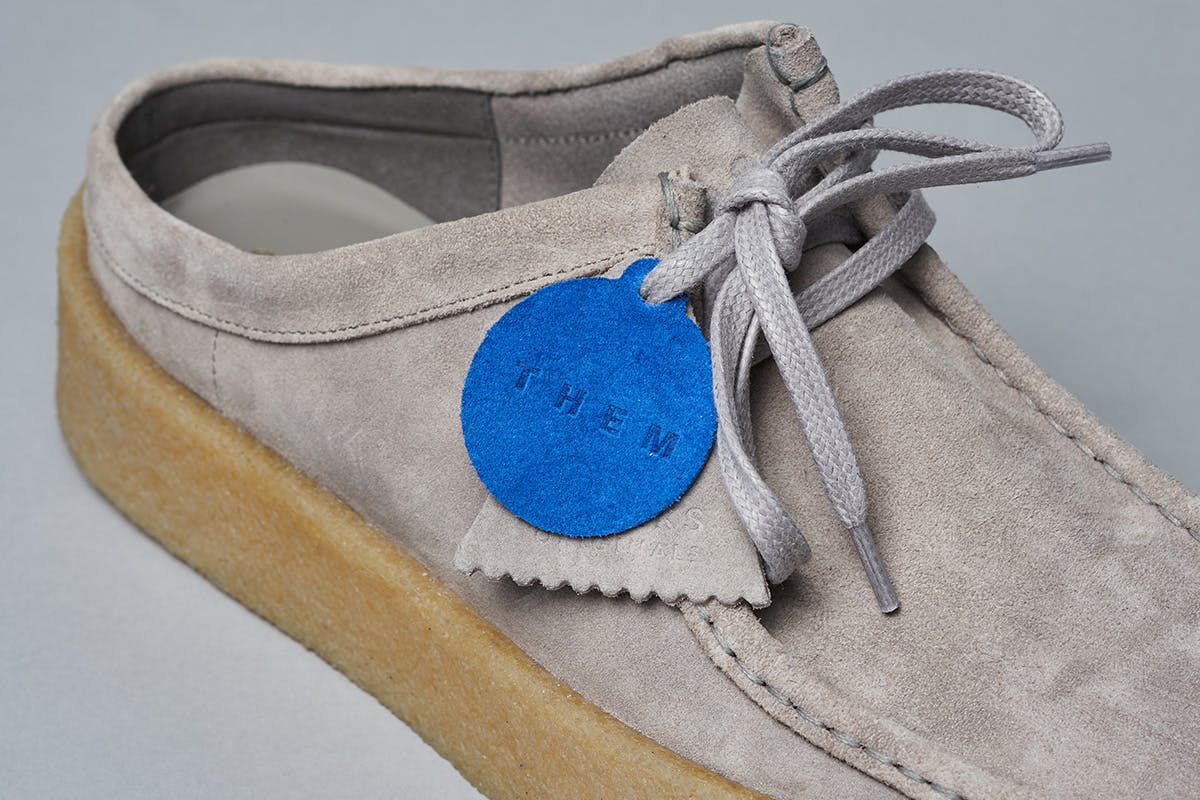 I mean, Them Skates x Clarks? Who'd have thought?
Nevertheless, the Wallabee Boot is undoubtedly an icon. Paying homage to the 909 skates, this unique take on the boot features subtle wave stitch detailing to the side, and arrives in an electric Them Skates blue.
The Wallabee Cup Mule is a silhouette that reimagines the signature style with an open-back construction for moments off the skates, with the convenient slip-on the perfect companion for some tired feet.
"The Wallabee runs deep in inline skating shoe culture. Just like in hip hop culture in the late nineties, the Wallabee was a staple shoe for the before and after skate lifestyle," explained Them Skates founder, Jon Julio.
"Run it back to 1996 and you would see the Wallabee on many skaters and brand advertisements. A collaboration with Clarks Originals and Them Skates was inevitable."
Inevitable indeed, especially when it comes to Clarks. Because after all, what isn't improved with a little touch of England's South West?