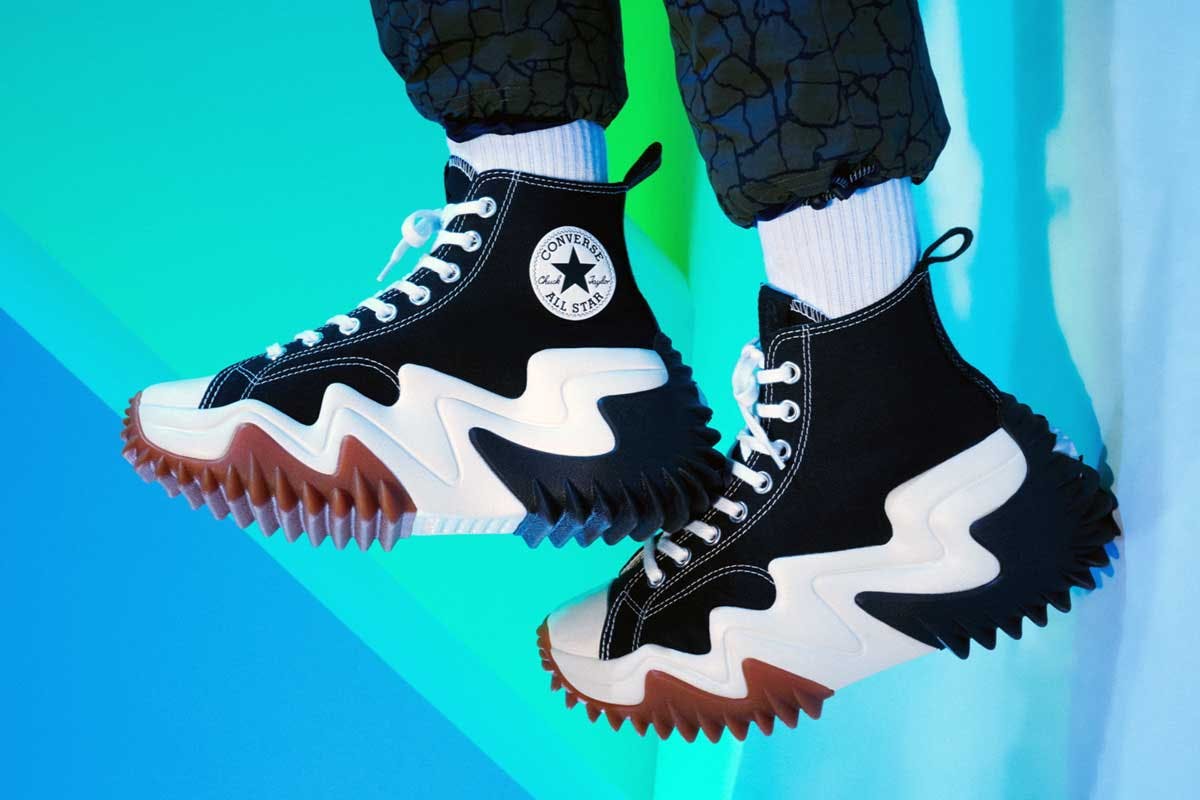 When you think about major shoe releases, you're more likely gonna have an exclusive collab or limited one-offs. What you probably don't think about is a general release like Converse's Run Star Motion.
But that's what the kids are actually wearing these days.
You'll notice a lot of trends just by walking around New York, really. Every time I take a stroll, I notice the Run Star Motion (or its sibling, the Run Star Hike) amidst the sea of Air Force 1s, New Balances, and Crocs.
They're especially popular with women though, in fairness, you'll notice that platform shoes are more often preferred more by women than men. It's a generalization, of course, but consider that Zappos sells over 4,000 pairs of women's platform shoes, for instance, and just under 200 for men.
But Converse's $120 squiggly sneakers don't really delineate between gender. It makes for a shoe even chunkier than the lug-soled Chuck Taylors and Rick Owens collabs.
In fact, it's really just a great time for wavy kicks in general.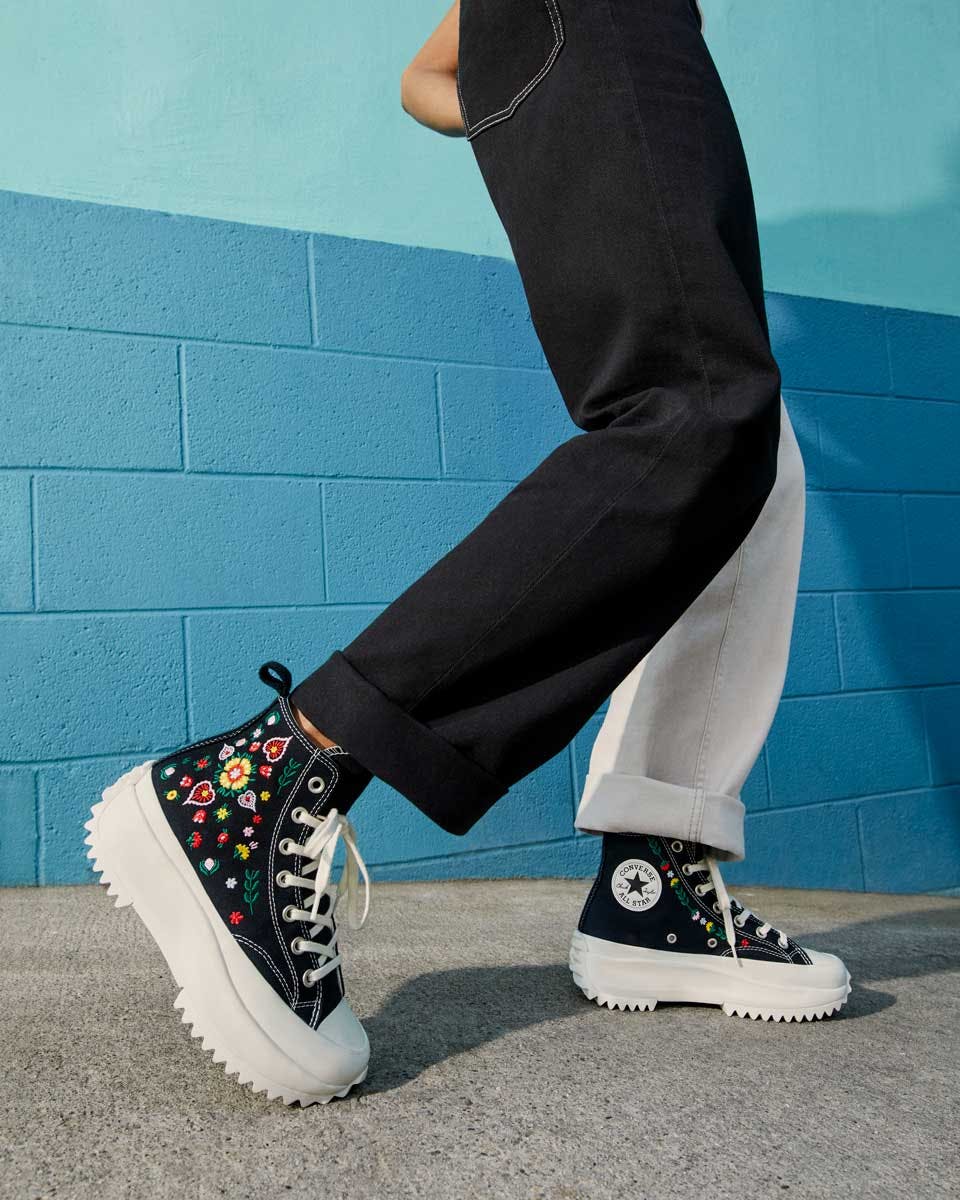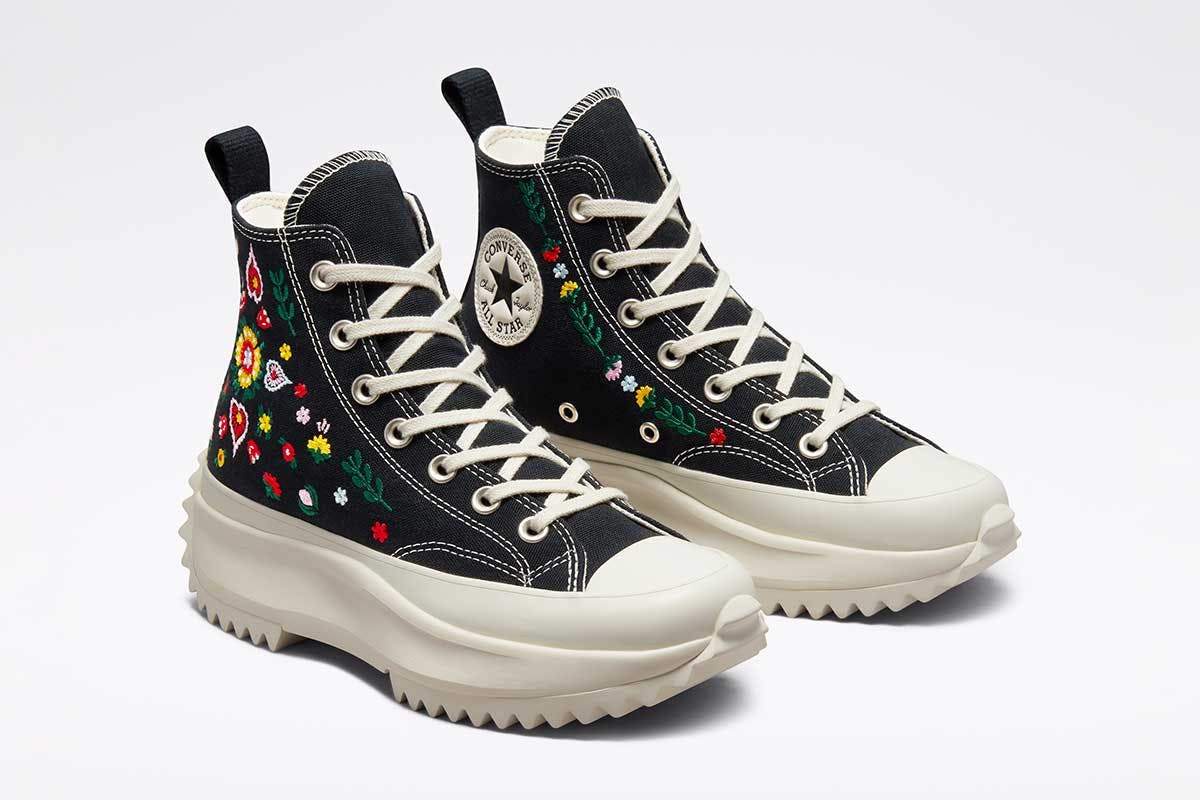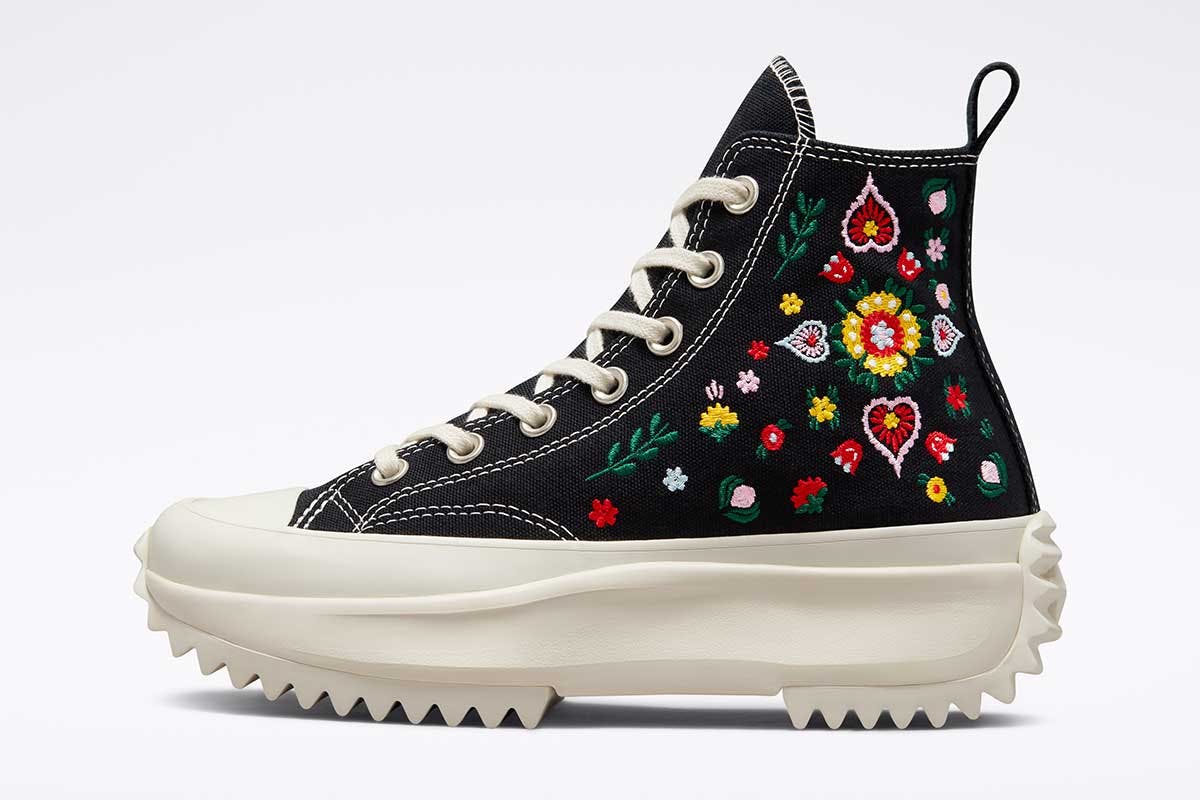 First seen as a JW Anderson collab (which Anderson claims he was then "removed from the collaboration"), the Run Star Hike was an instant smash.
It wasn't as expensive as mainline JW Anderson and it only made the classic Converse shape that much more exaggerated, which means that more people were able to work it into their closets (and budgets).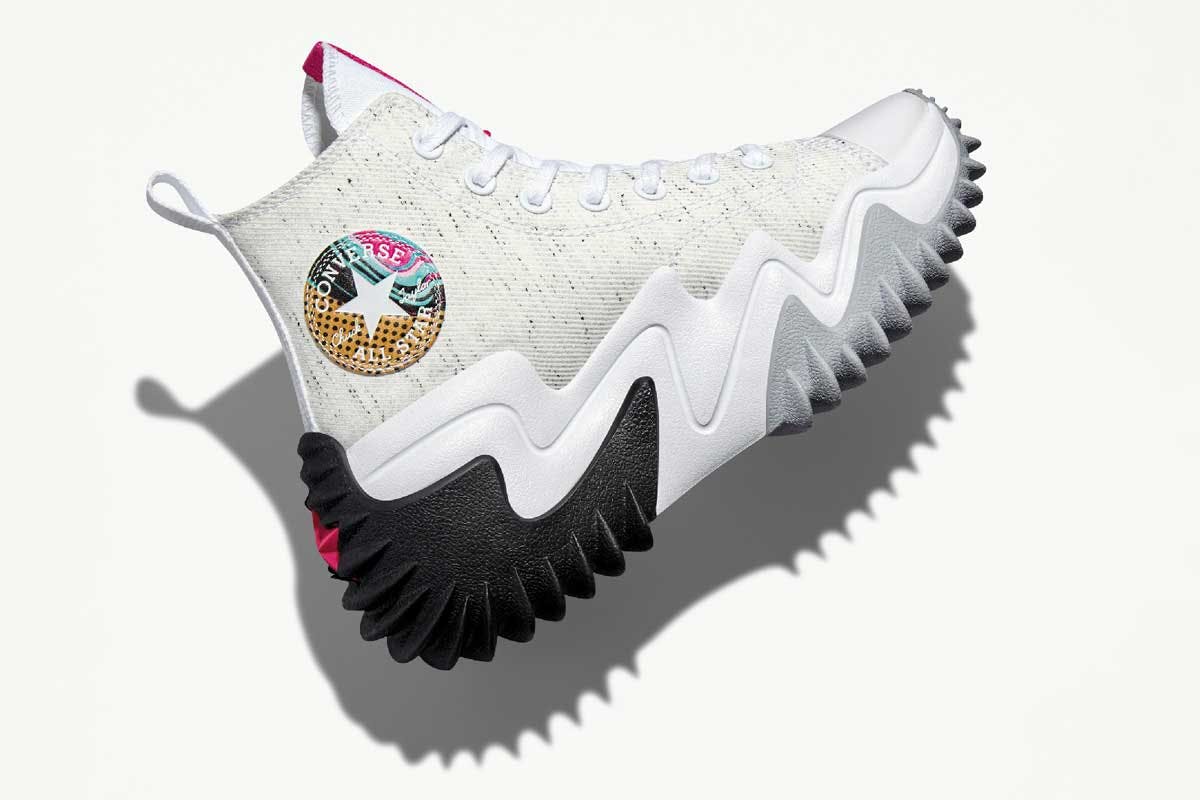 Since the dust-up with Anderson (Converse never replied to his claims though it did sue Steve Madden for imitating the design), Converse's Run Star has only been iterated further, with new colorways and makeups aplenty.
For Spring/Summer 2022, the shoe and the Run Star Motion were introduced in new seasonal flavors, including a floral-embroidered Hike and a pale canvas Motion.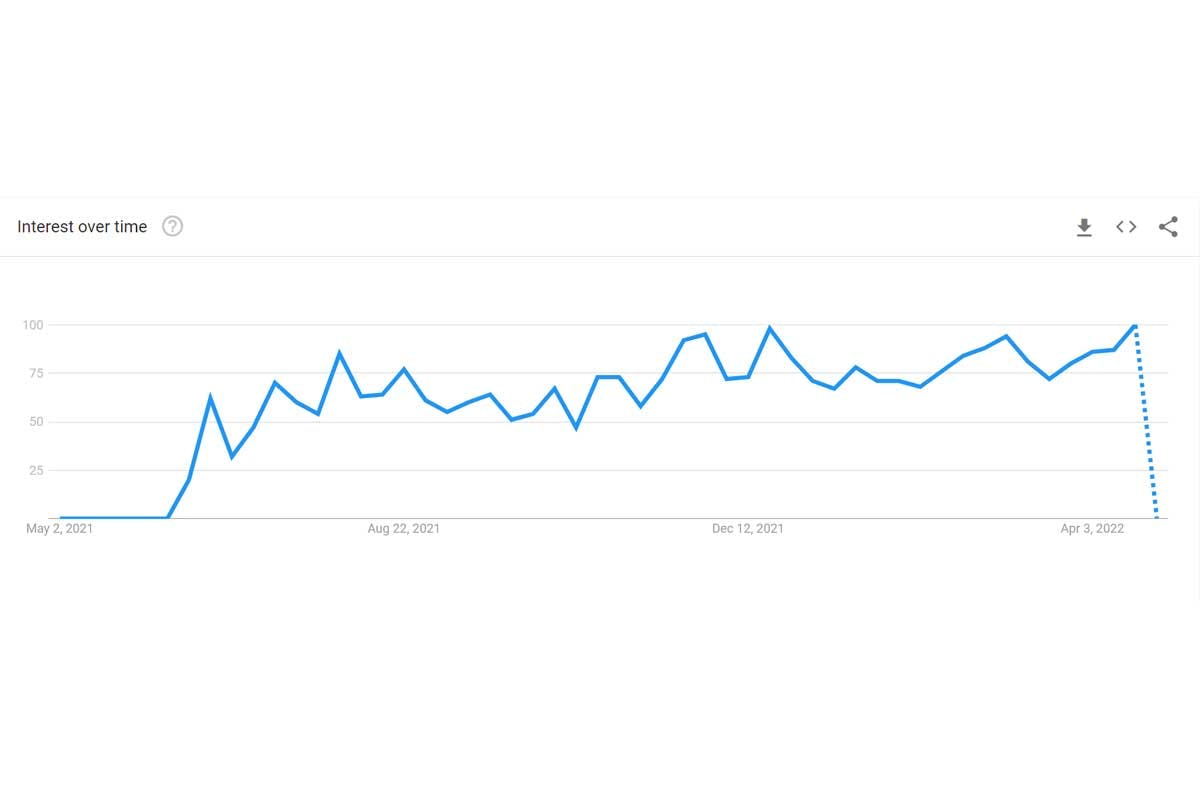 Even with the new designs, Converse isn't messing with the formula too much.
There's no need to do much tinkering, anyways: Google search results for "Platform Converse" have only ticked upwards since the Run Star Motion was released in August 2021.
The Run Star Motion appears to have been even more successful than the Hike, perhaps — all speculation, as Nike doesn't reveal individual shoe sale stats (in December 2021, though, it reported that Converse's earnings were up by an impressive 16%).
But it's got a massive presence across social media, boosted primarily by that wild sole shape, and has been adopted by a vast array of young influencers and likeminded folks.
The Run Star Motion was quickly picked up in regions far beyond the Americas, from Poland to Korea (where chunky shoes reign supreme).
Nothing gets popular without a bit of backlash and the various chunky Converse (and similar shoes, like Mihara Yasuhiro's Original Sole sneakers) have earned their share of social media disses.
Not that a little rain is gonna stop this parade. After all, the people buying these things aren't plugged in to what a couple haters on Twitter have to say (hey, neither am I).
Considering the strength and variety of Converse's contemporary offerings (and collabs), the sneaker brand could be setting itself up for a major 2022, especially as we move into summer and the chunky shoes really begin flying off shelves.