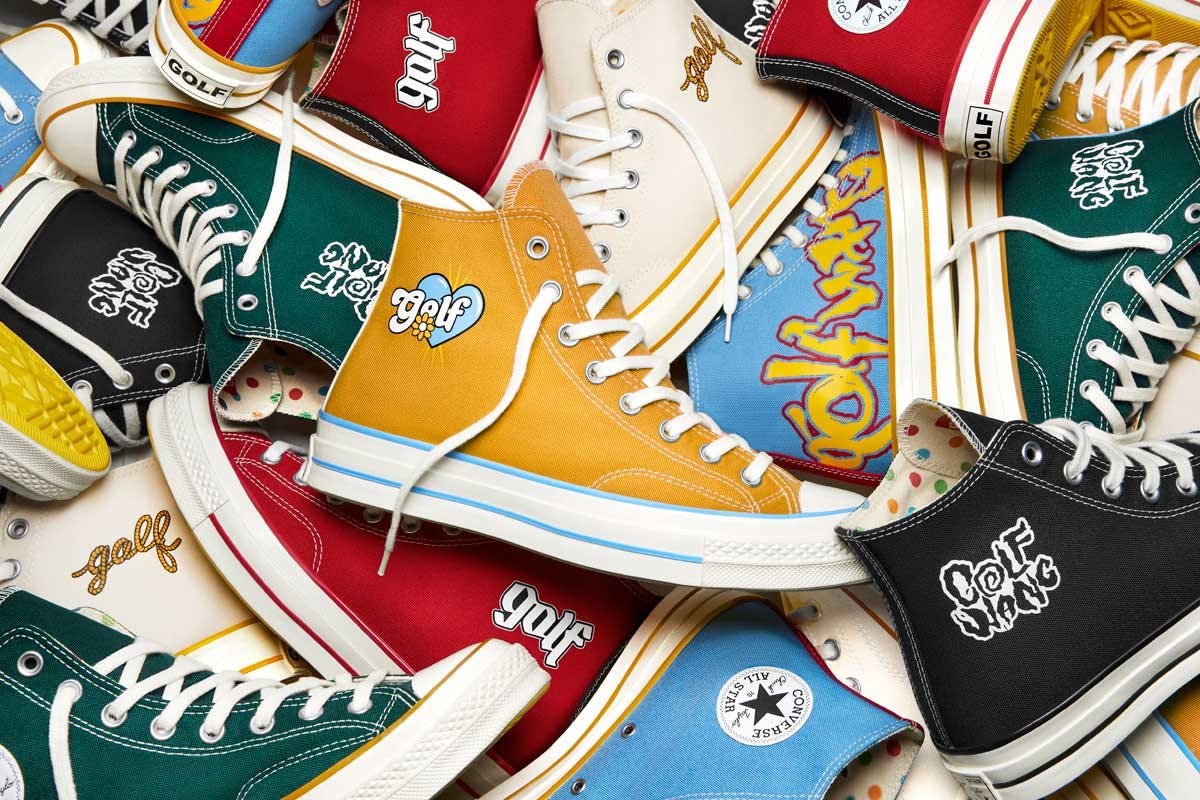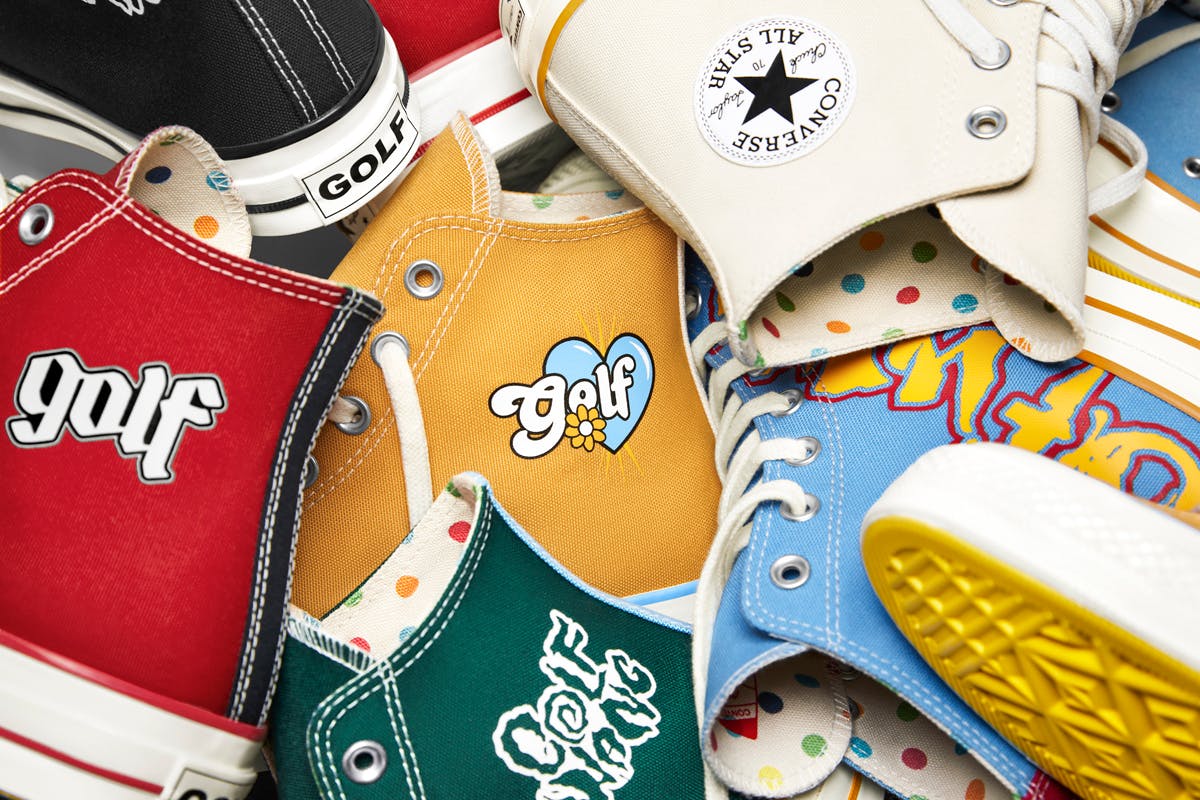 We all know that Tyler, the Creator loves his Converse like a lot — he's done a ton of collabs with the Nike-owned brand through his Golf Wang imprint.
Now, Tyler is turning control of his latest Converse collab over to the fans. You (yes, you!) can customize his new line of bespoke Chuck 70s.
There is a catch, though: you've only got 24 hours to make your GOLF WANG masterpiece.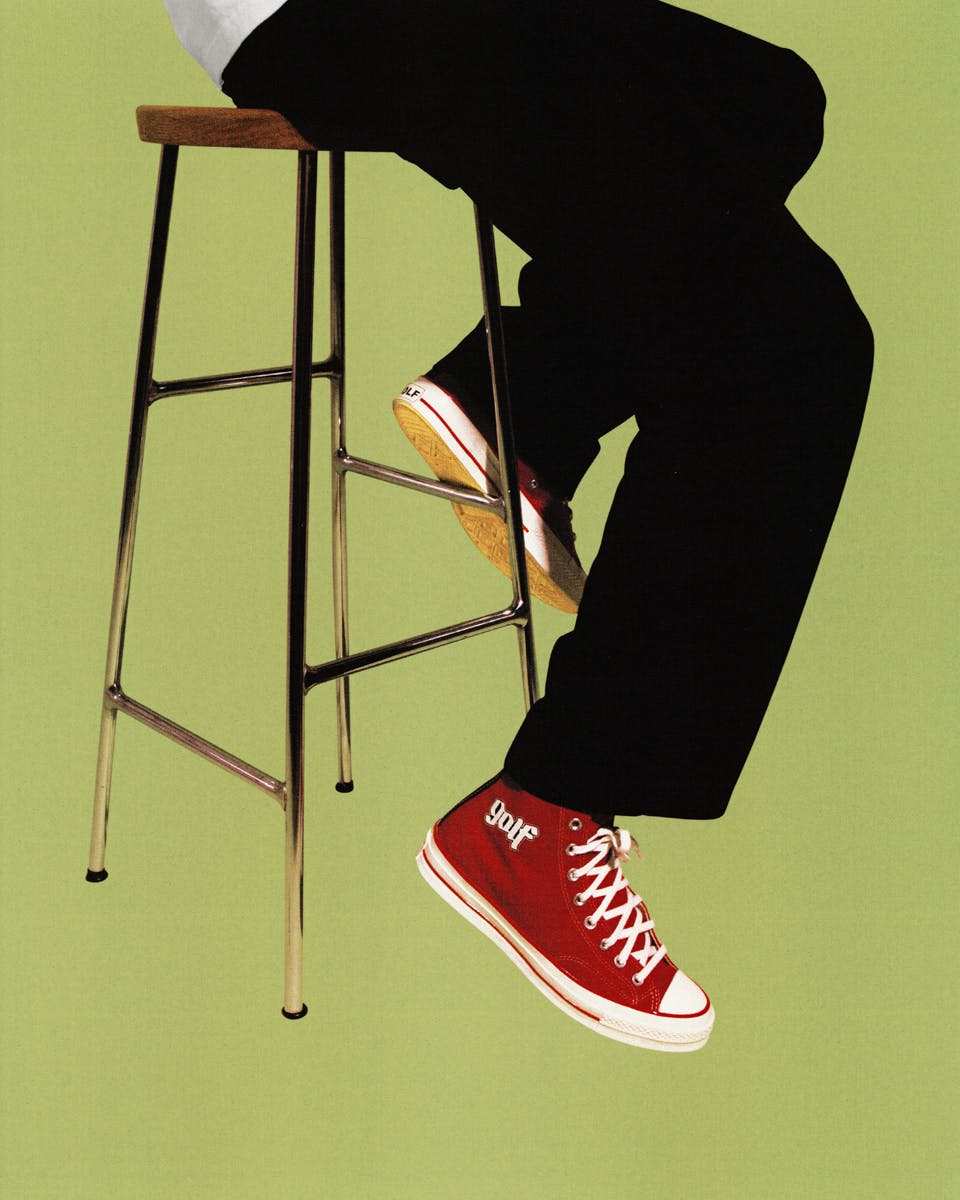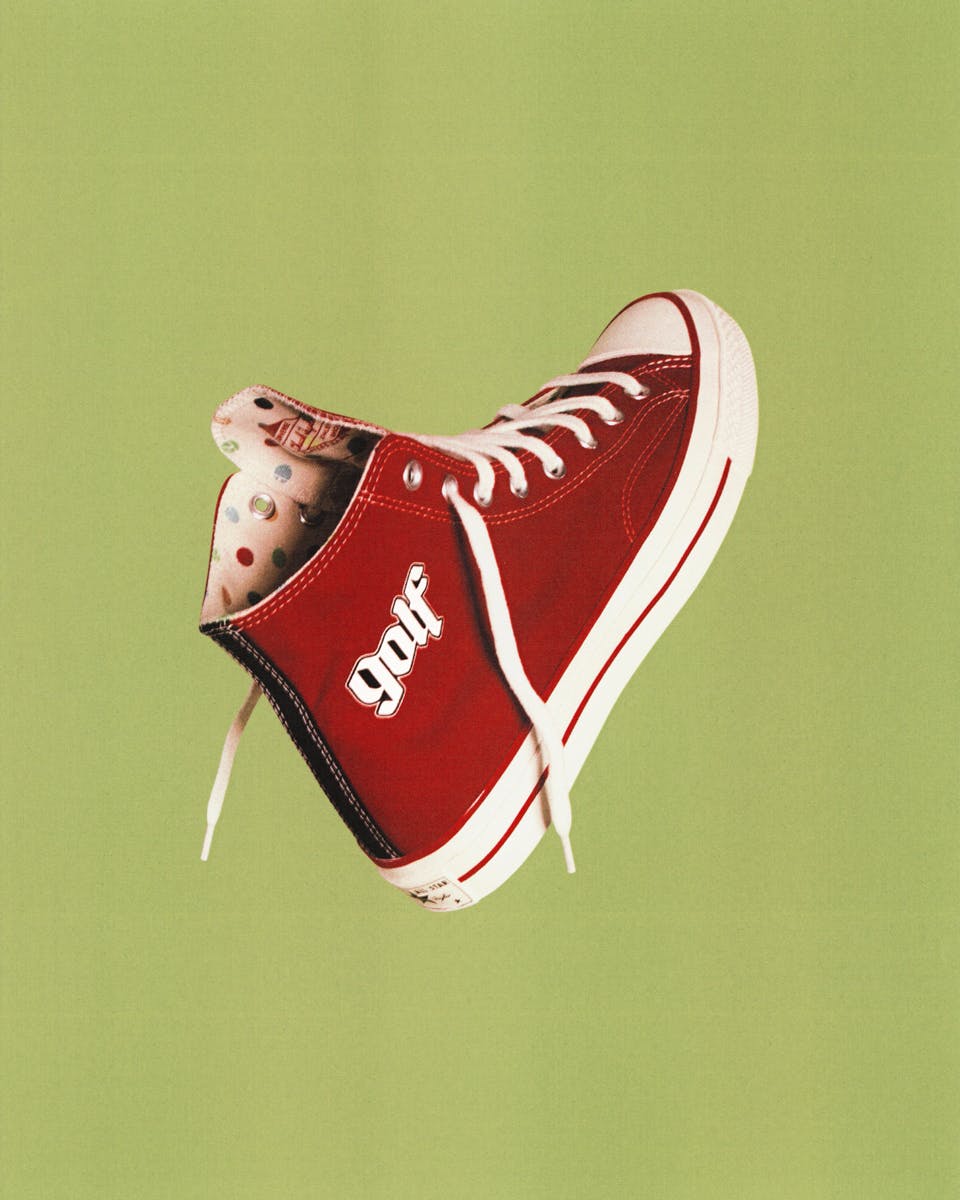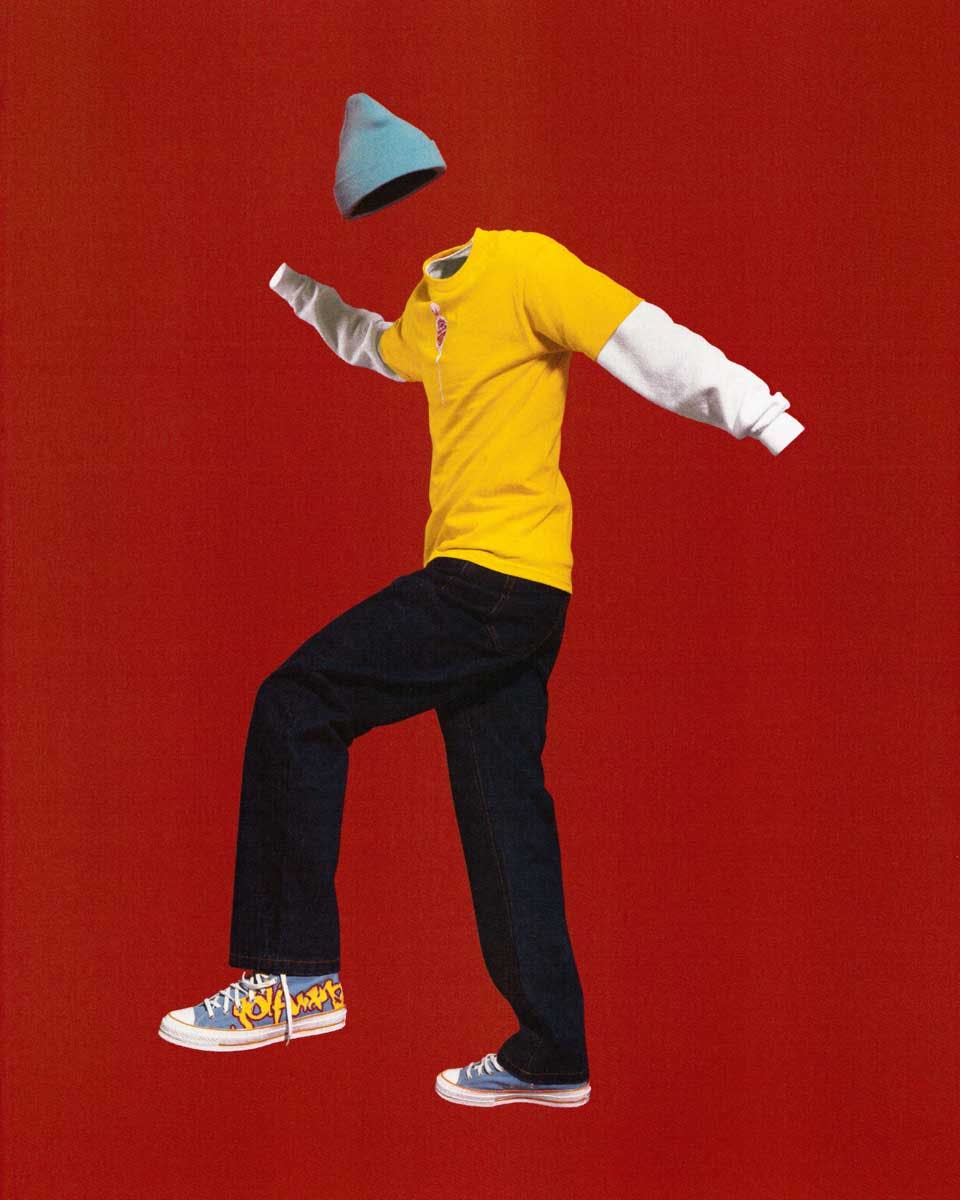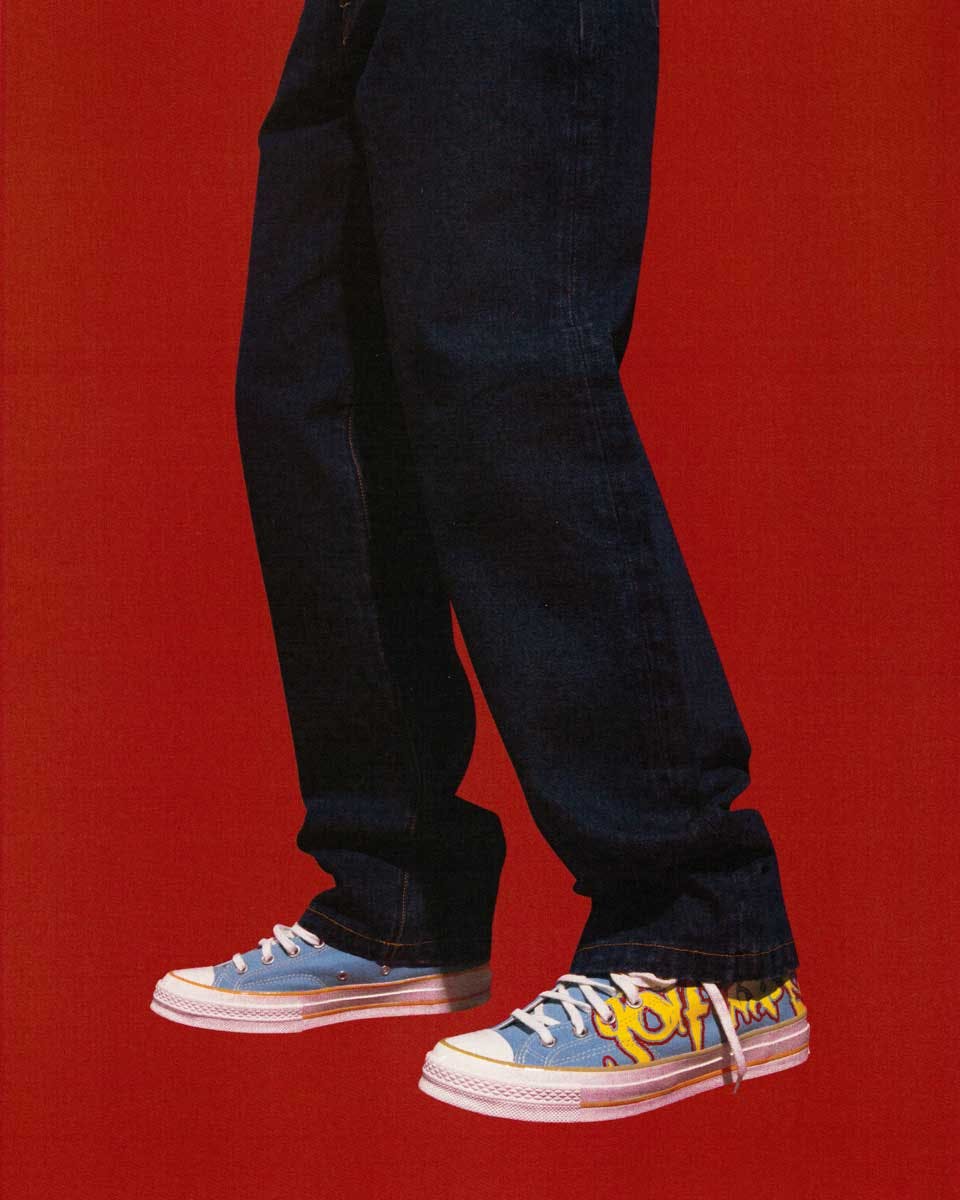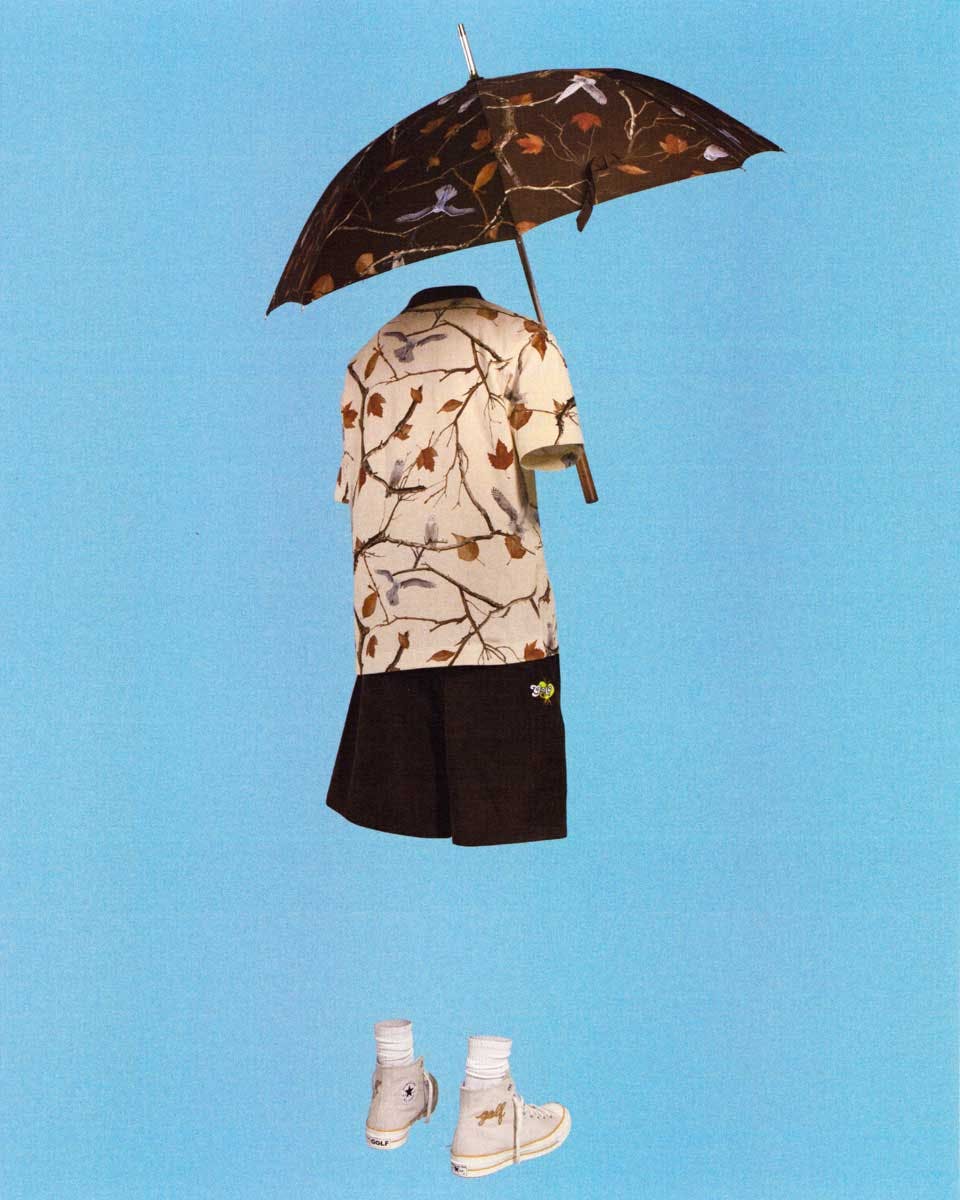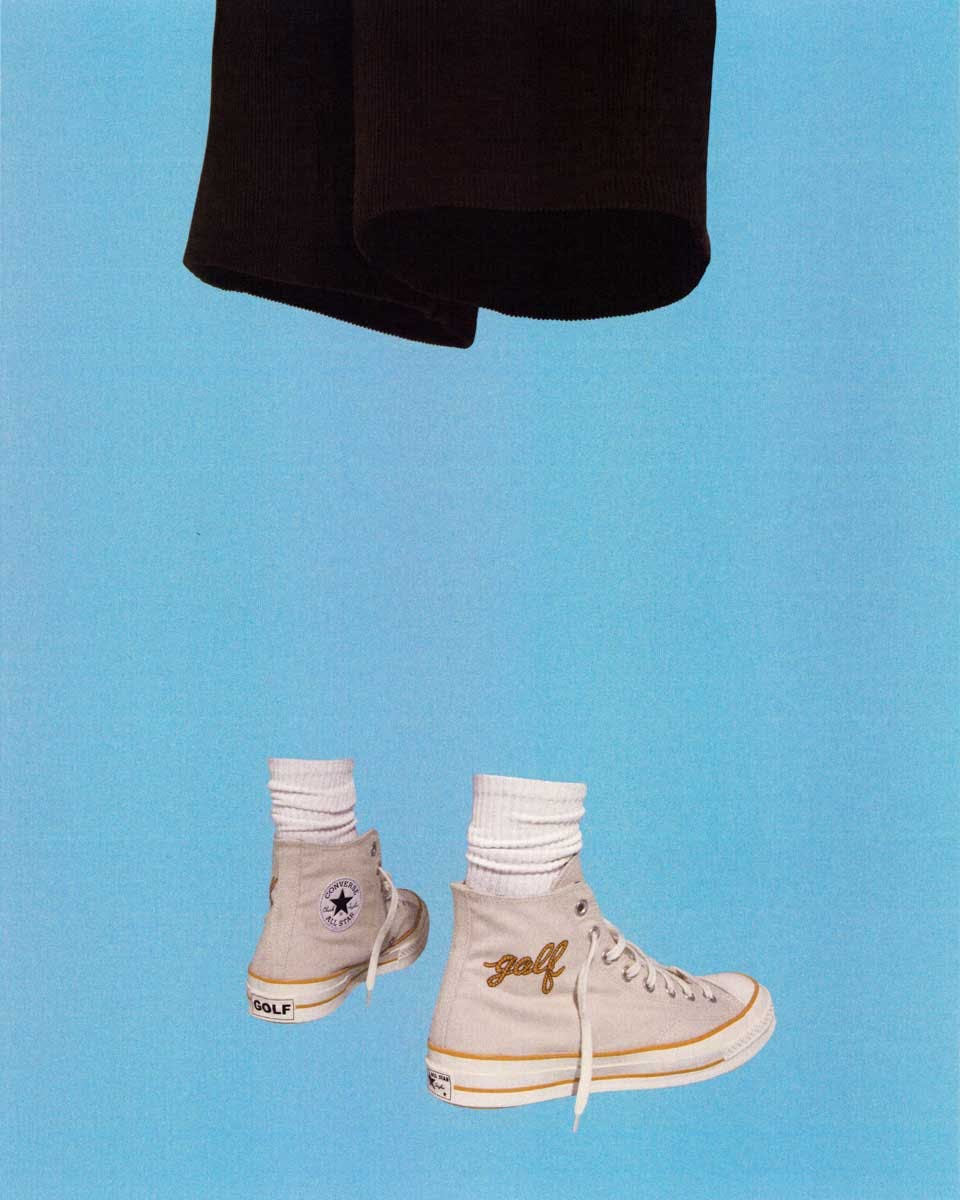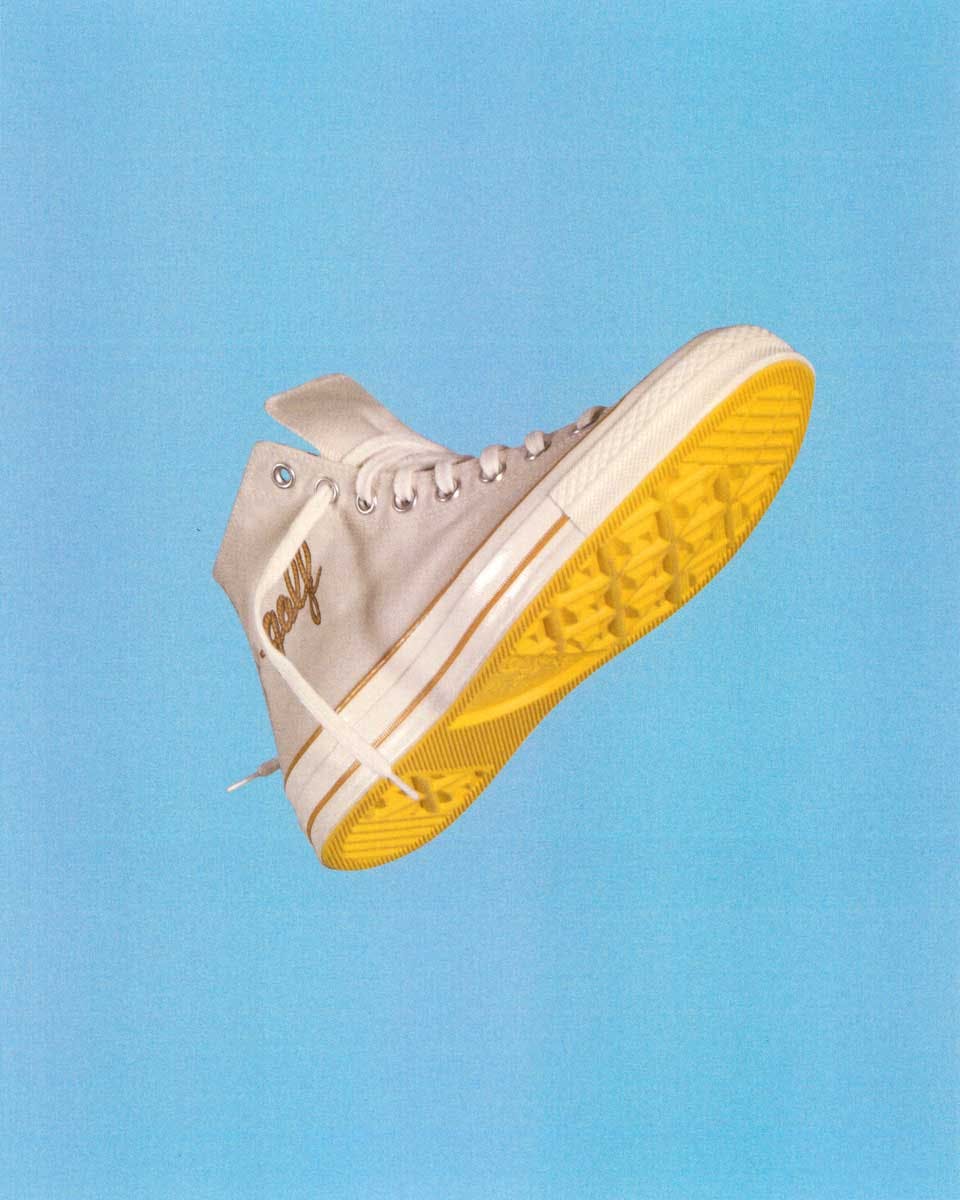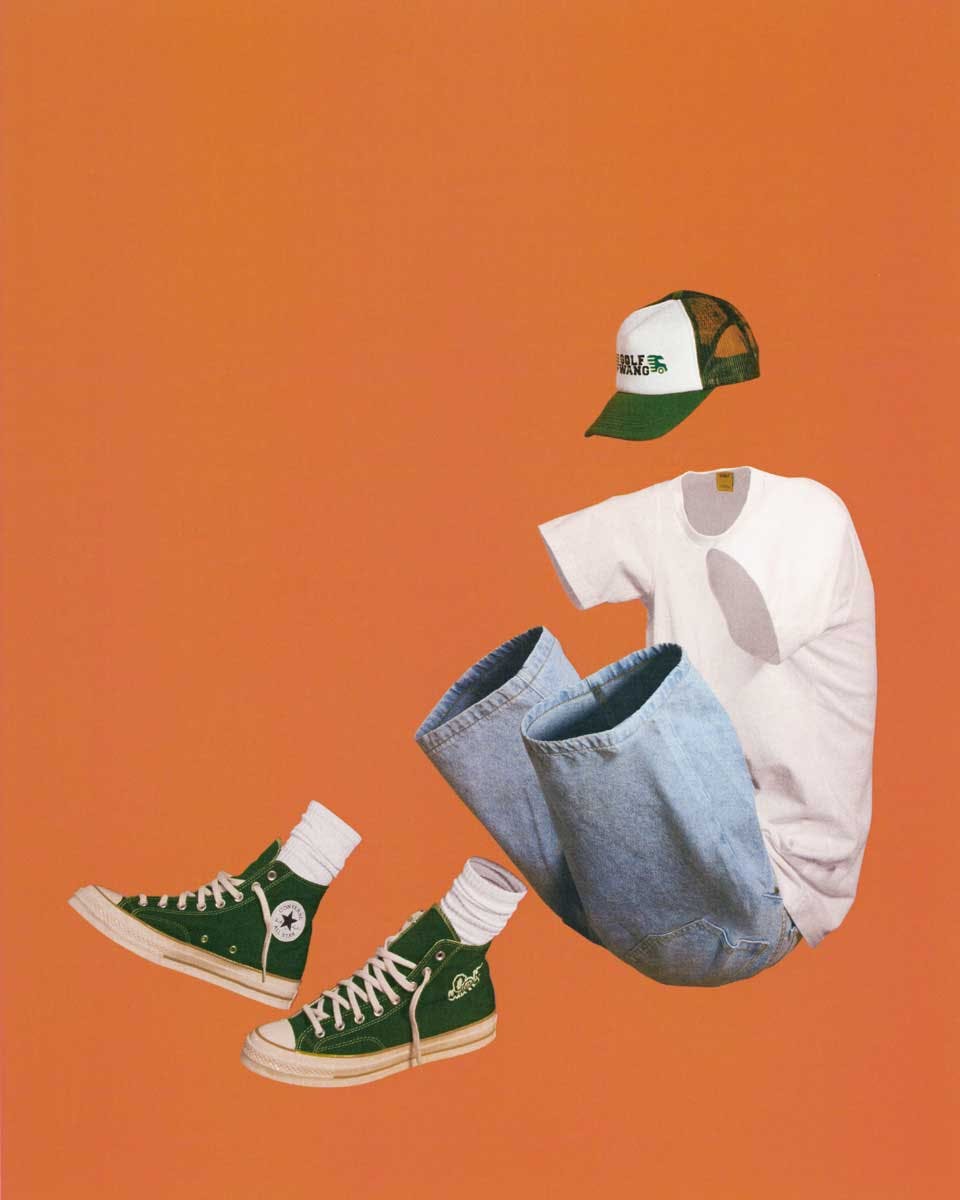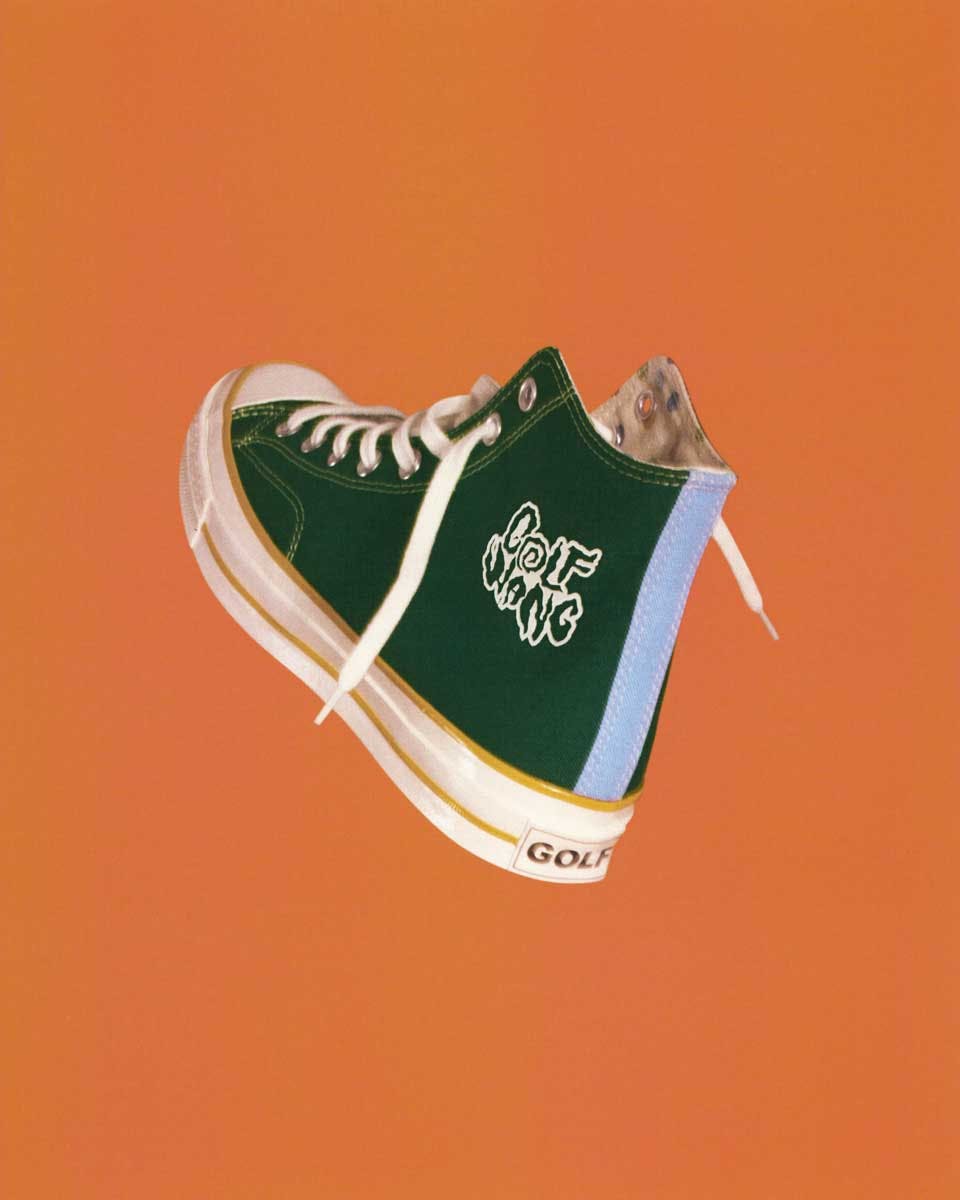 Beginning April 28, log onto Converse's website for 24 hours only to rework a Chuck 70 with a slew of customization options made available through the Converse By You program.
Fans will be able to slap all sorts of stylized GOLF WANG branding and details atop the timeless high-tops, swapping out six base colors and all kinda subtle touches (even GOLF WANG heel badges!).
Converse boasts that over 100,000 combinations are possible, so there's really no excuse not to devise your own one-of-a-kind GOLF WANG Converse.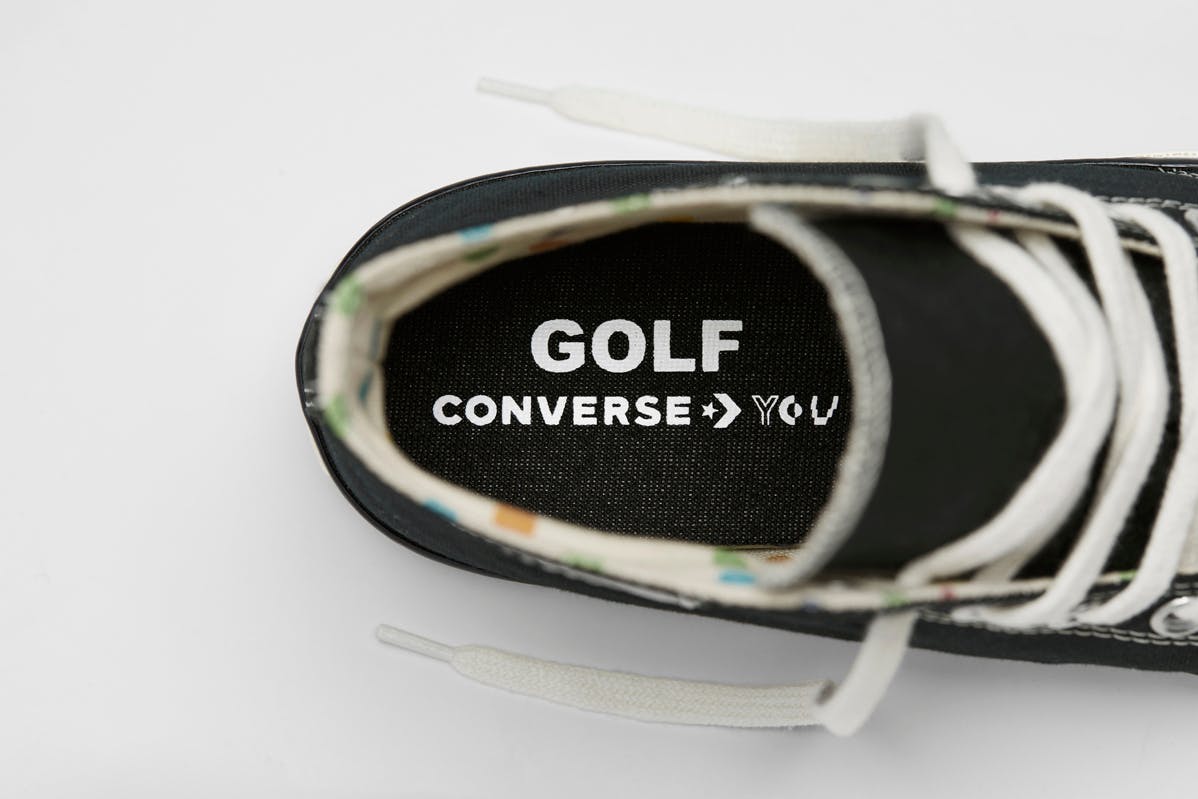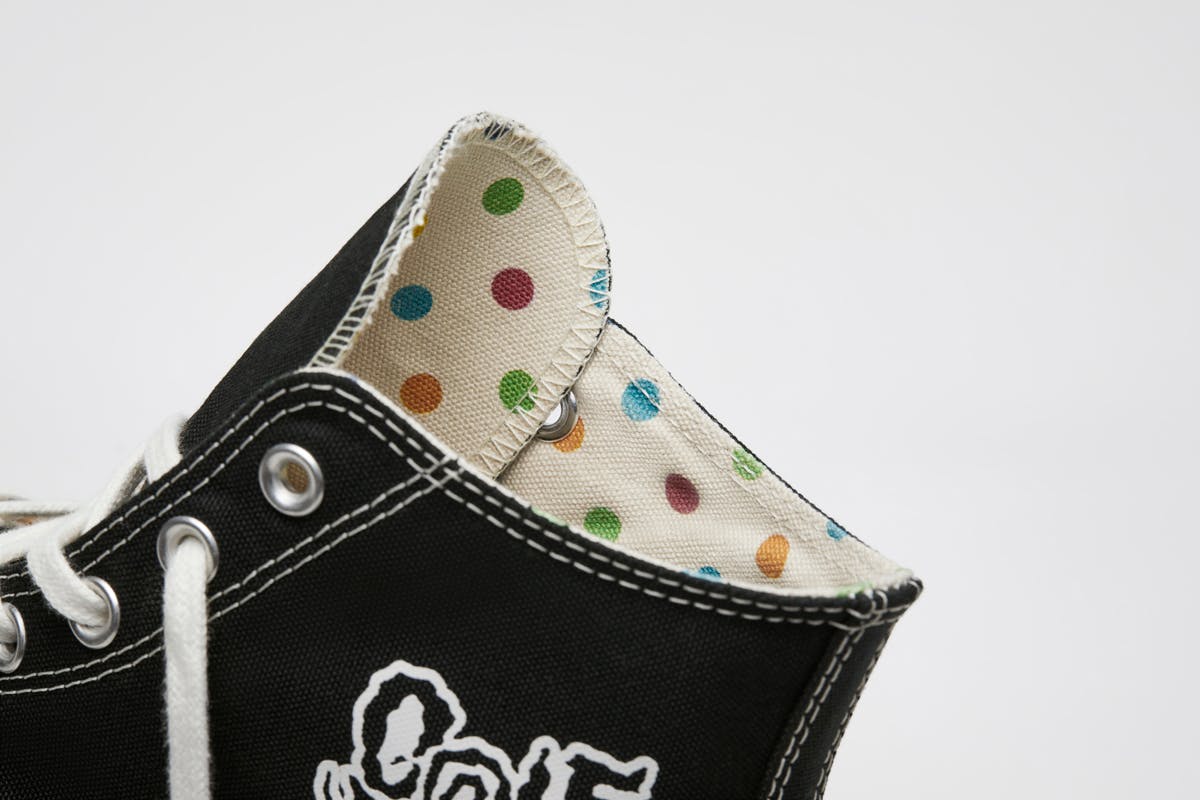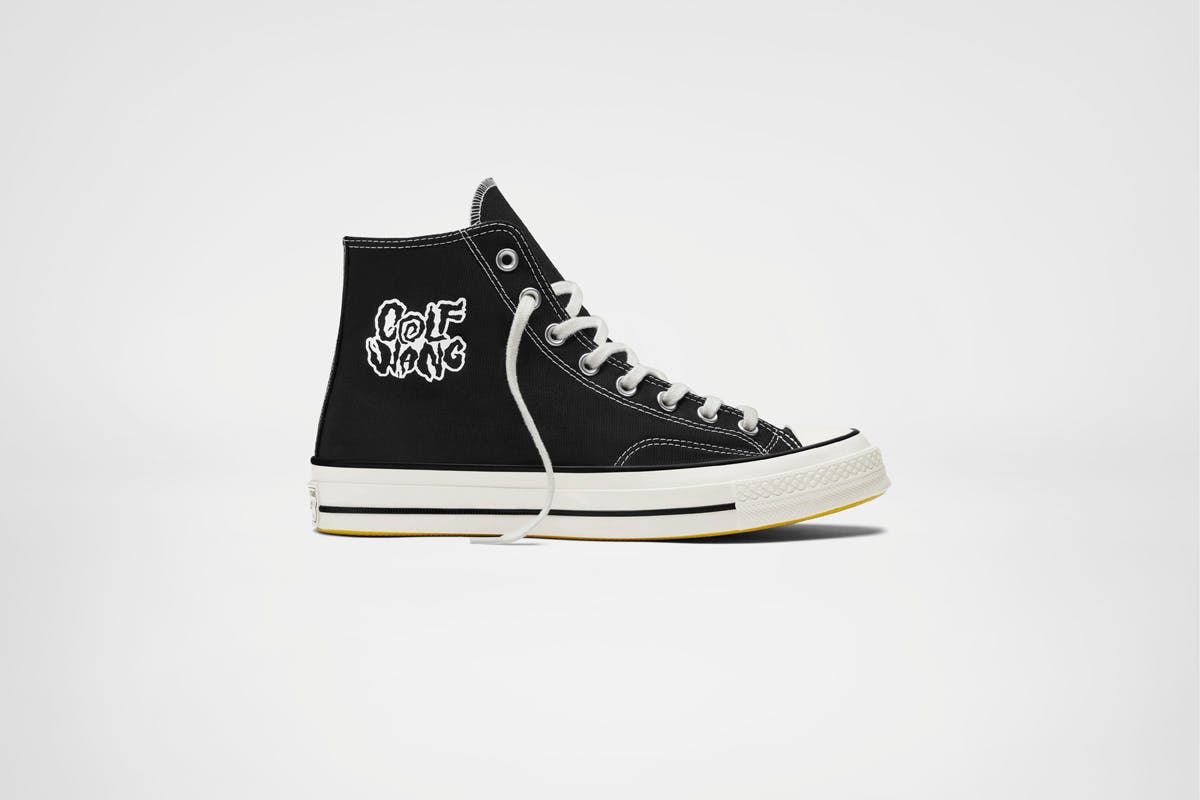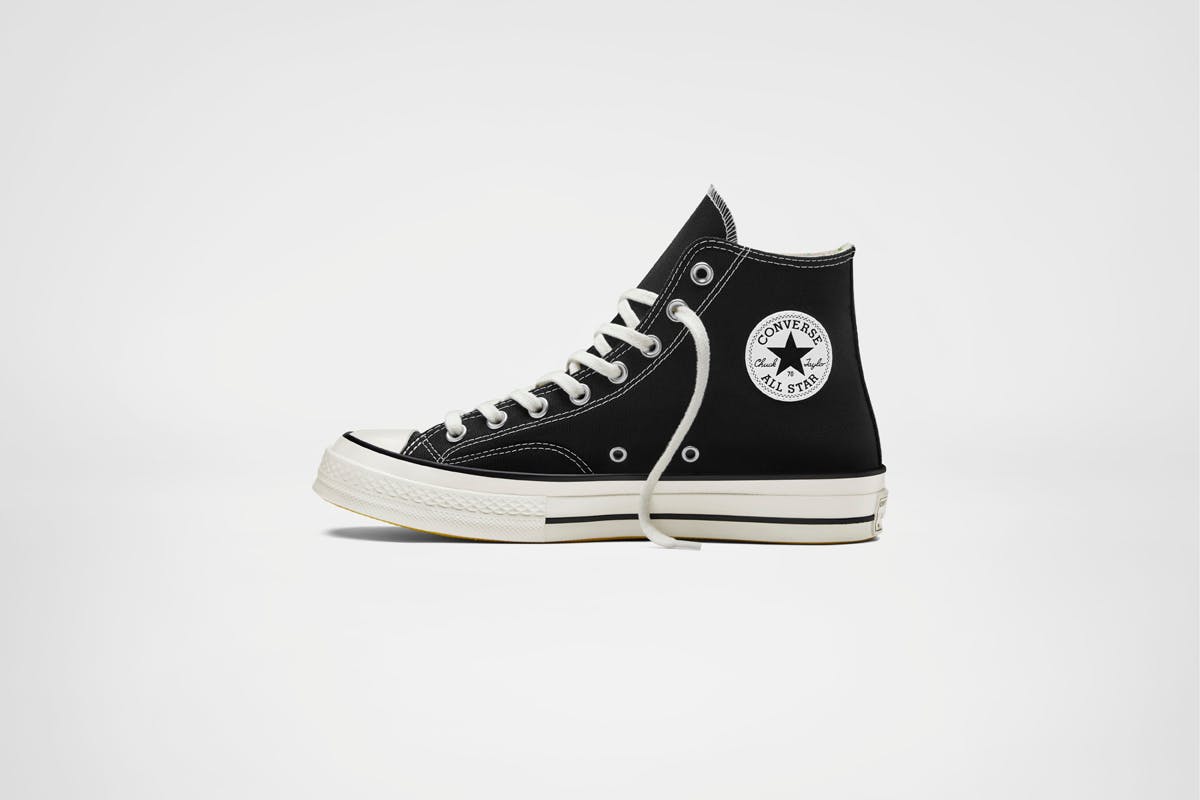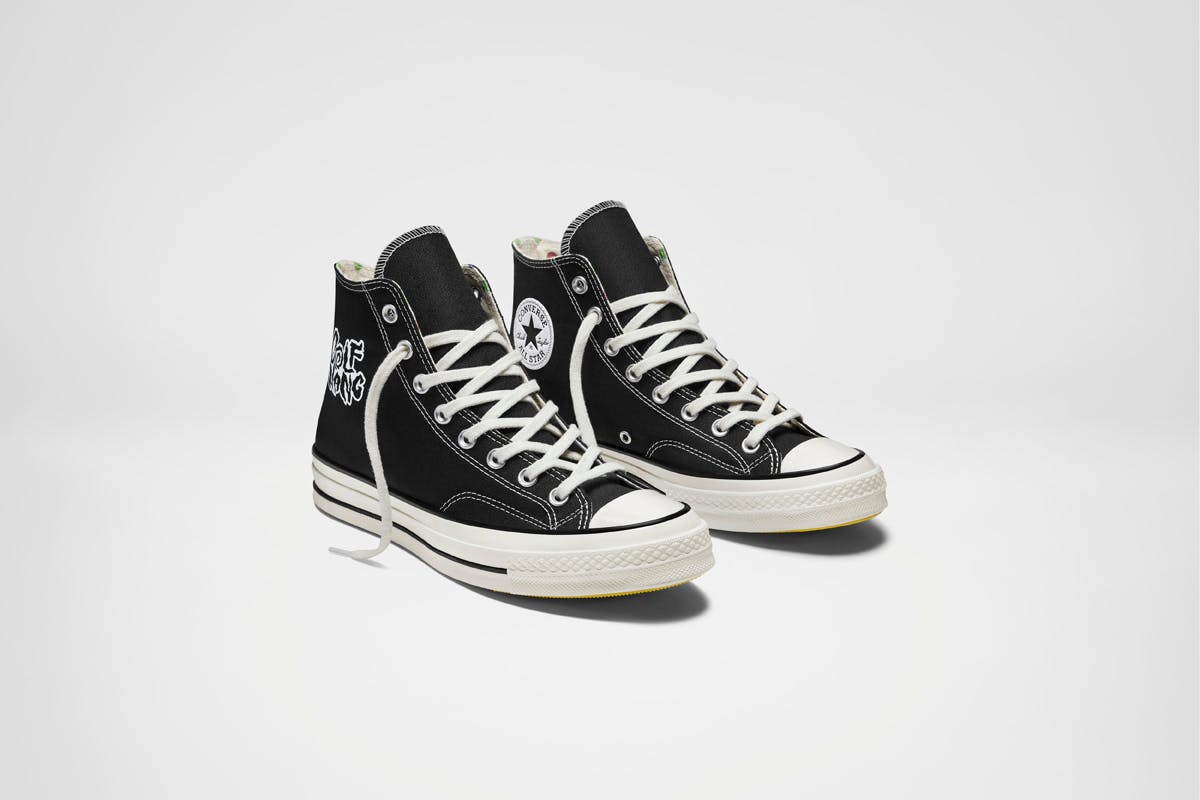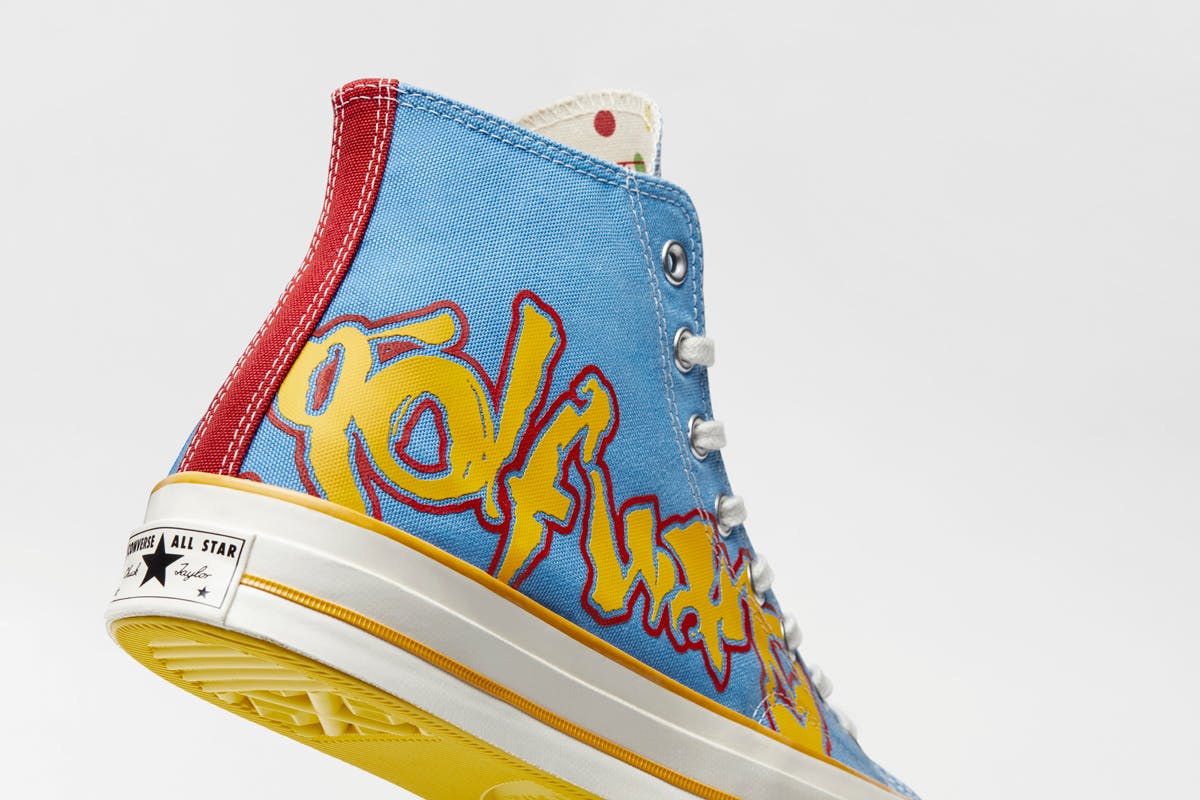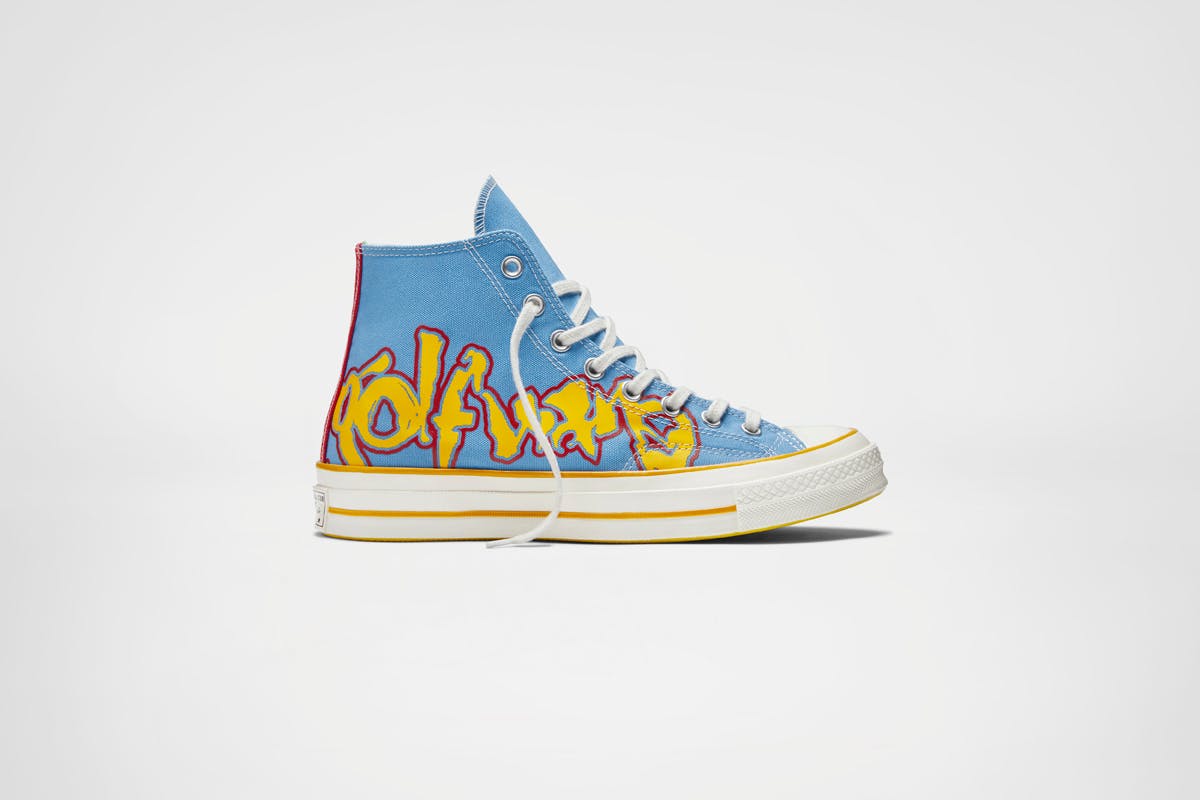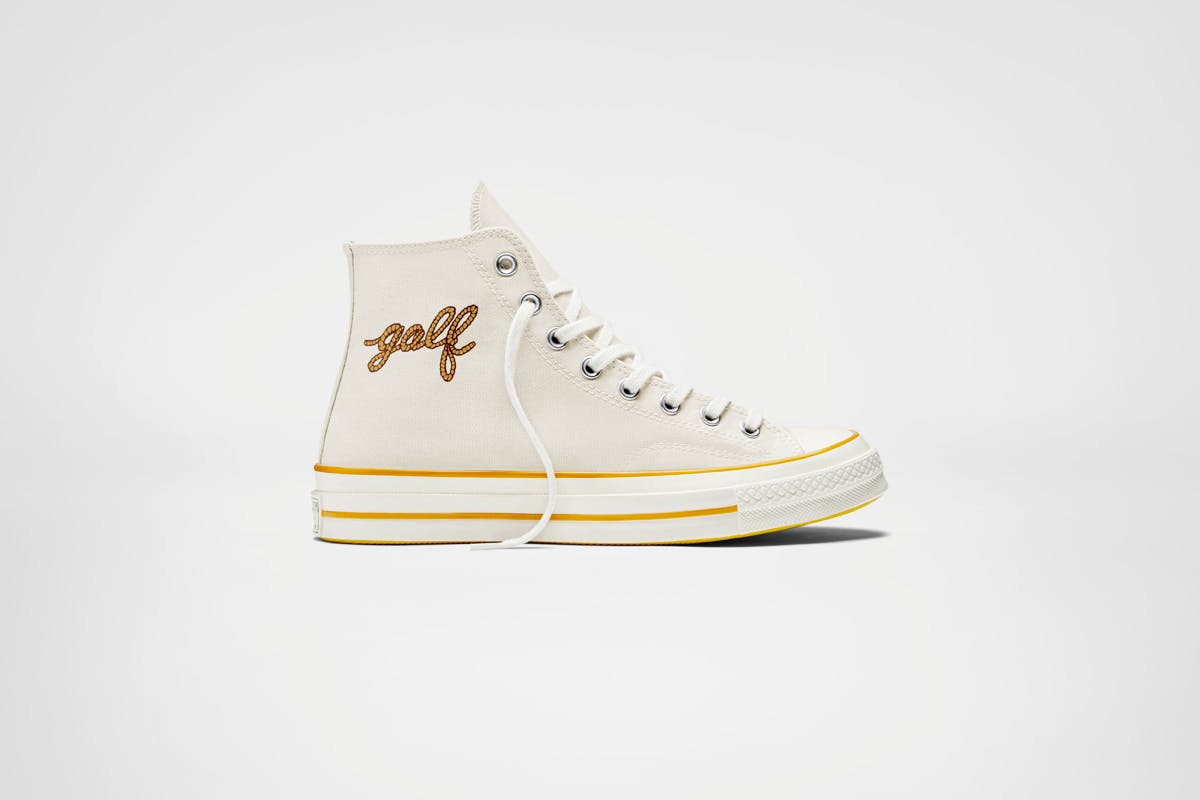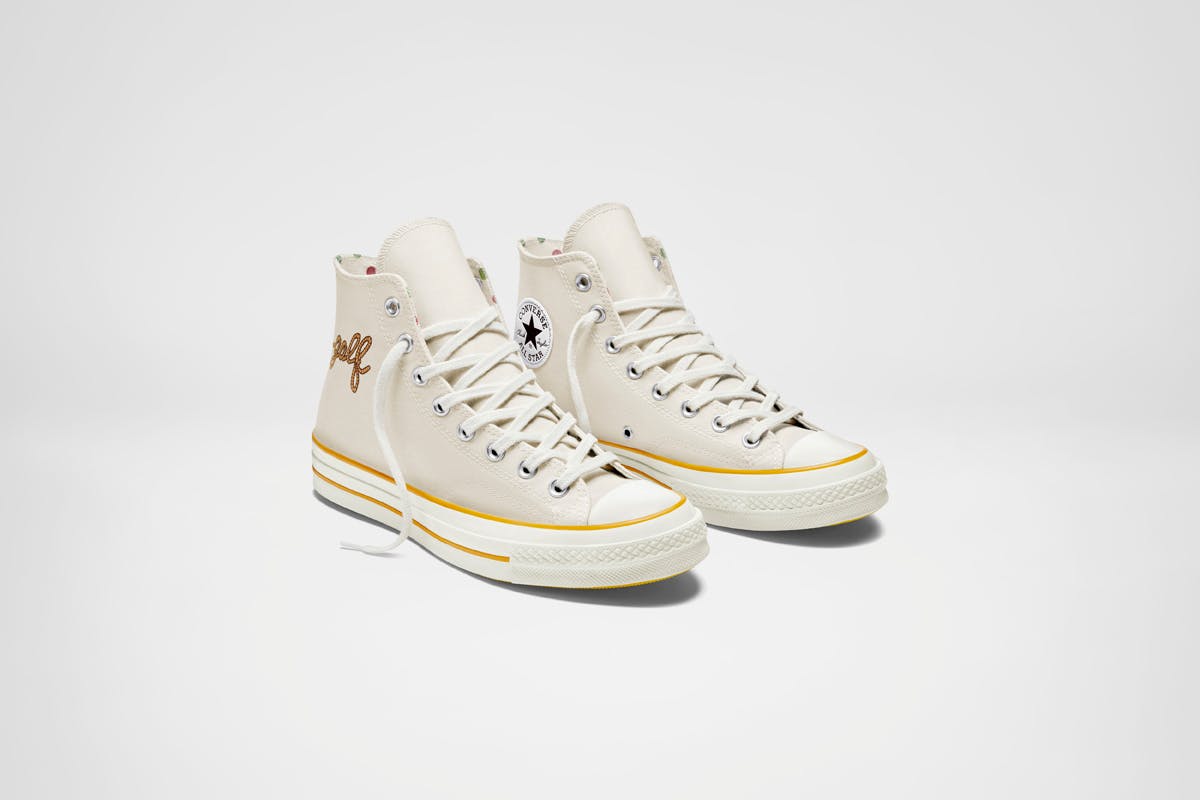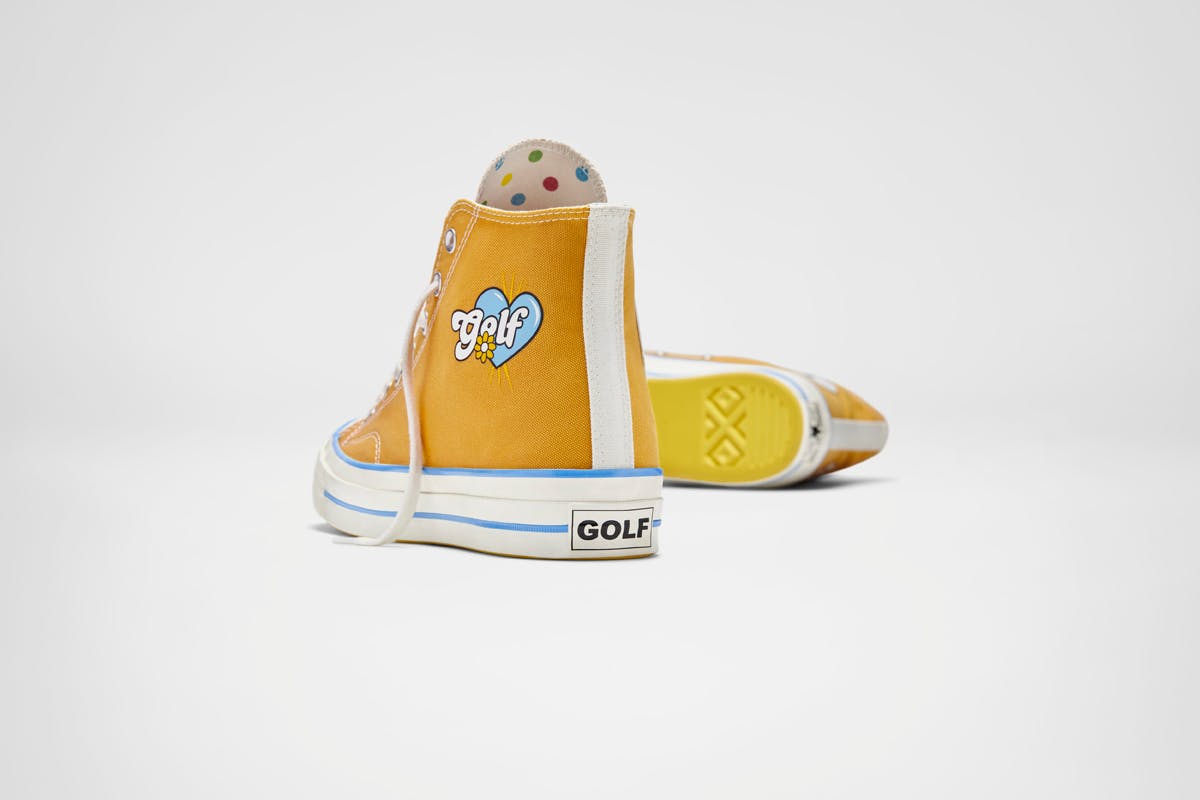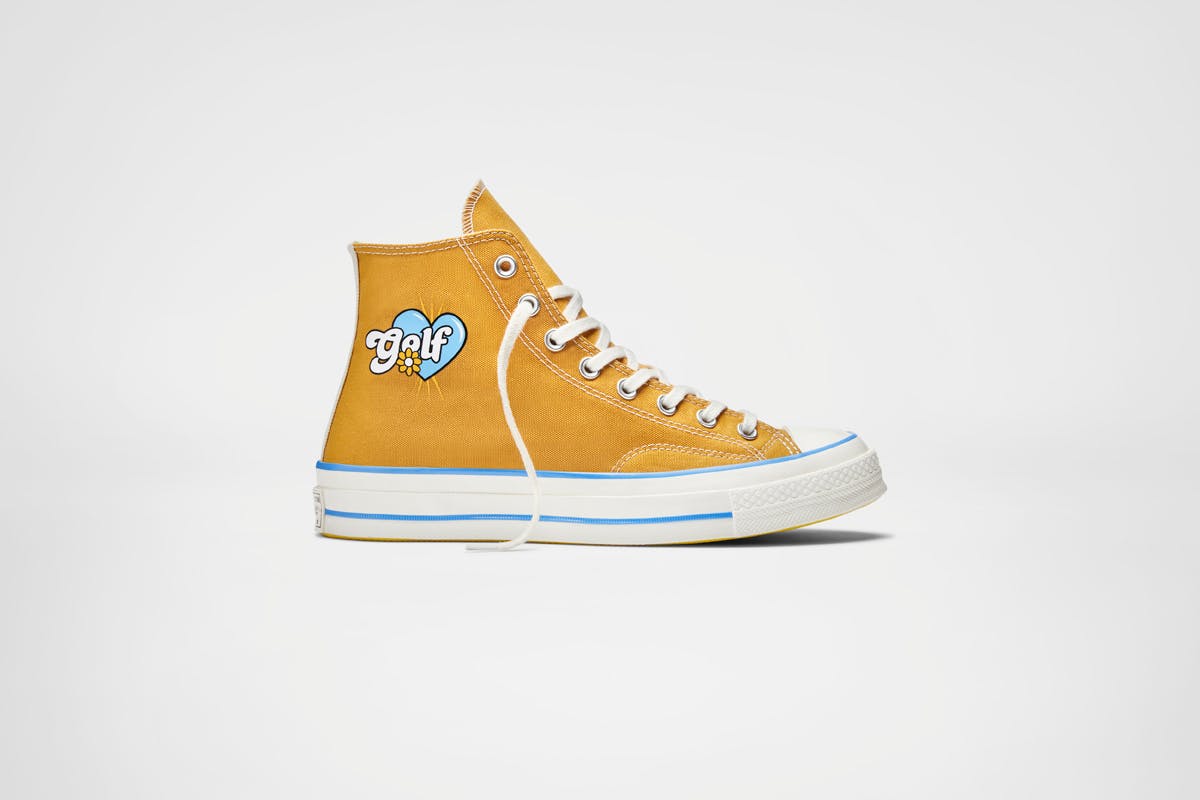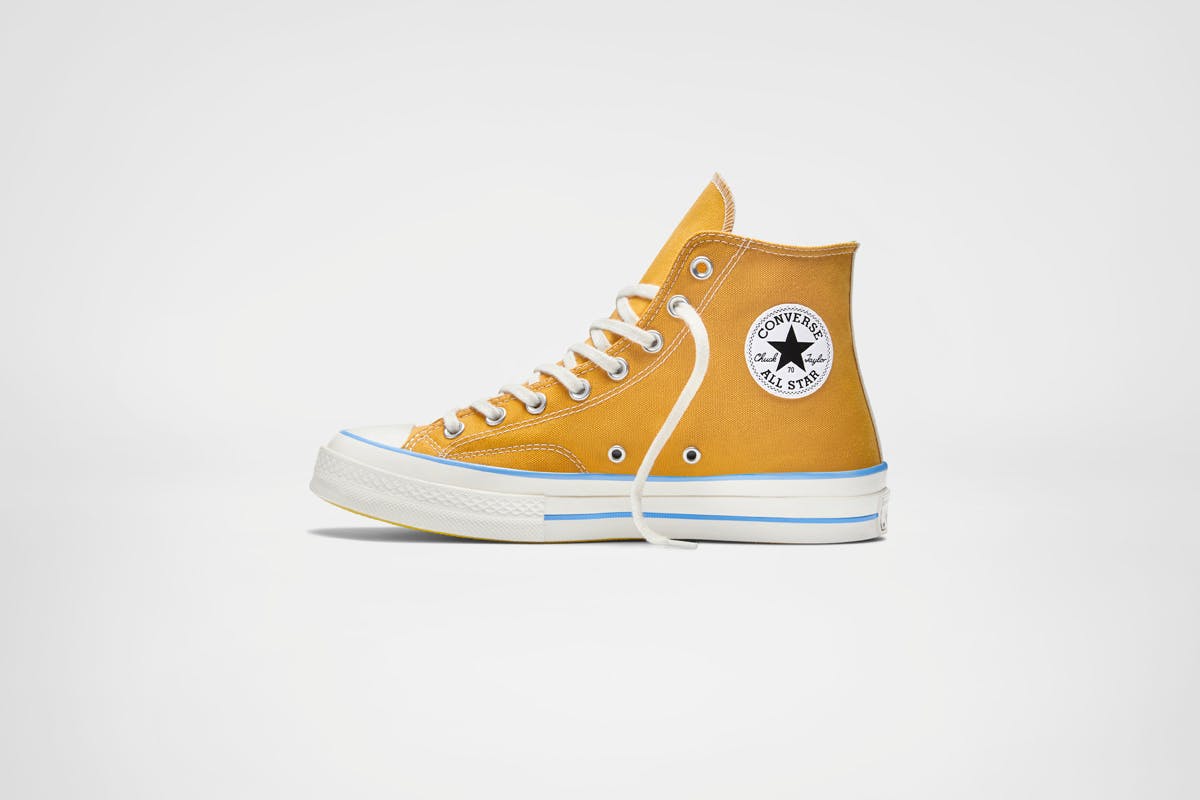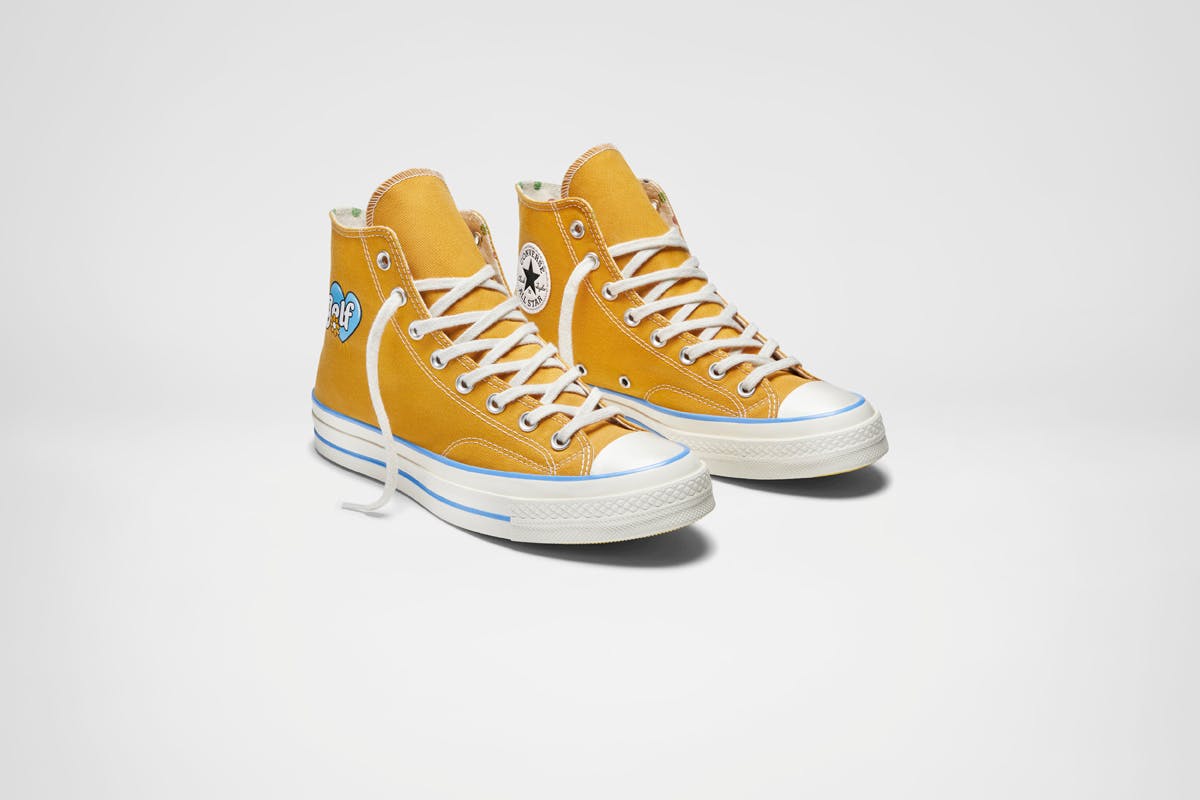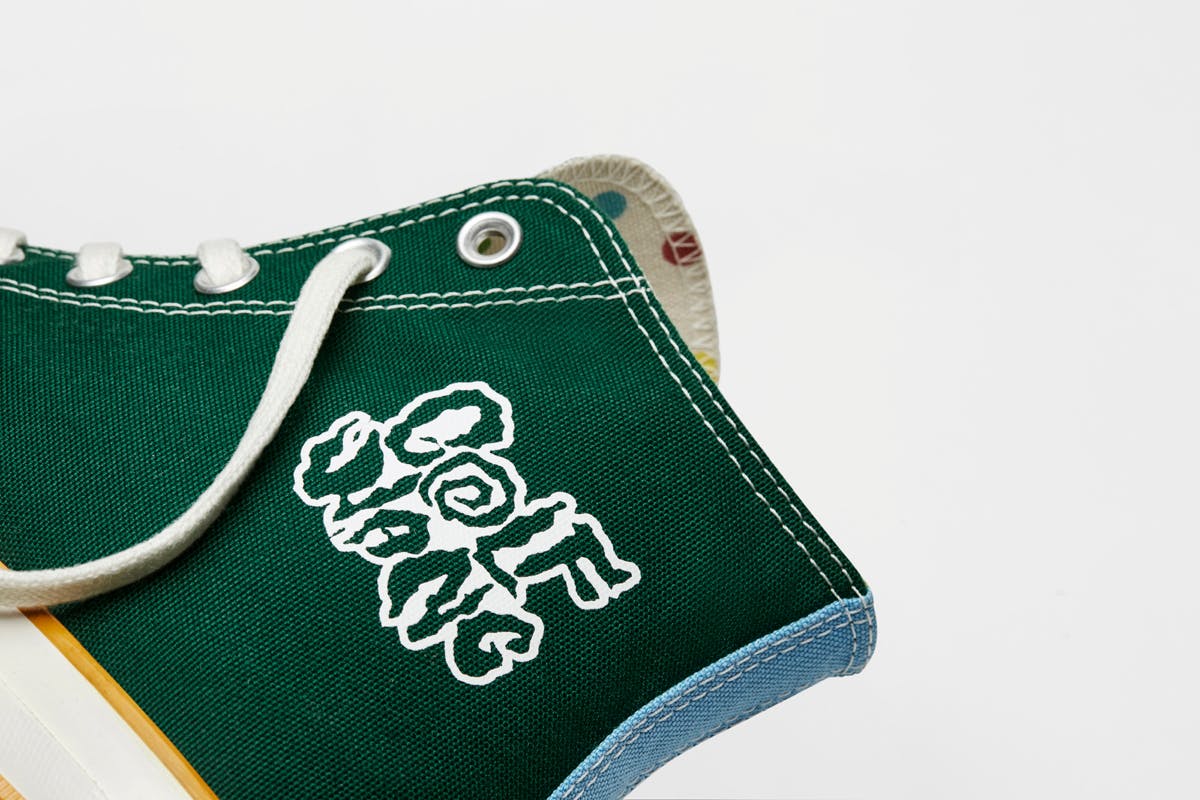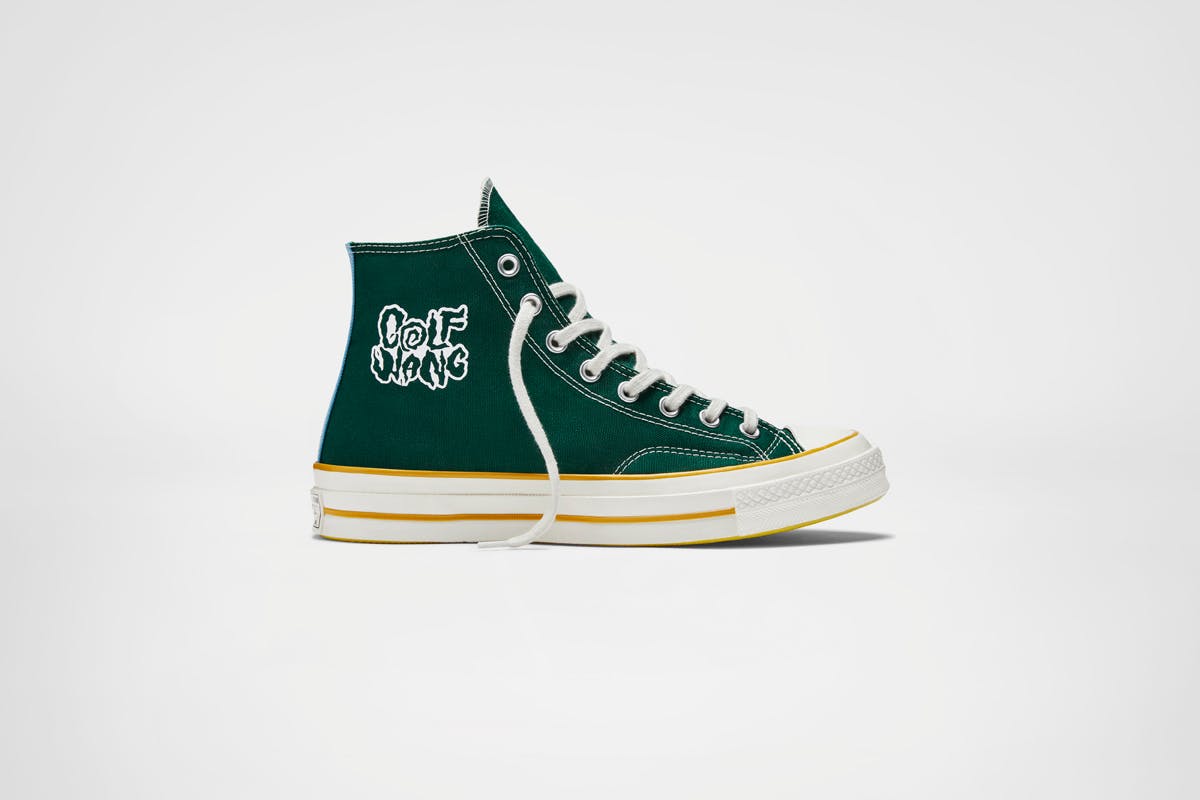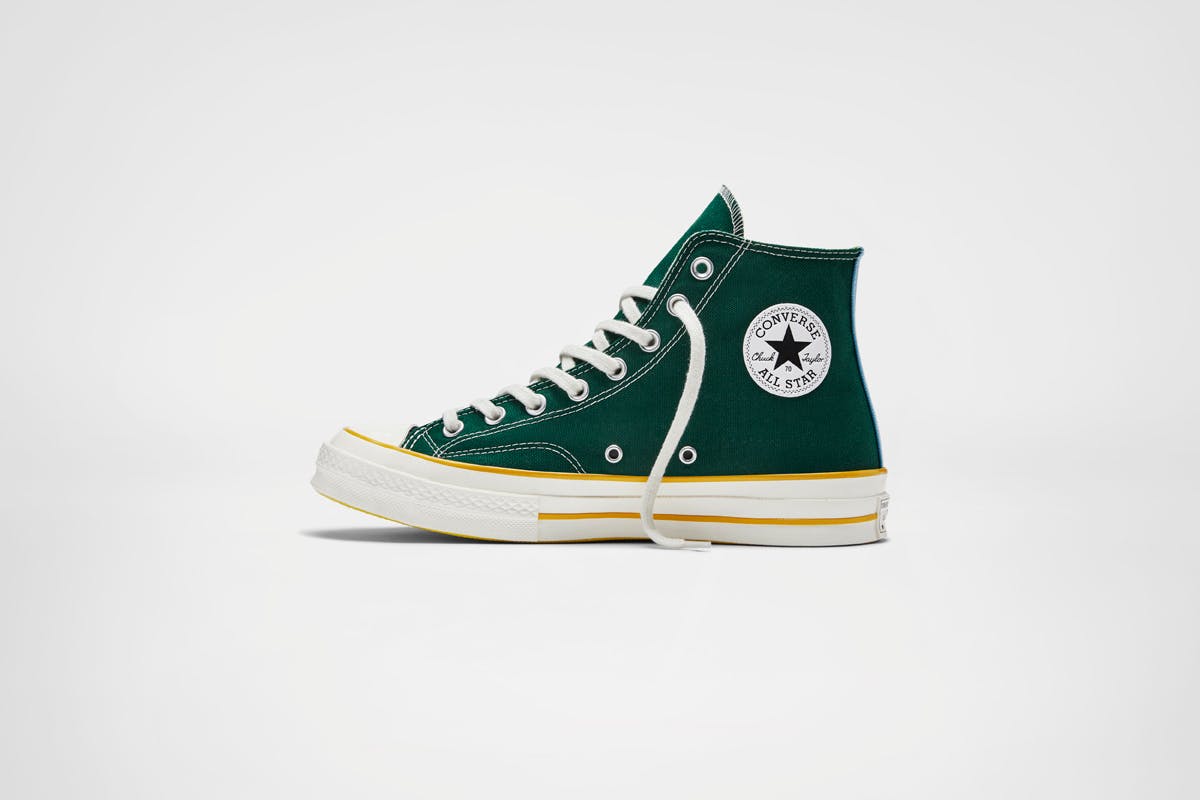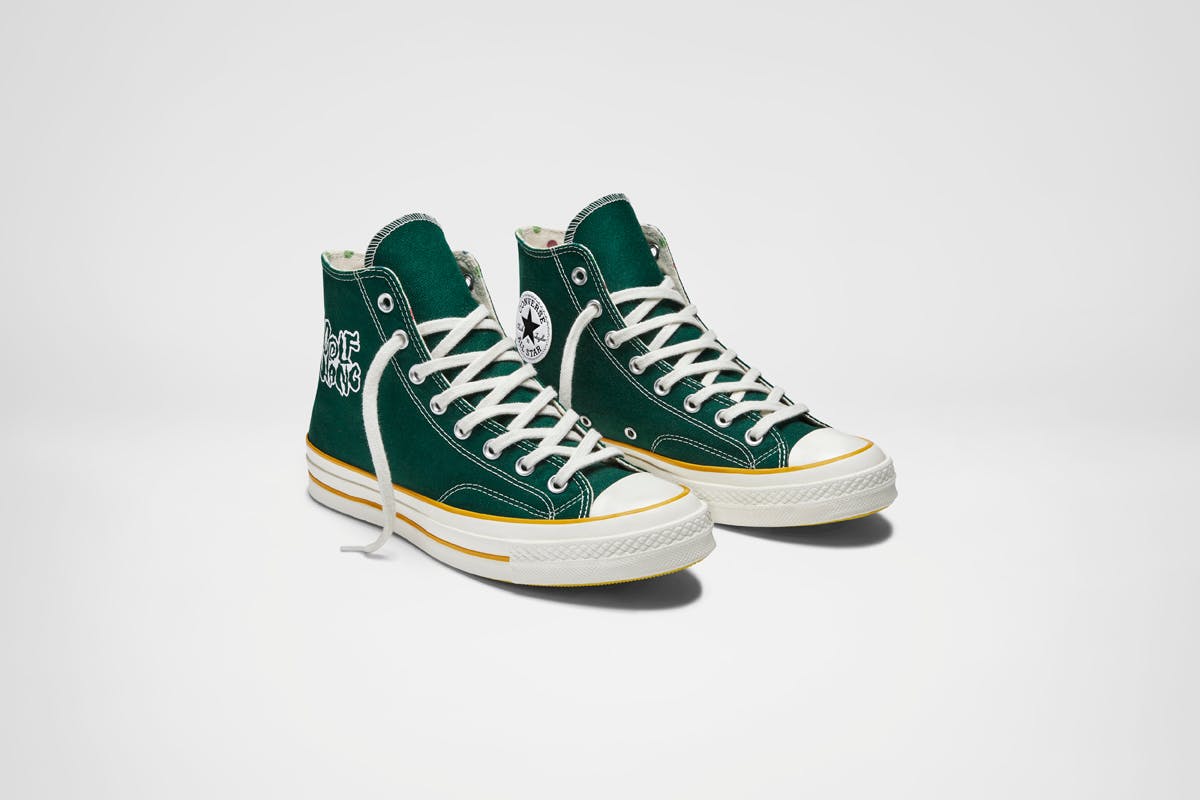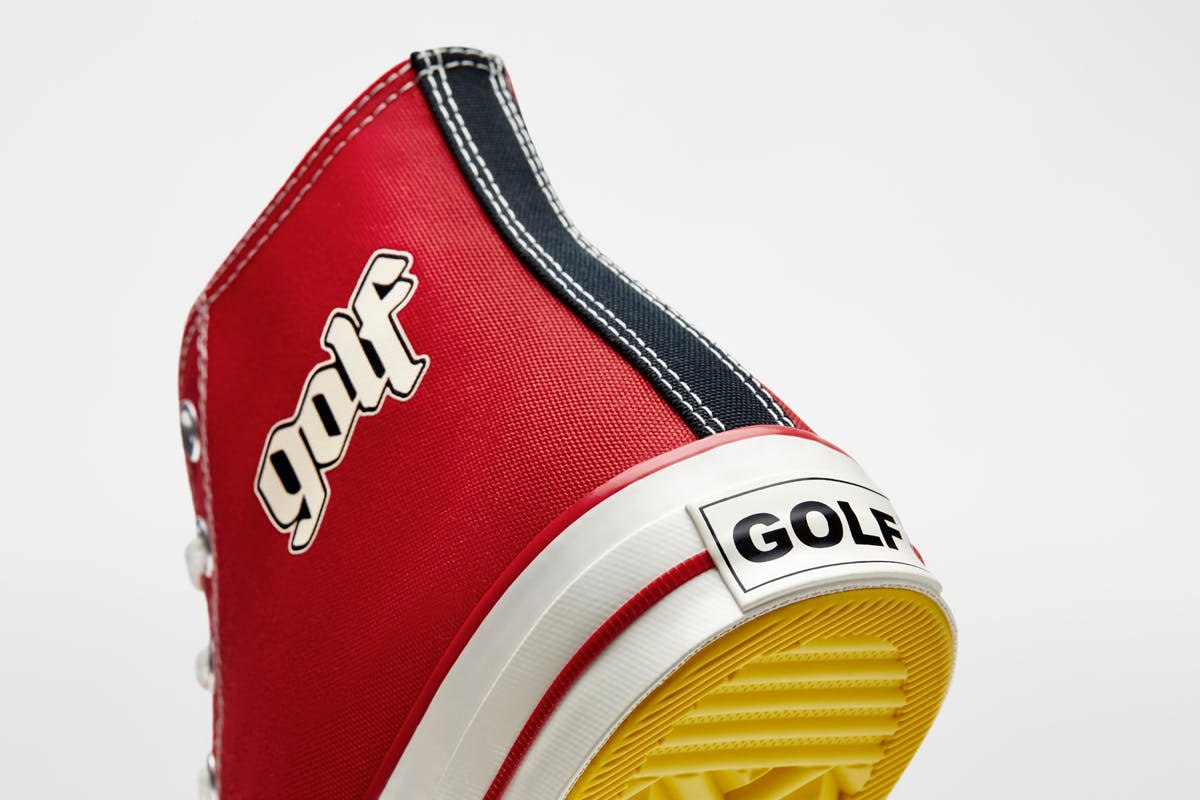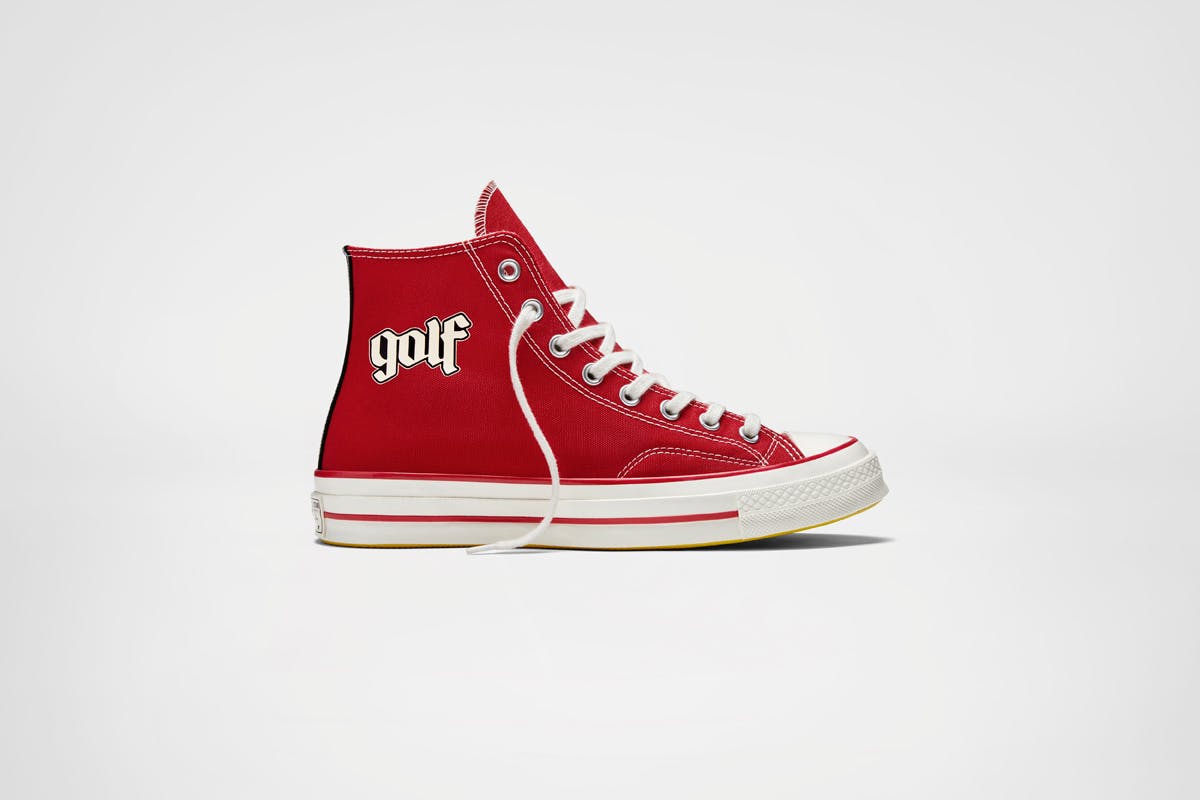 No low-top Converse Chuck 70s will be available, presumably so as to allow for maximum canvas space. It'd be pretty hard to fit some of these graphics on a low-cut show, anyways.
Tyler, for his own part, has barely been spotted wearing sneakers these days — it's loafers or nothing.
Basically everything to do with Tyler's GOLF le FLEUR* line has been pretty sophisticated, actually, as he reworks the line as more of a lifestyle label (complete with nailcare, if you please).
GOLF WANG, meanwhile, appears to remain grounded in more approachable output like these kicks. And with a novel concept like this, who could complain?