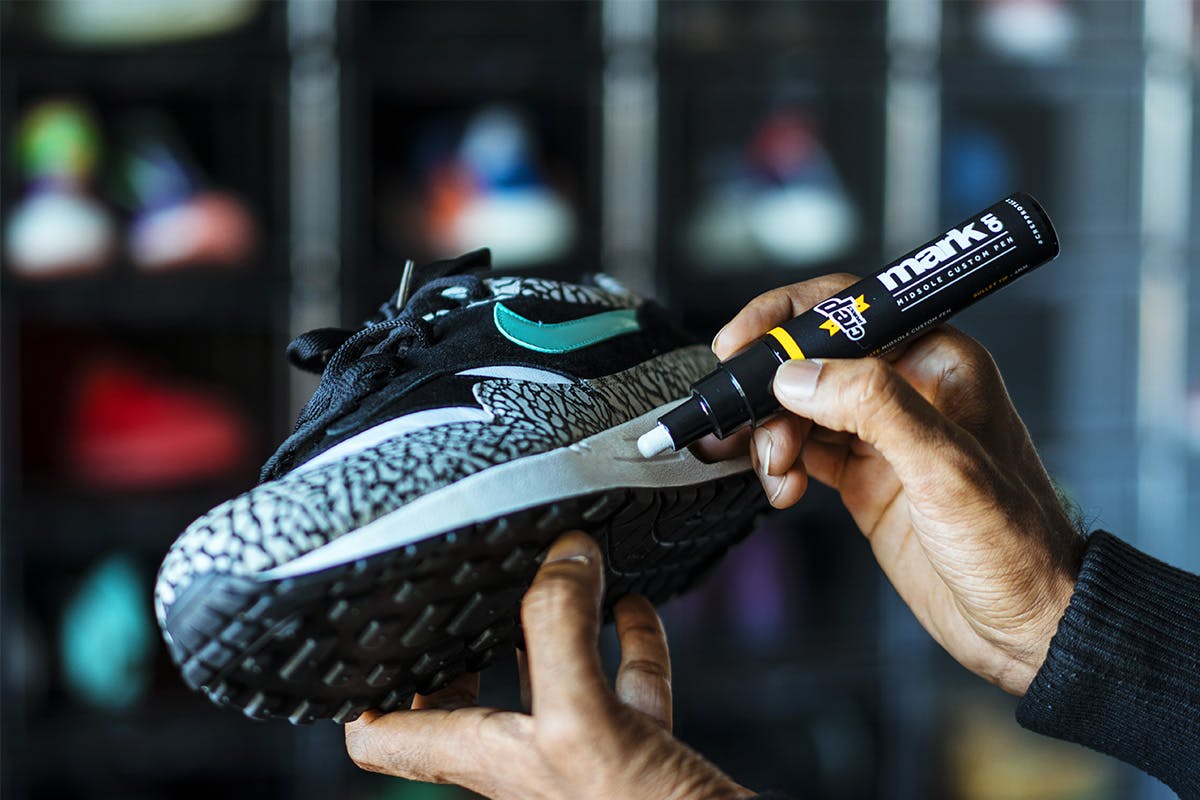 Thanks to hype and the knock-on effect it has on the resale market, now, more than ever, sneakers are a real investment. As you would a luxury leather bag or Italian sports car, keeping your grails clean, or better yet, box fresh is essential.
Thankfully, Crep Protect kicks out the legwork with its growing arsenal of sneaker care products, which now includes the Mark On Pen.
Stepping out in a fresh pair of kicks can prove an anxious task for the most dedicated sneakerheads. Anything can happen – someone stepping on your toes, ala Spike Lee's Do the Right Thing, or your suede getting a muddy splashback.
Obviously, prevention is the best protection, but there are always going to be moments when restoration takes priority.
The sneaker care market has boomed over the last few years. Long gone are days when we were left scrambling to pick the best cleaner between Reshoevn8r, Crep Protect, Jason Markk, and the like; now, it's digging through the crates for the right shade of Angelus paint, suede brushes, dyes, or, midsole pens.
Crep Protect's latest addition, following the return of its storage crates and the introduction of festival-ready guards (a precursor to the UGG guard, perhaps?), is the Mark On Pen.
Built for those moments where you might get some spit on your fingers and rub away at scuffs and muck that you'd attained on the move, the Mark On Pen is designed to restore midsoles that have taken a beating.
If you've got a pair of cooked Air Force 1s, then you'll know how it feels trying to get them white again. No spare toothbrush? Mark On Pens, mate.