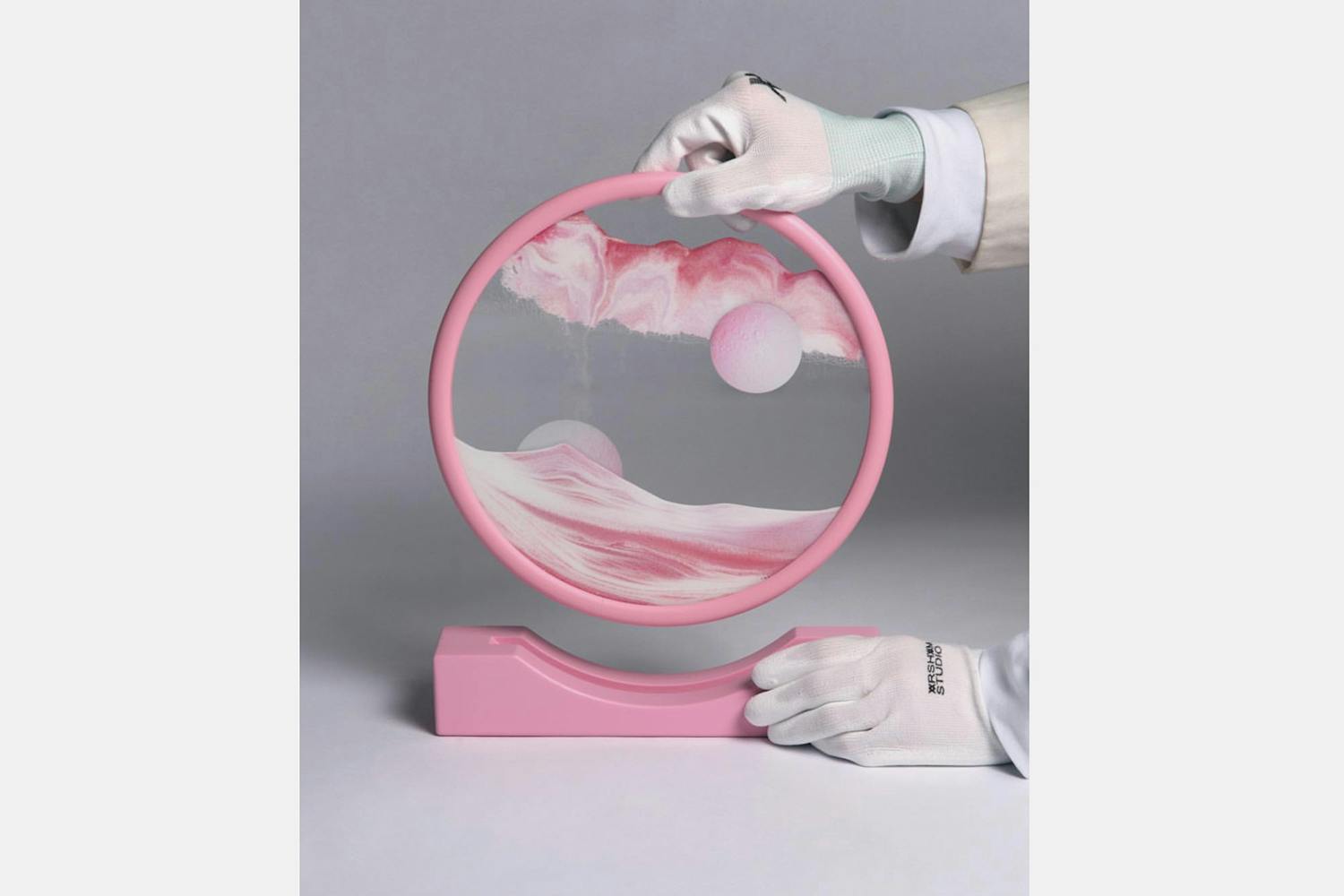 After dropping a trippy $950 Hollow Figure, Daniel Arsham's Arsham Studio presents his next offering to welcome 2019 with the "Sand Circle." This artful piece actually made its initial debut in 2017, which was rendered in a clean white and blue finish.
This year, the limited edition sculpture is draped in bold pink, and the theme of this design reflects the idea of erosion and decay, as well as the idea of time passing -- the key components of Daniel Arsham's signature artwork.
The circular art piece is essentially filled with a small amount of quartz, and includes two suspended planets for the tiny sandlike mineral to flow against. "The sand in the work which is in fact small shards of quartz falls at different speeds based on its weight, the white sand being lighter and smaller gets pushed up in the currents of the liquid, the pink sand being heavier falls faster. Much like an erosion in my work the pattern in the sand is unique each time it falls," Arsham explained in an Instagram post.
Extremely limited to 500 pieces, you can find the pink Sand Circle on Daniel Arsham's website beginning 12 p.m. EST on January 14.
Up next, Wacko Maria drops an insane Virgin Mary-shaped incense chamber.