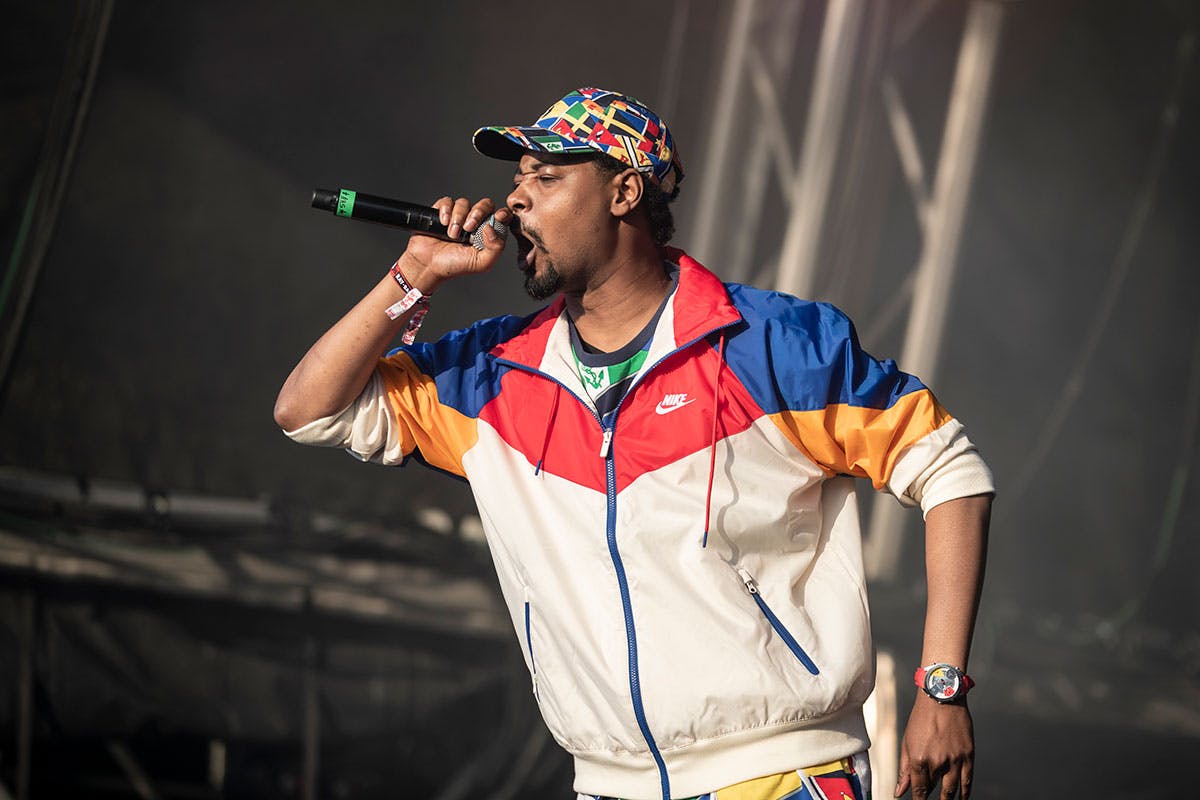 Danny Brown has just dropped a new track in collaboration with Run the Jewels and produced by JPEGMAFIA. It's called "3 Tearz" and will feature on Brown's forthcoming album Uknowhatimsayin¿, which is slated to drop this Friday.
"Two tears in a bucket/ Fuck it / I don't care about nothin', nothin'," Brown raps in the chorus, which is sandwiched by other bars like, "Danny, its dangerous, Run The Jewels is chaos in arrangements / Shit'll give you fuckface a facelift / Poppa did the Triple Lindsy flip when the 'caine hit / Momma never met a bottle that she couldn't drain quick (Ayy!)"
Listen to "3 Tearz" below.
This isn't the first time El-P and Killer Mike aka Run the Jewels have collaborated with Brown. Their previous link-up arrived in the shape of "Hey Kids (Buyame)," a track that featured on 2016's Run The Jewels 3.
Uknowhatimsayin¿ is produced by Q-Tip and serves as a follow-up to 2016's Atrocity Exhibition. It is scheduled to drop October 4.
On this week's episode of The Dropcast, we are joined by the Patta dons Edson Sabajo and Guillaume Schmidt, who are marking the Dutch brand's 15th anniversary with historical milestones.