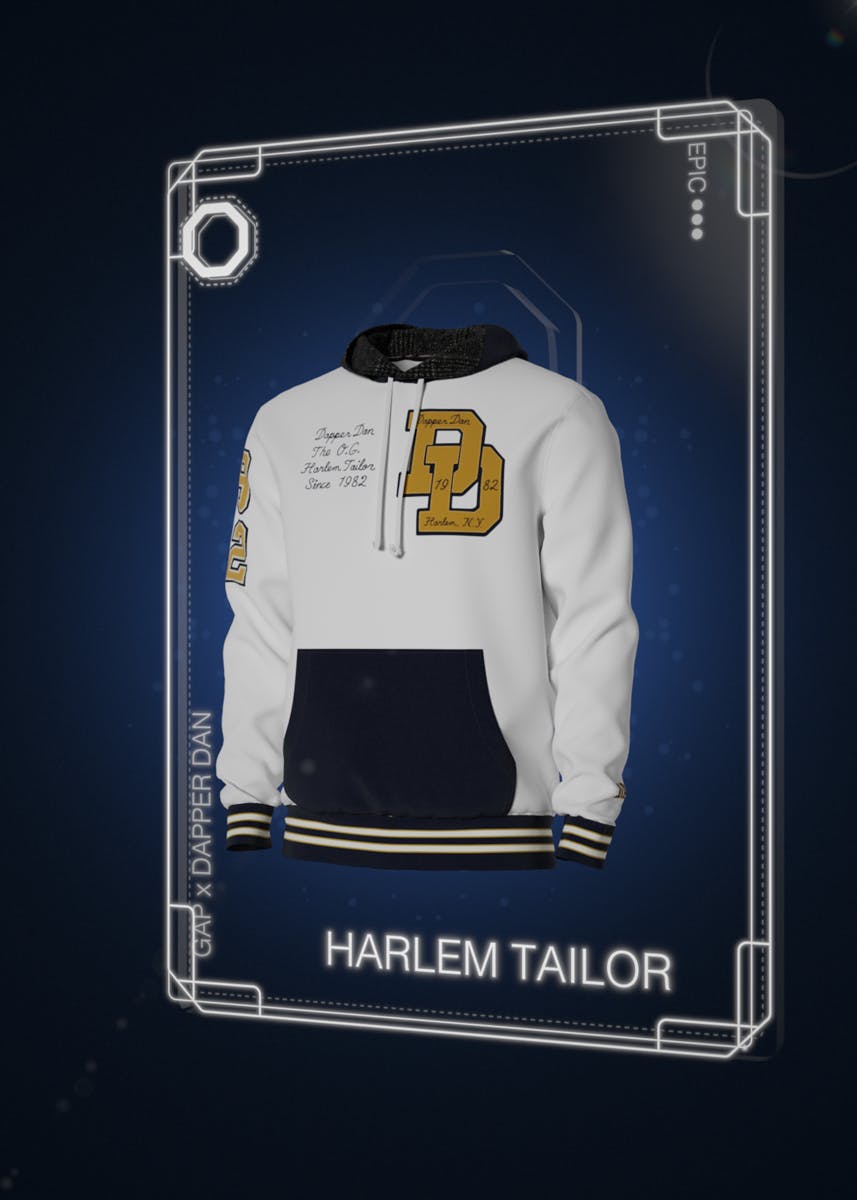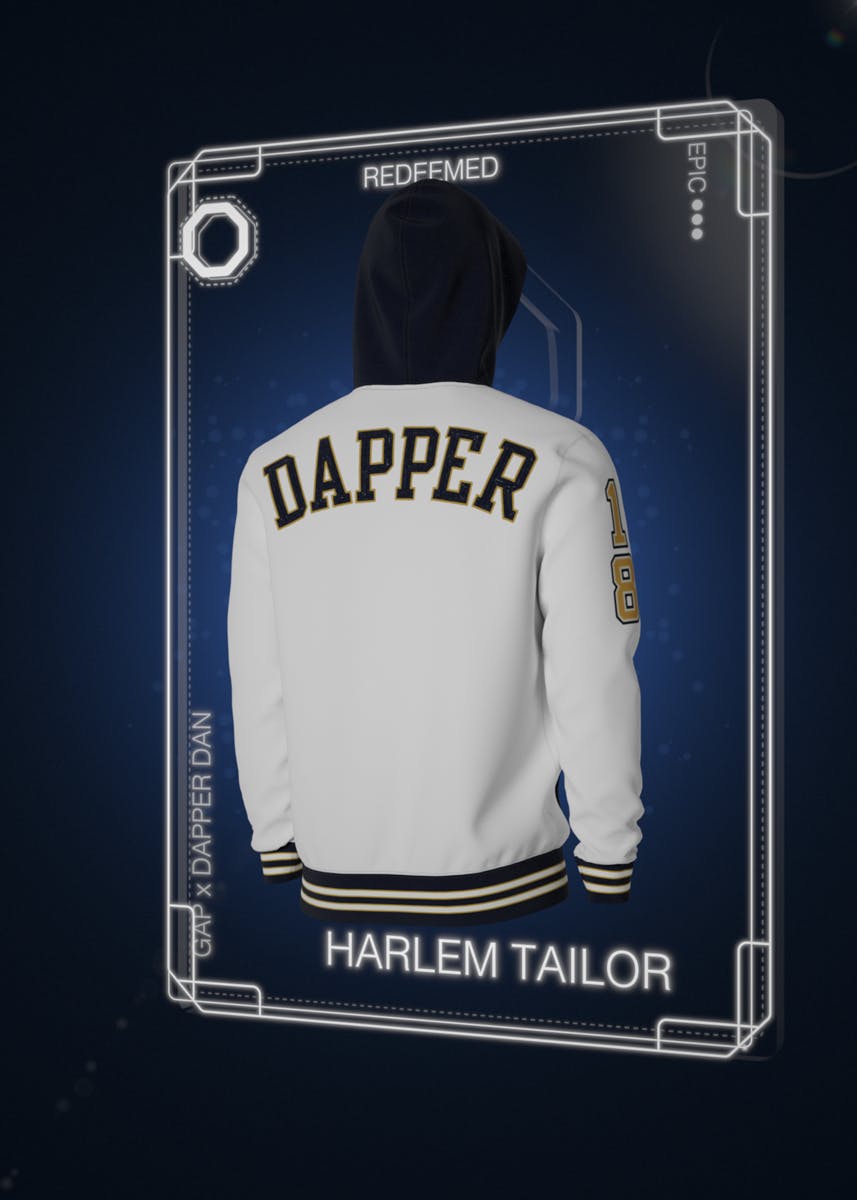 After the DAP GAP hoodies — which saw a blink-fast initial sellout and restock of new colorways — Dapper Dan and GAP continue to test the waters of its immensely successful collaboration, dipping a toe into the metaverse pool with an NFT collection.
Starting April 2, DAP GAP will host a two-day digital auction for the first rollout of its NFT collection, including a Dapper Dan-designed digital art piece and autographed physical DAP GAP varsity jacket.
100% of the proceeds from the auction will go towards the Fifteen Percent Pledge, a non-profit that partners with corporations to create equity for Black-owned businesses and creators.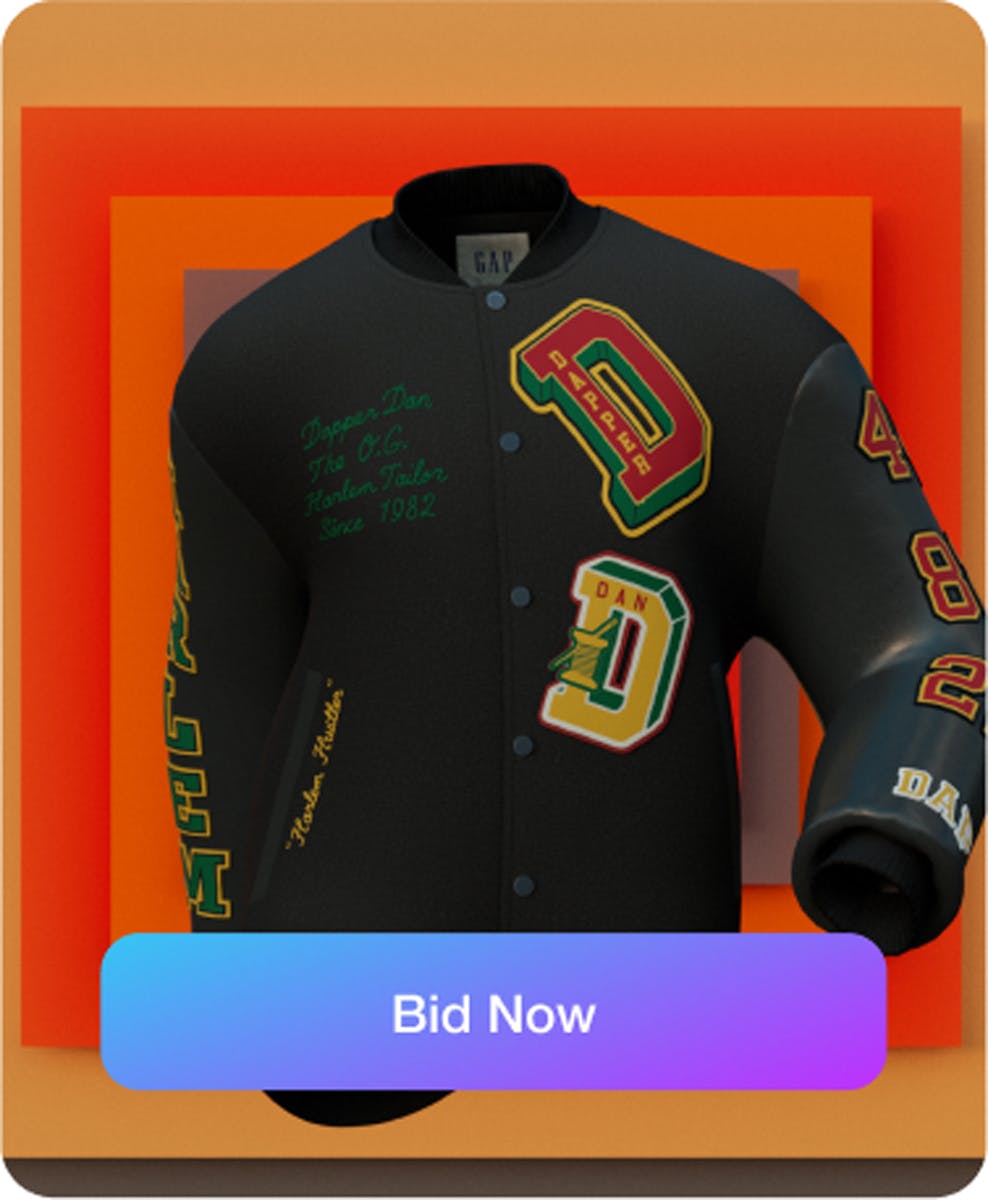 Unlike the regular "here it is, now cop" NFT drops, DAP GAP's remaining limited edition NFTs follow a gamer-friendly launch, as fans will be able to stack up their DAP GAP NFTs by navigating various tiered drops.
Levels include Common, Rare, and Epic, with digital collectibles becoming more limited and expensive as you — if I may — level up.
Common and Rare levels consists of exclusive DAP GAP hoodie NFTs, while Epic carries a super-limited Dapper Dan digital artwork and DAP GAP "Harlem Tailor" hoodie.
It's akin to a lifestyle game, like Animal Crossing or Minecraft. You're just building up and making your village better — you can't really lose.
Common kicks off the gamified level drop for 2 tez (approx. $7) on April 5 via Gap's NFT website, followed by Rare and Epic, releasing on April 7 for 10 tez and April 10 for 100 tez, respectively.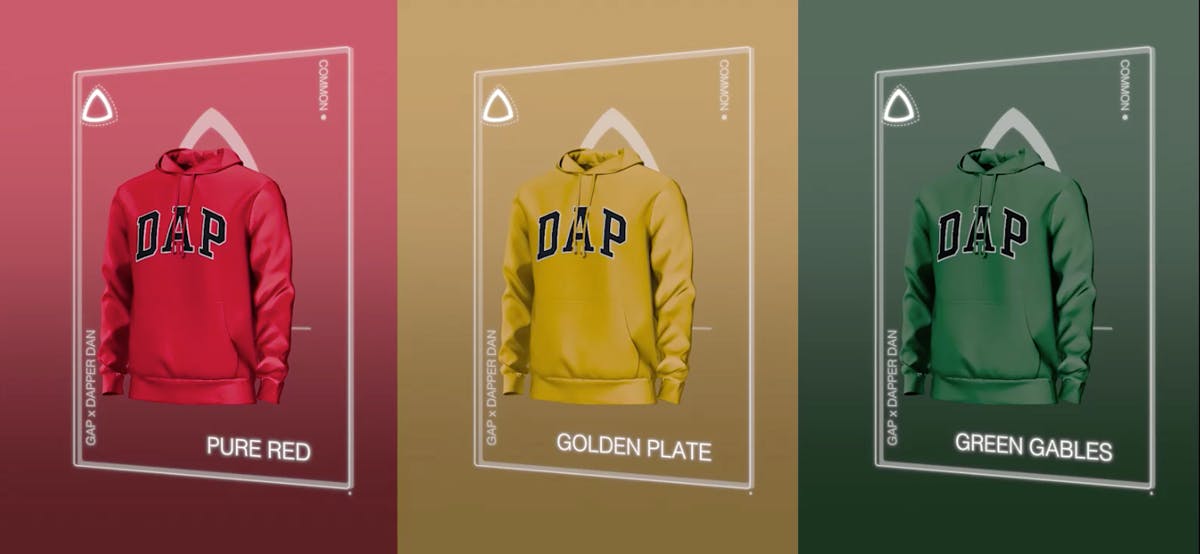 The DAP GAP NFT collection serves as GAP's second venture involving NFTs — following its GAP x Frank Ape digital hoodie collection — and Dapper Dan's first time entering the metaverse with the launch of his inaugural NFT.
"As some have dubbed me 'the godfather of hip-hop fashion,' it was amazing when an iconic American brand like GAP and I got together to create something that would take our culture even further," Dapper Dan said.
"NFTs are a huge part of what's shaping culture right now. From analog to the metaverse - I am excited for the opportunity to explore this space with GAP and bring the newly hyped DAP GAP Hoodie to a whole new audience."
If you missed out on the second DAP GAP hoodie drop, the collab's NFT collection is your third charm. You may not be able to wear it IRL, but you'll be able to flex a rare DAP GAP hoodie in the metaverse.