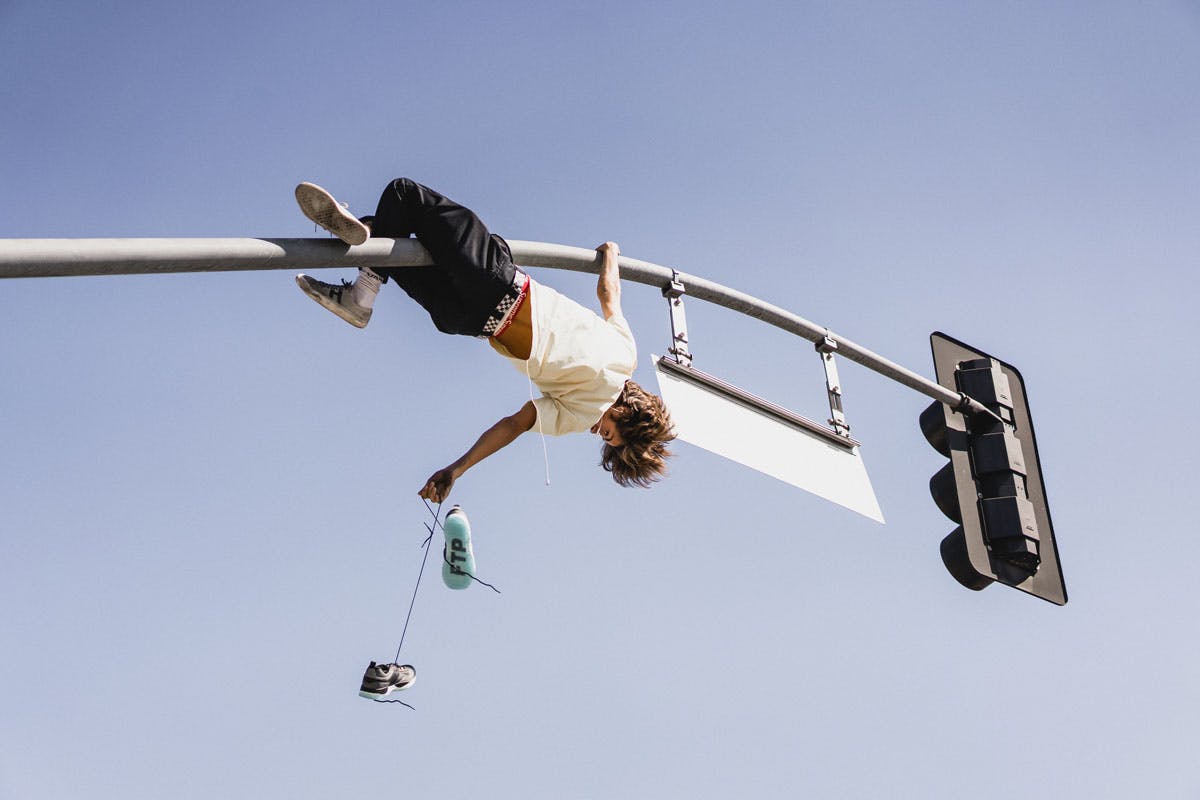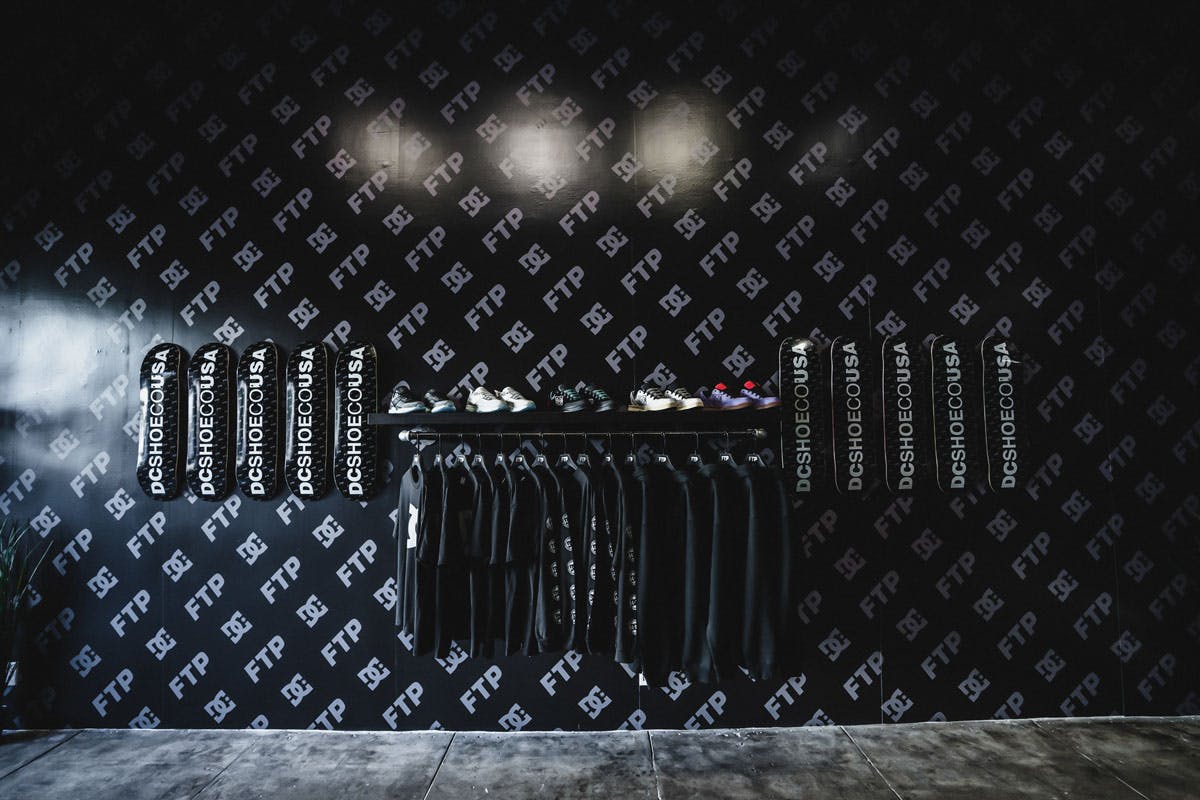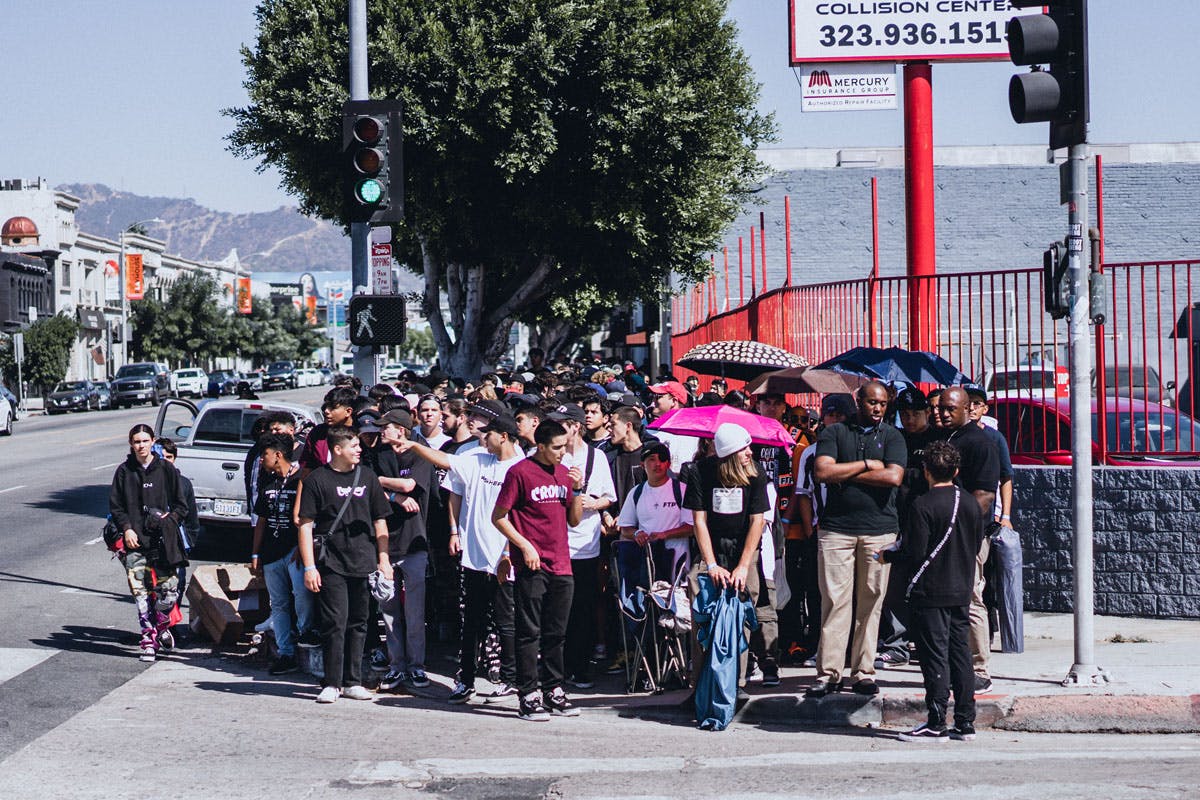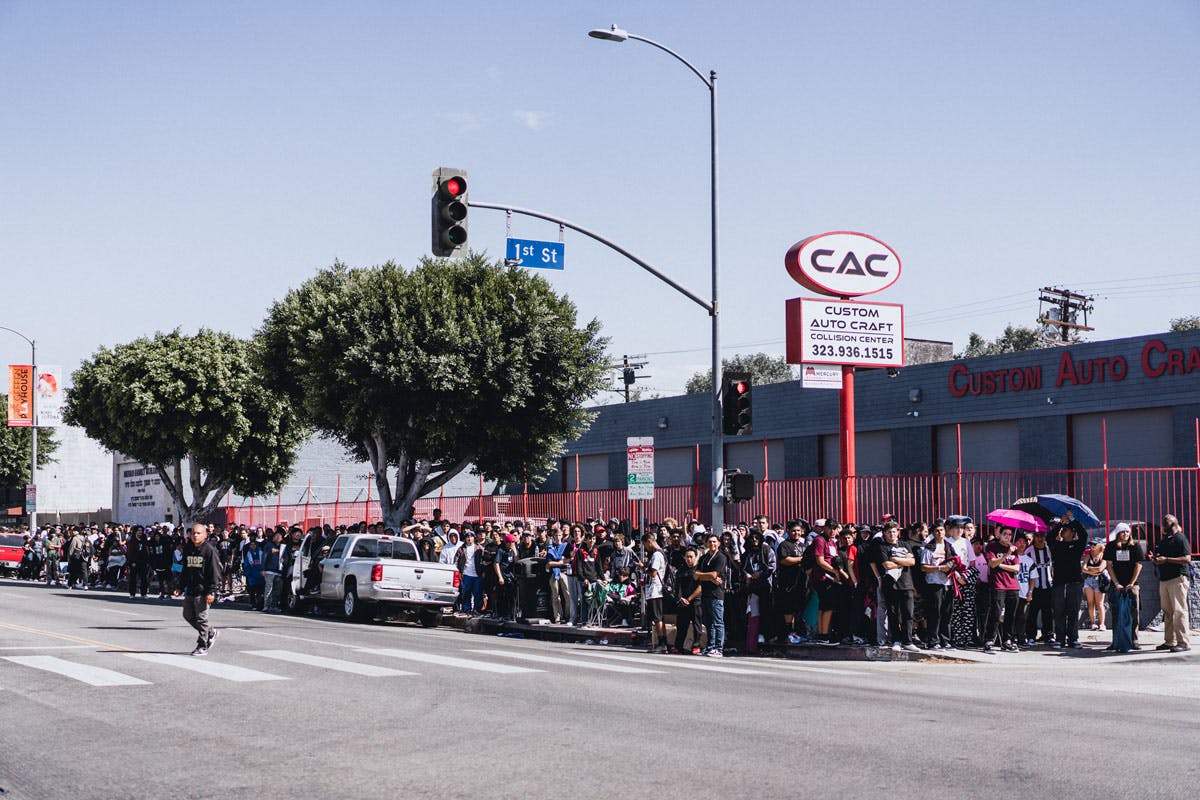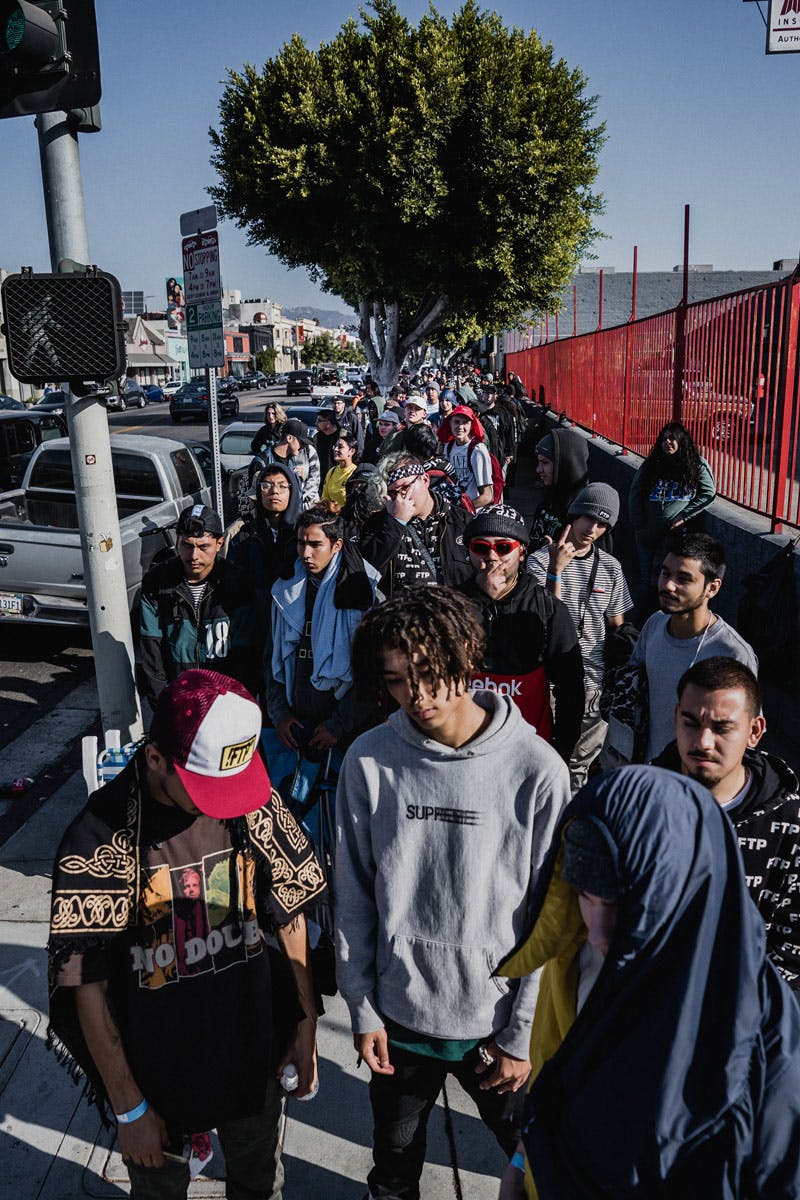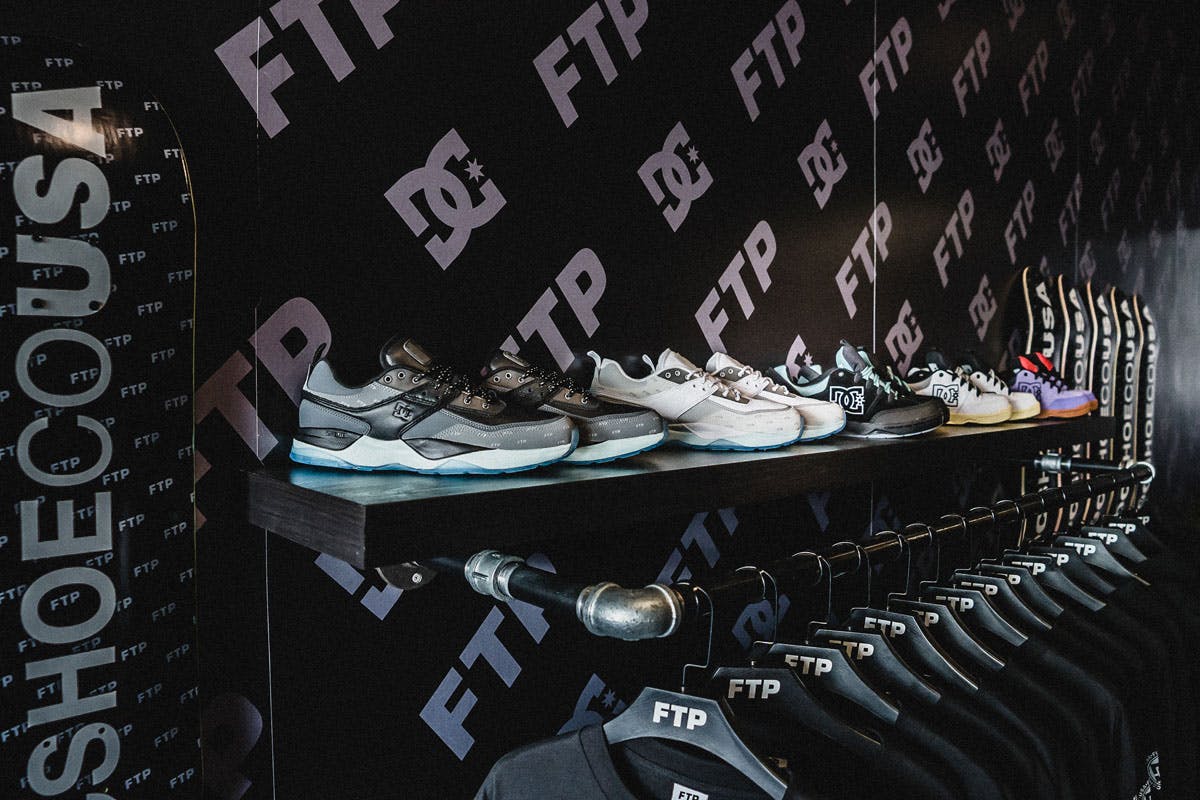 Thousands of fans spent several days camped out for a shot at copping the DC Shoes x FTP (FuckThePopulation) collaboration at Undefeated LA's pop-up space this past weekend. In all, over 1000 people packed on to La Brea Avenue by early Saturday morning with the line stretched down to end of the block at its peak, a testament to the power of FTP's rabid cult following.
The first people at the head of the line had waited since Tuesday morning to guarantee their pairs while a team of half a dozen security guards ensured order was maintained throughout the day once the pop-up opened.
The full capsule consists of two DC styles, the chunky classic Syntax and contemporary skate-to-street Tribeka silhouette, along with a small assortment of apparel and a limited edition skate deck.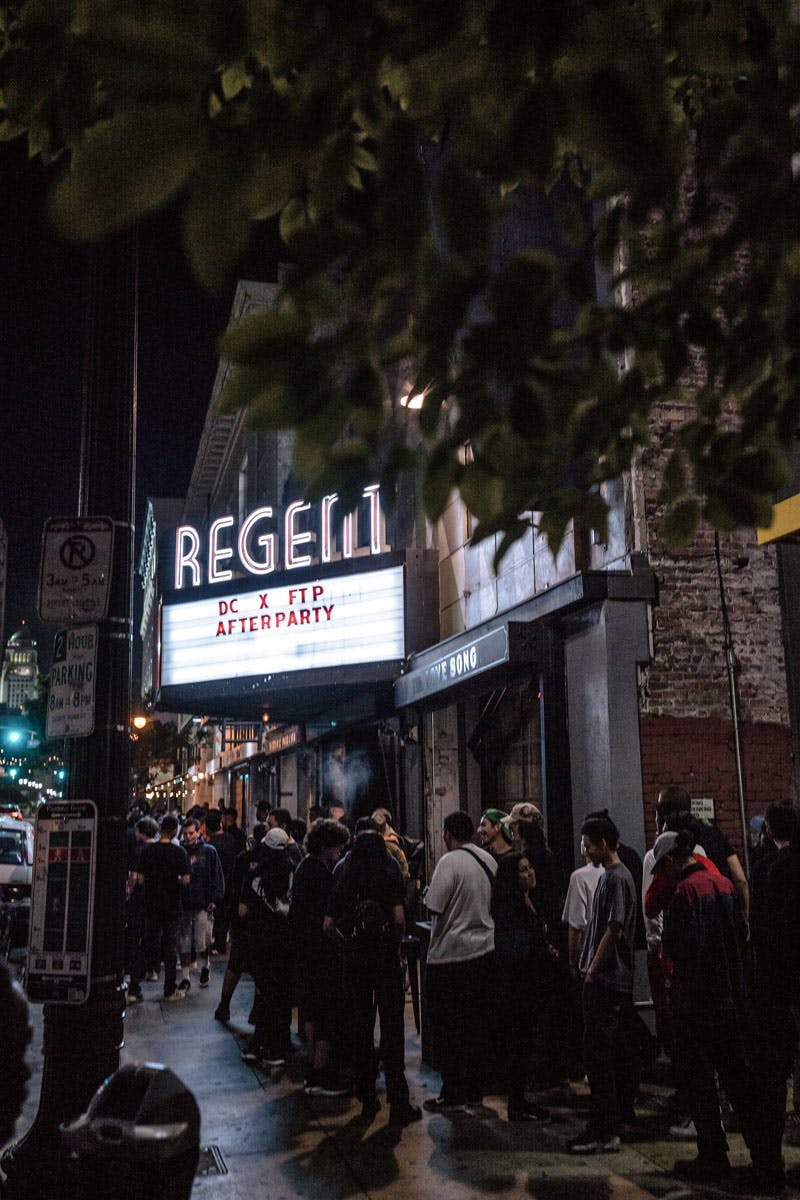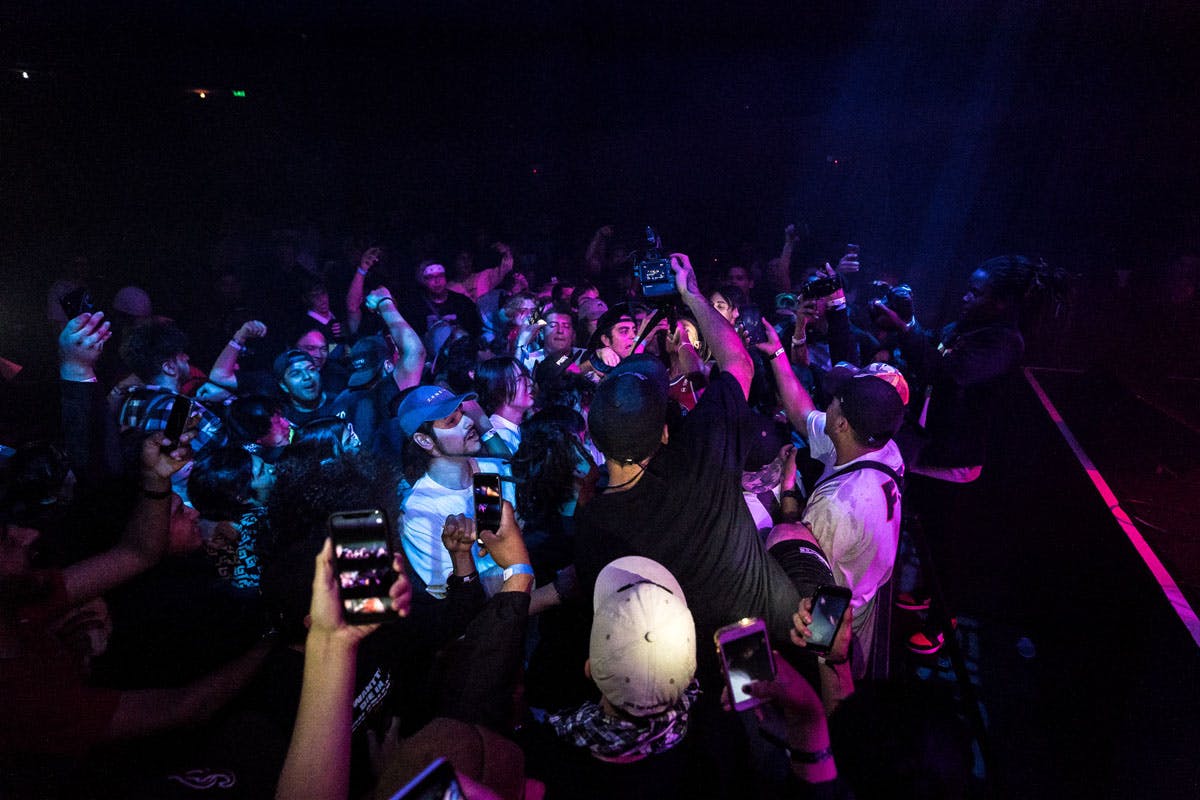 Things got hairy when some sneakerheads tried to claim the few pairs that were strung up on nearby traffic lights, something the security team had repeatedly warned fans not to do.
After completely selling out the pop-up, the FTP crew and DC celebrated that evening with an afterparty at the Regent in downtown LA where it was just as packed. DJ sets by Crystal Meth, Drew Byrd, and Cvstillo got the crowd hyped while performances from Lil Ugly Mane, Germ Gleesh, and ZillaKami x SOS Mula set the tone for a night that FTP and DC fans hopefully won't forget.
Check out everything that went down at the pop-up and afterparty above, and learn more about how DC Shoes helped shape modern skate culture as we know it.